Thanksgiving was a wonderful day for our family. I hope it was the same for yours.  There is much to be grateful for, not the least of which is our on-line quilting community.  Now there will be the transition into the Christmas holiday season. I am hoping I can convince Ray to put up our outdoor lights this weekend. I think, of all the holiday decorations, the outdoor lights are my favorite. I like to get them up as early as possible so we can enjoy them for as long as possible.
I have a new toy to share with you! The back story is that my father-in-law shares my love of thrift stores. We both enjoy the hunt as one never really knows what might be found on any given day. In October, my father-in-law called me and said he was at a thrift store and was looking at a sewing machine. He said he didn't really know what it did but it looked interesting and was in great shape. I asked a few questions and figured out it was a vintage Baby Lock EA-605 serger. I think the model was made in the late 1970's. It is a heavy little guy, being made of metal rather than plastic. When he said the machine was priced at $25, I asked him to grab it for me. He brought it over a few weeks ago when we were celebrating my birthday. (This was a mighty fine quilty birthday!)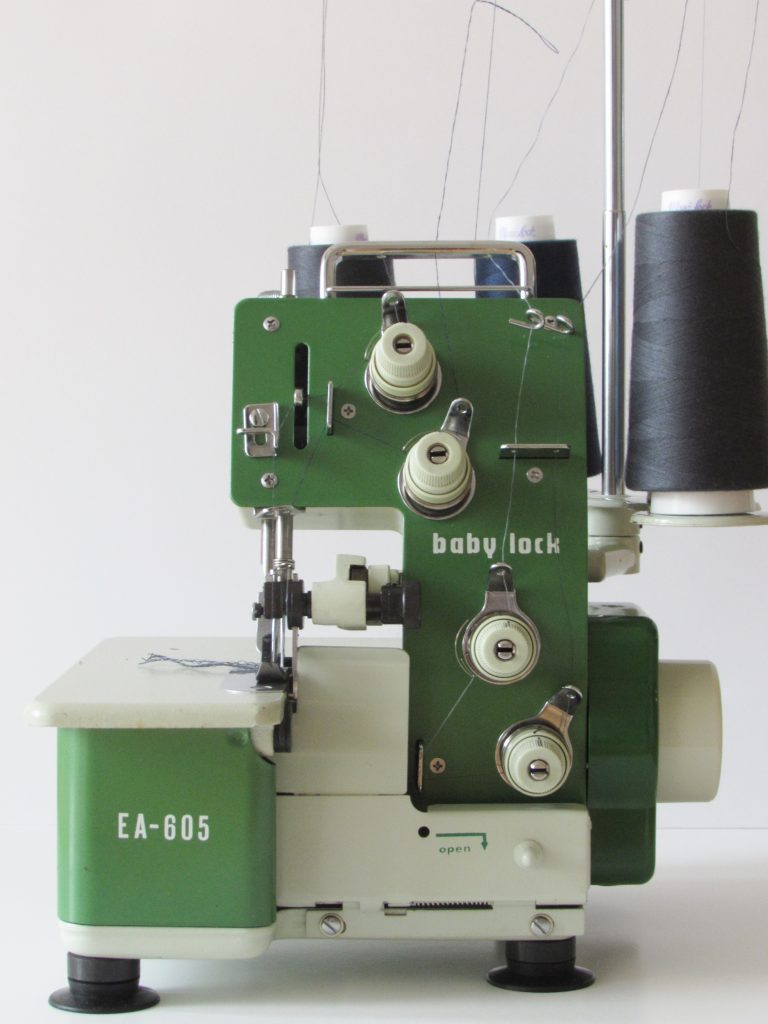 Actually, the serger won't be used for quilting. In case you aren't familiar, sergers are used to create a finished seam. There is a blade and four lines of thread. There are threads entering from above and below, though there is no bobbin. As the seam is created, the blade trims the excess fabric close to the finished edge. It is oh-so-cool! Having never used one, I signed up for a basic serger class at a little fabric shop in town. That helped me figure out some of the basics but there is still much to be learned. This particular machine is designed for woven fabrics, not knit fabrics. However my serger class instructor thinks I might be able to get a decent result with knits, so I will have to give it a try.
Because the machine needed a few adjustments I took it to our local sewing repair genius. Deby was able to clean and adjust everything and it runs so smoothly now.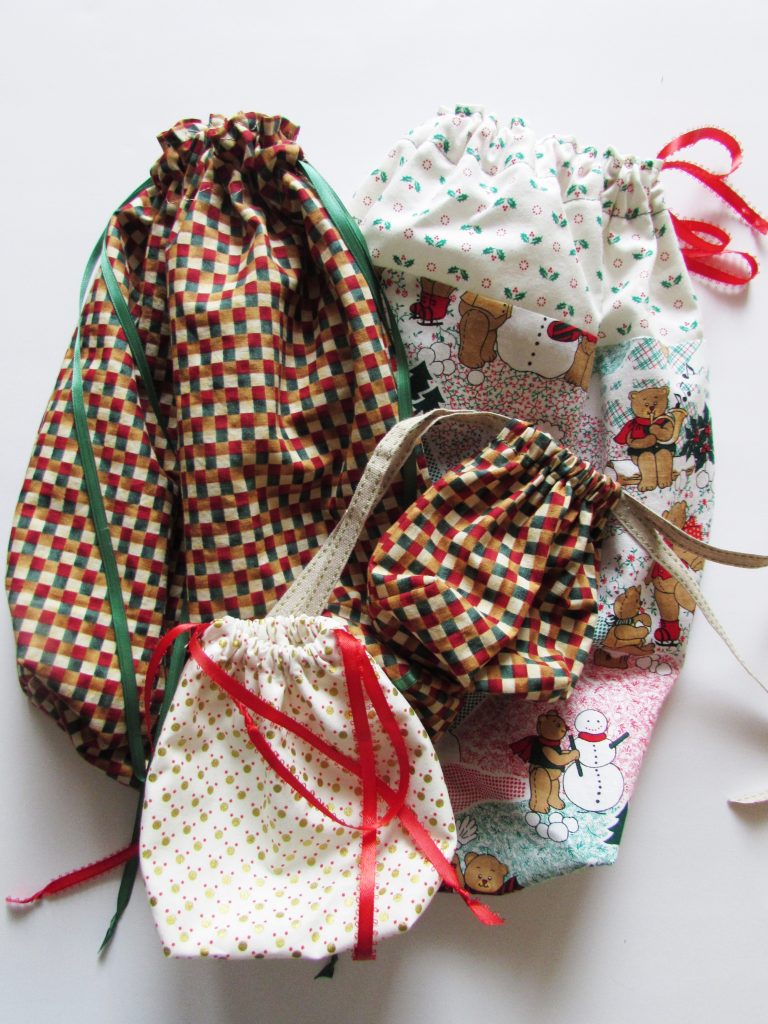 I wanted to practice on something simple so I made some Christmas themed drawstring bags. I have made a few each year for the past two years and have quite a collection now. I love not having as much paper to throw out come Christmas morning. I had a stack of vintage Christmas fabrics to use as well as loads of ribbon for the drawstrings.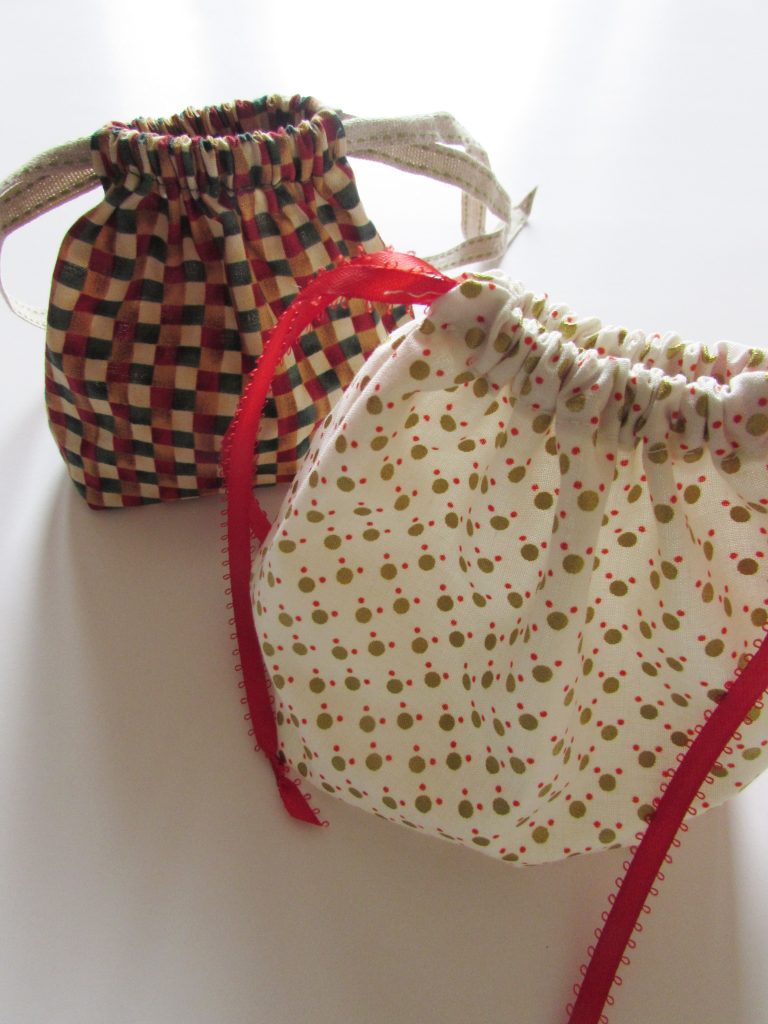 I think the tiny ones are just adorable.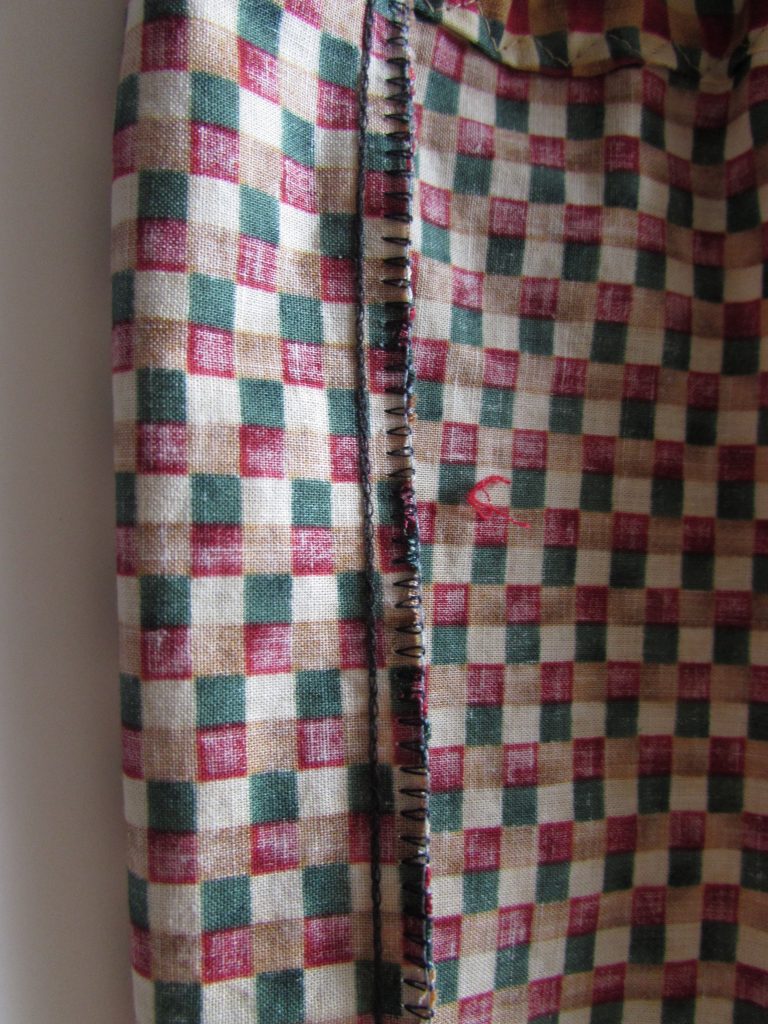 I turned this one inside out to show you the finished seam from the serger. I didn't use the serger for the casing that the ribbons threads through. I switched over to the regular machine for that. Check out the clean finish on that seam. So great! I will practice a bit more and then try something simple like pajama pants.
If by chance you also have a serger, I would love to hear about any resources, blogs or uTube videos you might have found helpful for learning to use a serger.  Leave details in the comments.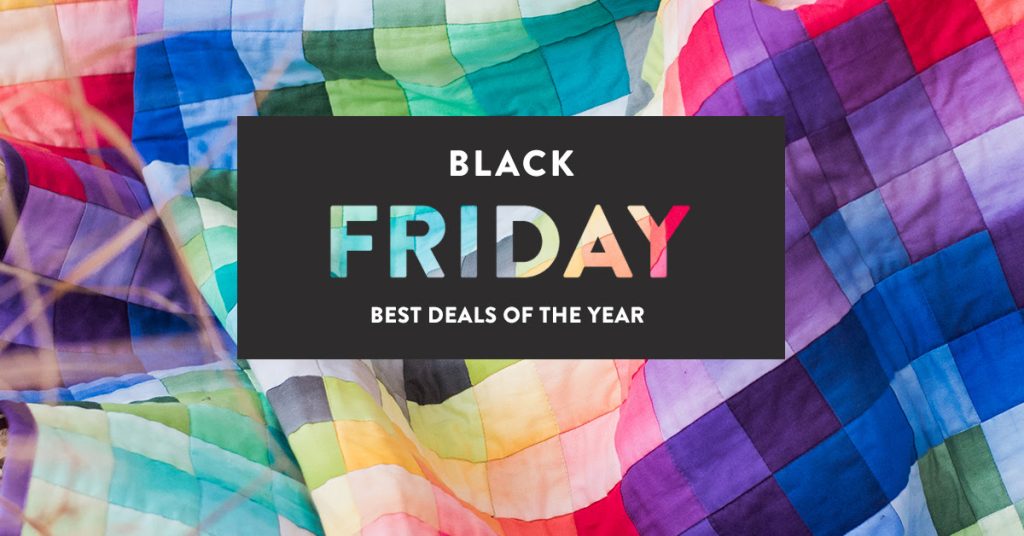 Finally – Craftsy has gone all out for Black Friday this year. Beginning on Thursday, 11/24/16 classes are $17.99 each. Fabric and notions are all on sale as well. I am quite curious about the Boundless line of solids. I took a look and the prices are amazing. Solids, in a rainbow of thirty different colors, are available in pre-cuts such as layer cakes and jelly rolls, as well as yardage.
This is an affiliate link, meaning if you make a purchase after clicking over from my blog, I will receive a stipend.
I am linking up with a few favorites this week, including the Elm Street Quilts 'Bag It' event. Find out all about them at the top of the page, under Link Ups.