I doubt there are many of us in the quilting community who have not heard about the Quilter's Planner.  This calendar was developed by Stephanie Palmer of Late Night Quilter in 2015. She worked furiously to put out a great product for the calendar year of 2016.  I purchased one from her for 2016 and used it extensively throughout the year. (I wrote about that one here.)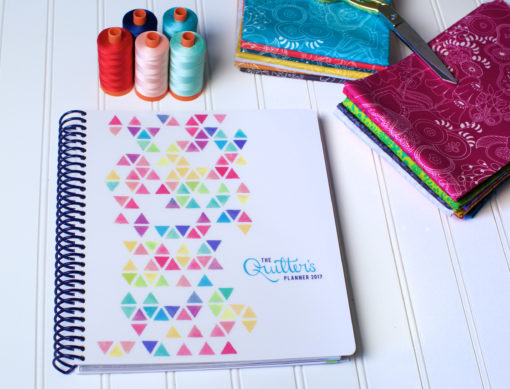 The planner for 2016 was such a great tool. But Stephanie wanted to know how she could improve it. She did a survey, talked with the many quilters that were actively using the planner, and then implemented the suggestions she heard in this new version. The resulting planner is greatly improved. Here are some of my favorite features of the planner:
A monthly look at the calendar and then individual weekly pages.
A FMQ motif is included with each weekly page and Stephanie has written a tip or two for practicing with the motif.
Each of the blocks from the 2016 New Blogger Block Hop are included with links to a full tutorial for the block. (Mine is featured the week of April 2nd!)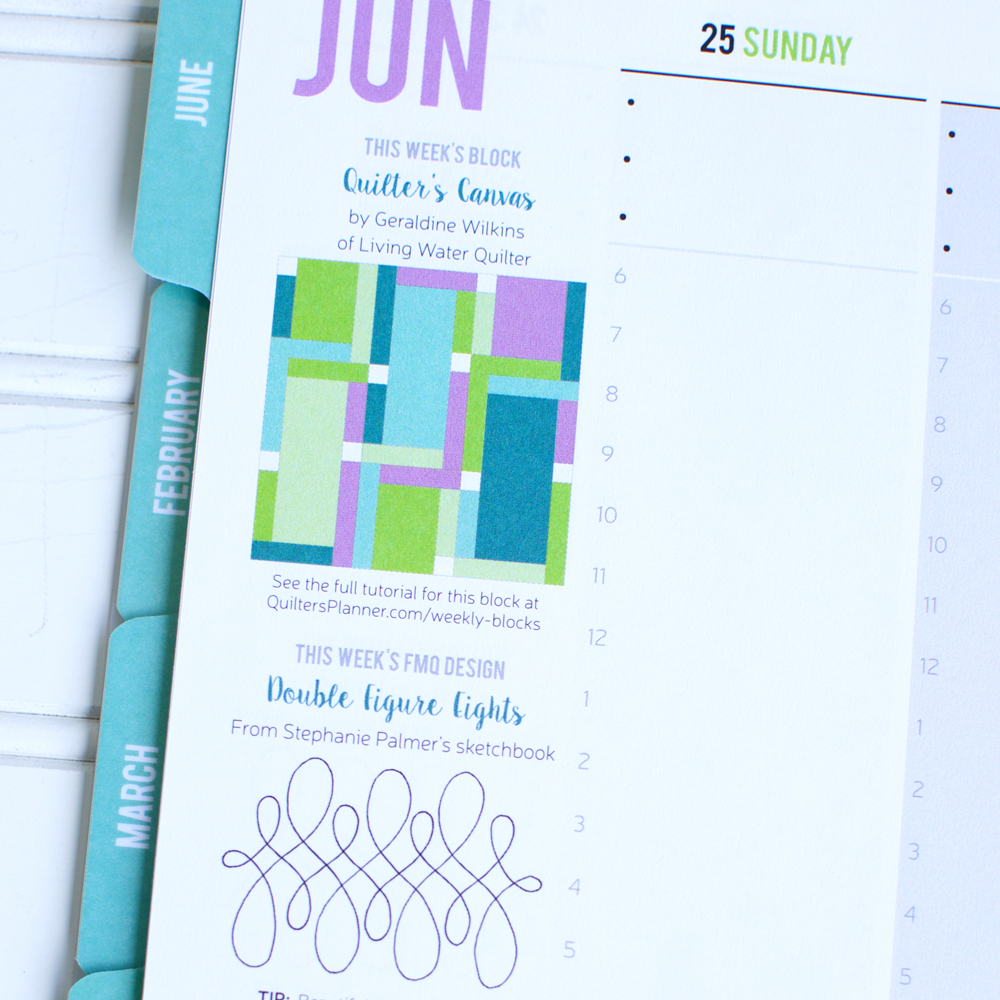 Quilt Patterns! So many gorgeous patterns – some complex and some simple projects, designed by the likes of Yvonne Fuchs, Amy Smart, Chery Brickey and Rita Hodge, among others.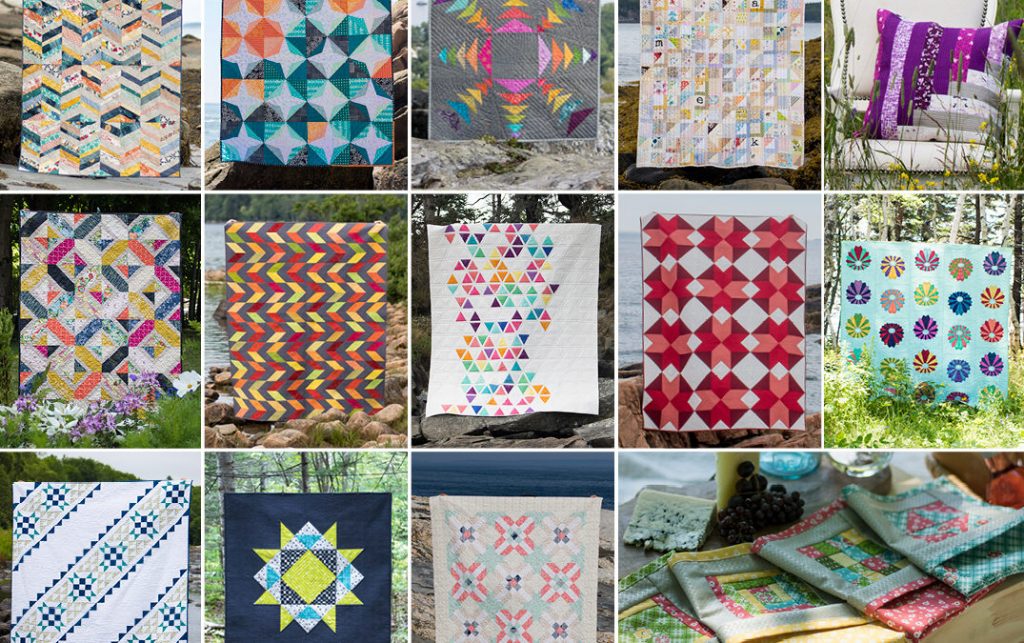 Each weekly page contains several separate areas for the list makers in the group. I use that section religiously. There is a personal section that I use for projects and goals for my home, a work section where I outline blog posts I want to publish that week, a quilting to-do list where I jot down what I hope to accomplish in the sewing room that week. You know I love a list and the satisfaction gained by checking things off the list!
The reference section is awesome and the graph paper for sketching out a project is wonderful. I used nearly all of the sketch pages last year and I am sure I will this year.
I could go on and on about the planner but I will move on to the giveaway now. Stephanie generously offered a copy for one lucky reader. As we move toward the new year, it is a great time to think about what we have accomplished in 2016 and what we hope to accomplish in 2017. This tool will help you do just that.
To enter the drawing for your own copy of the Quilter's Planner, leave me a comment with a hint on staying organized (whether  it be for life in general or in the sewing room). Due to the cost of postage for this gorgeous book, this giveaway is open to US readers only. My apologies. I will leave the giveaway open through Wednesday, and will email the winner on Thursday.
Giveaway is now closed!
Good luck everyone!! Remember,if you are not the lucky winner, there is still time to order one from the website. I think this would be an amazing gift to give or receive over the holidays! Check it out here!