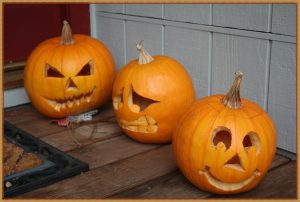 Good morning everyone. First off, to all of you who linked posts up with my first ever linky party, thank you so much. I loved reading each one and seeing all of the cool projects, costumes, decorations, and tablescapes that you have done for the season of tricks and treats.
Julia and I, along with the help of her friend, drew names old school style for the giveaway prizes.  Here is a list of the winners.
Sew Fresh Quilts – $15.00 gift certificate (Thank you Lorna!!) – Lena of Quilt Art by Lena.
Craftsy – one free class each
Carole, of From My Carolina Home
Emily of Emily.Ann
Linda of The Road to Oklahoma
Wendy of Pieceful Thoughts
Sheri of Sunshine in the Attic
C&T Publishing/Stash Books – $20.00 certificate 
Mari of Academic Quilter
Sharon of Vrooman Quilts
Jeni of In Color Order
Lisa E who linked up via Flickr
Joan of MooseStash Quilting
Buntings (made by me)
Sarah of Sarah Goer Quilts
Diane of Lavender Dreamer
This was such a fun week and I really appreciate all of the participation, link ups and wonderful comments. It will be fun to do this again sometime with another theme. I love the idea of rejuvenating prior posts. We write so many and it is nice to bring an older one back to the front of the line. It gives others an opportunity to read and be inspired by something they may have missed earlier. If you need Halloween ideas, the links will remain there for you to check out.
The weekend has been wonderful. I went to a fun quilt retreat Friday and Saturday. I'll post about that in a day or so once I get my thoughts gathered. Today will be spent cleaning up the yard a bit. Fall is here and there is much to be done out there! Happy Sunday!