I have had some really good luck in the thrifting department lately. Of course, this was just after making the vintage patchwork quilt!  When I saw these on the shelf at our local shop I decided to add them to my collection.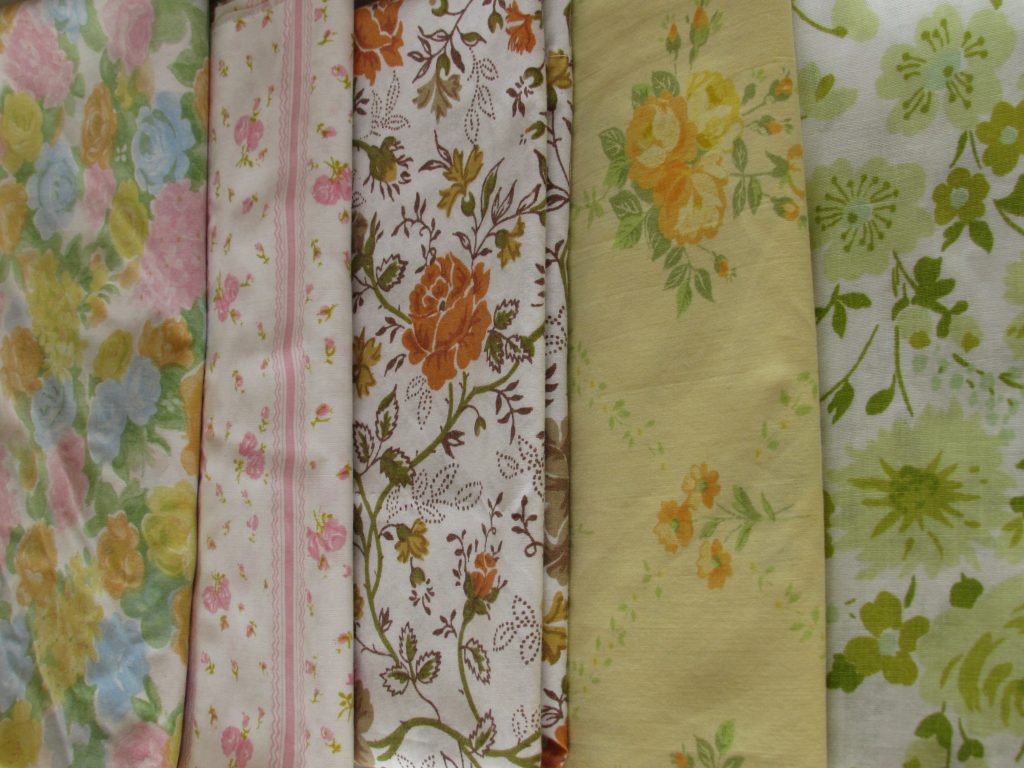 I love the colors – especially the one on the far left and the green on the far right.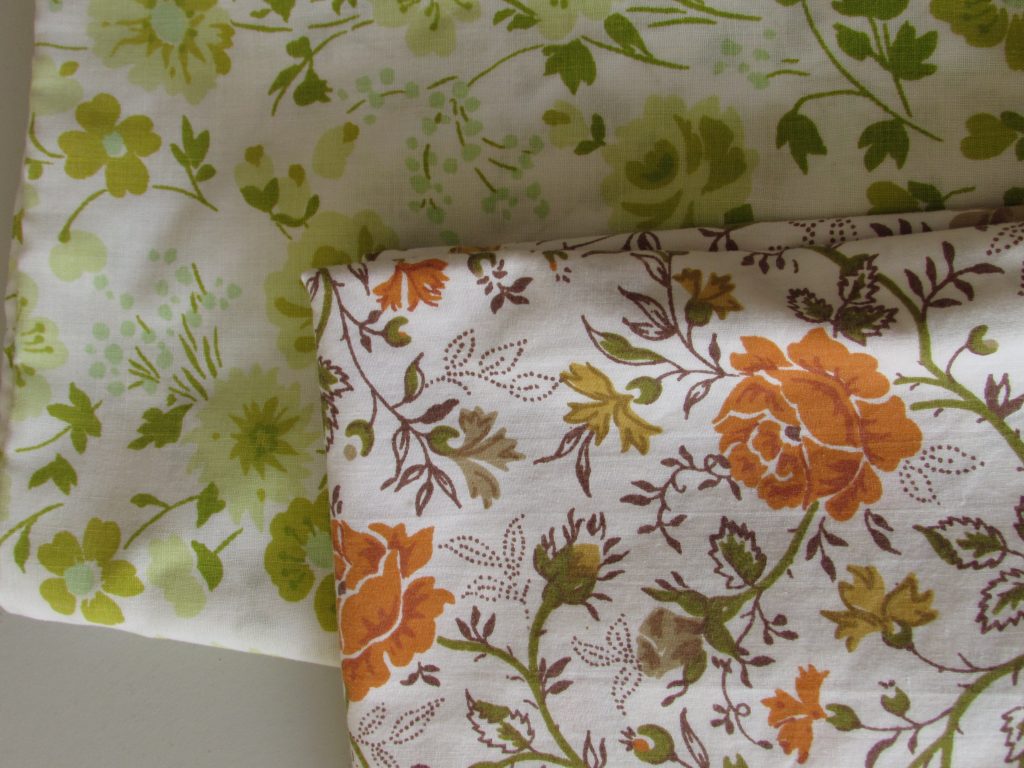 Even if I don't use them right away, they belong with all the others I have collected. For those of you that might want a piece or two of these, I have cut some fat quarters and added them to my  shop. Sold as single fat quarters or a bundle, they are a bargain.
I also spotted a bundle of blue fabrics that I couldn't pass up ($5.00 for the bundle… What quilter would pass that up?). These cuts are 1/2 yard to one yard each totaling over five yards of fabric.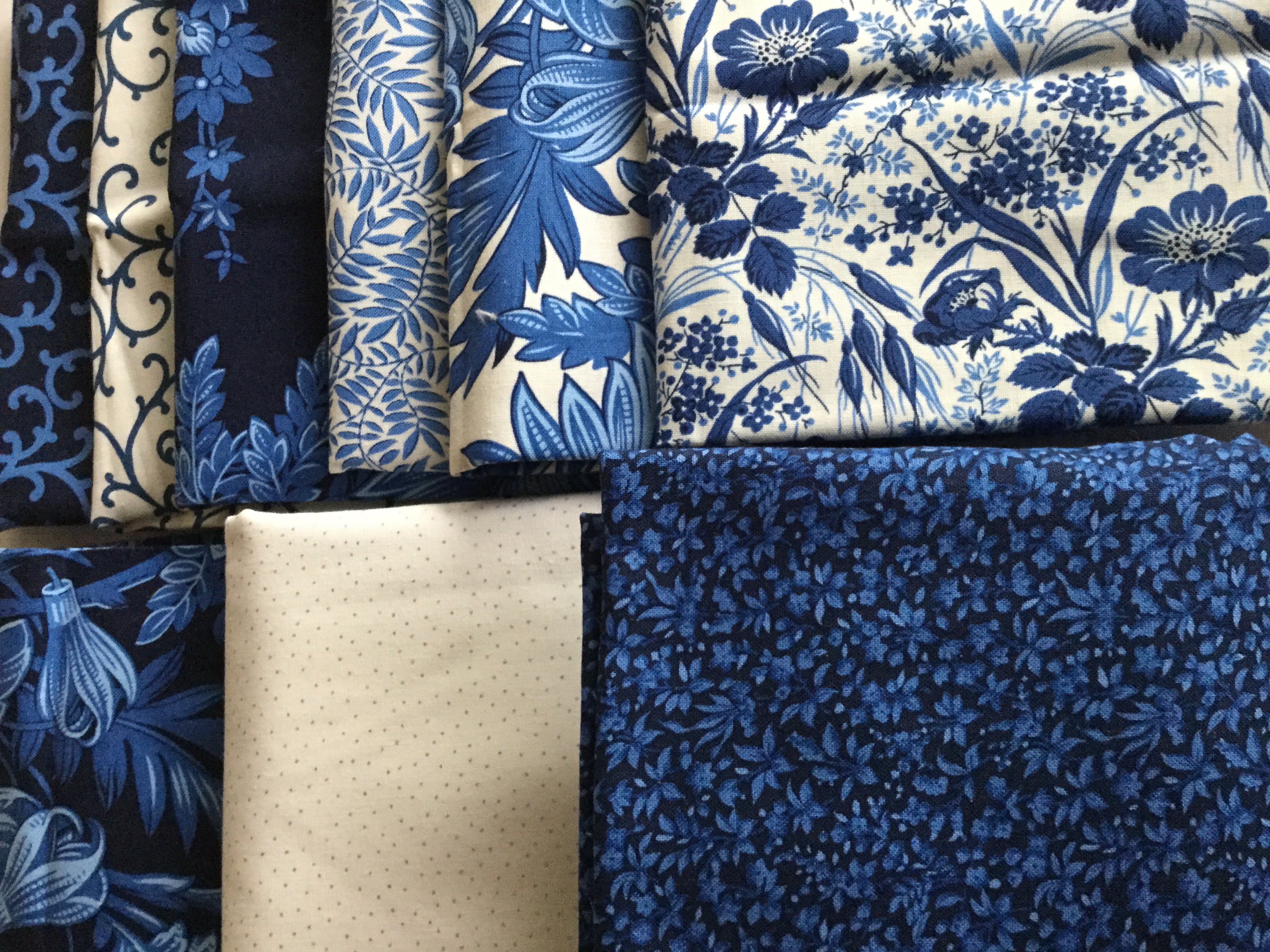 Moving on to fabrics a bit more modern, I received my order from Green Fairy Quilts. Honestly, they ship faster than any shop I know. It always amazes me how quickly I receive an order from them. I got two large pieces of Kona,  one in Fig Tree Cream and the other in Stone. These will be for the wedding quilt for my nephew. (I really need to find a name for this project!)  Since I was shopping, and since there was a sale, and since I have never, not even once, bought any mini charms, I chose two packs.  Once of Chic Neutrals by Amy Ellis and the other is Black Tie Affair by Basic Grey. They are both really nice lines and will be fun to make a mini or table runner with.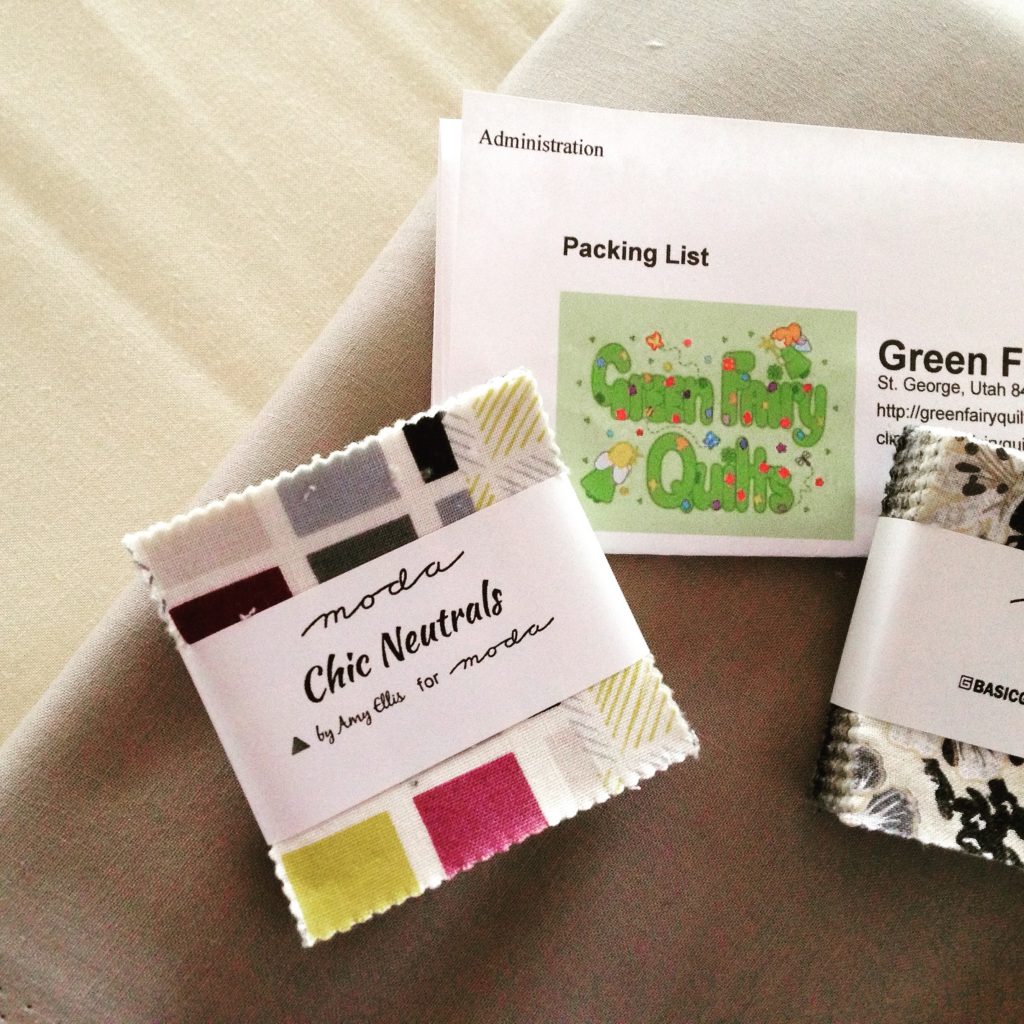 Finally, I was lucky enough to win a giveaway on Instagram a couple of weeks ago. Brooke (@sillymamaquilts) hosted a giveaway and I won a charm pack of Pixie Noel fabric, designed by Tasha Noel. This line is adorable and I am happy to have this little win to play with. I will have no trouble using this sweet charm pack up on a fun holiday project.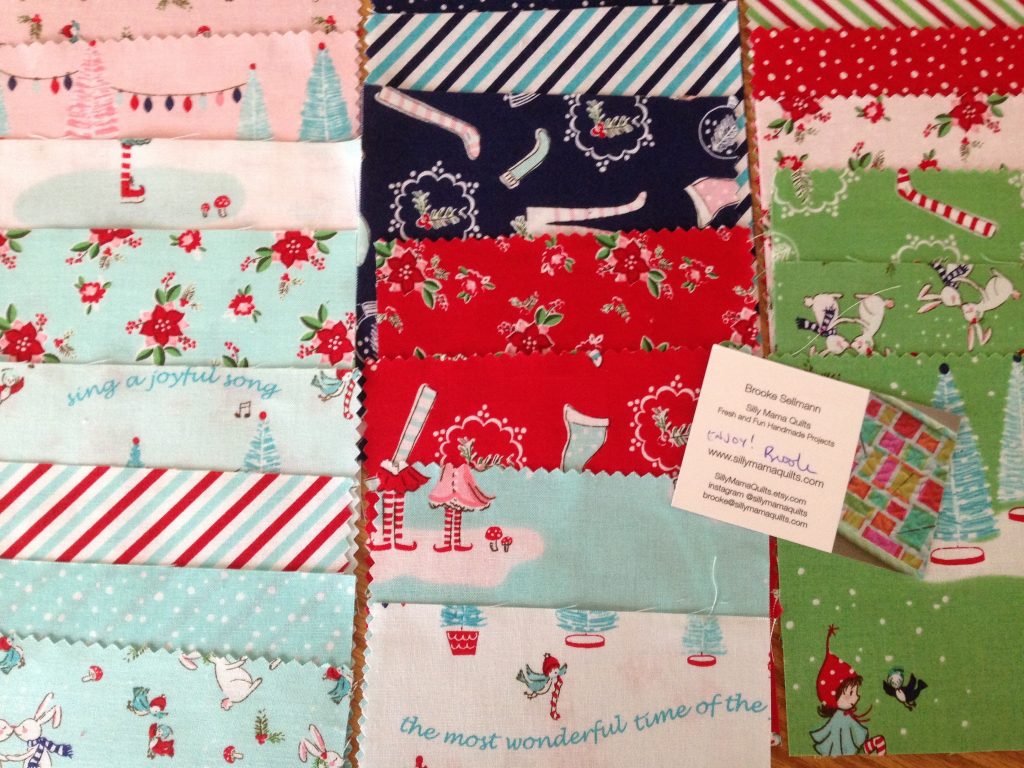 Clearly I have lots to work on but the wedding quilt is my priority for now. These other bits will just have to wait for a while.