I just have to say that I am loving these monthly Pink Castle shipments of Art Gallery Fabrics! I recently received my second of a three month subscription that two of my boys gave me for my birthday. This collection is just as gorgeous as the first was.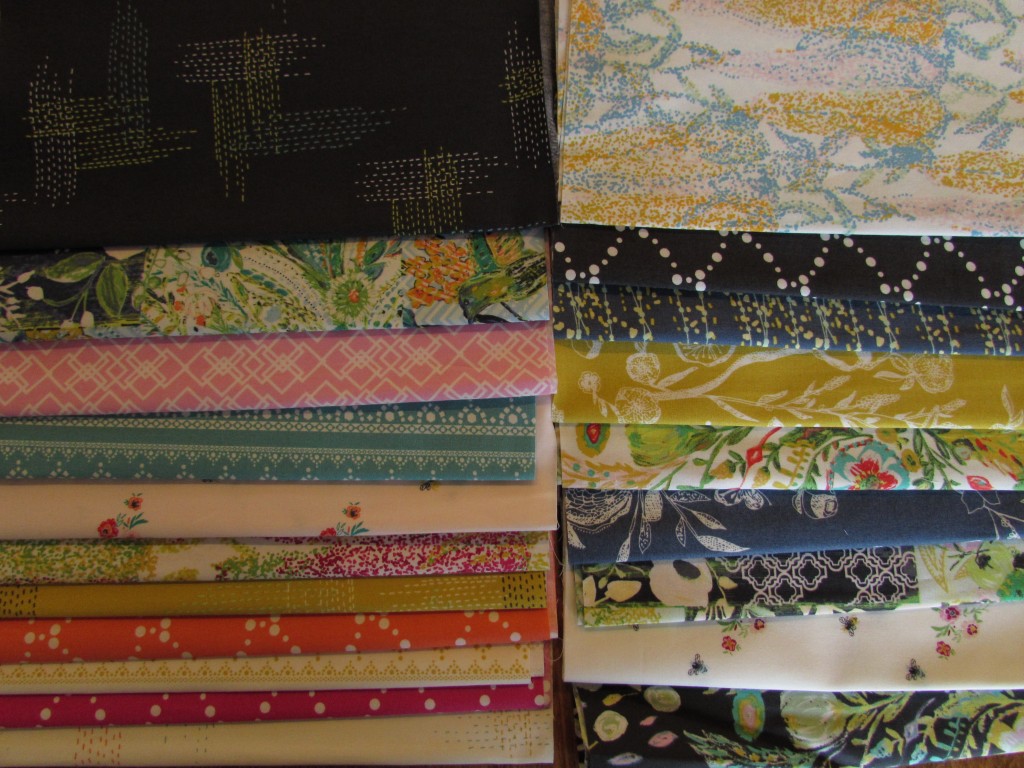 This collection is called Millie Fleur and was designed by by Bari J.  It is a very soft, feminine line with a gorgeous range of color.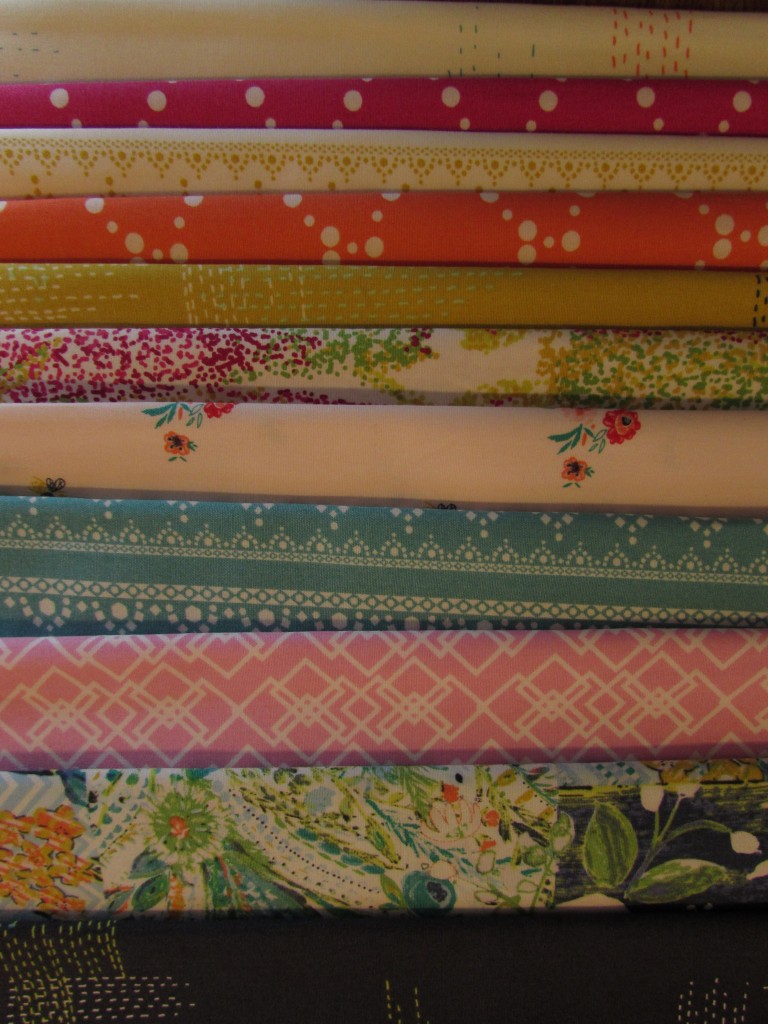 My favorite of the whole line is this sweet print. I love the bees.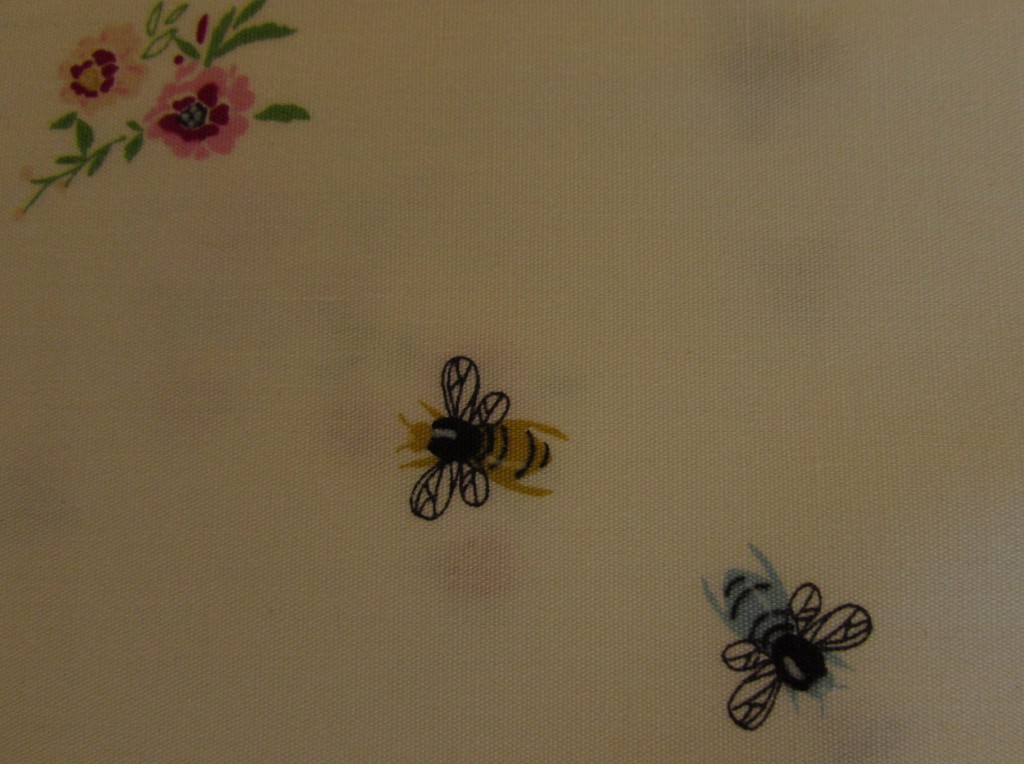 Second to the bees, I love these ripples. They remind me of the Lizzie House Pearl Bracelets line that is so popular.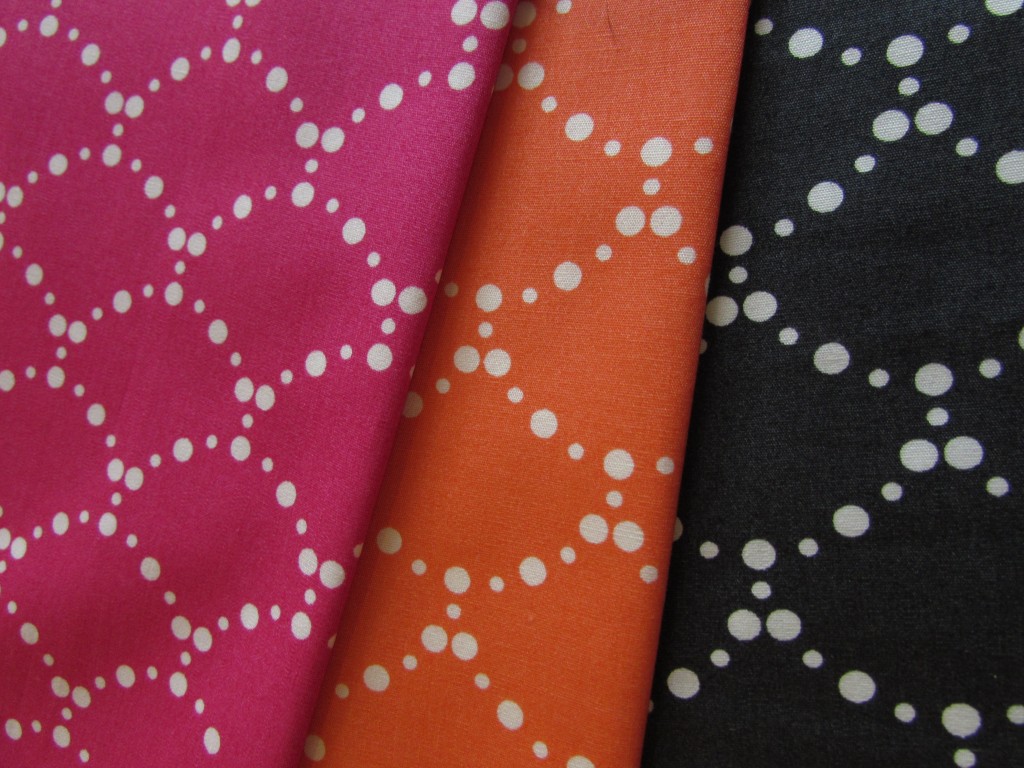 At this point, I am going to have to finish a few projects before I even think about what I want to do with this bundle of lovely.  While I absolutely love receiving these shipments, I still think that three months is plenty.  I have numerous projects stacked up now. It wouldn't make sense for me to receive these every month. I do still have one month to come and that is something to look forward to!
I am quiilting my row quilt this week. I started it over the weekend and had some issues with my top thread shredding. It made me so frustrated!! I set it aside and sent a frantic SOS to Janine at Quilts From the Little House. She sent me some tips and I will gently, cautiously approach my machine this afternoon. Please cross your fingers that my machine is much more cooperative.
Linking to Molli Sparkle's Sunday Stash.