Some months ago, I bought yardage to make two quilts for the twin beds up at the Downieville house. Currently those beds are just lovely, piled high with old blankets and sleeping bags. Ugh. I had been sketching and playing with different ideas for these quilts until I realized that I wanted the quilts to be finished.  Done, not sketched. Usable, not being planned.  Know what I mean?
I pulled the fabric and washed it all.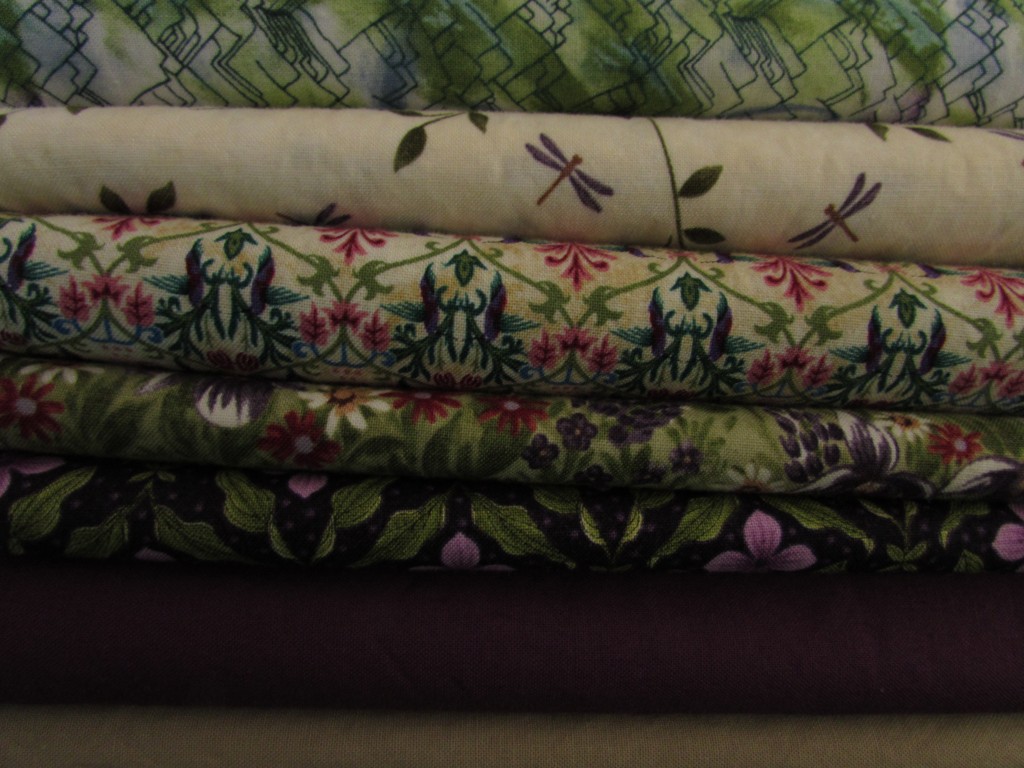 Then I added a few more scraps from my purples and greens.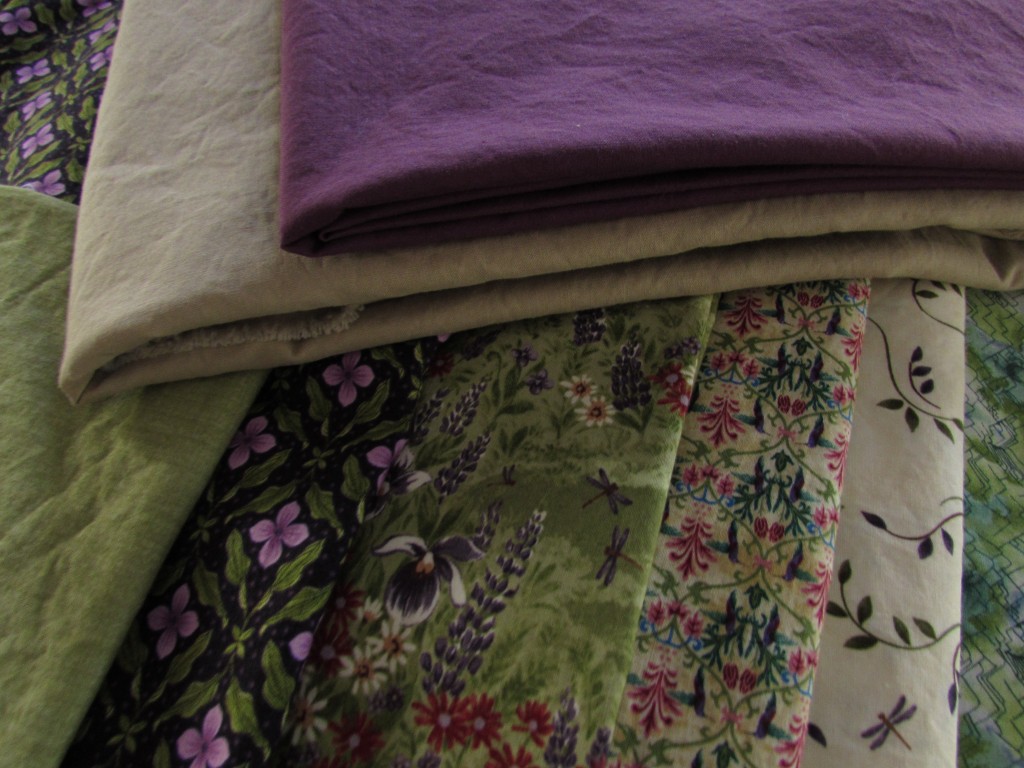 Working swiftly, I cut piles of 10.5″ blocks.  Here is where some planning would have come in handy! The fabrics are all 42″ wide so once I squared the fabric, I was able to cut three blocks and then ended up with a nine-inch piece. I should have made the blocks an inch smaller and I would have utilized the yardage far more efficiently. I now have a stack of 9″ scraps. My plan is to make the second quilt with smaller squares or to frame those 9″ blocks and bring them up to 10.5″.  Not sure yet.
I laid them out on the spare bed and started sewing. I put very little thought into which square went where, obviously trying to not put any of the same side by side. It is seven blocks wide by 10 blocks high, so measures 70×100″. It is oversized because the beds are extra long twins and Julia said she wanted the quilts to be really big. (She must be pretty cold, sleeping downstairs!)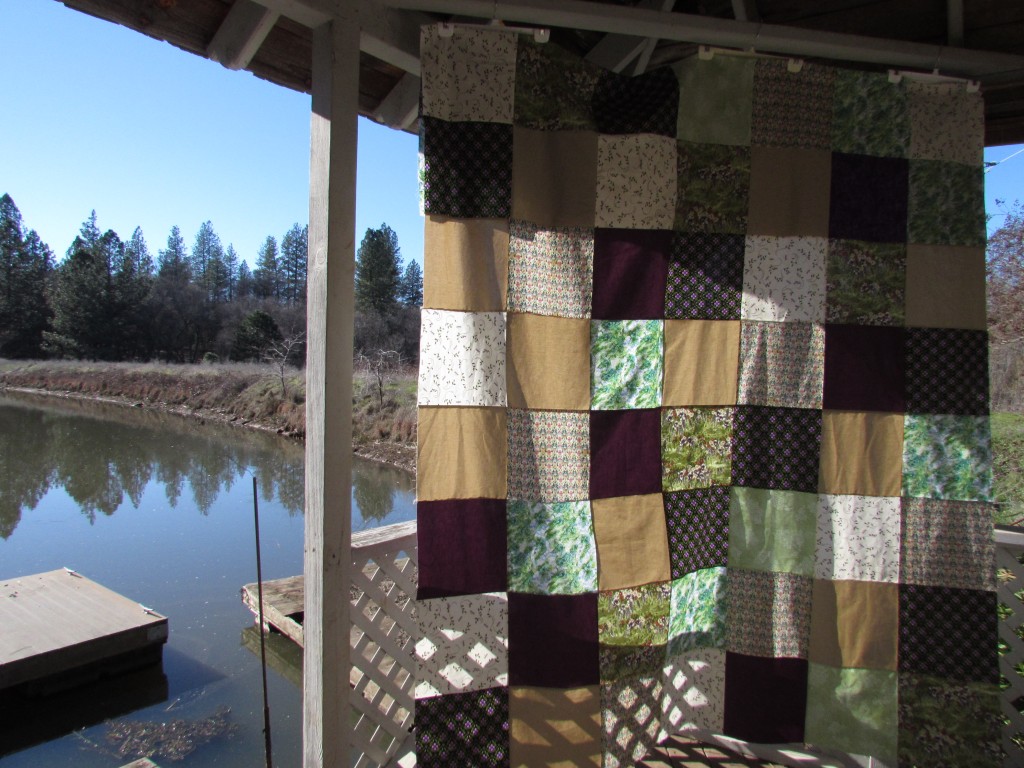 The colors look a bit washed out as the sun was so bright. I took this out at our gazebo on the pond. We have this pond on the edge of our property. The water level is steadily increasing with all of the welcome rain we have had. Winter is harsh and the berm along the edge is not very green at this time of year.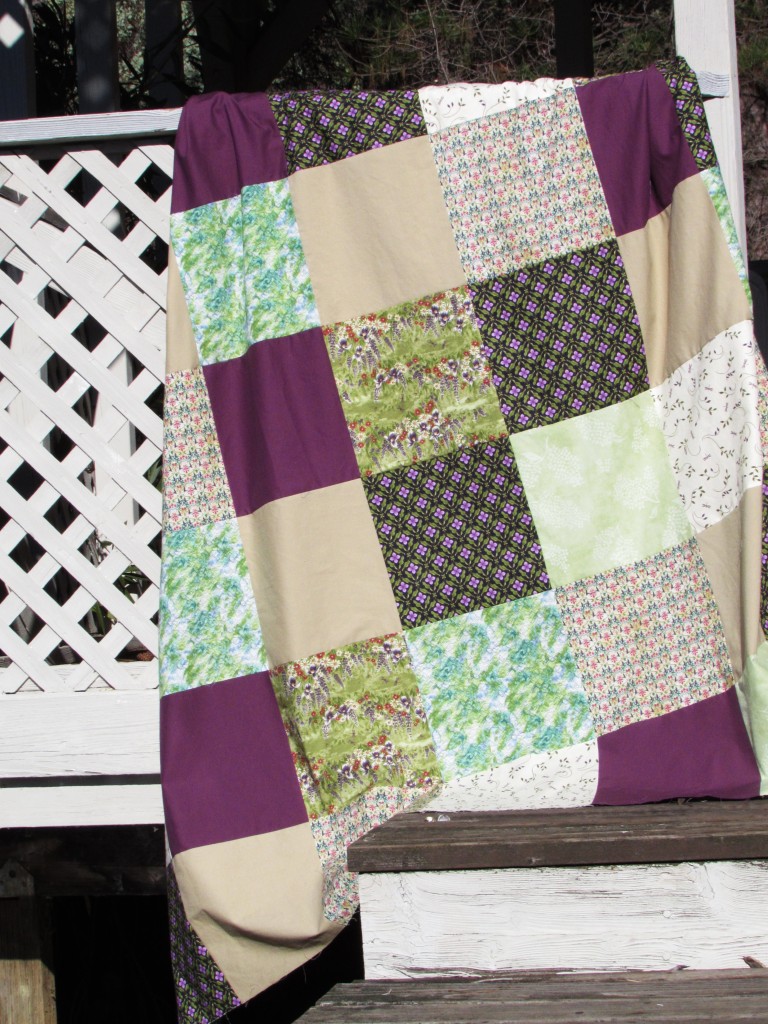 I have a simple purple print for the backing and binding. But first, I need to wash and prepare it. My plan is to get it sandwiched, quilted and bound in the next week.  Then I will start the second one. At least one bed will look decent!
There is something to be said for a simple, get-it-done project.
Linking to Crazy Mom Quilts and Let's Bee Social this week!