A few weeks ago we had a quiet weekend – Ray was up working on our house in Downieville and Julia and I stayed home. I pulled out my pile of Christmas fabrics, trying to think of an easy project. I wanted something that would come together easily and could be made entirely from my stash. After spending some time looking at ideas that I have collected on Pinterest, I made my decision. I would make a mini that consisted of one large swoon block.
I have been drooling over pictures of quilts with swoon blocks and minis made from swoon blocks for a long while now. I am not sure what it is about them, but I love them. The pattern for the swoon block was developed by Camille Roskelly over at Thimble Blossoms.  She really started something when she created this pattern.  The pattern makes a quilt with nine swoon blocks that measure 24″ square. For this project, I decided to just make one block and use it as a mini.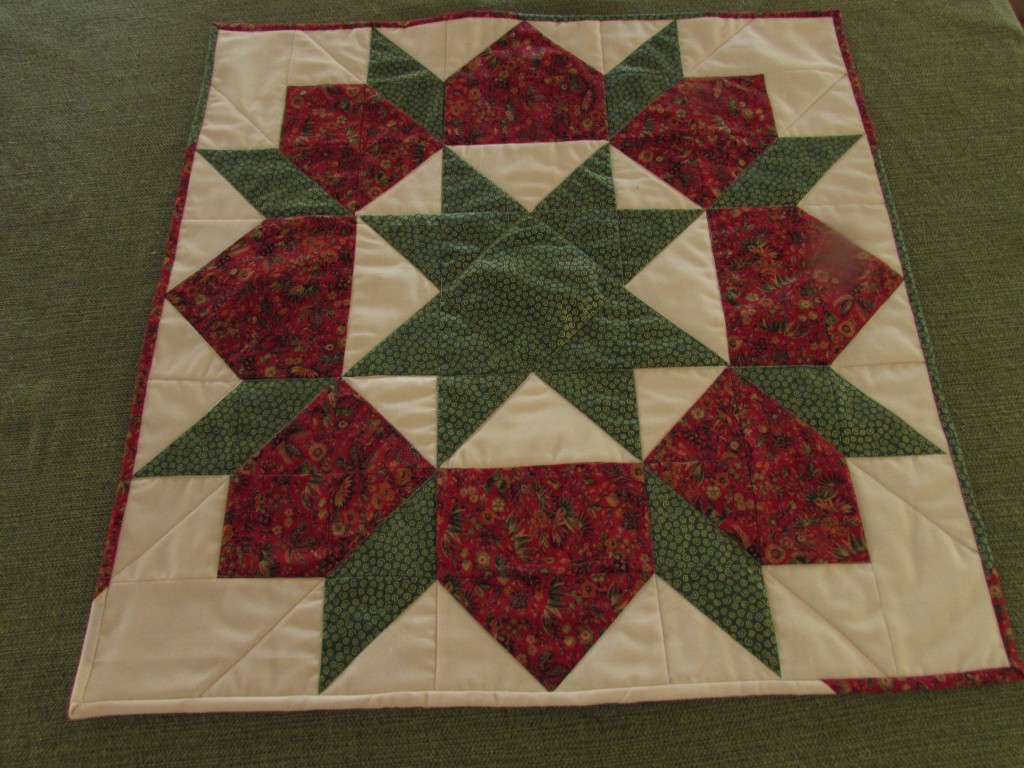 Using only minimal quilting, the fabrics and the pattern shine.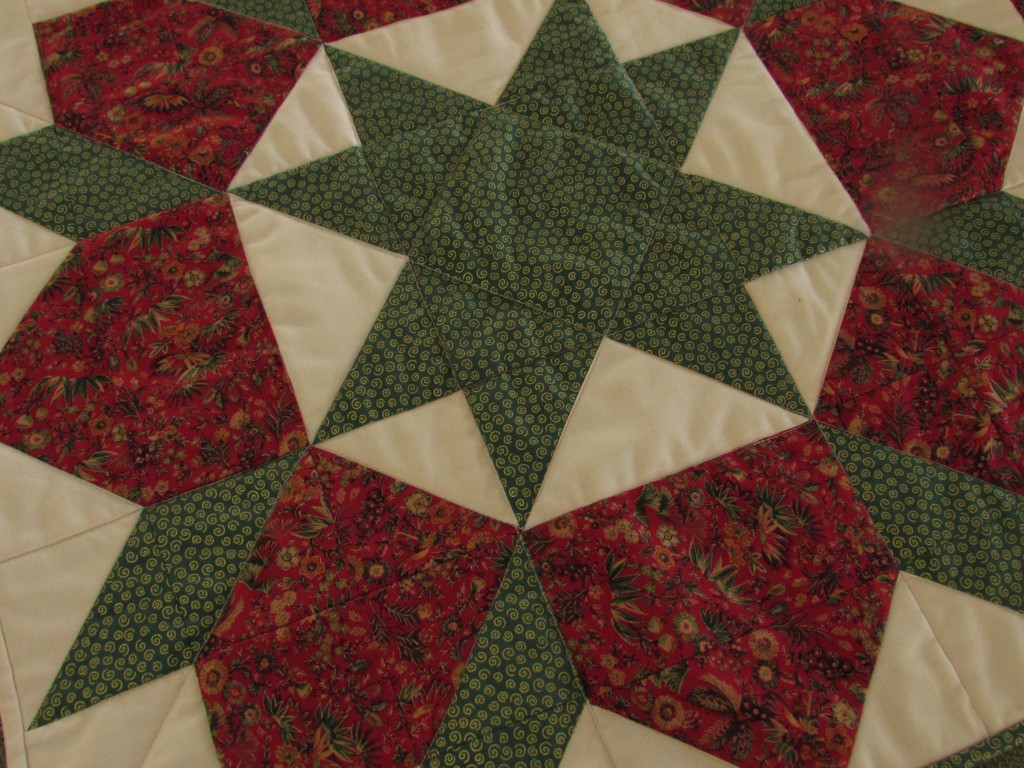 It turned out so festive.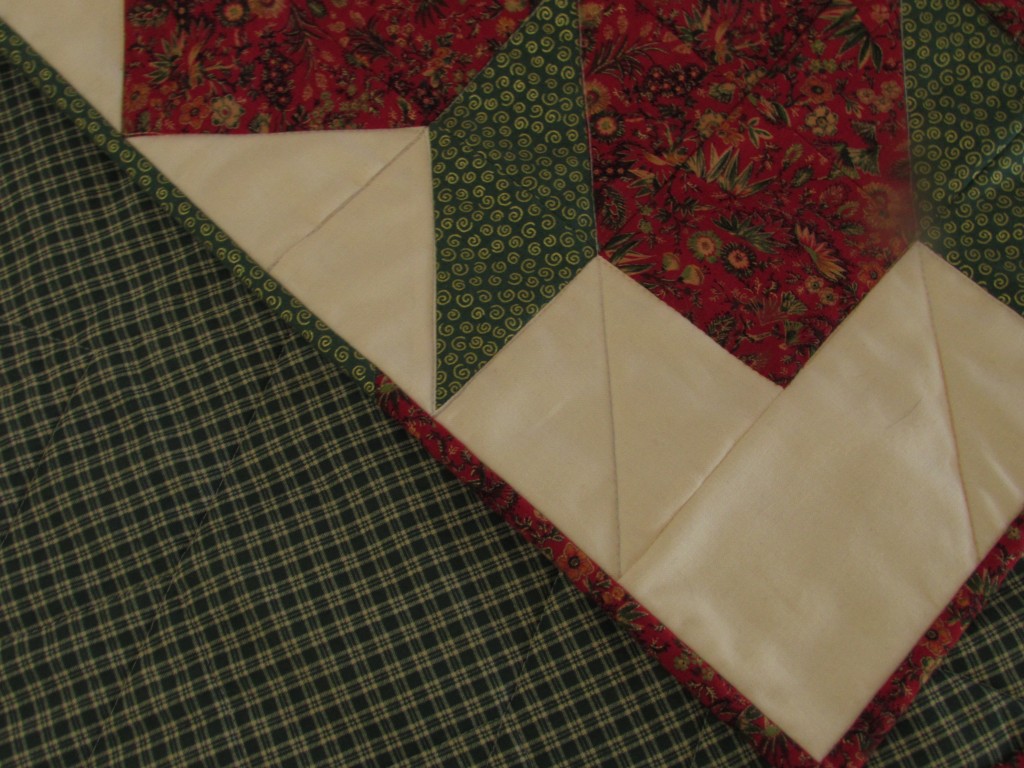 I was able to make the quilt using only scraps I had on hand. The backing is a green and cream plaid that a neighbor gave me a long while back. I didn't have enough of any one the fabrics to bind it so I made a scrappy binding.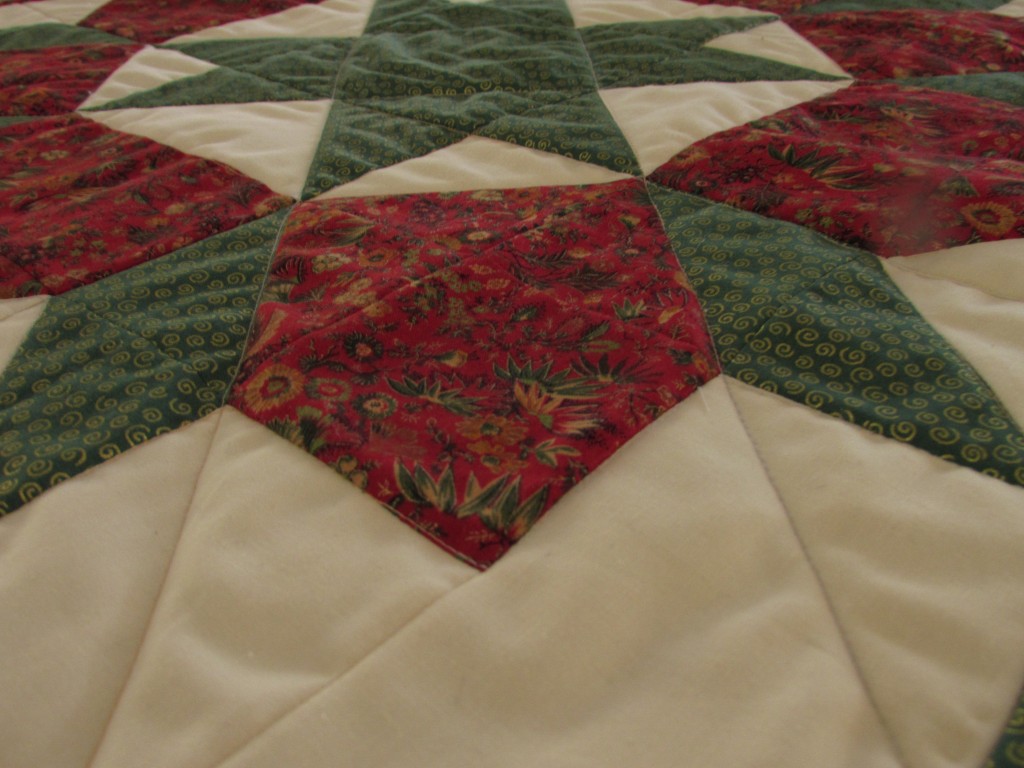 Because it is made of rectangles, HST's and Flying Geese blocks, the block was a breeze to cut and piece. Making a large quilt with them would be very easy. I love the oversized look of the block.
There you go. A really satisfying finish that was so fun to make and used up some stash.
Linking to Freemotion by the River, Let's Bee Social and Finish It Up Friday.  Links to all of these are located at the top of the page under Link Ups.