This has been a great week. My son was home for a few days. He had a long weekend at work and came home for some family time.  He is a production engineer in the Central Valley and works all sorts of shifts.  His "weekend" depends on what shift he works that week.  This week his weekend was Tuesday/Wednesday.  As always, it is was so nice to have him home.  One day he called my dad and asked Papa if he wanted to spend the afternoon together and go on a tour of the Sierra Nevada Brewery.  Dad was up for it so the three of us went.  Sierra Nevada Brewery is located in Chico which is just over an hour's drive from us.  They have a yummy pub on site so lunch was first on the agenda. The food at this pub is excellent. Lunch alone was worth the drive!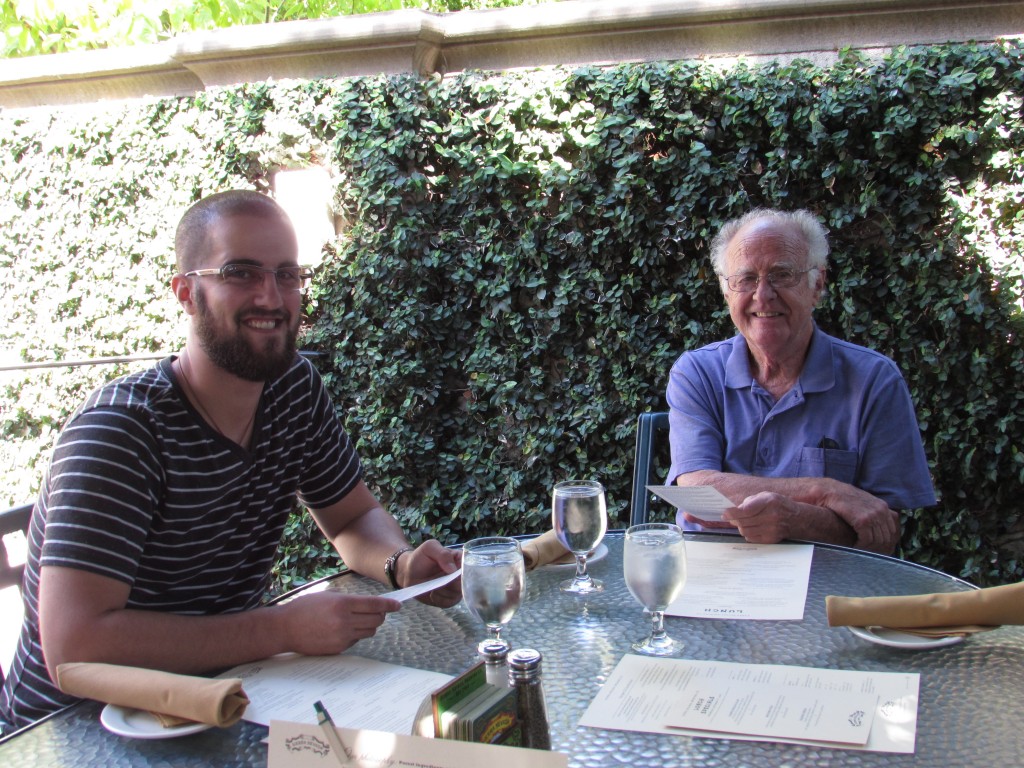 Sierra Nevada's brewery is gorgeous.  The whole facility shines.  We spent about an hour touring it. They produce around 900,000 bottles per day and it is completely mechanized.  It was almost eerie how few humans were seen working in the plant!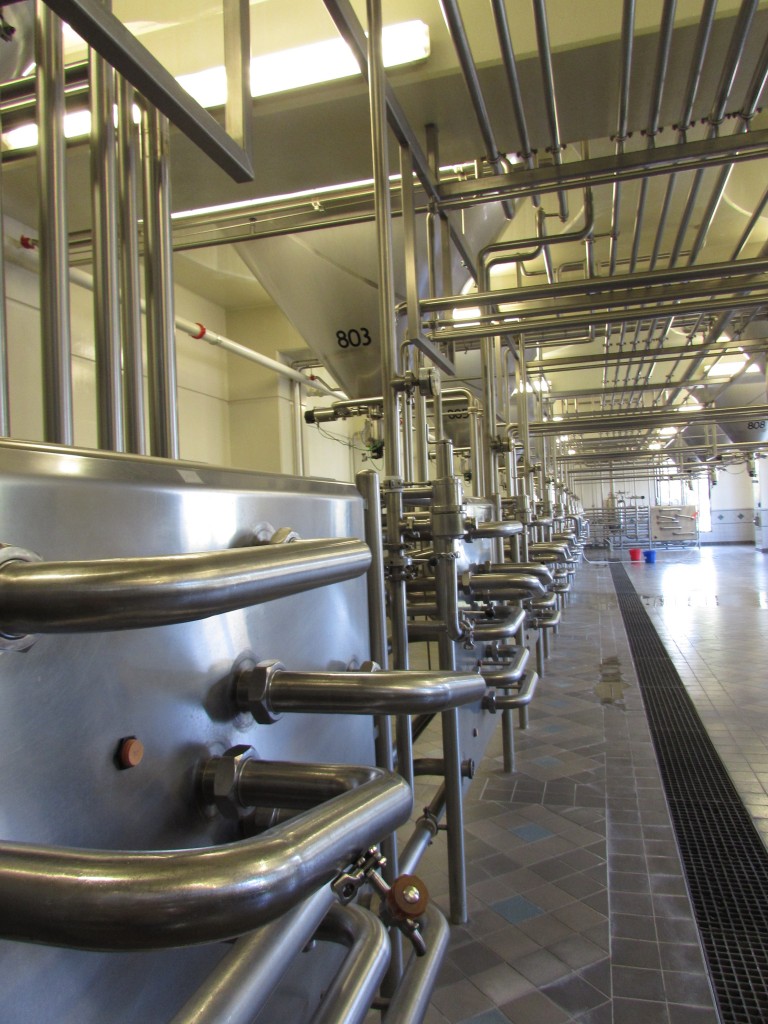 One of my favorite stops on the tour was the refrigerated room where they store the hops.  It smelled so good in there! They had us rub the hops between our hands and inhale the fragrance. Each variety had such a distinctly different smell.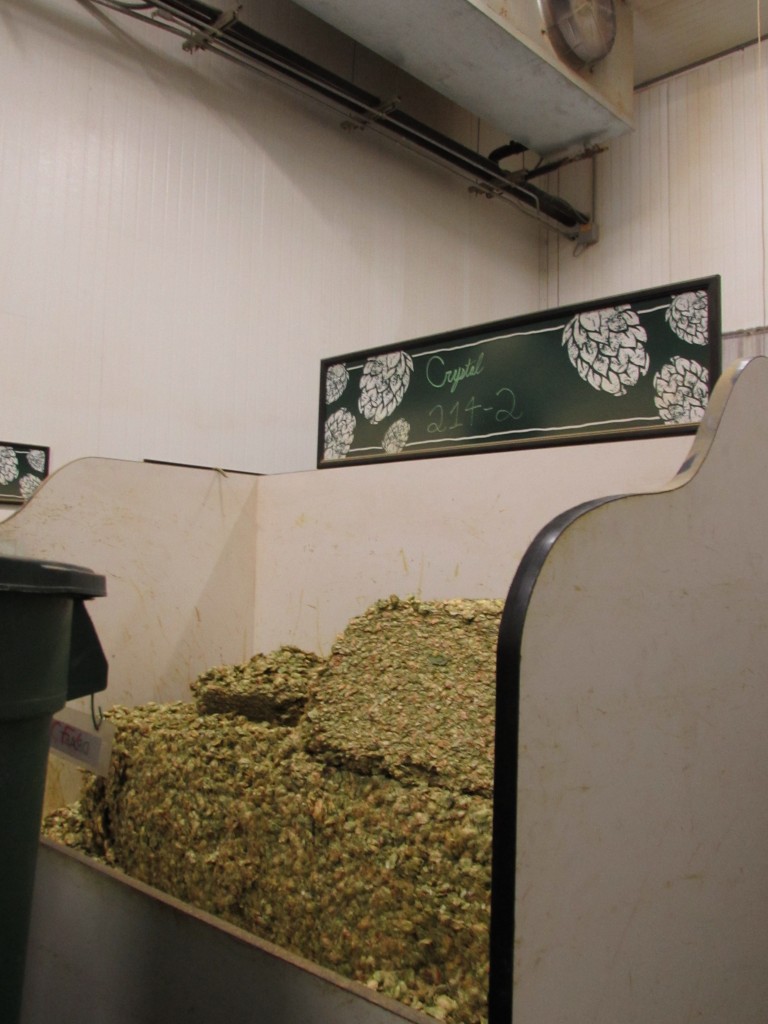 Ian and I both loved this part of the tour.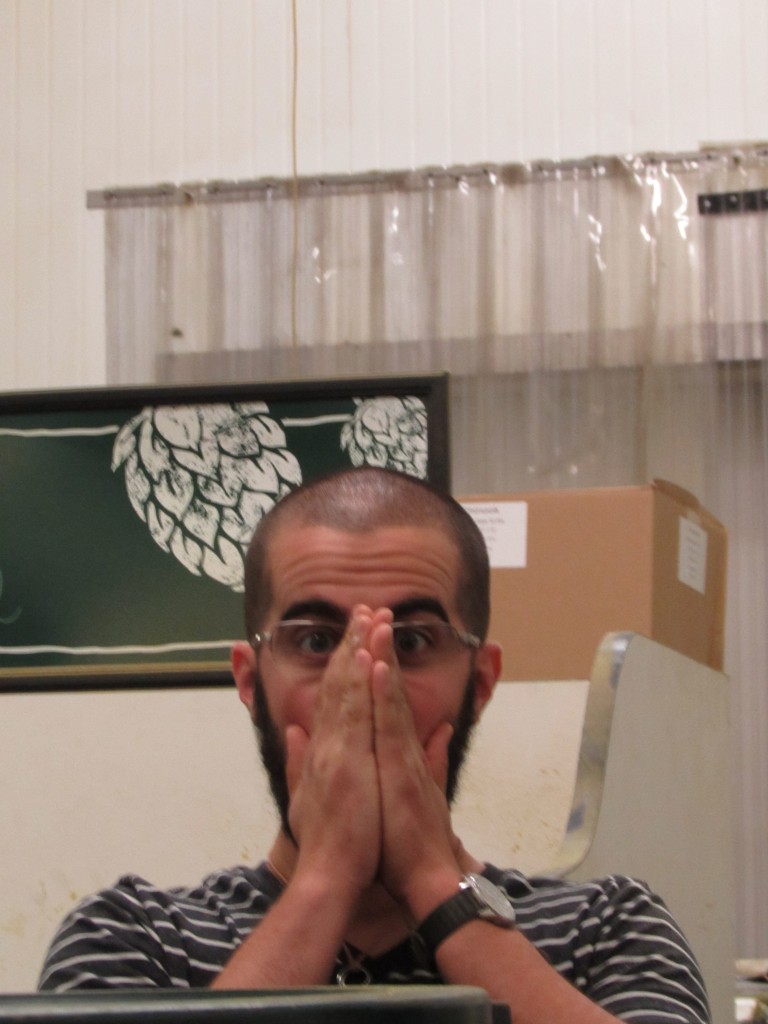 As you'd expect, they save the best for the end!  Beer tasting finished off the afternoon.  Dad and Ian compared the tastings, deciding which were their favorites.  I was the designated driver for the trip home.  It was such a fun day with my dad and my all-of-a-sudden-all-grown-up-kiddo.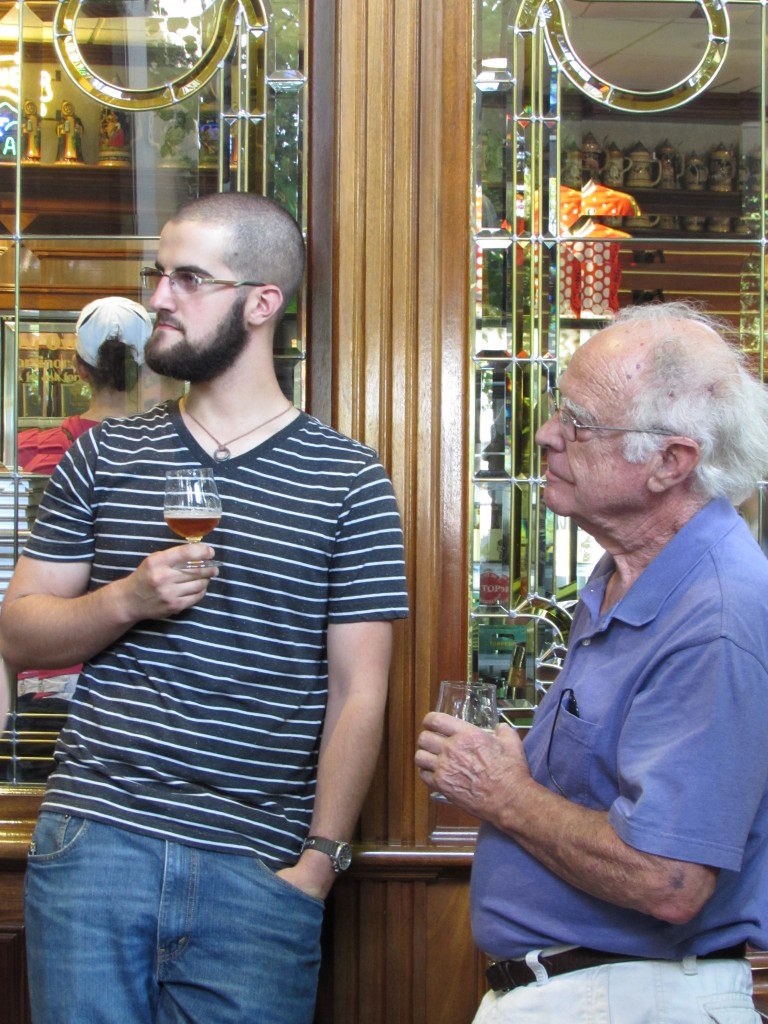 Lest you think I completely strayed from the sewing machine this week, I did work on a couple of projects.  My finish for the week was a tablerunner that is reminiscent of a sunset.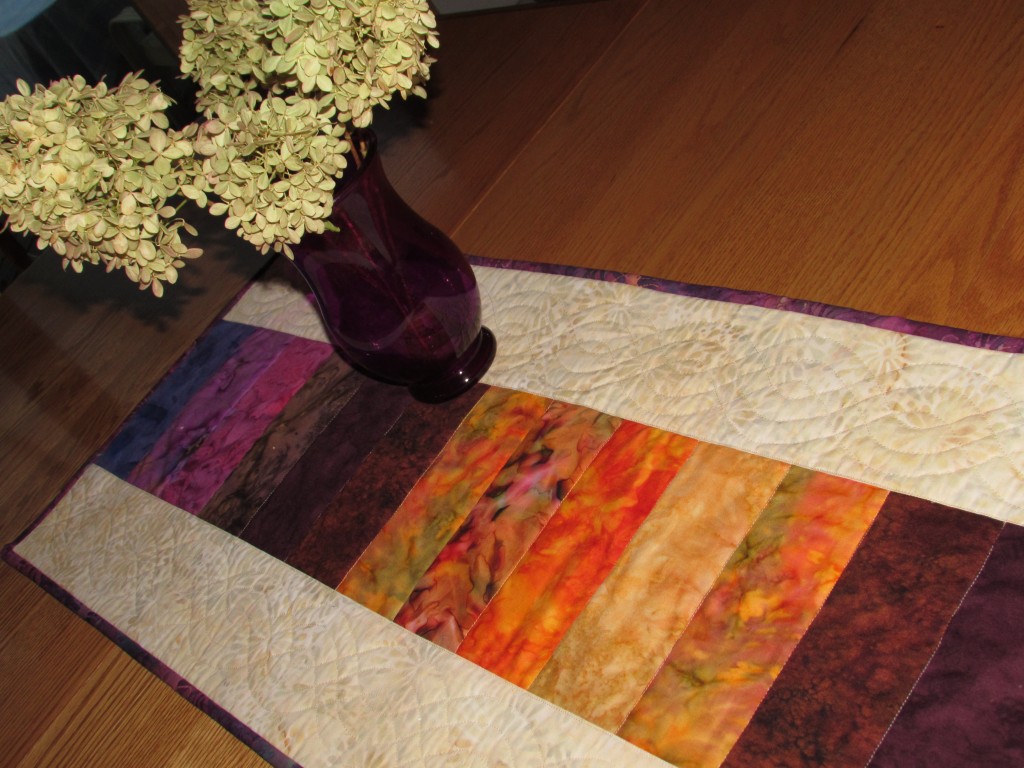 I used batiks for this runner and arranged the colors to look like a sunset.  I love the color combination. The yellows, oranges, pinks and purples are so rich.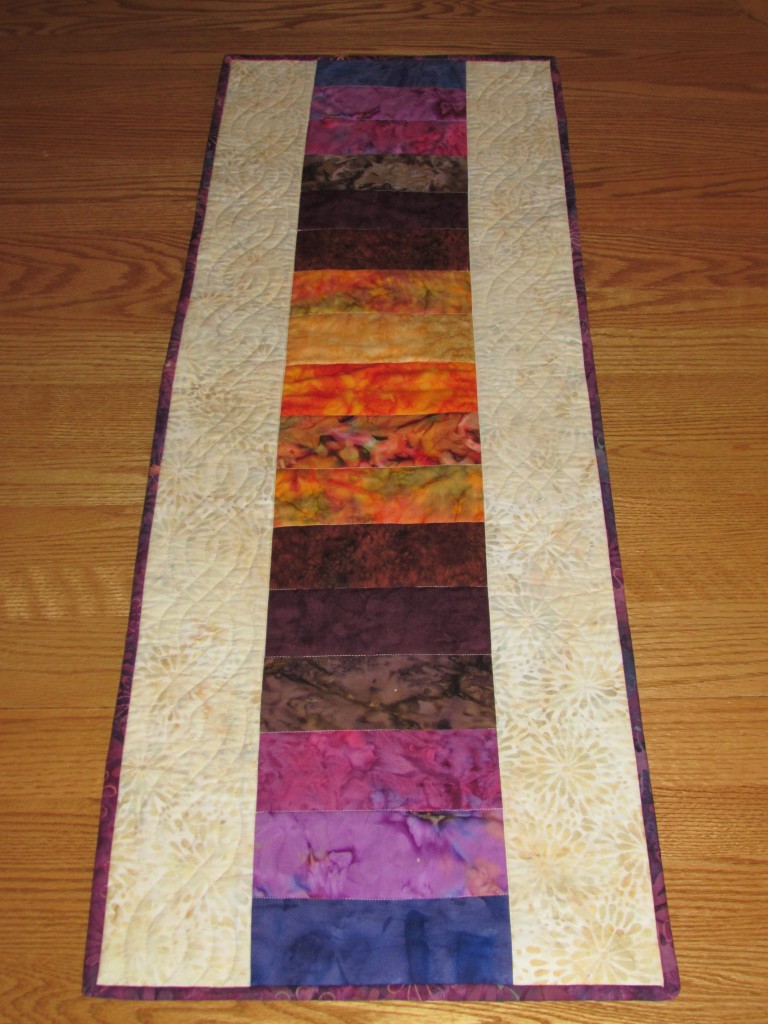 My goal for this project was to try something more complicated when I quilted the outside borders.  I am really working on my FMQ skills and quilting this was satisfying.  Some time ago, a friend of mine gave me a roll of printed FMQ pattern paper.  I haven't done much FMQ using a paper guide before.  The paper patterns are made sold at Quilting Made Easy and have adhesive strips along the edges of the pattern.  Once they are laid down on the fabric, you just FMQ right through the paper.  This works well but picking the paper off after quilting is a bit of a pain. It was worth it for the good practice it allowed. I liked being able to focus on the speed and rhythm of my stitching without having to plan "where" I was going to move to next. Following the pattern removed one element of focus, allowing me to concentrate on the quality of the stitching.  I think it turned out well.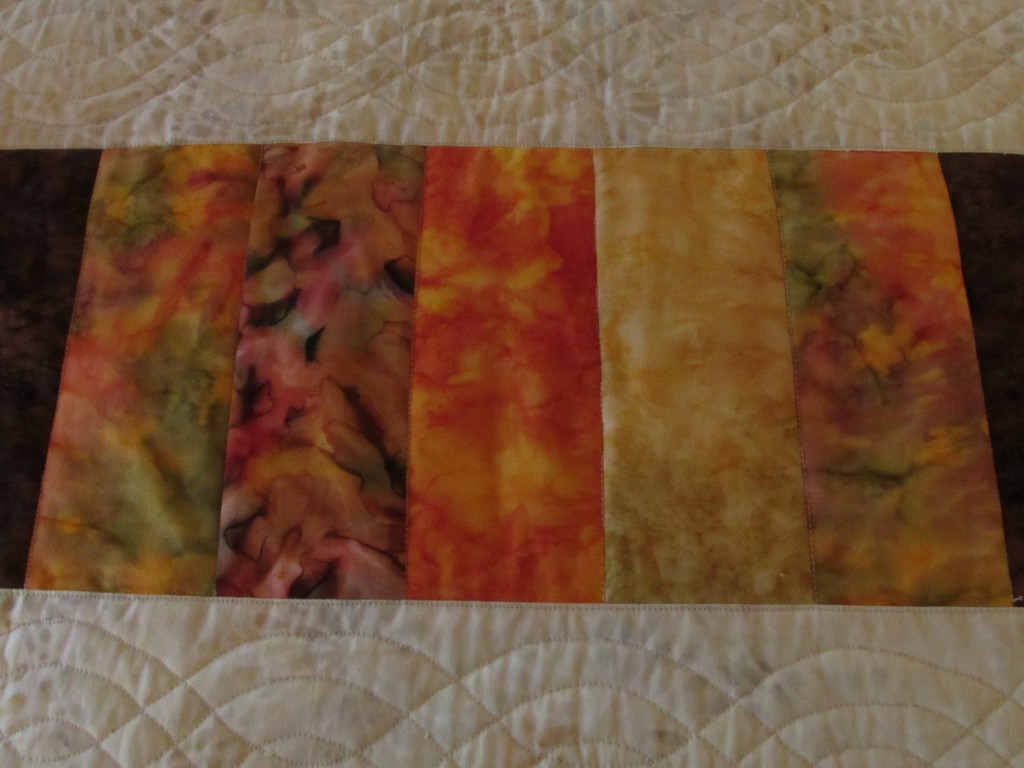 The pattern is a double cable border. It is still a bit herky-jerky in places but much improved over my past efforts.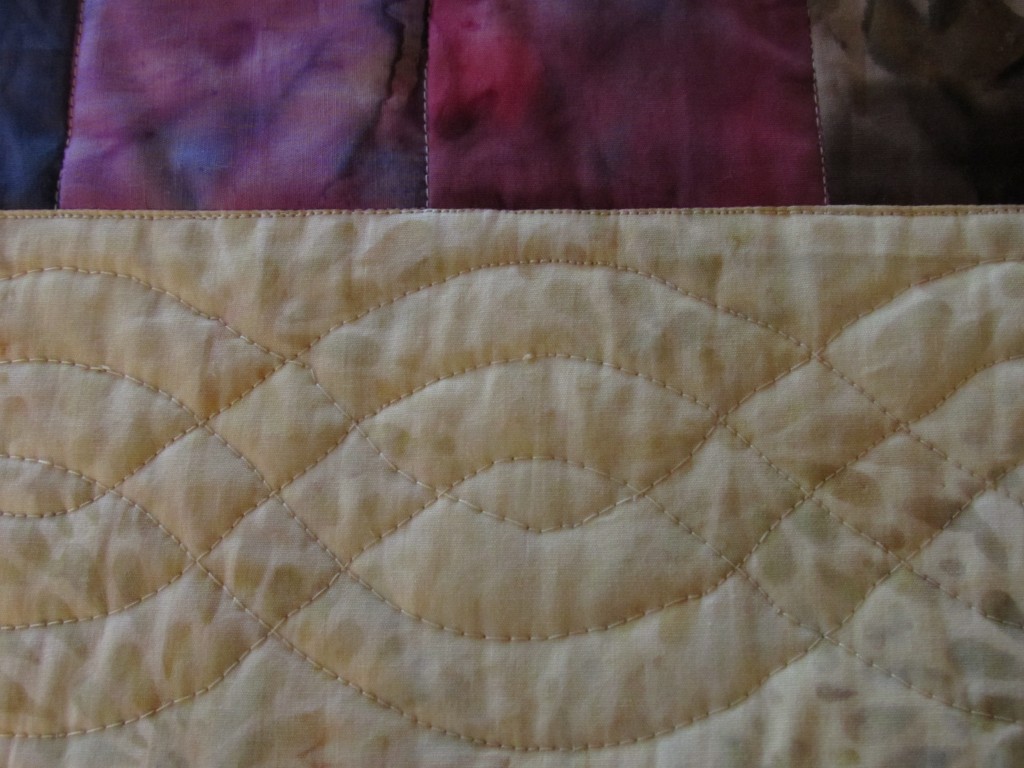 I decided to leave the center strips alone and only stitched in the ditch between colors. I didn't want to detract from the gorgeous colors of the batiks. The backing is a purple and orange batik that I had in my stash.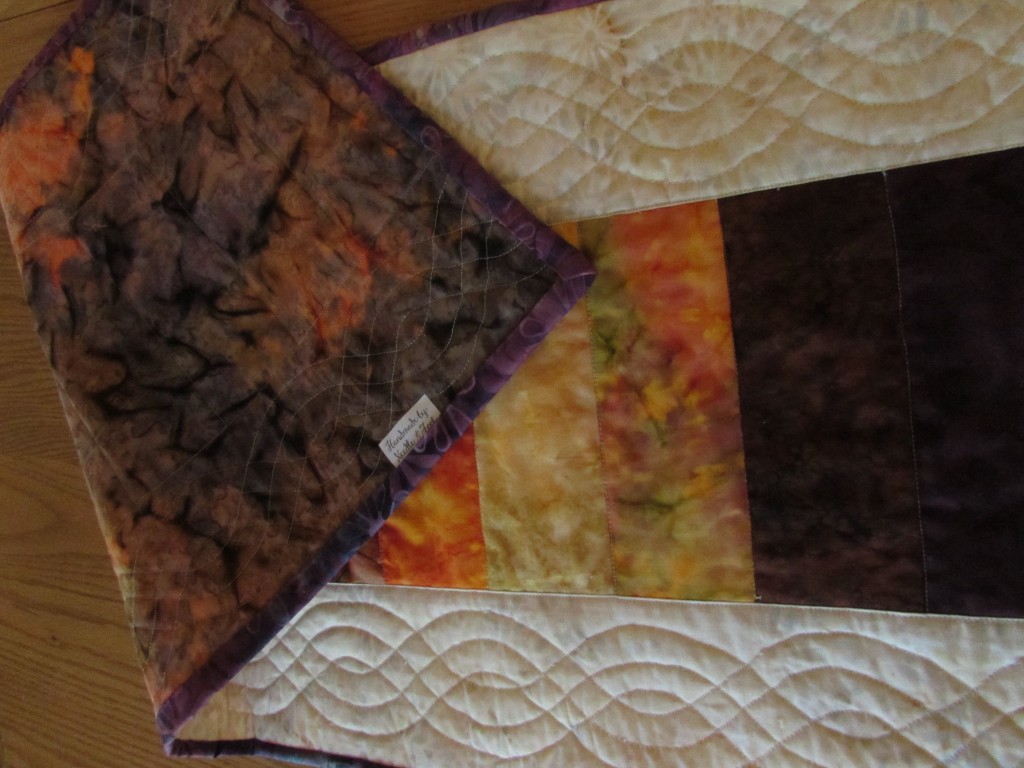 I also had on hand the purple batik that I used for the binding. When I came across that piece I was surprised to realize that I have absolutely no idea where that fabric came from.  Usually I can remember buying it or owning it or receiving it from someone.  This piece just magically appeared while I looked for something to use for binding.  It works well with the colors of this piece.
Hope you have all had a blend of good family time and good stitching time this week.  Really what more does a quilter need?
Linking to:  Freemotion by the River, Let's Bee Social, Needle and Thread Thursday, TGIFF, and – of course – Amanda Jean's Finish it Up Friday. There are links to each of these sites listed at the top of my page under Link Ups.  Check out of few of the projects on these pages.  So much inspiration to be enjoyed!