Hello everyone! Just popping in this morning to share a project that Beth Sellers and I 'cooked up'. As you know, I love to support many of the talented quilt designers in our community by selling their patterns in the shop. My preference is to purchase directly from them whenever I can, as opposed to through a distributor. It helps the designer a tiny bit financially and allows me to get to know the person too. A total win-win.
Recently I placed an order with Cooking Up Quilts to restock some patterns that had sold out in the shop. Her patterns are lots of fun, not terribly complicated and her directions are so clear and easy to follow; making them popular items in my shop.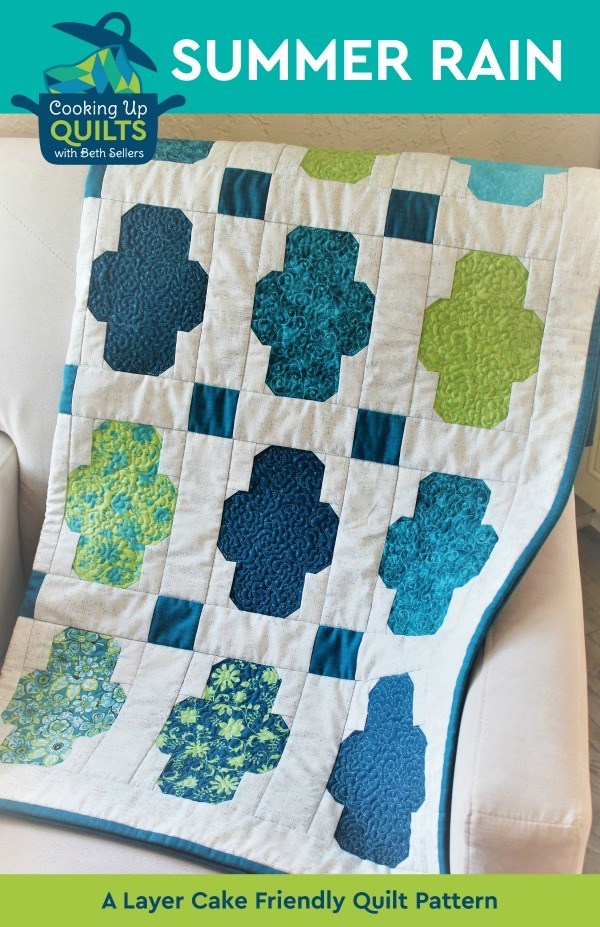 When the last order arrived and I was able to take an even closer look at Summer Rain, I thought it would look great with a set of layer cakes I have in the shop called Spring Blue. Summer Rain is designed to be used with a layer cake. Spring Blue features blue and white tones with soft florals, birds and butterflies. The bundle is so pretty and with a light background and dark blue corner stones, it just works perfectly! I contacted Beth at Cooking Up Quilts to get her opinion and she agreed.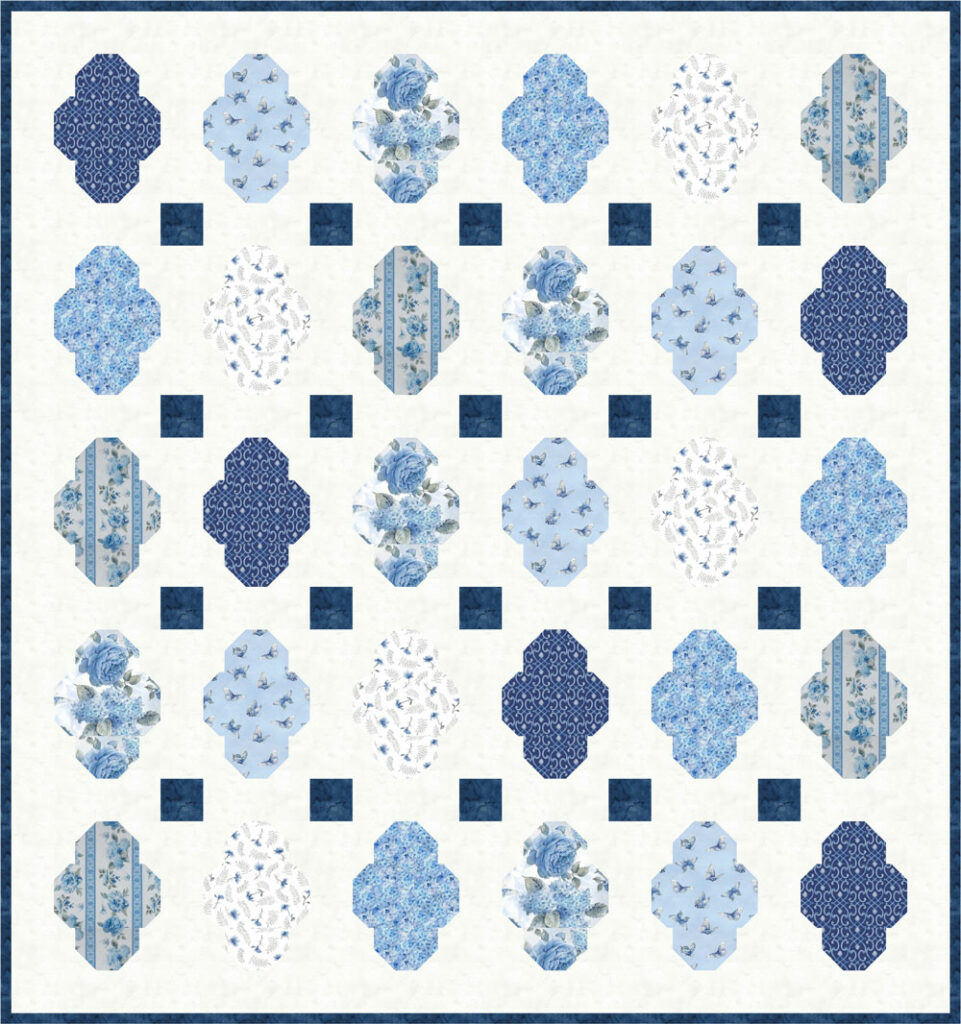 Beth quickly did a rendering of what the quilt might look like with the fabrics in the bundle. Isn't it lovely? After seeing the rendering, I decided to add the kit to the shop.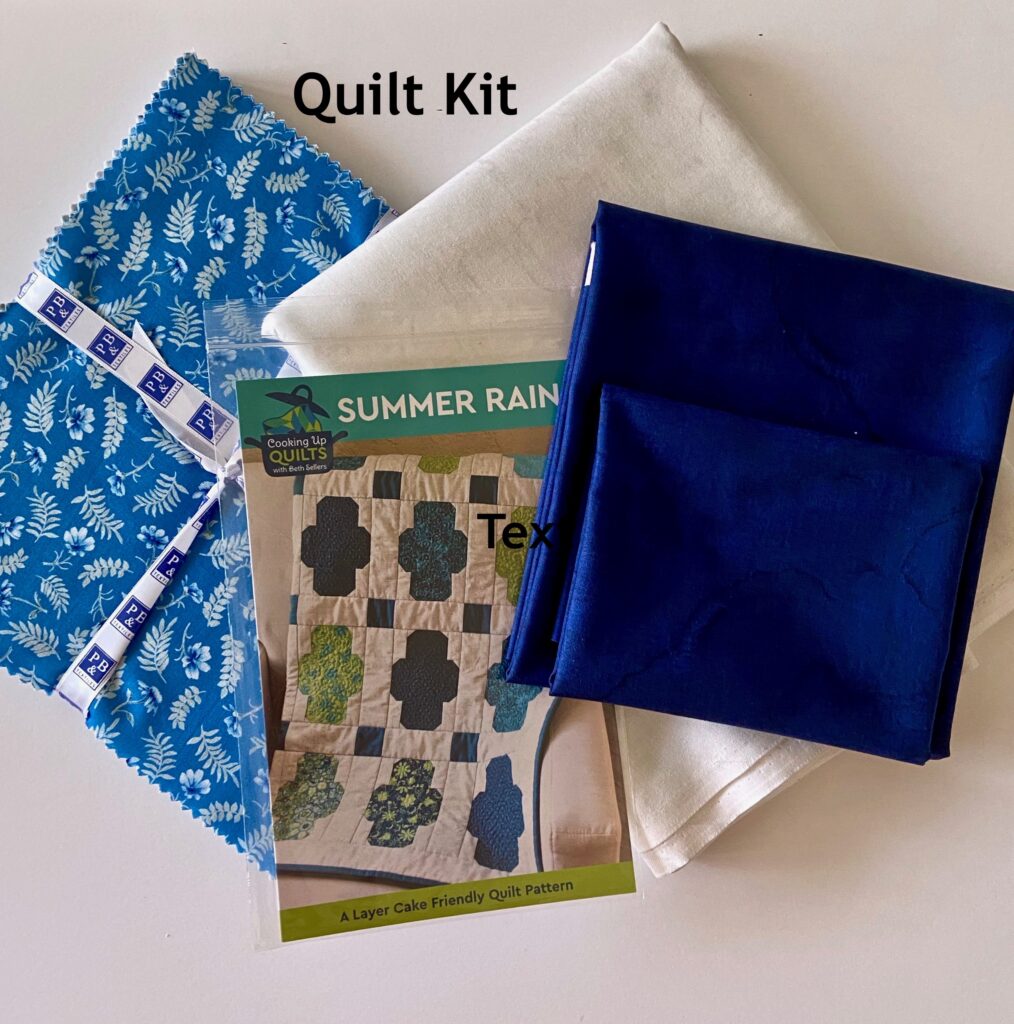 The dark blue used for the cornerstones and binding is very saturated. I think it best to prewash it to prevent any dye issues since it will be placed directly next to the white background. Both the white and blue fabrics are subtle tone-on-tones from the Urban Legend line by Blank Quilt Co.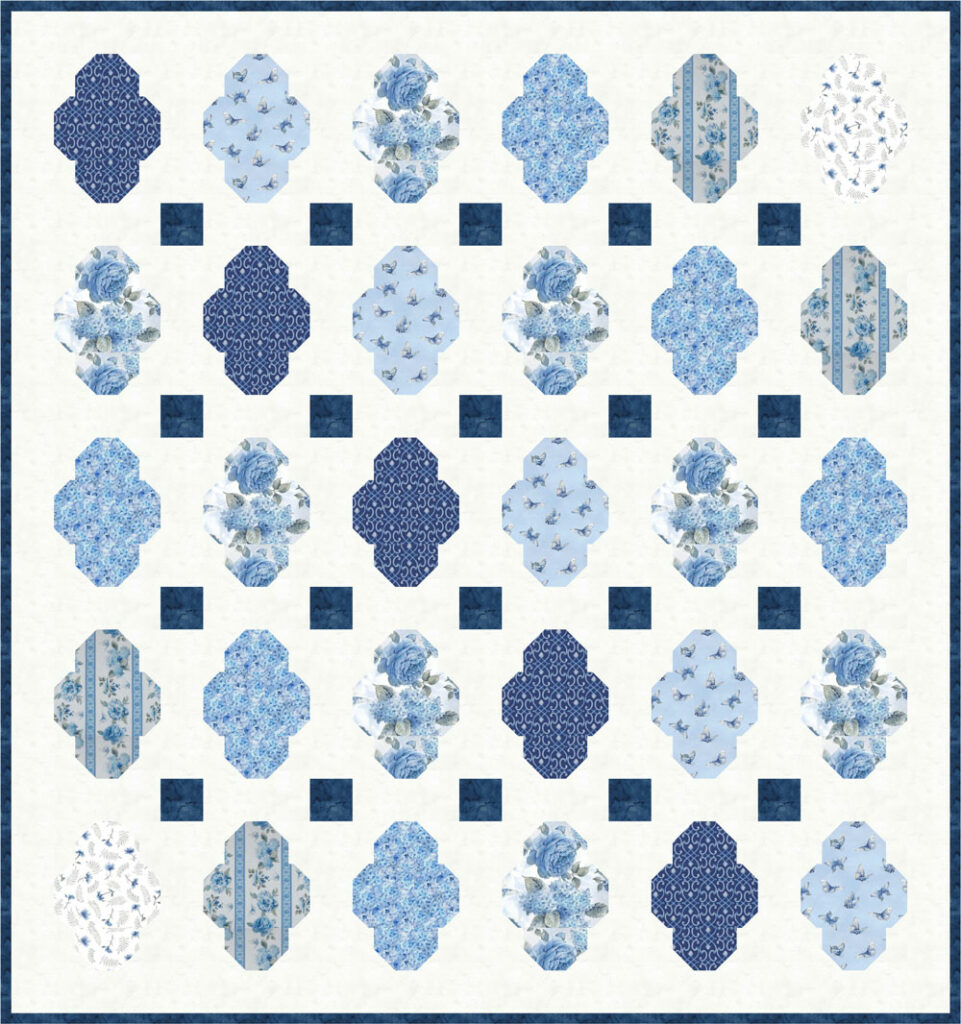 Here is another rendering Beth provided. This one has a more organized layout. Are you into the random look of the first photo or this structured look? (I love them both!)
Many thanks to Beth for working with me on this kit and for the wonderful patterns she creates! Hope you will take a look at the kit and let me know what you think. Thank you so much, Beth, for your help with this project!!