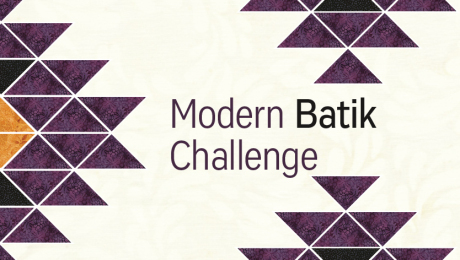 The challenge presented to the Island Batik Ambassadors this month was to create a modern quilt. That's it, there were no other guidelines. Talk about a blank slate! I decided to turn to my copy of Quilting Modern by Jacquie Gering and Katie Pederson. There are so many fun projects in this book. For this batik challenge, I selected the Swirling Medallion quilt.
This project is quite simple. It is constructed of HST's created with 4 1/2″ blocks. A subset of the HST's have a triangle of black applied to a corner, improv style. (Basically a stitch and flip method.) Those black corners are placed so as to create some movement within the quilt (the swirl). Were I to make this again, I would have made my black triangles larger. There are places where they don't touch each other and I feel this lessens the effect substantially.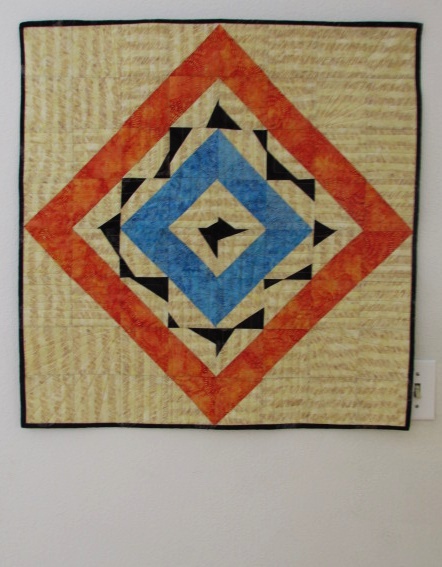 The pattern would have you add another row of the background blocks to frame off the orange diamond shape. I didn't add these because I wanted to hang it in a certain spot in my entry way and it would have been just a tad too large. I was careful to leave enough of a seam allowance so I wouldn't cut off the orange points. Hurray!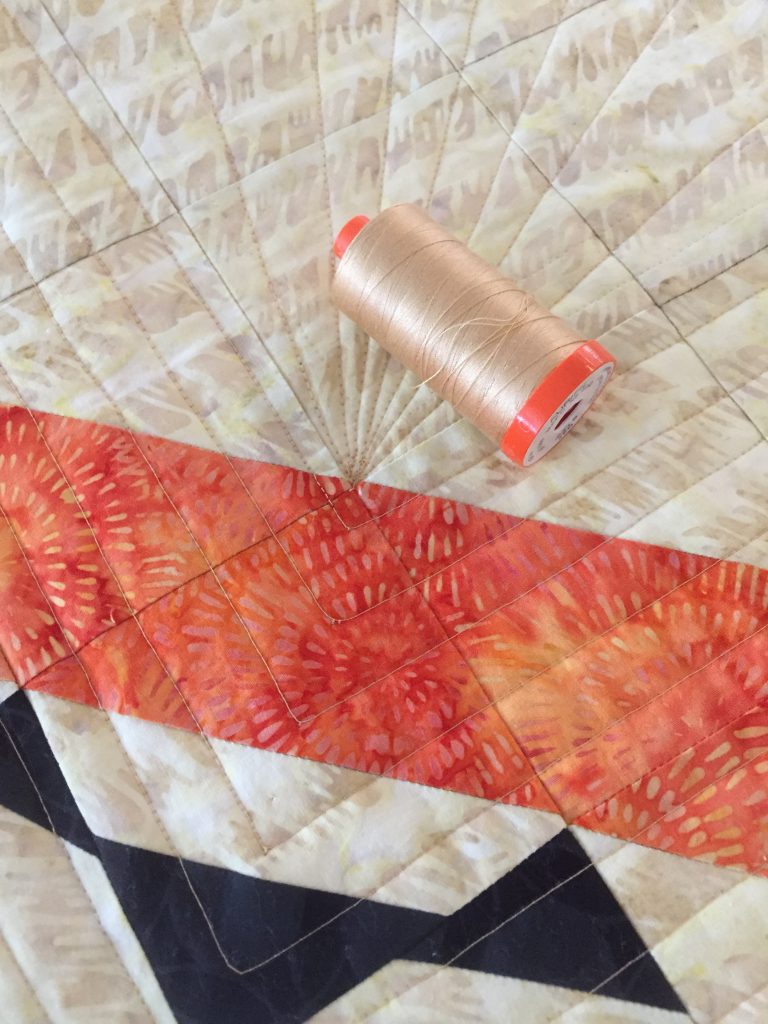 Using a buttery shade of Aurifil thread, I quilted with straight lines in each quadrant. Once I got to the  corner beyond the orange stripe, I changed direction and quilted on the diagonal, radiating out.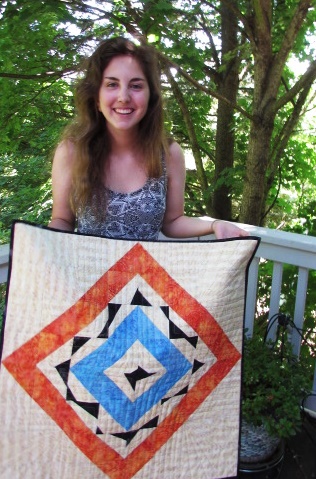 I am happy with the overall look and think the blue and orange are bright and cheery for summertime. My quilt model was in a mood.  Can you tell she is two weeks away from summer break?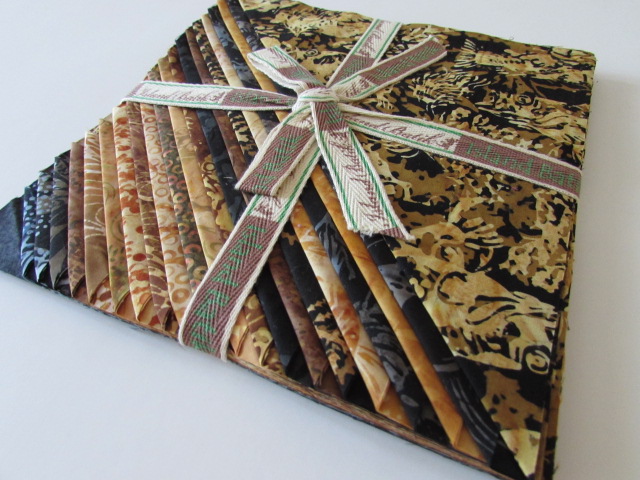 Island Batik has been incredibly generous with the ambassador program. It is time to share the wealth!  Let's have a giveaway. Just because. A batik celebration of sorts! First up for the win is this package of ten inch squares, called River's Edge.  It is a selection of earthy browns and blacks and there are two of each print for a total of 42 squares.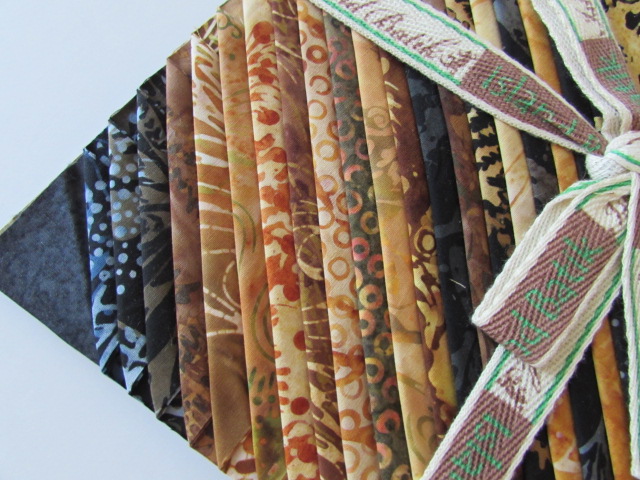 The second prize up for grabs is a charm square pack.  This is a gorgeous set of charms with a theme of dots and circles.  Blues, grays, whites, browns and some black make up the pack of 42 charms (2 of each print.)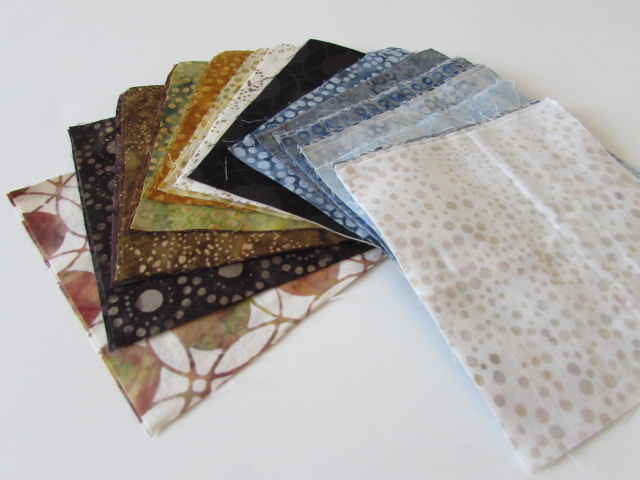 NOTE:i  Giveaway is now closed!
I would love to share these with two winners. Due to the cost of postage, this is open to US residents only. (I'm sorry!)  To enter to win, leave a comment that will make us smile. Did you do anything fun over the weekend? Share with us. If you are a follower, leave a second comment and tell me how you follow.  I will draw a winner on Thursday evening announce on Friday morning!  Also, I want to remind you I have a newsletter sign up form on the right side of the page. I will be using my newsletter to communicate information about my shop. When I have new fabric, a sale or a fun event, I will send it out in the newsletter. I hope you will sign up and join in the fun.  Happy Monday!!