Here is another project I made this week. This cute turtle was made with the free pattern, Myrtle the Purl Turtle, from Purl Soho. What a fun tutorial this is.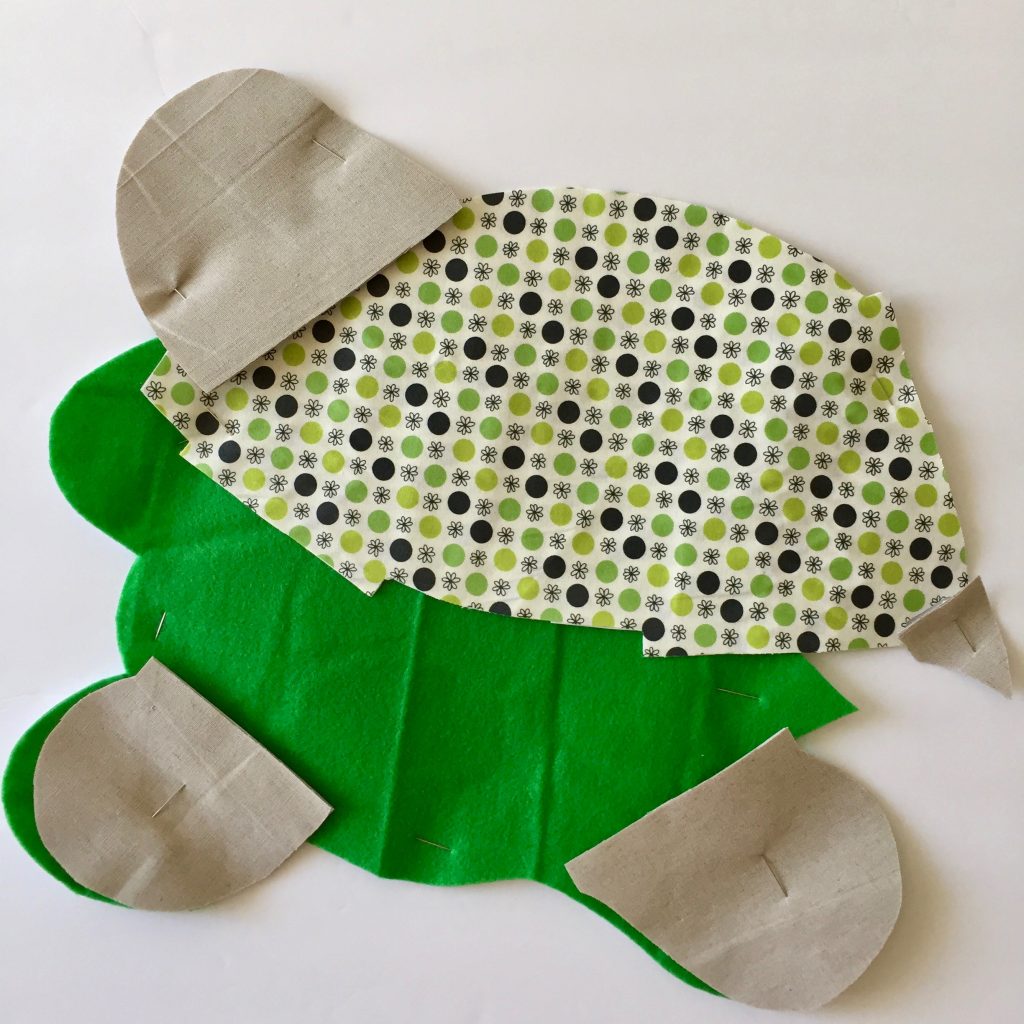 The shell is a piece from Flea Market Fancy by Denyse Schmidt. I love this fabric and have had it on the shelf for a bit now. I used a linen blend by Andover (available in my shop) for the head and the tops of the feet (or are they paws?) The linen adds a great textural component. Along those lines, the wool felt used for the belly is so soft, adding yet another texture. Two black buttons were sewn on for the eyes. The pattern doesn't include a mouth. I thought about it for a bit but didn't come up with a way to add a mouth that I liked. So, eyes only it is!!
Putting the turtle together was really simple. Stuffing the turtle was another story altogether. I couldn't get the seams at the feet and head stuffed to my liking. If I really packed in the stuffing, everything got really stiff and lost the cozy appeal I wanted. But when I loosened the stuffing these little creases developed. After playing around with it for a while, I opted for the creases and the softer stuffing.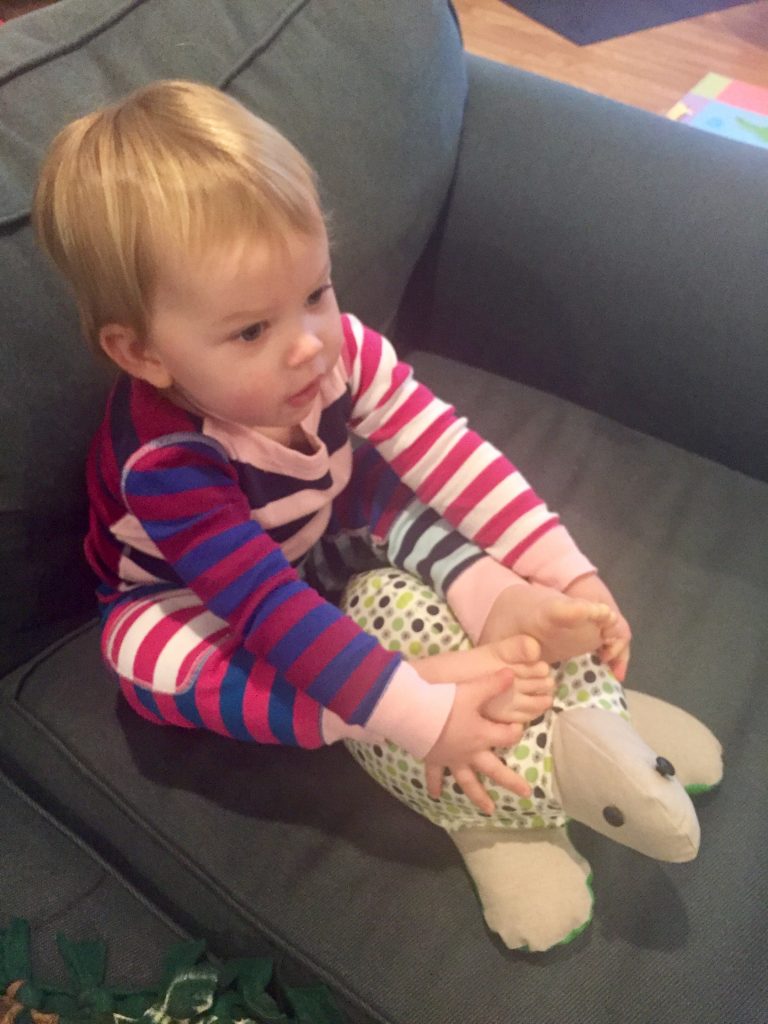 I was happy to see my grand daughter's excitement when I gave her the turtle. She patiently watched as I sewed the eyes on and then she happily took ownership! I tried to get her to name the turtle but she is too young and just didn't get it. She calls it Turtle and that is good enough for me.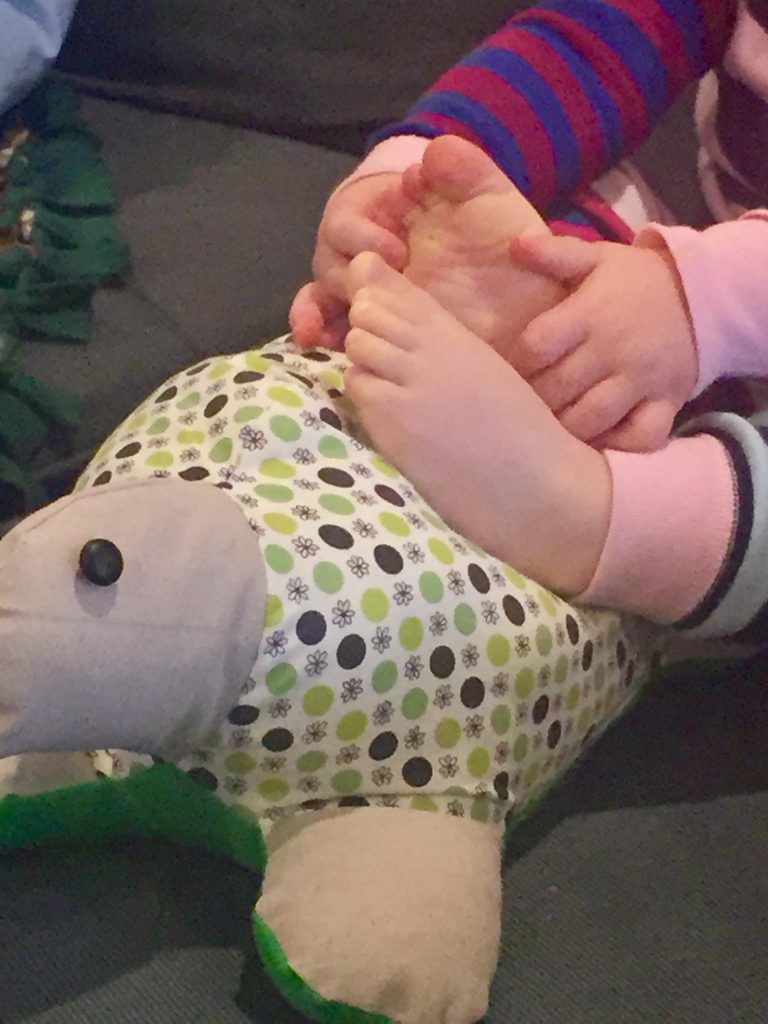 If you haven't tried making a stuffed animal, this is a fun one to start with. The joins at the neck are a little tricky but other than that, easy peasy. Thanks to Purl Soho for this fun pattern. They have several other cute stuffed animal patterns (a teddy bear, super cute bunny, penguin and a cat) on their site that I look forward to trying. If you have any stuffed animal patterns you've used, I would love to hear about it. Always looking for the next project, right??
Linking up with my favorites. Check them out at the top of the page under Link Ups.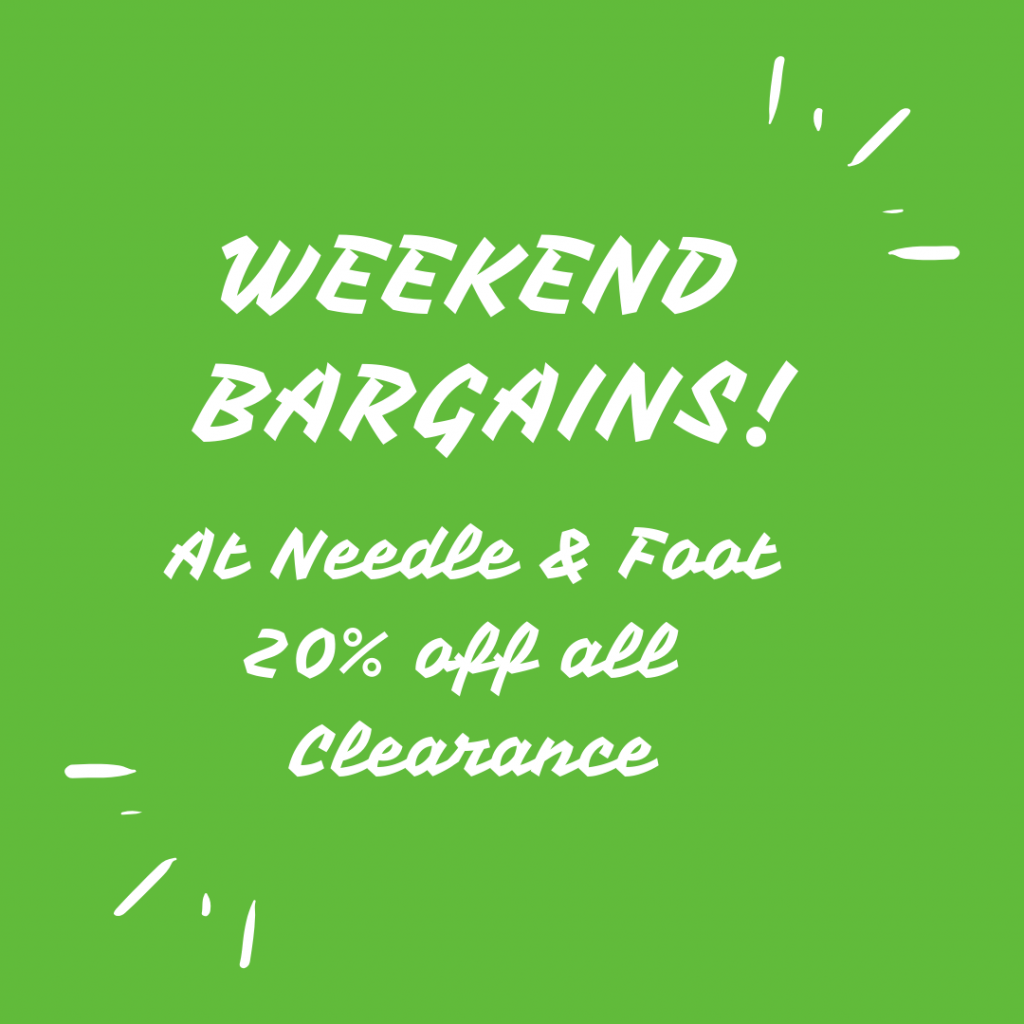 Be sure to check out my shop this weekend where you will find a 20% off sale on ALL fabrics in the Clearance & Remnant section