Just dropping in to share this cozy quilt! I finished it up last week which is fairly quick considering I started it just a couple of months ago. I posted that I was battling a ridiculously lengthy virus and, out of boredom, started stitching 3 1/2″ prints with alternate blue chambray squares. Then I got distracted with the leftover squares and made a matching baby quilt. Well, now I have a set!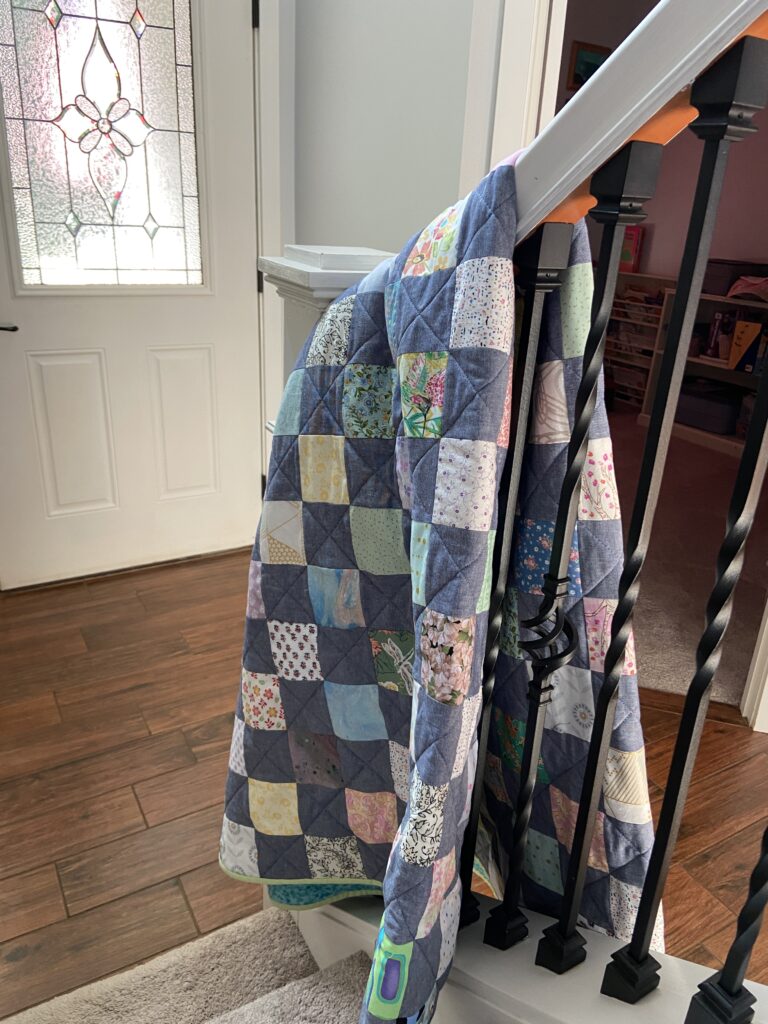 The lap size version is so soft, drapes wonderfully and makes me happy! (Really, what more does one need)?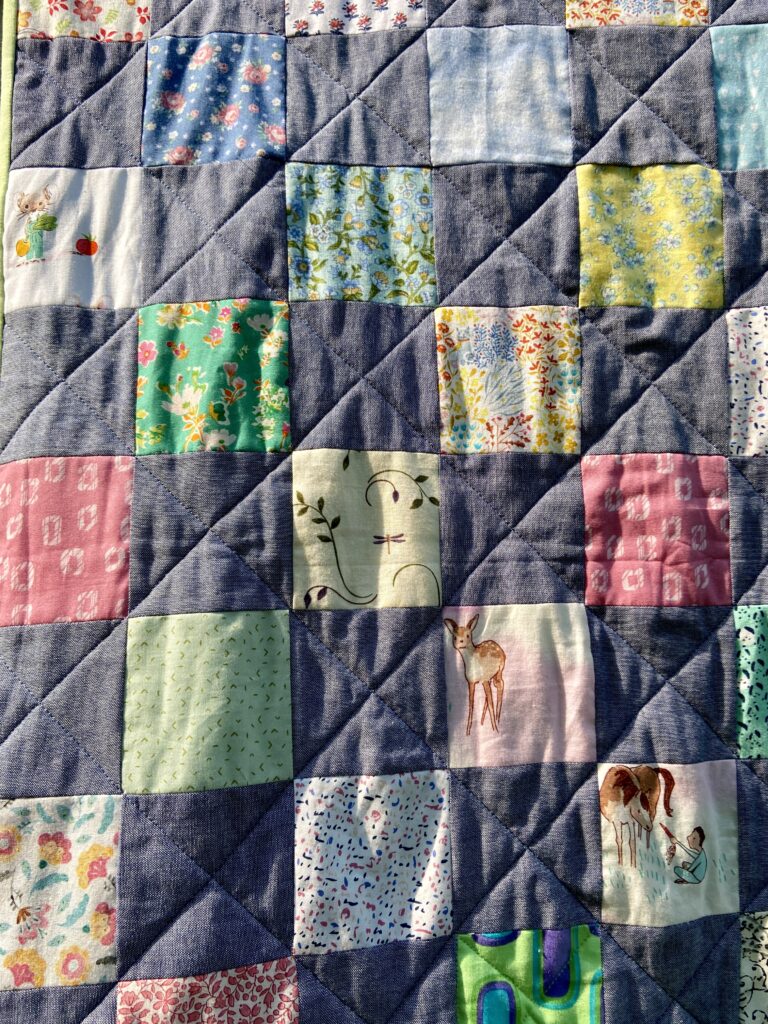 I quilted it just like the baby quilt with a straight line running through each chambray square.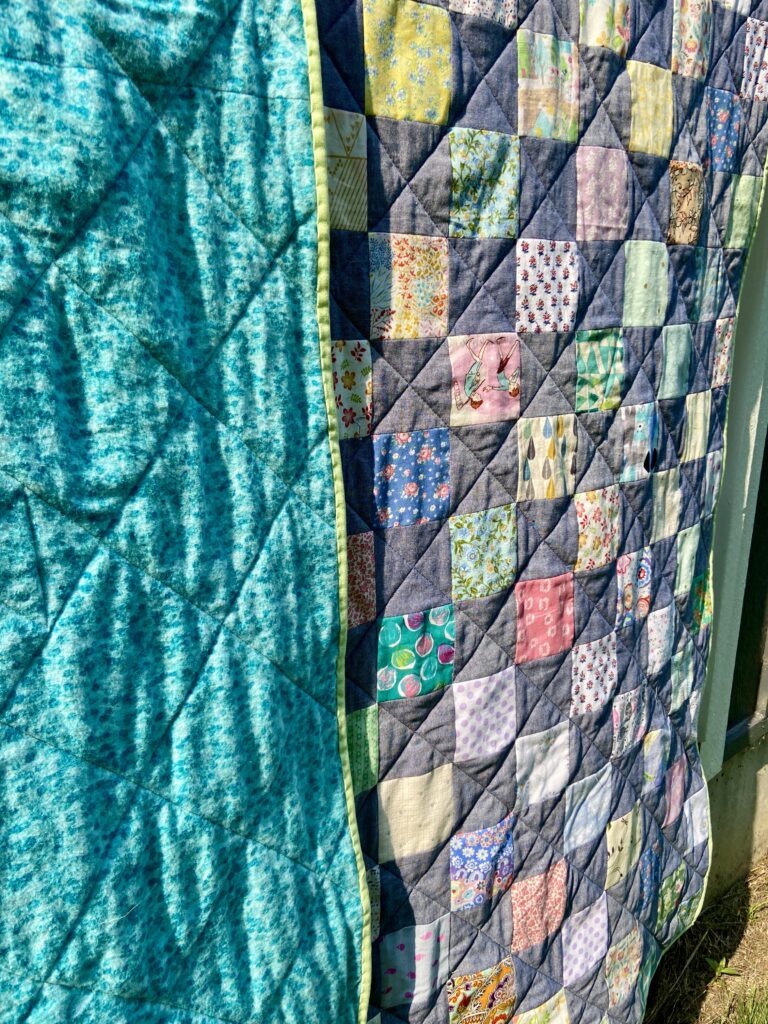 The backing is a soft flannel I found at a thrift shop a month back. I think someone may have donated it because it somehow got a few spots of what looks like rust (?) on the fabric. Since it was close enough to the edges I was able to work around them nicely. Along with the flannel backing, I also used a light weight batting. This ended up giving the quilt just the right weight and drape.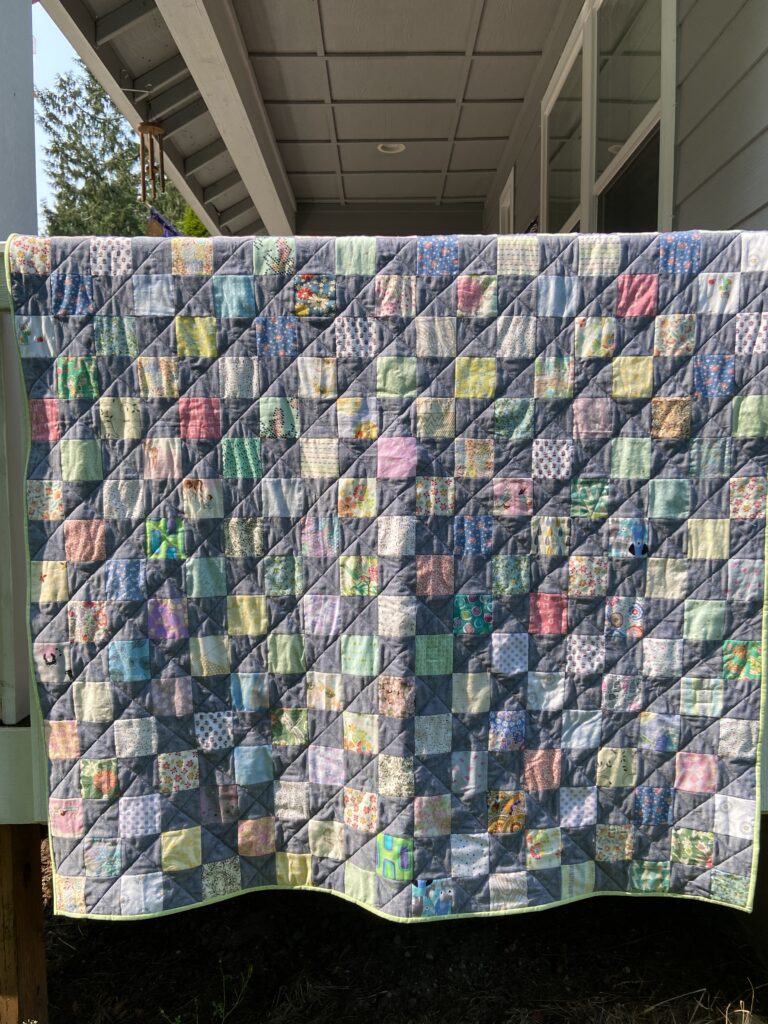 This is the sort of quilt I love when I am watching tv or reading a good book.
After taking pictures the other day, I brought the quilt upstairs to the sewing room. I got an urge to free motion quilt a few designs in some of the print squares. I had pink Glide thread in the machine so I chose a variety of the pink squares and stitched a flower on them or a little swirl. I may do a few more today. I know I won't quilt all of the print squares but it was satisfying to do a few here and there. It looks cute. Sorry, no pictures available. Maybe at some point?? This doesn't change the overall look of the quilt anyway. It was just something I did for fun.
That is it for today. It is going to be a gorgeous day out. How about you? Are you enjoying some pretty spring weather?
Linking up with Alycia at Finished (or Not) Friday and Brag About Your Beauties.