As an ambassador for Island Batik, I have a schedule of challenges issued each month to create with their gorgeous fabrics. The theme for the month of March was March Mini Madness and the quilt was to be constructed with paper pieced blocks.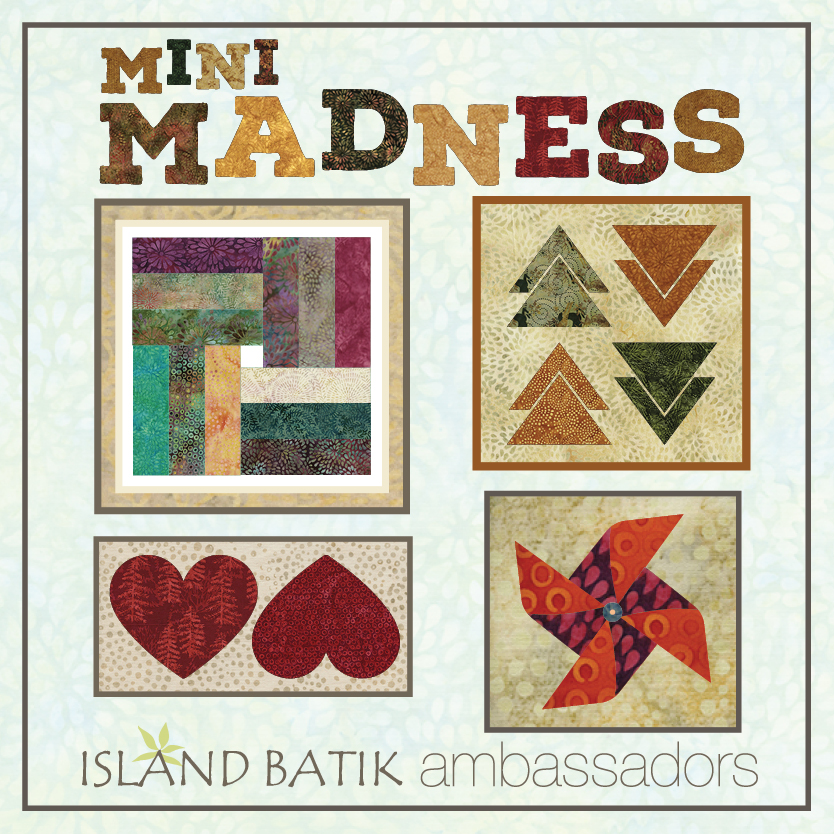 :ast week  I shared the beginnings of the mini I was working on with Island Batik fabric. Using a paper pieced star pattern (free download from Craftsy) I made four blocks. Each one became a bit easier than the last which was nice. I feel like I made progress and have a better feel for paper piecing now. (These blocks were very simple which was helpful). I like the various themes designated by the coordinator at Island Batik as it forces me out of my comfort zone a bit. Isn't it nice to have the oppportunity to learn something  new?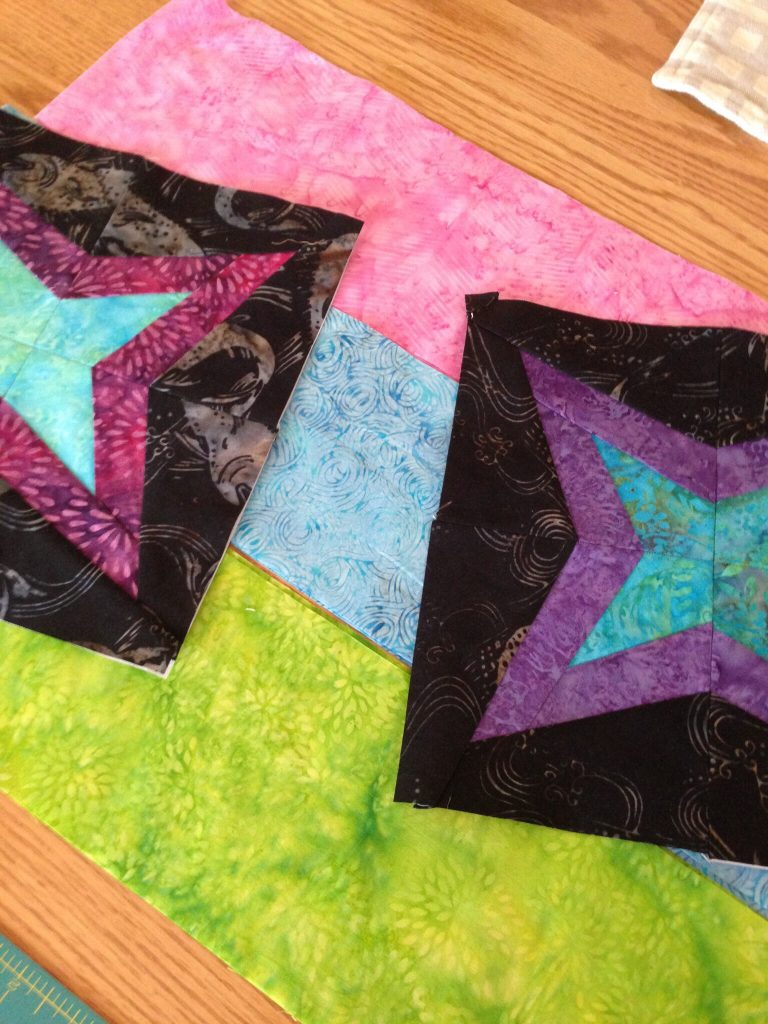 The overall look of this little quilt is bright and cheerful. I love the purples and blues against the black batik. Bright green strips were used for the sashing.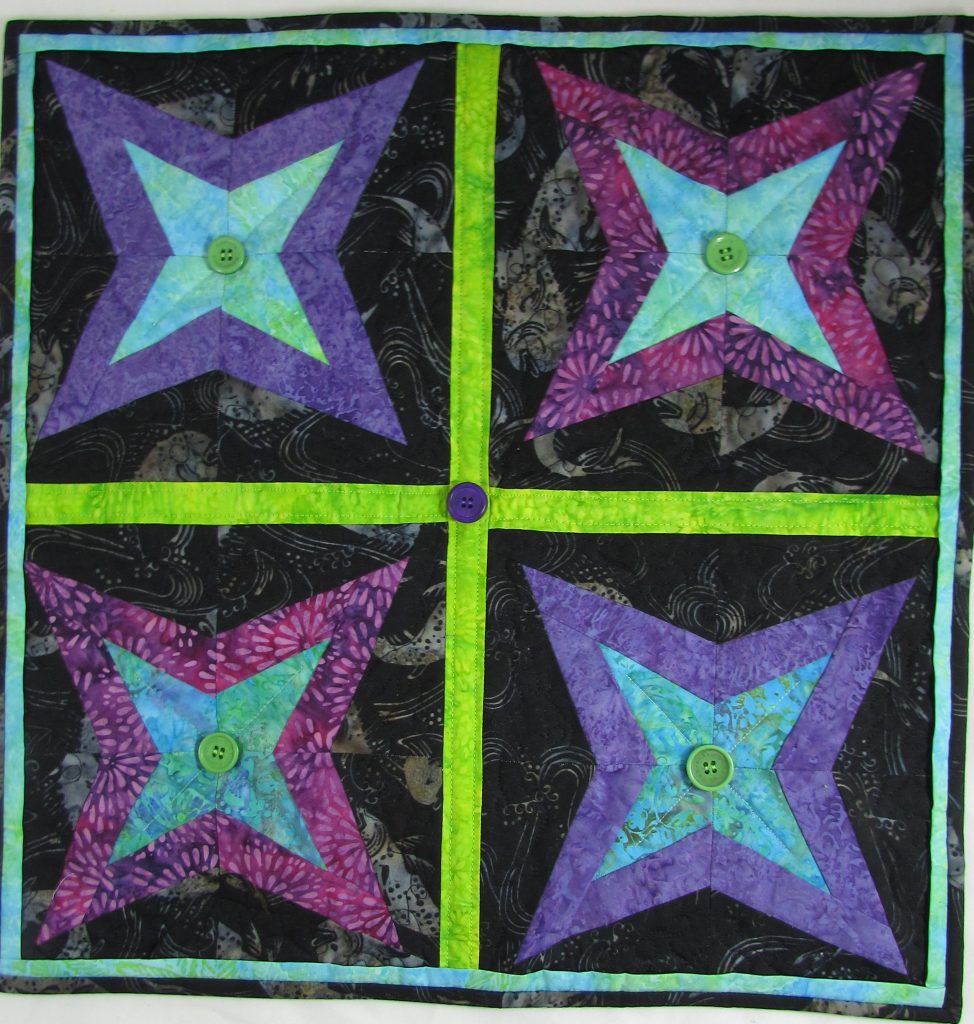 After the top was assembled I quilted it by first adding some straight lines to the greeen sashing, using a bright green Mettler thread. Following that I free motion quilted small loops over the black background as well as an X through each star. With a dark batik, the quilting is not the star of the show. It is very hard to see.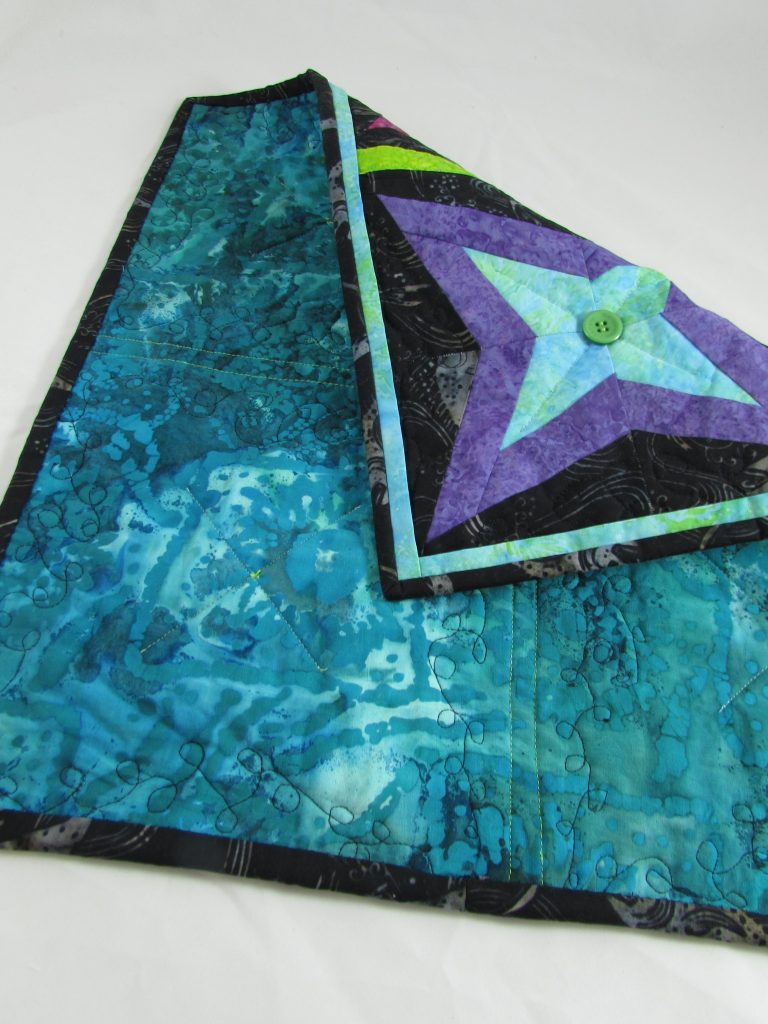 I decided it needed a bit more detail to finish it off. First I decided to add buttons. I think it was about two weeks ago that I read a post written by Janine, over at Quilts from the Little House, where she used buttons to embellish a project of hers. I have a jar of buttons and thought it would be fun to take that bit of inspiration and apply it to this mini. Don't they look cute? Makes it sort of whimsical.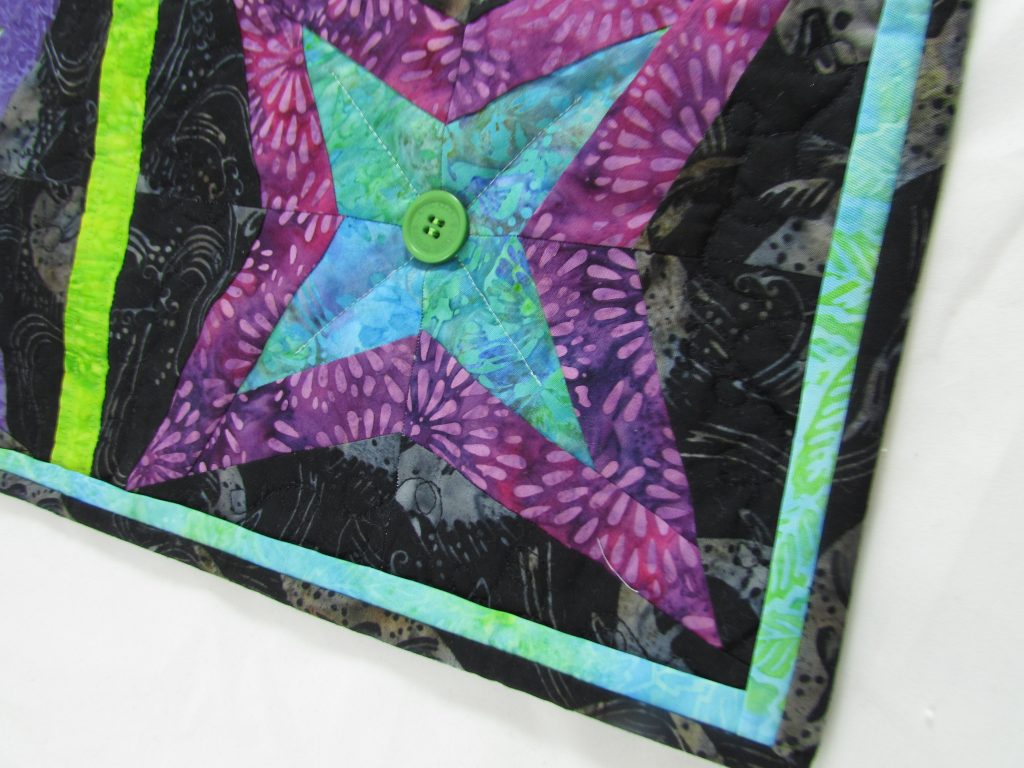 After the buttons, I still wanted more detail. I decided to add a flange to the outer edge before I attached the binding. Doesn't this make a nice polished finish? I am very happy with this. Hopefully I will put a hanging sleeve on it soon and it will join the other minis on the wall in my sewing room. Just in time for spring!
Linking to all the usuals – find the links at the top of the page, under Link Ups!