If you are around my age, you might remember Betsy McCall. This cute paper doll was printed in McCall's Magazine beginning in the early 1950's. I am unsure how long the doll was included in the magazine but I did read that Barbie took over in popularity pushing poor Betsy aside. I remember cutting out the dolls and her clothes though. As kids, my sisters and I also enjoyed these booklets made of heavier paper with dolls and their clothing printed in them. I think the printings were perforated so it was easier to 'cut' them out.
Fast forward to 2022 and a new way of playing with dolls!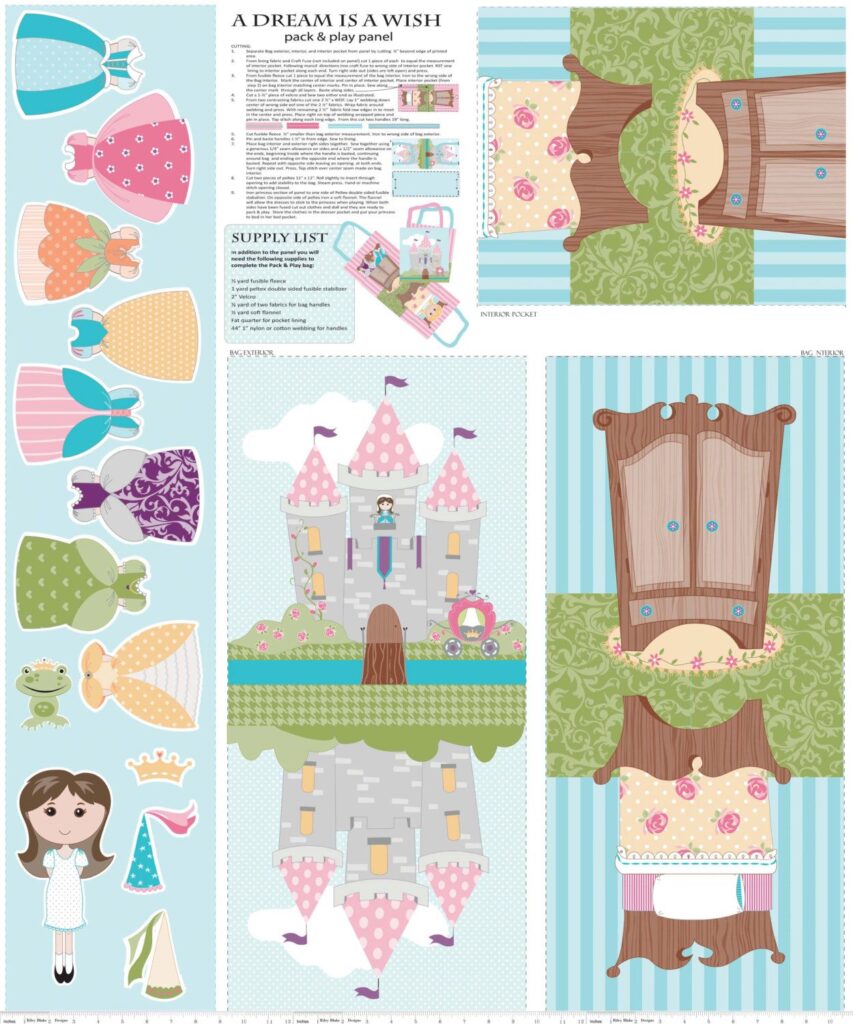 I have had three of these panels in my stash for a short while. I saw them on a destash sale and snapped them up ($3.00 each including shipping)! I thought it would be fun for my grand daughters to play with plus having another panel for a future gift wouldn't hurt.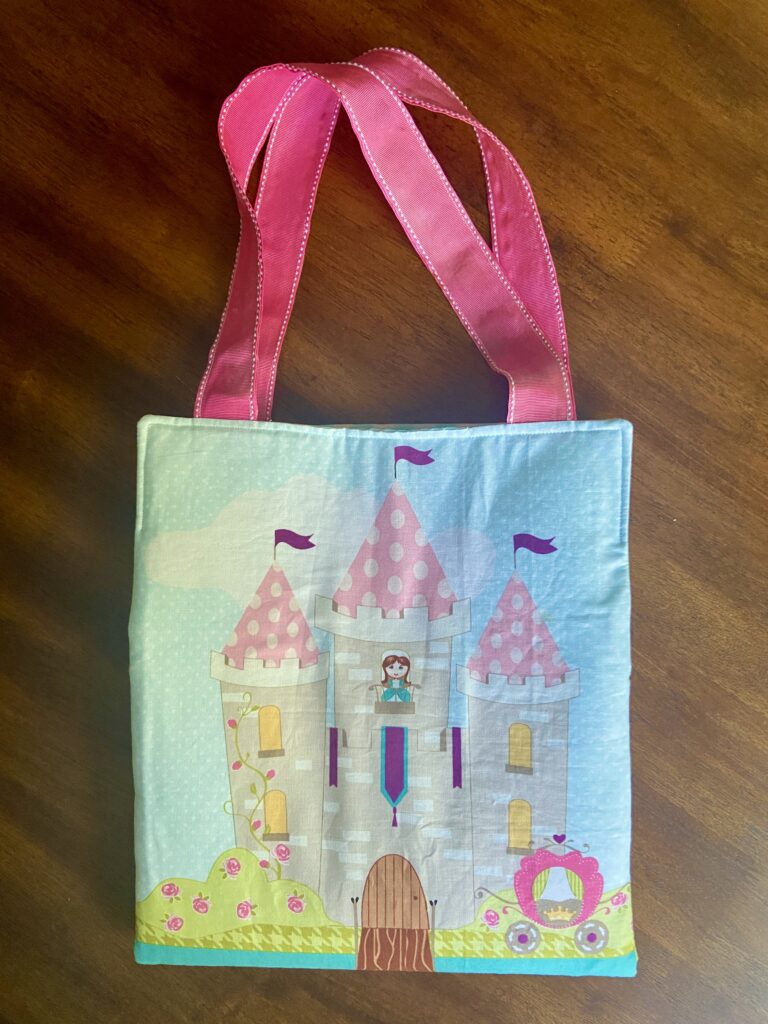 This week I put this together. It didn't exactly go together according to the instructions by Riley Blake. Creating the outer pouch and handles was very simple. It is filled with a stiff, fusible fleece to give it some body.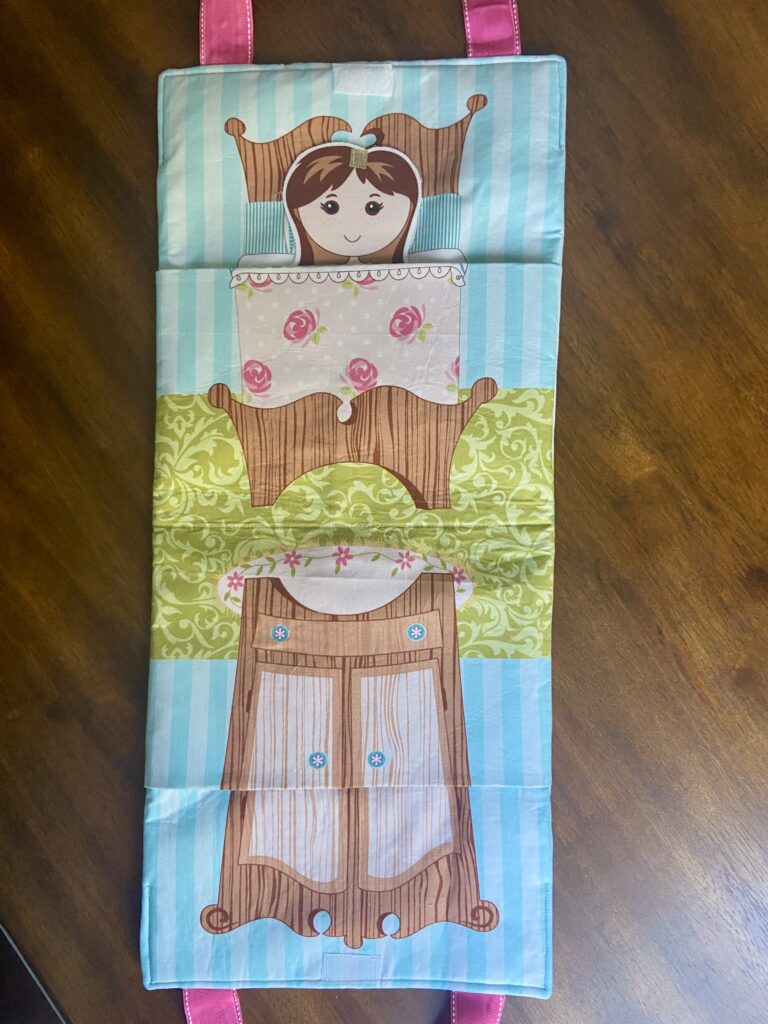 When the pouch is opened, you see a bed for the princess and on the other side is her closet – much needed for her beautiful dresses.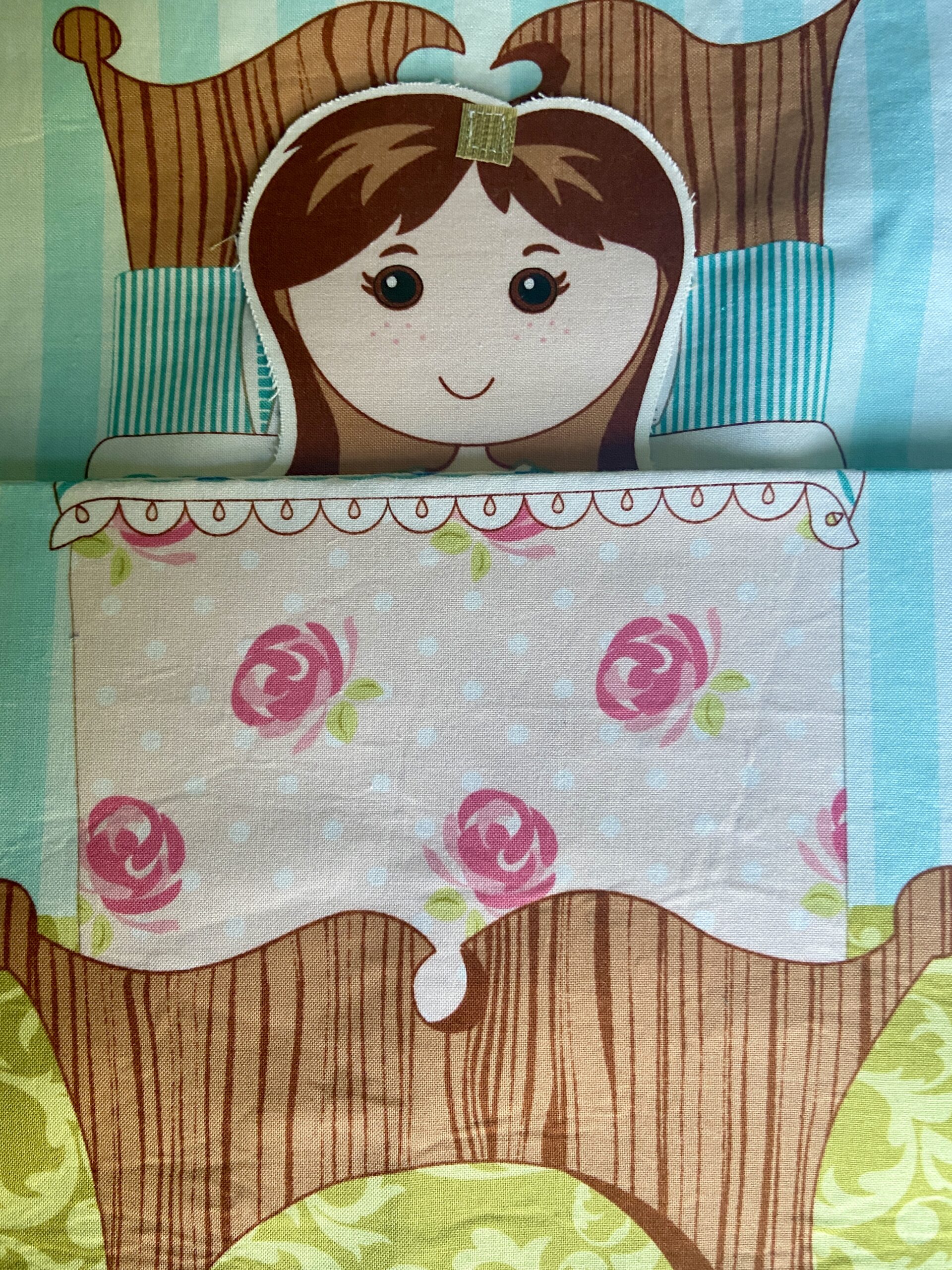 There are quite a few dresses for this girl to choose from!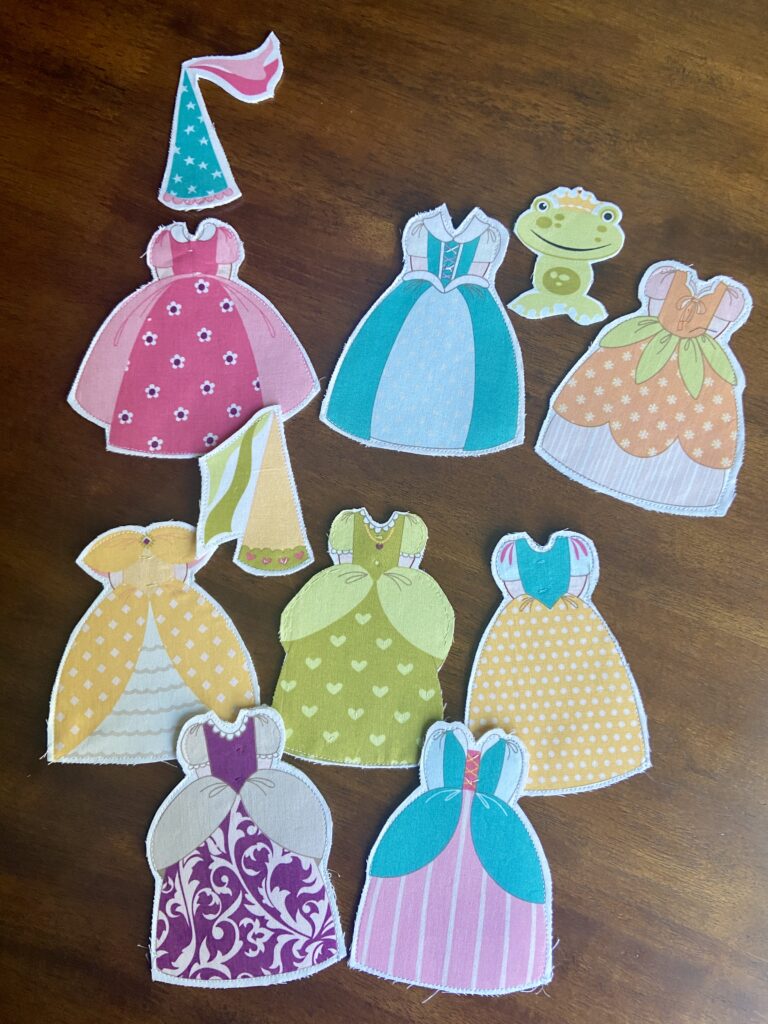 This is where Riley Blake's instructions failed me (and other makers according to a quick internet search). The company then tells us to cut out the doll and her dresses. We are told to fuse flannel to the back of the dresses so they will stick to the doll. Ummm, nope – that was a fail. The dresses didn't stick even a tiny bit. Just kept sliding off the princess in the most embarrassing way. I felt so sorry for the girl. Also, for some reason the flannel doesn't adhere terribly well to the doll and clothes so I did a quick stitch around the perimeter to make sure they didn't come apart. I think the flannel is helpful in adding substance to the clothes so stitching it is better than just skipping that step.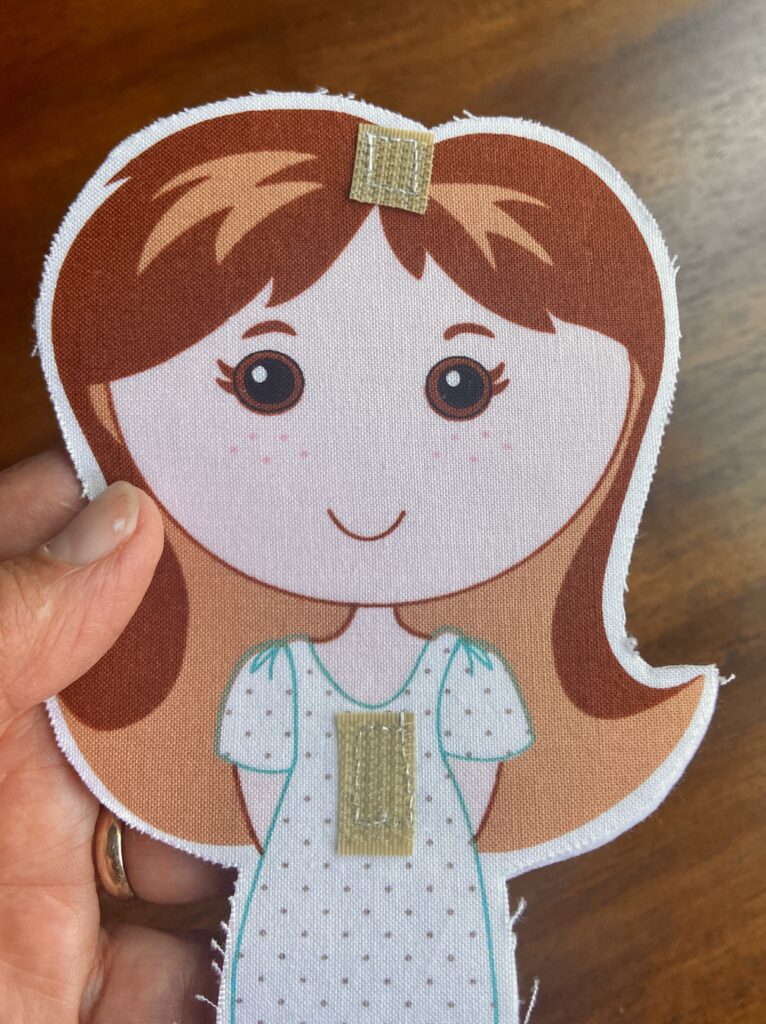 To fix this, our princess had to undergo a bit of surgery where I stitched a small bit of velcro to her chest and head. It didn't seem terribly painful and she recovered quickly. Then I stitched matching bits of velcro to the backside of each dress and hat. Now she won't endure the shame of running around in her nightgown and my grand daughters won't be upset when they cannot keep her clothes on.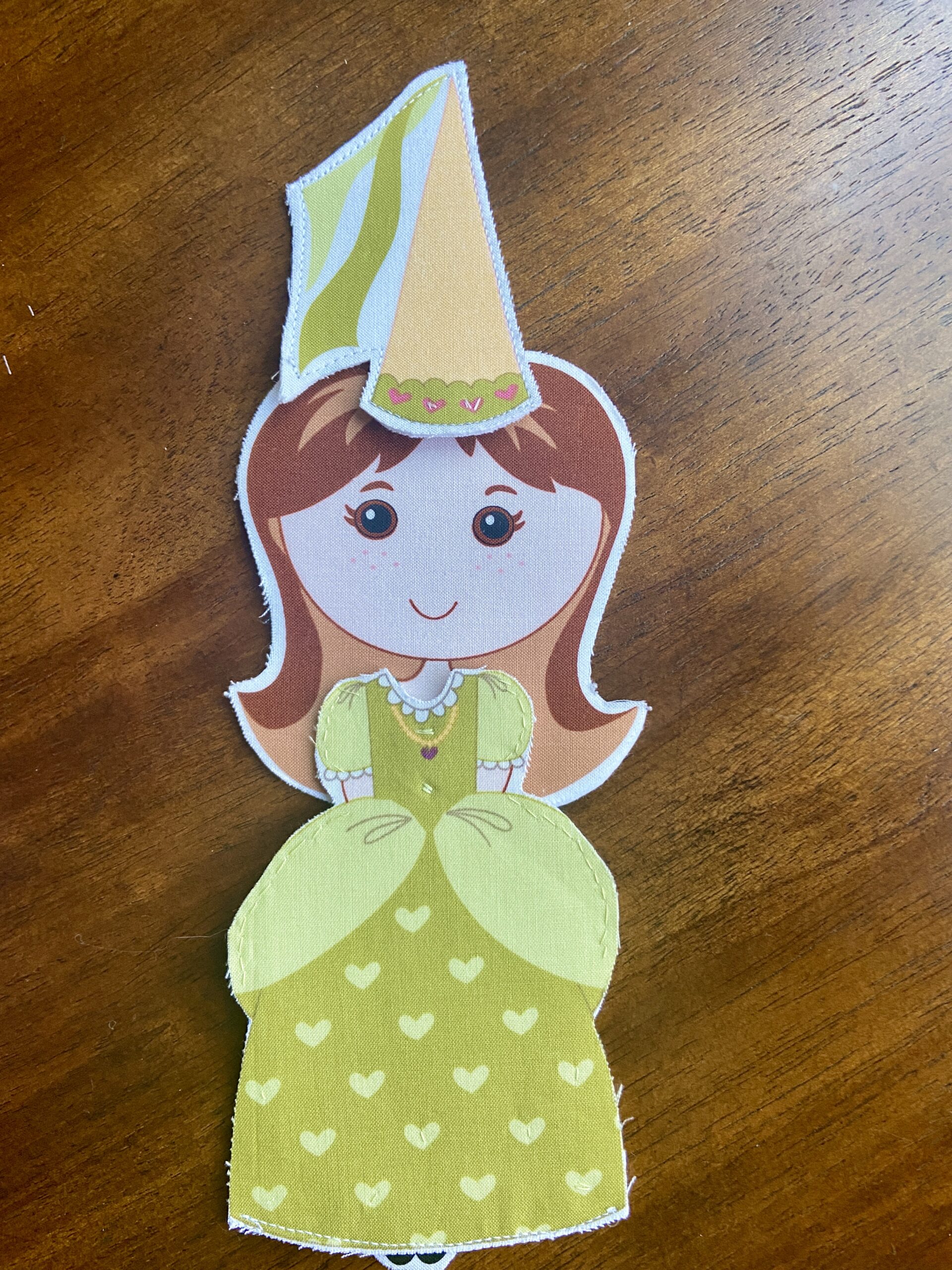 My younger grand daughter is coming tomorrow for a sleepover. Her big sister has a field trip to the pumpkin patch and her dad is volunteering with that. I am curious to see how A likes this new toy. I could see this being great for a distraction on a car ride or maybe in a restaurant while waiting for dinner. But mostly I plan to play with her and see where her imagination takes this princess.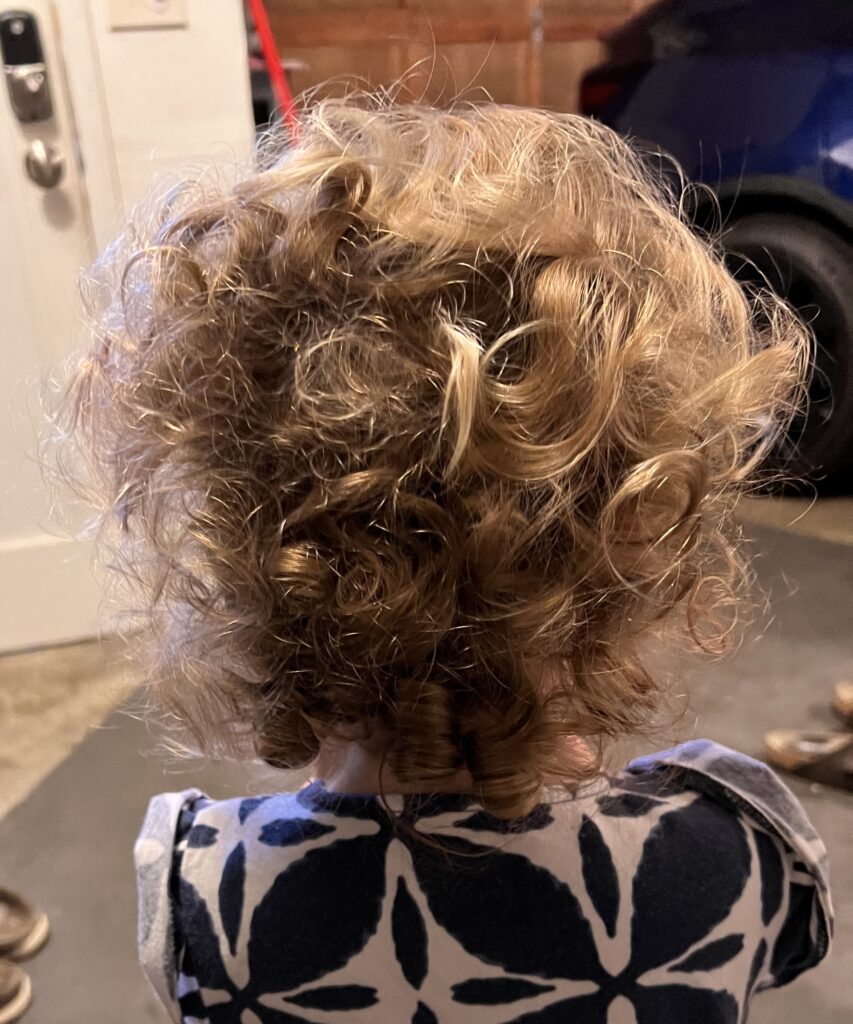 So excited to see the kids this weekend! I hope life is treating you well – What are you up to? Home enjoying the beginning of fall weather? Doing something creative in the sewing room? Tell me!
Linking to my favorites – check them out at the top of the page, under Link Ups.