It is all about Christmas prep this week. I feel like an elf in Santa's workshop except rather than making toys, I have been creating items for my shop. This is the biggest shopping time of the year and I try to take full advantage of it with regard to my Etsy shop.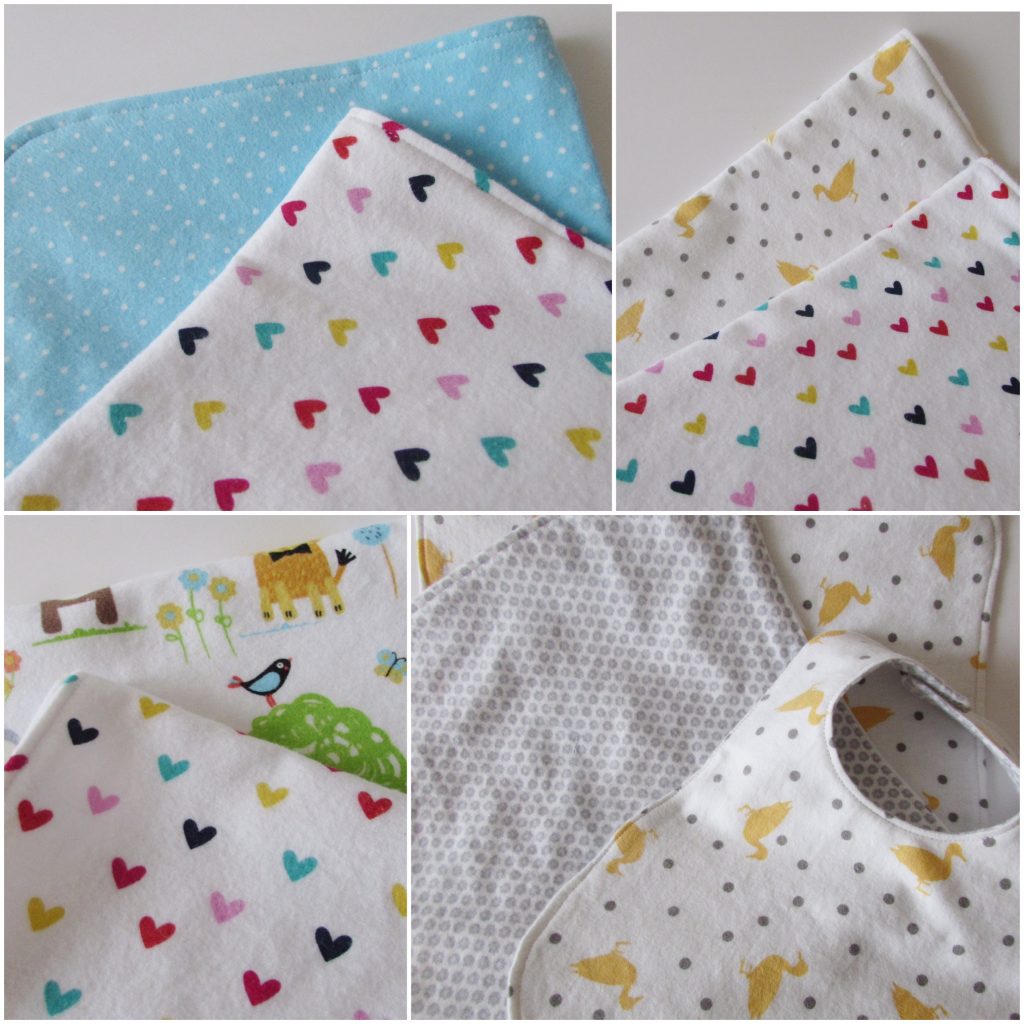 A friend asked me to make a set of burp cloths to gift to a friend at her work. It gave me a push to add some new baby items to my shop. Sewing with these soft flannels is a blast. Putting on a little music and creating little cuties for babies makes for a lovely afternoon. If I had to pick a favorite, it might just be the duck and dots print. I love yellow and gray together.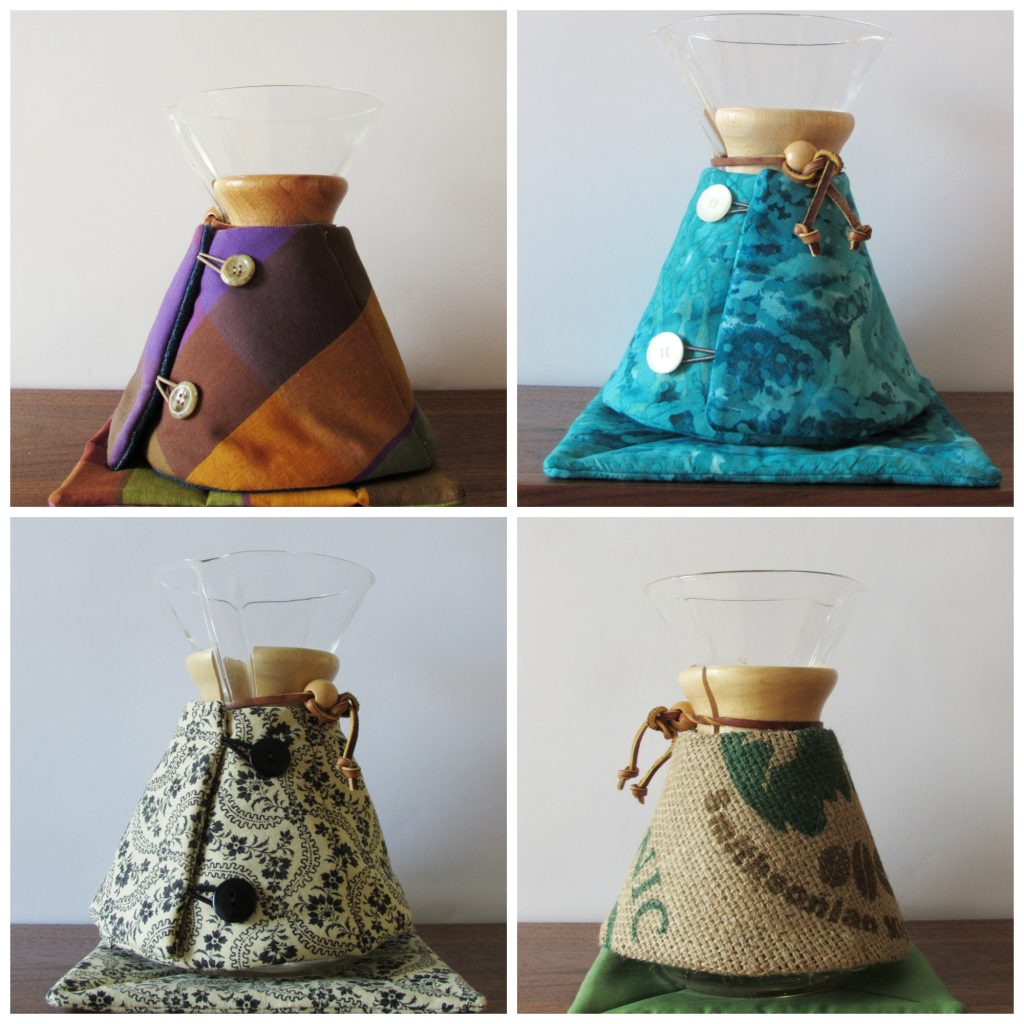 Here are a few of the Chemex Cozies I have recently listed. It is a challenge to be sure that I have lots of colors and choices available. The upcycled burlap pieces sell very quickly but they are a beast to create. There is always so much mess from cutting and stitching burlap; it just flies around the sewing room and fills my sewing machine with debris. As for colors, it feels like deep colors and basic patterns sell best. Also batiks – those are usually snapped up quite often.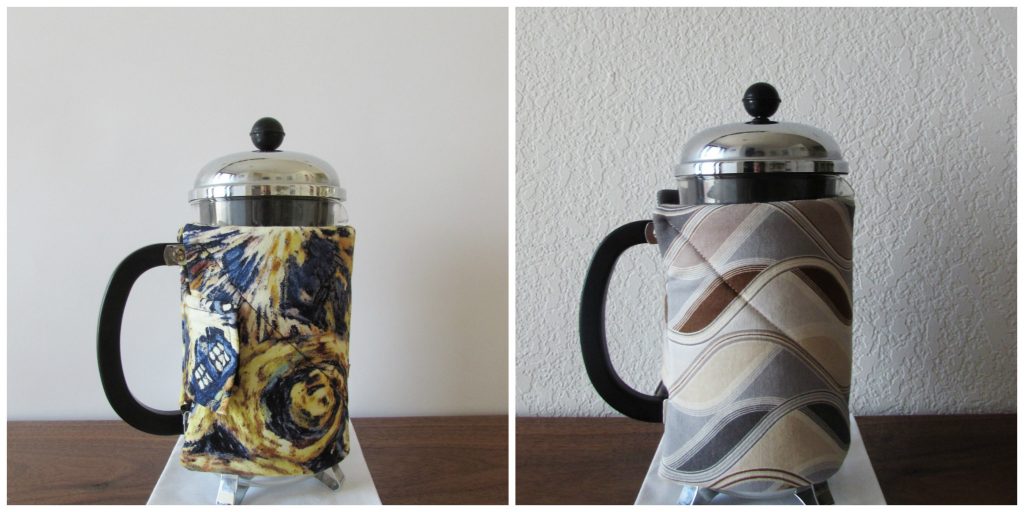 French press cozies are another strong seller in my shop. (Remember I wrote up a tutorial if you would like to make some for Christmas gifts – they are a fast project for the coffee lover in your family.)
I am also working on a baby quilt — I cut into a bundle of Maureen Cracknell's Fleet & Flourish line. It is going to be adorable. I think I may soon share this as a finish. We will see. Our house has been passing this winter germ fest to anyone who enters. Julia had it and then I caught it and it turned into pneumonia. Now Ray has it. Ick. Don't come near Grass Valley or we might infect you! Hoping you all are staying healthy this season and enjoying whatever time you can find in your sewing room!
Remember, I am hosting a giveaway where one lucky person will win a copy of the 2017 Quilter's Planner. Be sure you have entered as this is one very cool prize! The giveaway will remain open through Wednesday Evening (tomorrow). Good luck! I will post the winner on Thursday morning.