OK – this is such a sweet little finish! Remember I mentioned Julia is learning to embroider and to knit? She stitched the word thankful for me on a simple square of quilting cotton. (She was looking for something to do and I asked her to stitch one word I could display during the fall season.)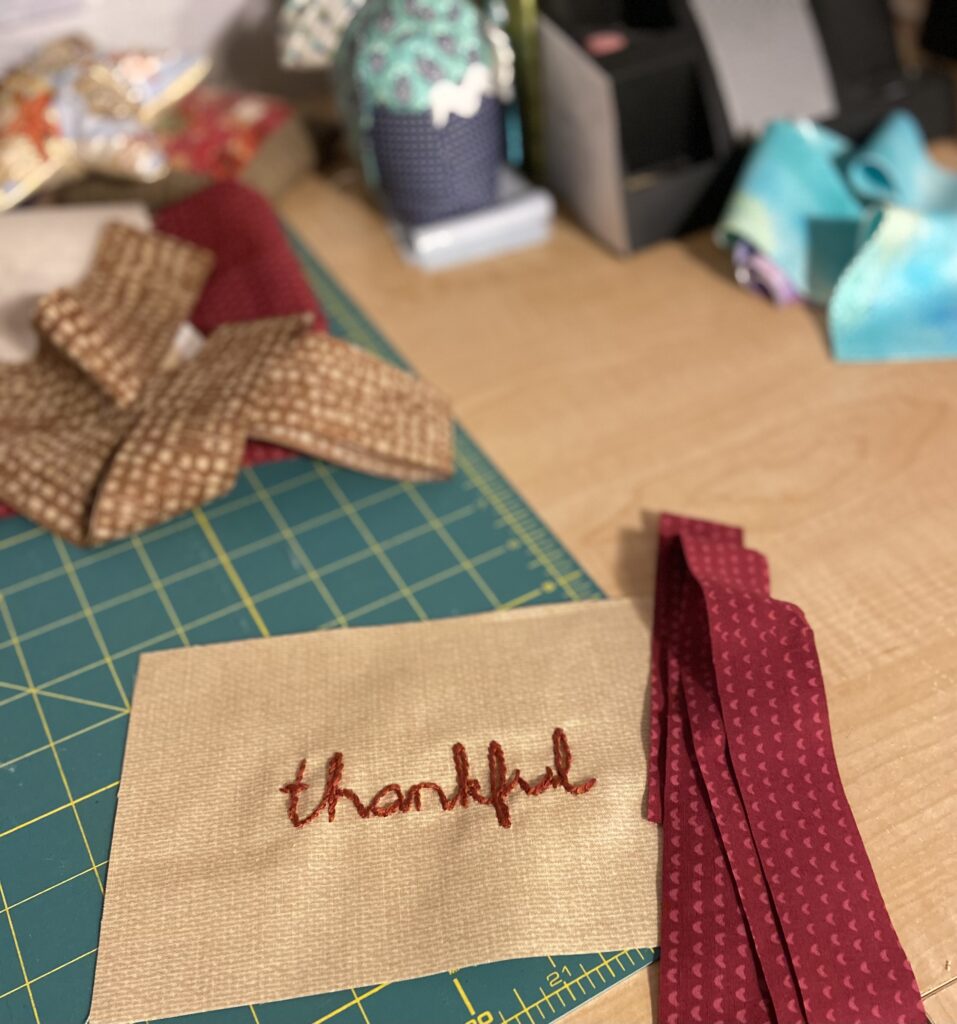 I knew I would make something very understated with this. Using a deep red scrap, I sewed on the first border. It finished at 3/4″ wide. Then I took an earthy brown scrap and attached a second border which finished at 1 1/4″ wide.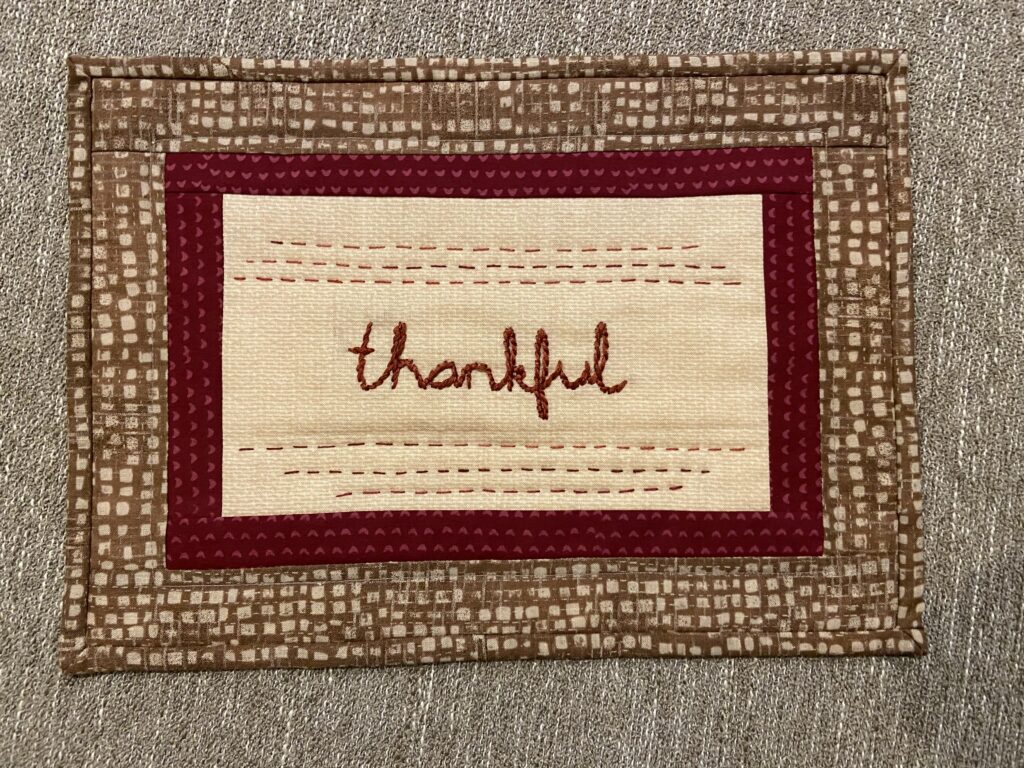 The quilting is simple and quite minimal. I did a few rows of big-stitch hand quilting above and below the word. You can still see the (crooked) line I had marked with the Hera marker right below the word. That has since melted away (I love using a Hera marker!) I think this is really all it needed. I did machine stitch a tiny border just outside of the red fabric as well. The binding is the same fabric as the outer border which less distracting, keeping the focus to the center.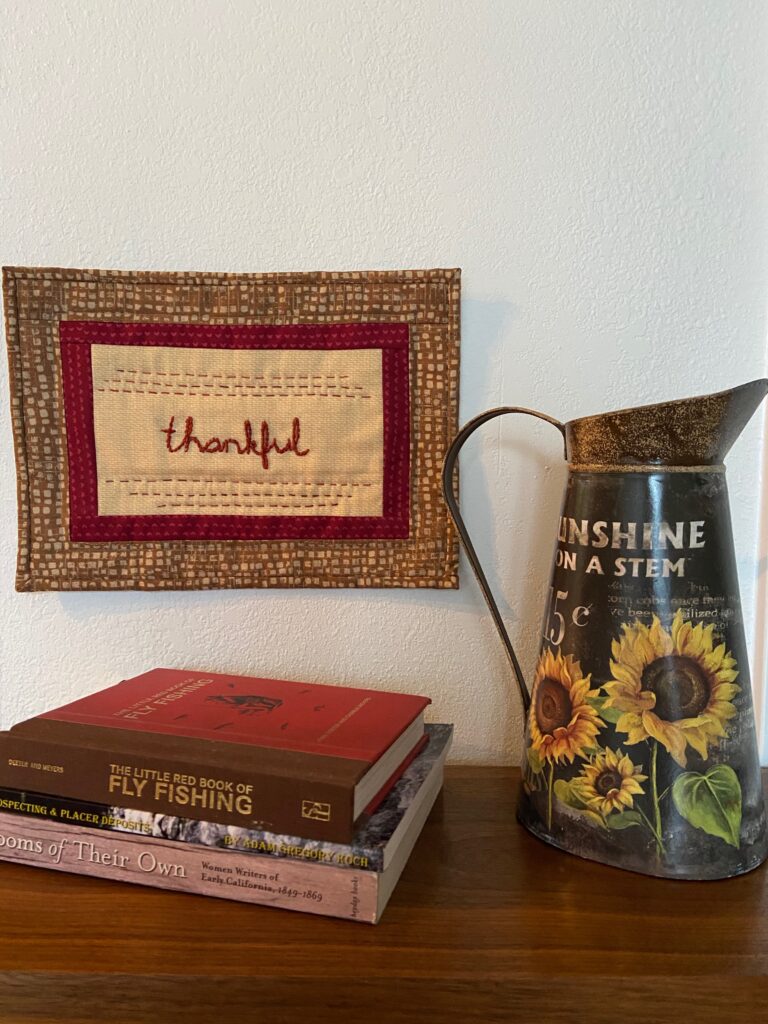 Measuring only 8″ x 11″, it is easy to tuck into any spot. I originally planned to hang it during Thanksgiving but truly, it is something that should always be displayed. It will most likely be kept on display as a little reminder throughout the year.
Linking to Brag About Your Beauties, Whoop Whoop, and Finished or Not Friday.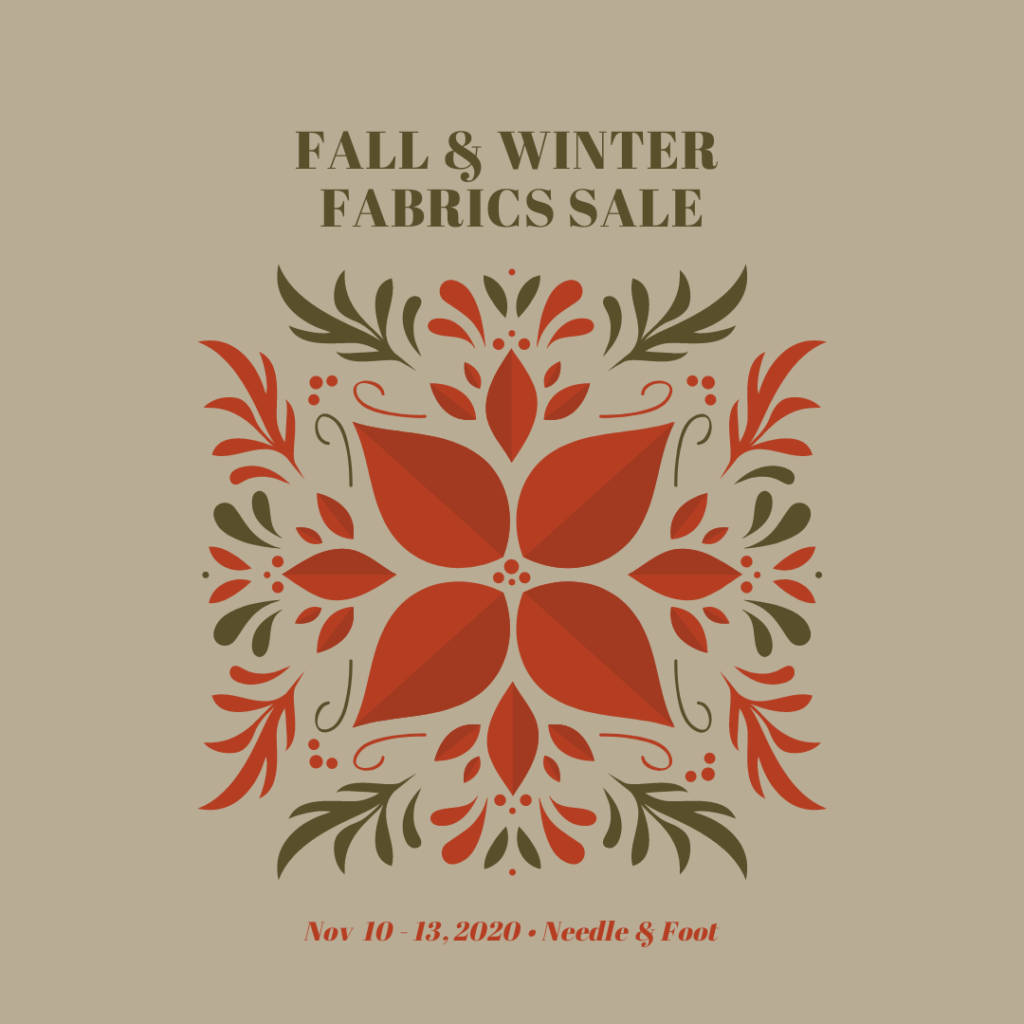 Reminder – today is the last day of the 20% off sale on all Autumn and Holiday fabrics!