Hello all. Today is the day! Time for all of the participants in the Positivity QAL to link up their finished quilts. This has been such an exciting time for Mercy Hospital. We are truly grateful to Preeti for creating the great pattern and hosting this QAL. So far I have received nine quilts and more are on the way!!
Everyone who submits a finished quilt is entered to win one of three prizes donated by Art Gallery Fabric. AGF is my favorite brand of fabric – both for their designs and the quality of the fabric they produce. Also, they are incredibly generous and have supported several events for me! Thank you Art Gallery Fabric!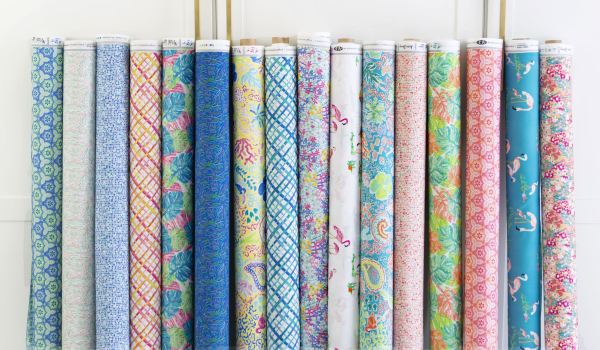 Above is a picture of the West Palm collection designed by Katie Skoog. I have a 16 piece fat quarter bundle to give away!!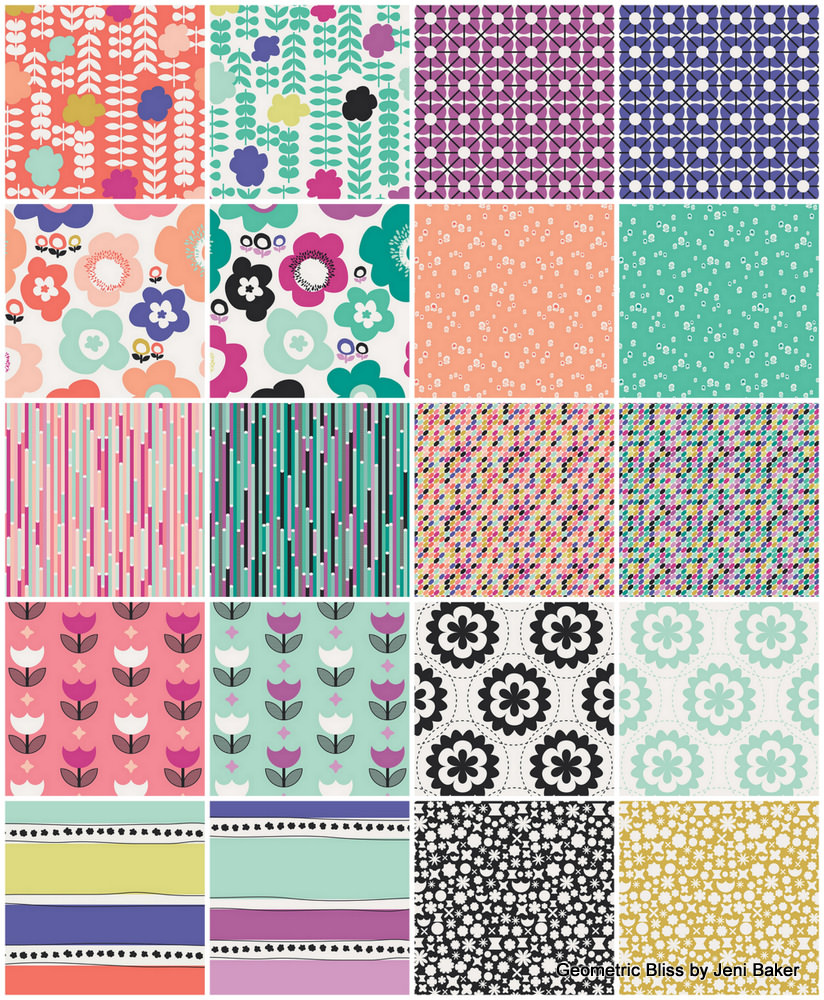 This bundle is from a few years back. Designed by Jeni Baker of In Color Order, it is called Geometric Bliss. I have an 11 piece bundle of 1/2 yard cuts!!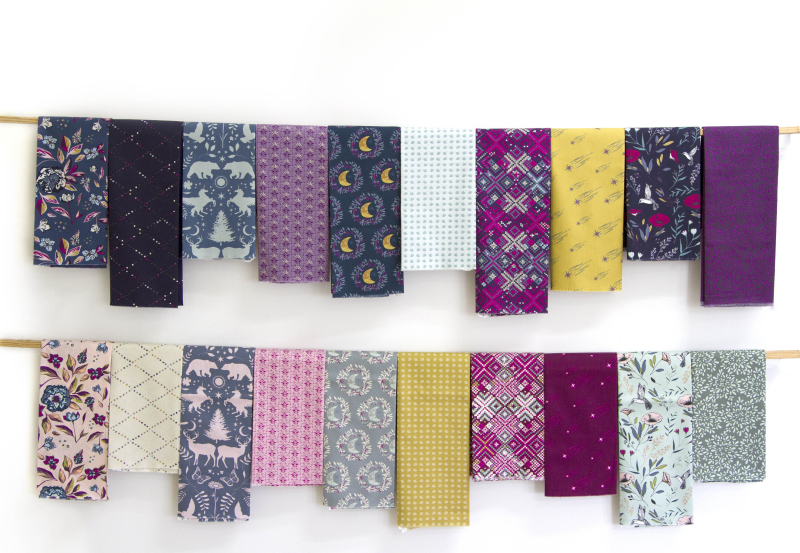 Finally, this bundle, Mystical Lands, was designed by Maureen Cracknell. It is a lovely bundle and I have a 20 piece fat quarter collection to give away! How great is that?!
Since I didn't finish my Positivity Quilt (yet!), I will share a few of the quilts I received this week!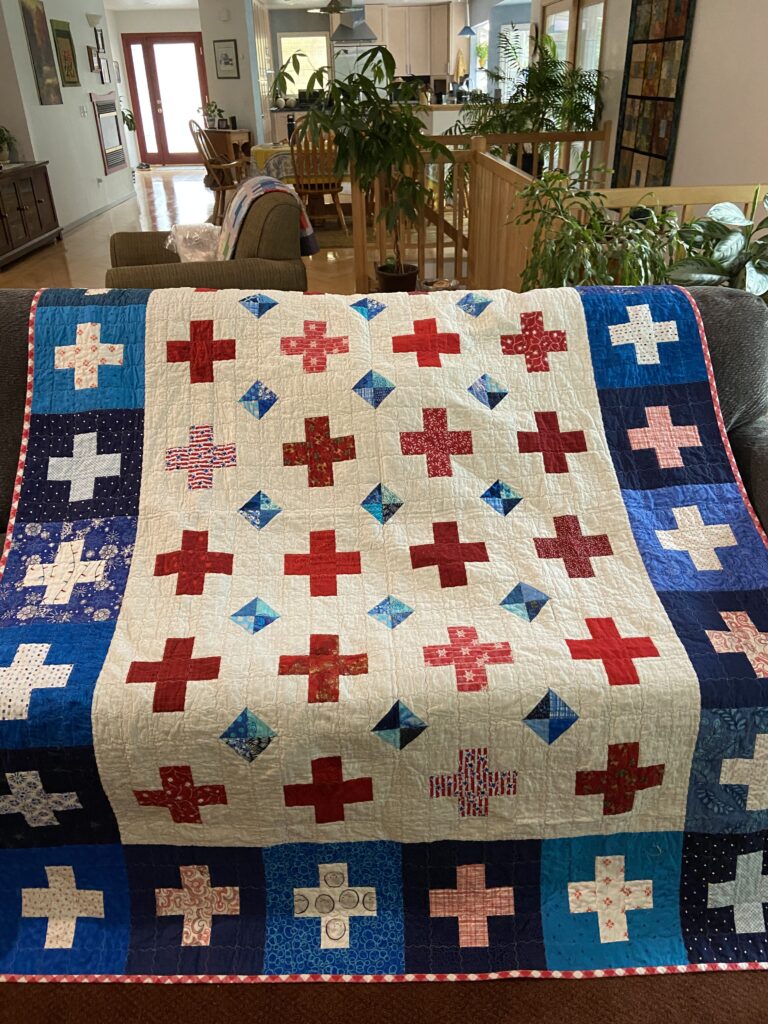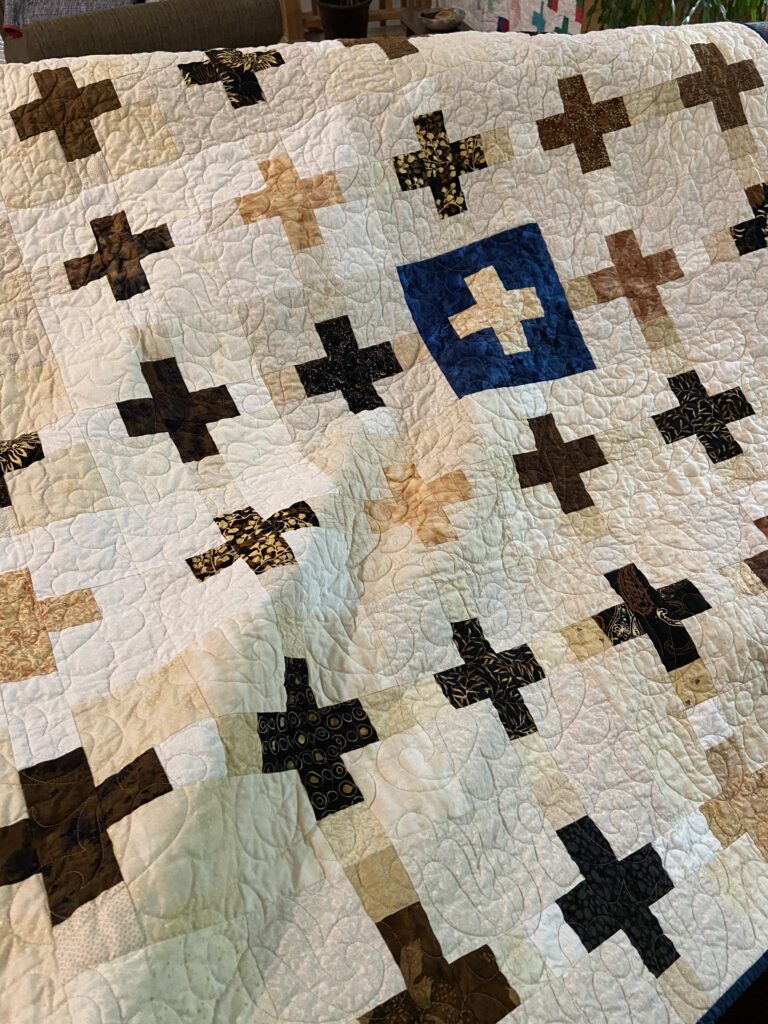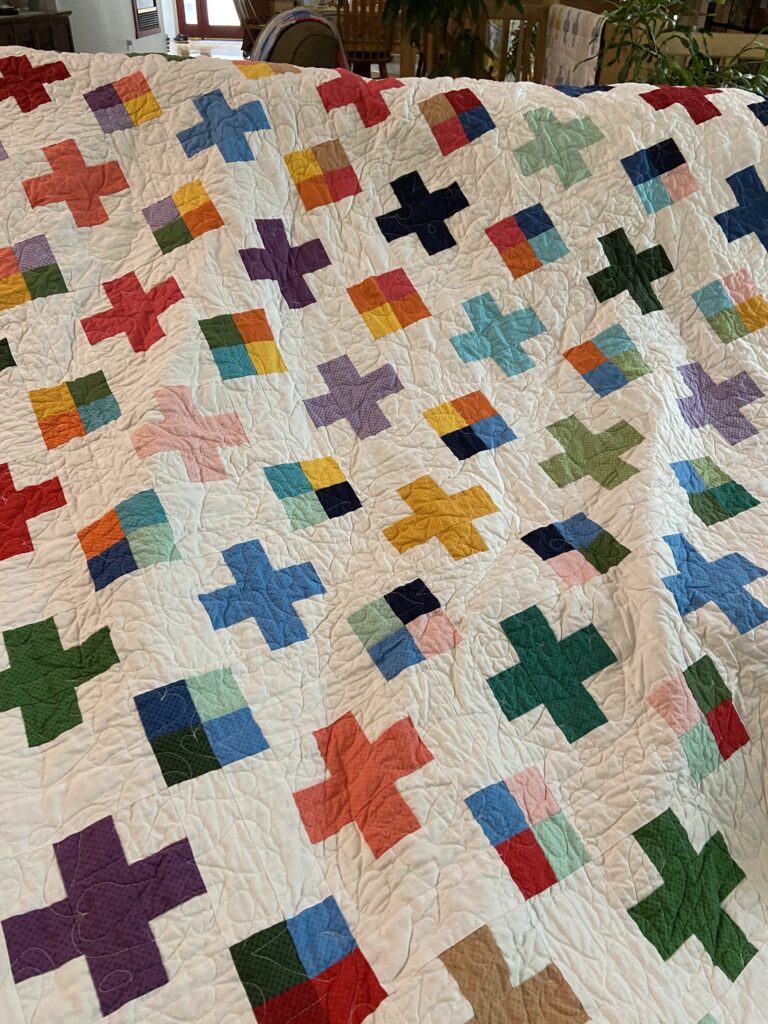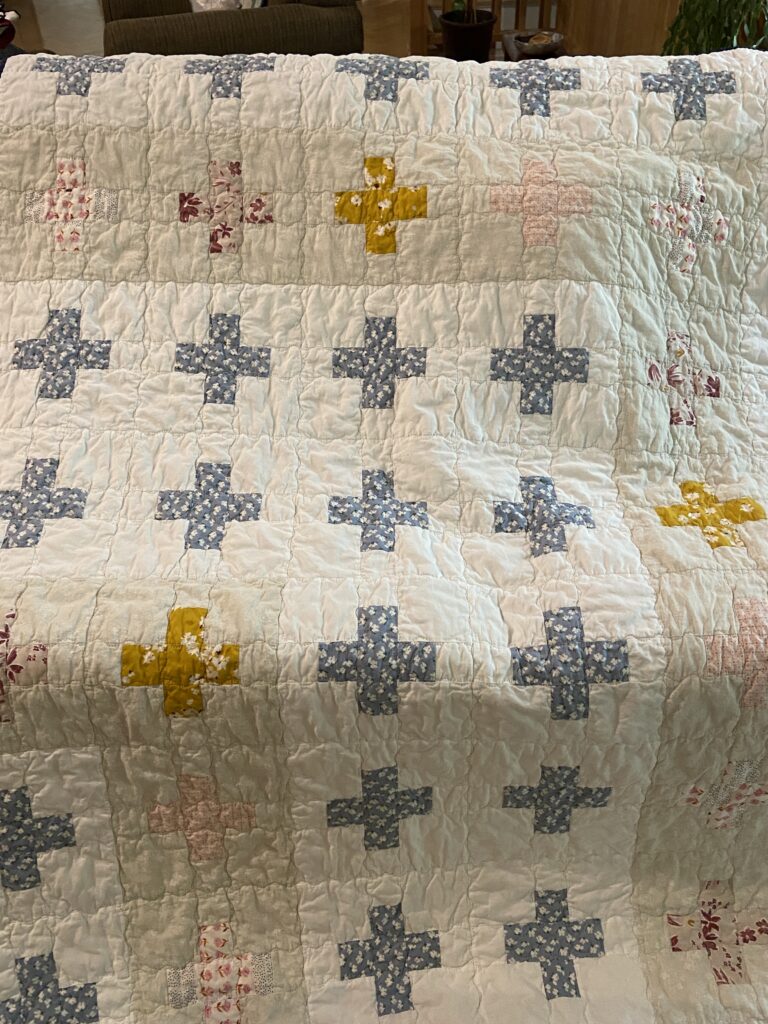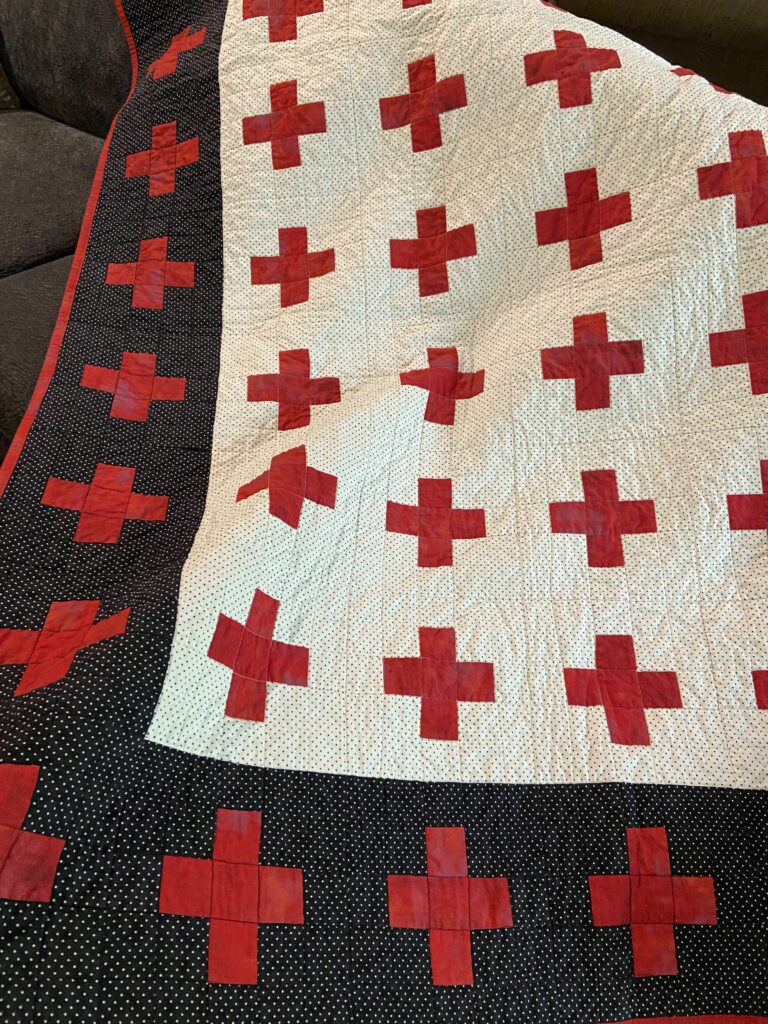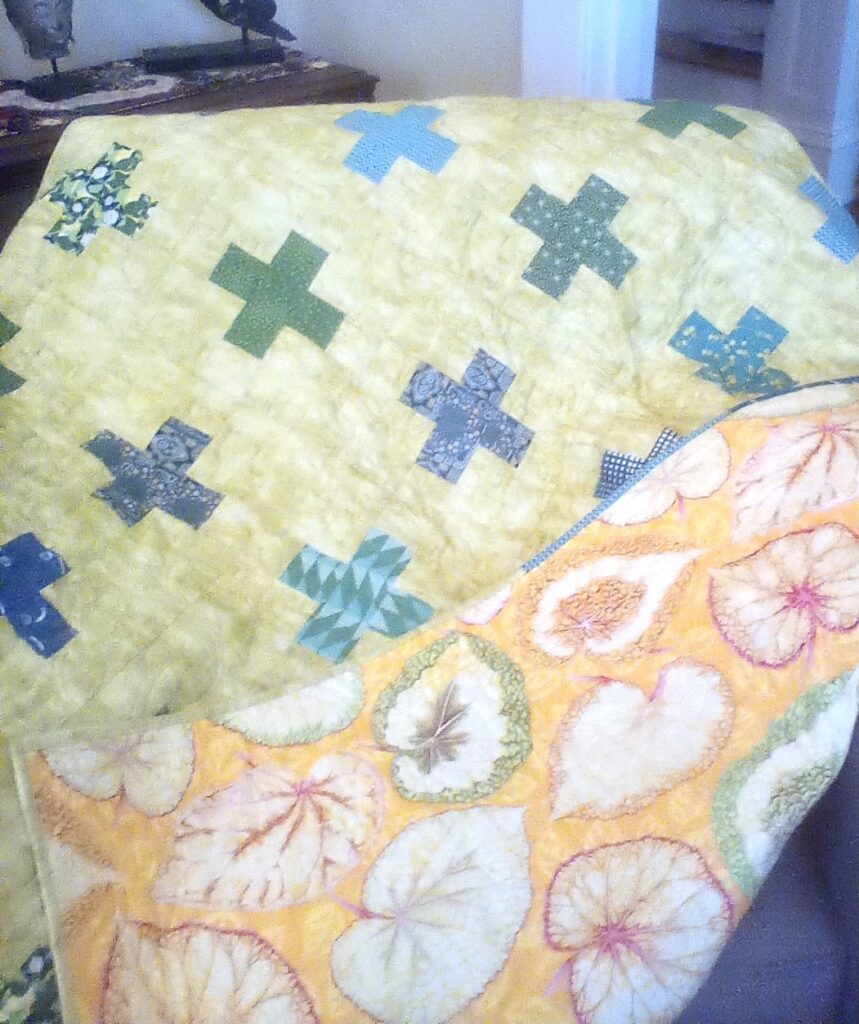 Even though the quilts are made from the same block, there are dozens of ways to lay them out. With the variety of colors everyone chose, no quilts looks like the next. It is so much fun!
I cannot thank you all enough for making these Mercyful Quilts. You are all the best and I am totally grateful to be part of this tribe.
OK – now please link up your finish below. If you can't (or don't want to) link up, please email me a picture of your finish and I will upload it to this post.
Prize winners will be announced on September 5, 2021. Good luck to each of you!