After finishing my last quilt, I made a plan to make a bunting with the name of my second grand daughter on it. Her father made mention (not so subtly) that I made one right away for the first grand daughter but have not made one for the second who is now six months old. (I am fairly certain the baby hasn't yet noticed this injustice but still.) Well, it still hasn't happened.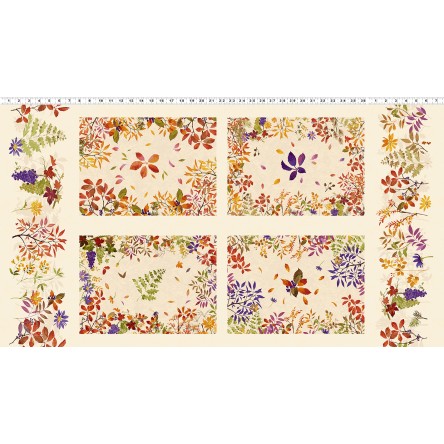 I had ordered some fall fabrics from Clothworks and they arrived last week. One of the bolts has a panel for making placemats and I really like the colors of the fabric. The line is called Autumn Air and was designed by Jim Ishikawa. They are just perfect for my dining room.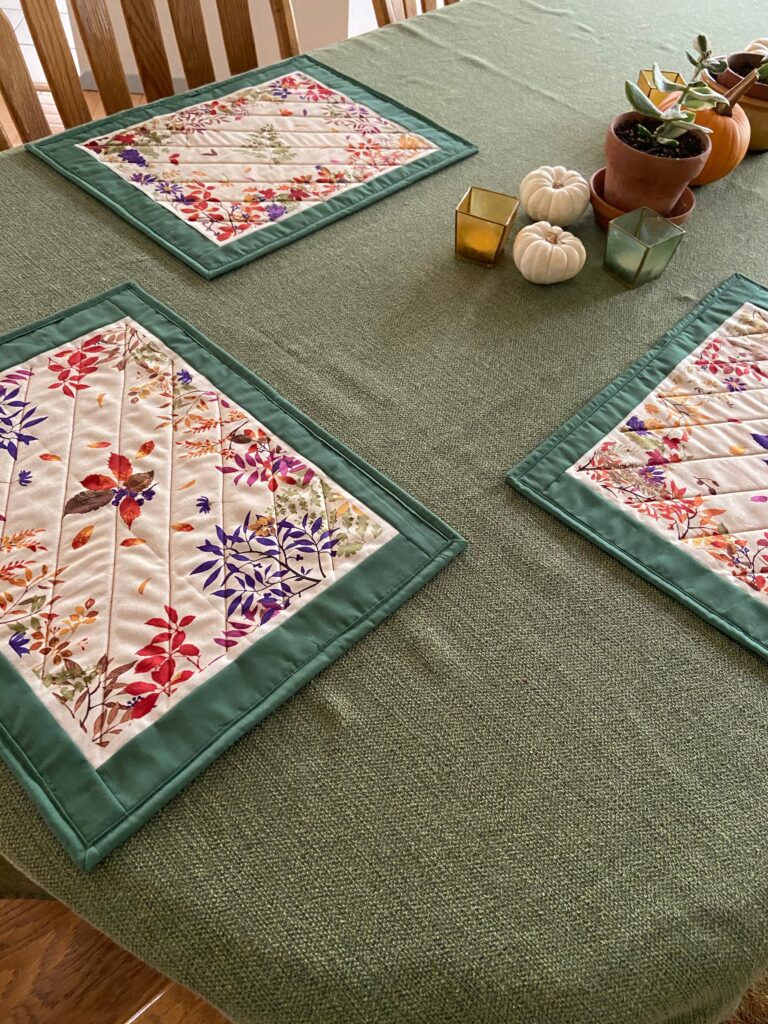 The panel includes four placemats as well as some extra floral print. I cut off the floral print and set it aside for a future project. After looking at the solids I had on hand, I decided to go with green. Adding some borders was quick and then I cut a tone on tone cream color fabric for the backing.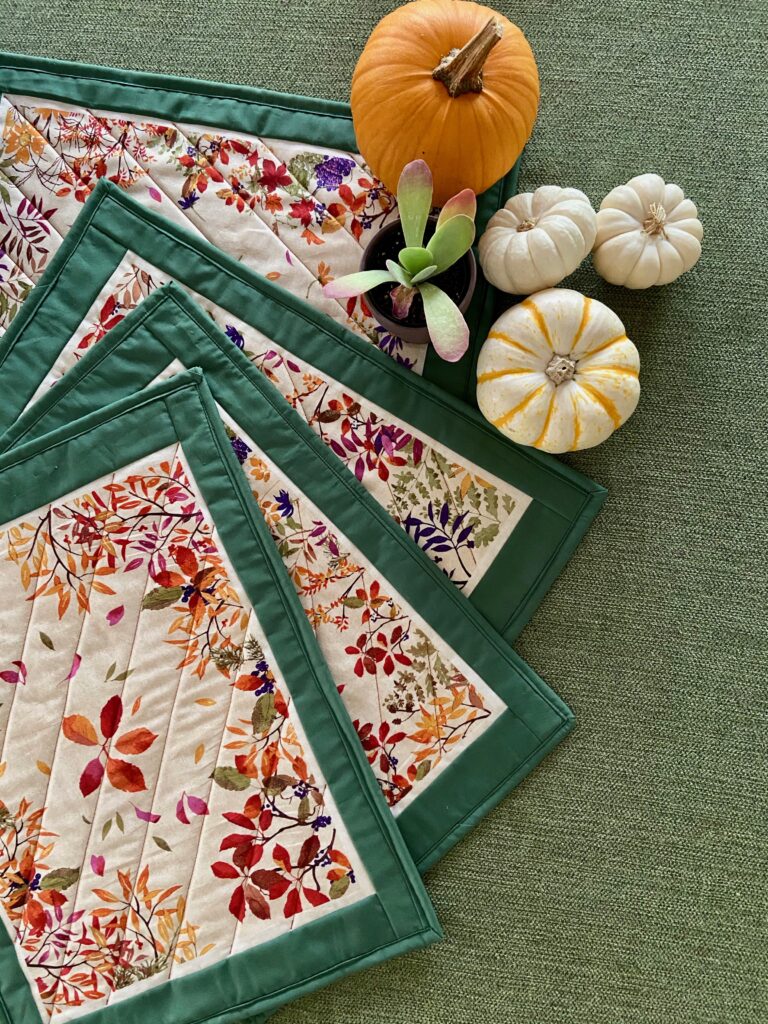 For quilting, I did diagonal lines, 1.5 inches apart on the floral section. I left the borders unquilted. With the borders, the mat finishes at 13″ x 17″. I think these are super and will be perfect to use each fall.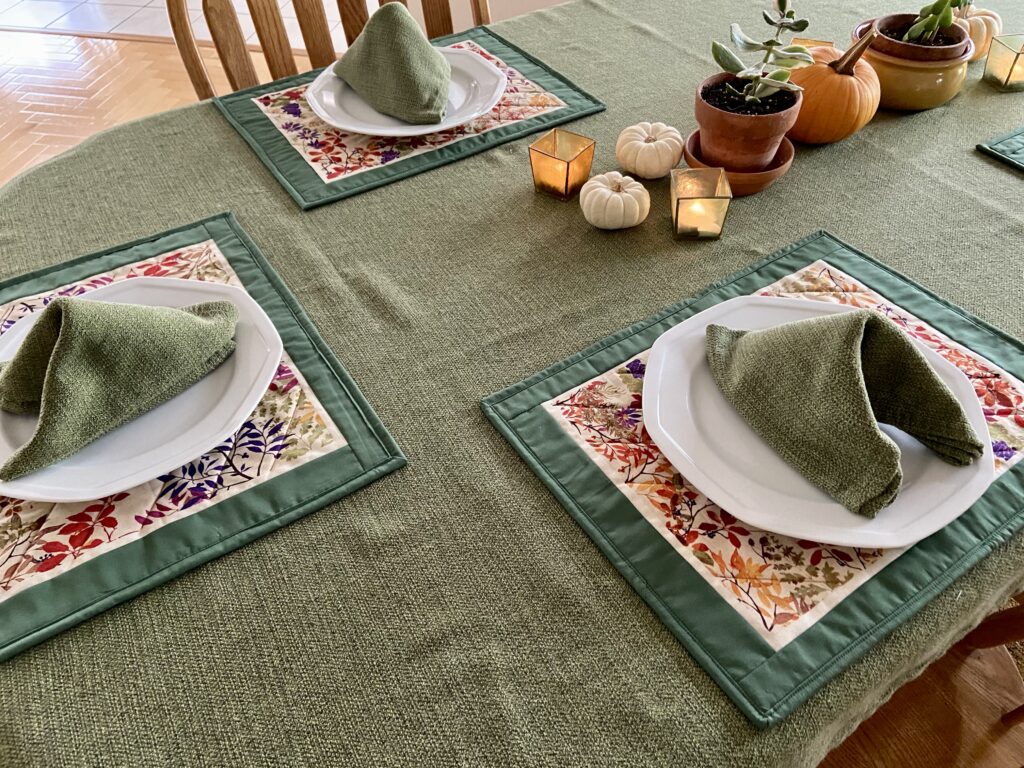 This quick make was quite satisfying. I am so over summertime and hot weather (it is 86 degrees and still smokey outside as I type this.) Using fall fabrics allowed me to pretend it was cool and crisp outside (as long as I didn't look out the window anyway.)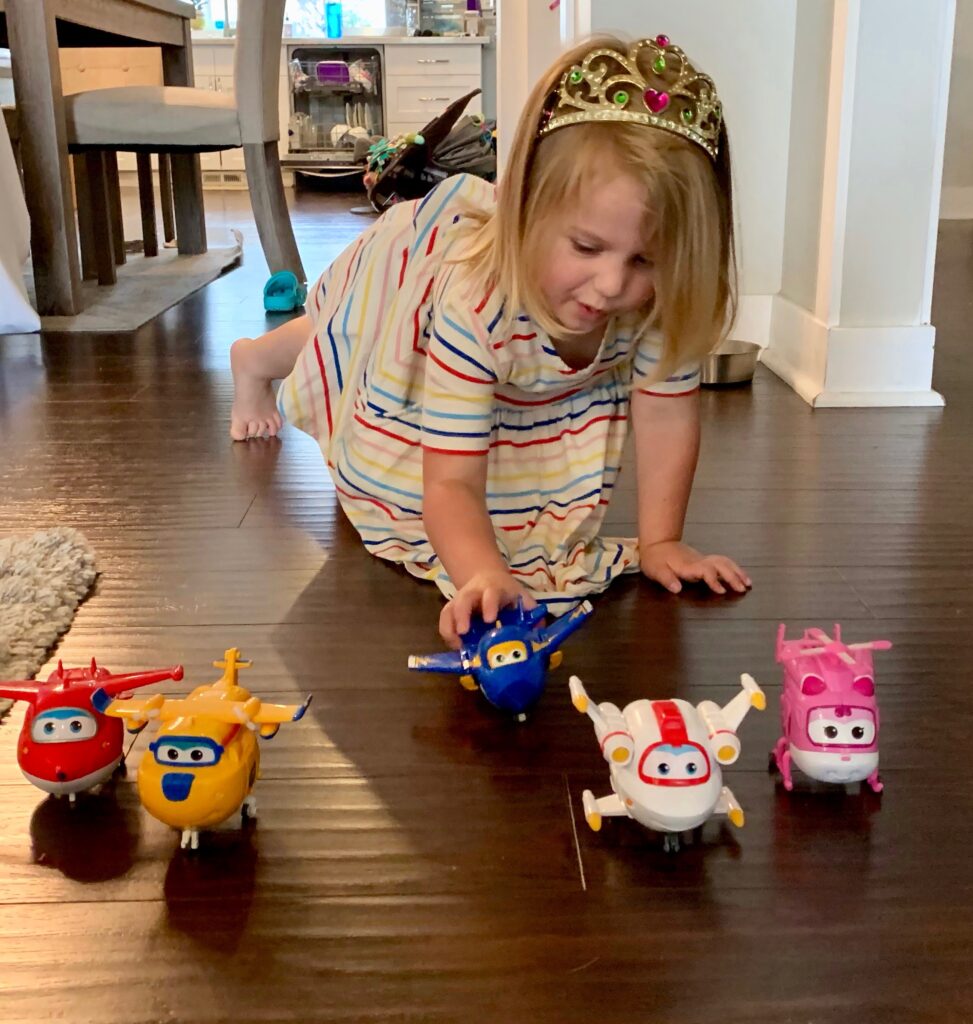 I will leave you with this to make you smile. My grand daughter's little friend has a really cool older brother. You know how cool a six year old can be! He wanted some new Matchbox cars and his mother said he could sell some of his current toys at a garage sale to make money for what he wanted. My grand daughter went 'shopping' there and snagged these new toys. She was thrilled. Most of her things are still in storage until they move into their new house and I am sure she was bored of the same toys she has been playing with in the rental.
We are going to head up there soon to help watch the kids while they move to the new house. My husband is going to help out with a few electrical projects before they move in. Hurray for another visit with my favorite girls! (I know, I know…. I had better go work on that bunting. I don't want the baby to learn to spell before her name is up on the wall.)