The first week in Vermont has gone well. My grand daughter changed quite a bit since I was out here over the holidays. She is such a happy girl. Her vocabulary has increased and now she can tell me all sorts of things. Her favorite line is 'My do it myself'. Can you tell she is nearly two years old? As long as she is given a chance to do whatever it is herself, she is satisfied and if she can't complete the task, she is ok with being helped. I am thoroughly enjoying her. However, it is surprising how she can tire me out. I relish her two or three hour nap each afternoon.
As planned, I have been doing a bit of sewing during nap time. (also prepping dinner, making cookies, doing a little laundry – remember how much was accomplished during those wonderful nap times?) So far, I have been making four patch blocks for the memory quilt I am making for my friend Susie. Stitching those only holds my attention for so long. To keep things interesting, I switched back and forth between that project and making a little purse for H.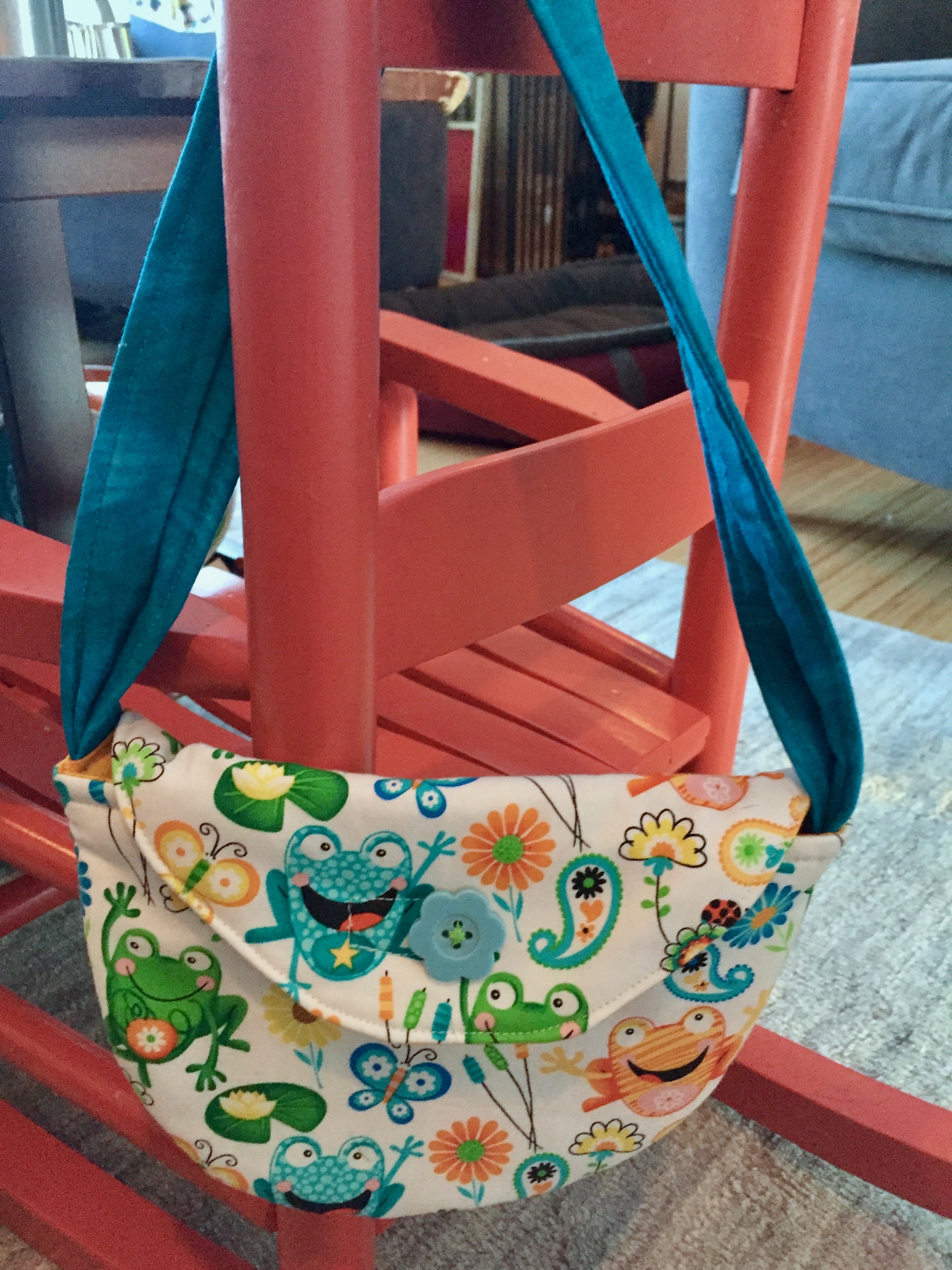 I used a free pattern designed by Pat Bravo called Saddle Bag. It is a small purse which meant I didn't have to cut it down. The strap was too long so it was shortened quite a bit. Overall, this is a very simple bag to make.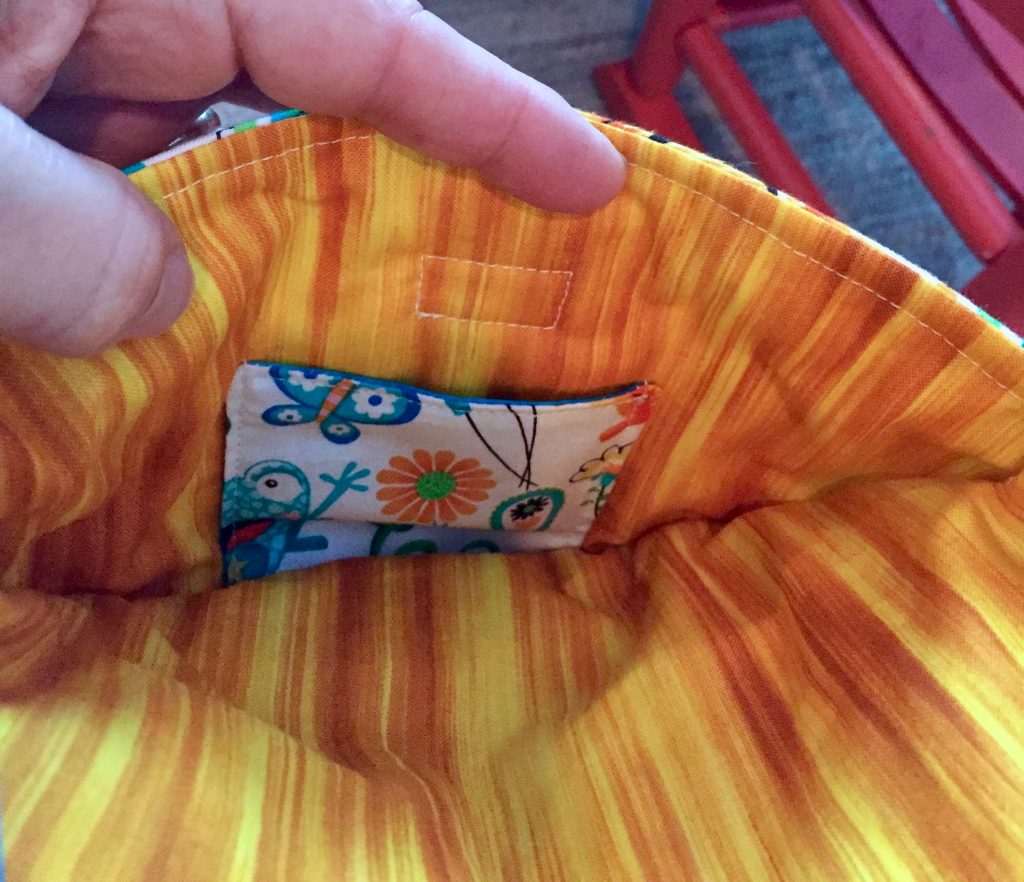 An interior pocket was not included in the pattern but I thought it would be a fun addition to the little purse. Who knows what treasures will be stored in this pocket!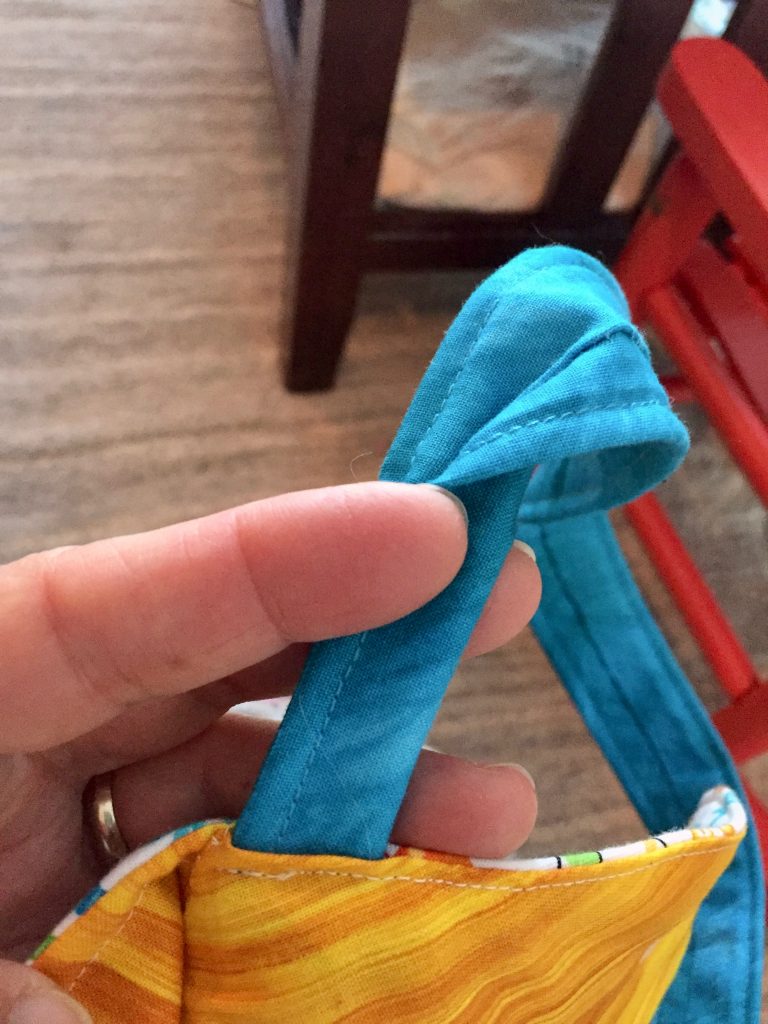 The only complaint I have about this pattern is the directions for the shoulder strap. I have made many bags, probably a dozen or more, and they were quite a bit more complex than this little one. But the way the instructions explained attaching the strap was just strange. I couldn't make it work. Finally after fussing around, I remembered this is for a two year old. She absolutely does not care about the way the shoulder straps are attached. Actually I could have used two huge safety pins and all would have been fine! I decided to just stuff them in on each side and top stitch them down. Works fine!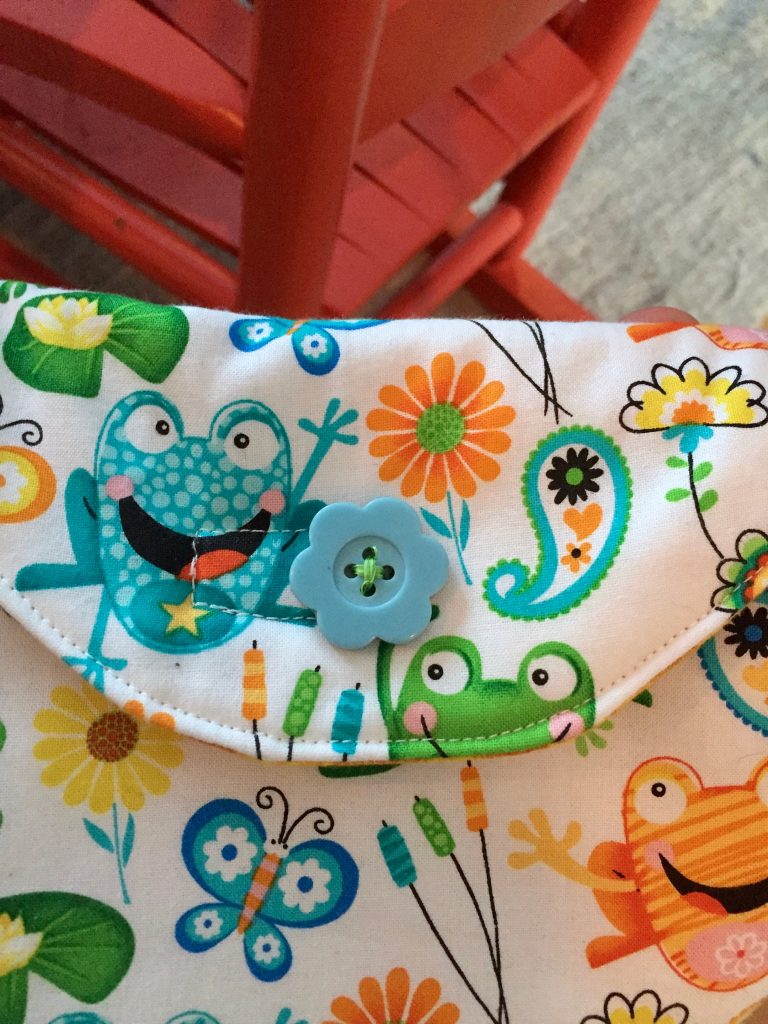 There is a mistake though and I may as well point it out! The velcro closure I added is way (as in WAY) off center! I saw this and remembered, yet again, it's for a two year old and it is a toy. She doesn't care about this sort of thing. So, even though I had a seam ripper sitting right there, I just left it be. I sewed a button on for a little decoration and there you have it! A lovely purse sporting all sorts of frogs and butterflies!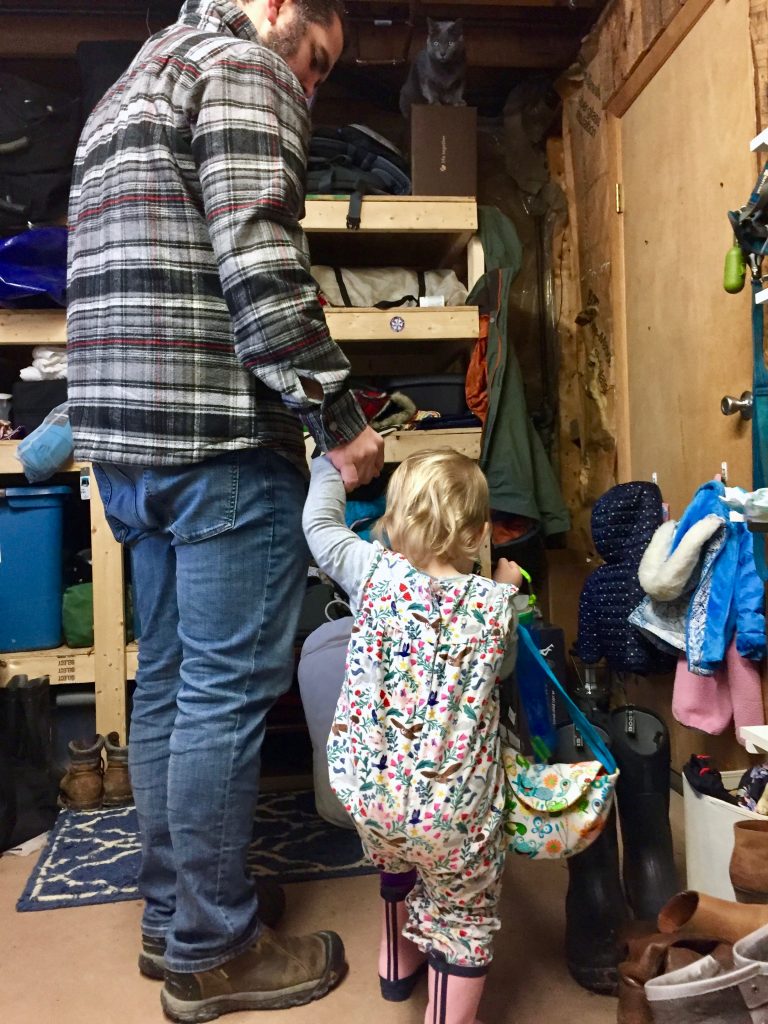 Isn't she adorable? Actually, they both are. She loves her purse but she usually calls it her diaper bag. I wondered aloud why she said diaper bag instead of purse and my son explained that his wife hasn't really been carrying a purse. She tends to throw her wallet into the diaper bag so she has just one bag to carry. This makes perfect sense. It is a diaper bag now!
I feel so lucky to have this long stretch of time in Vermont. When I was packing for the trip I was a bit concerned about the cold weather. Fortunately my son and DIL have tons of cold weather gear. It has been a surprise how much the right difference wearing the right gear makes. Today we took two walks. H really loves to be outside so I try to make it a point to be sure she gets to play outside every day. Today it was 16 degrees out and not a problem. She looks adorable with her snow suit on and her rosy cheeks. Of course I really miss Ray and Julia but this is a very special time for H and me. I feel like I am really getting to know her which is just a delight.
Linking up to my favorite places. Check them out at the top of the page, under Link Ups.