It has been a while since I wrote a stash post.  But a few weeks ago, a friend of mine kindly gave me a large collection of fabric. It was in mid-February when we were in the thick of making doll quilts for A Doll Like Me.  My friend, Susan, emailed me and said this was a particularly busy time for her so she couldn't make any doll quilts.  However, she had a lot of fabric that would be perfect for this sort of project. She asked if I would like to have the fabric. Who could say no to that?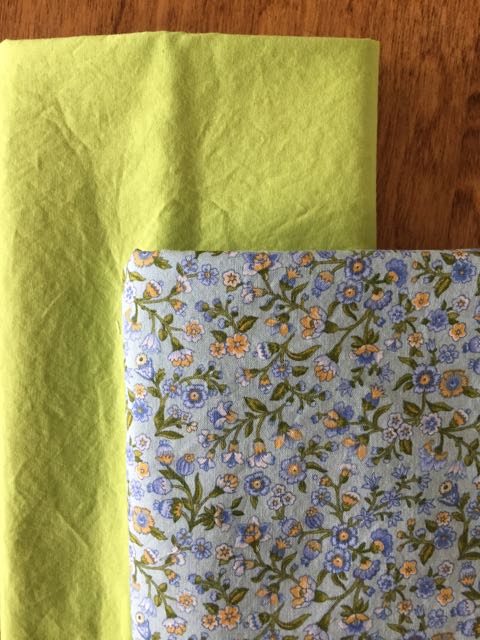 There were two large bags of fabric and another bag of patterns.  The patterns were for making doll clothes for 18″ dolls, the same size as those made by A Doll Like Me.  Some of the fabric was not right for children's quilts or doll clothes so I carefully sorted it and what I didn't think I would actually use was donated to a local thrift shop. But there was much that I kept!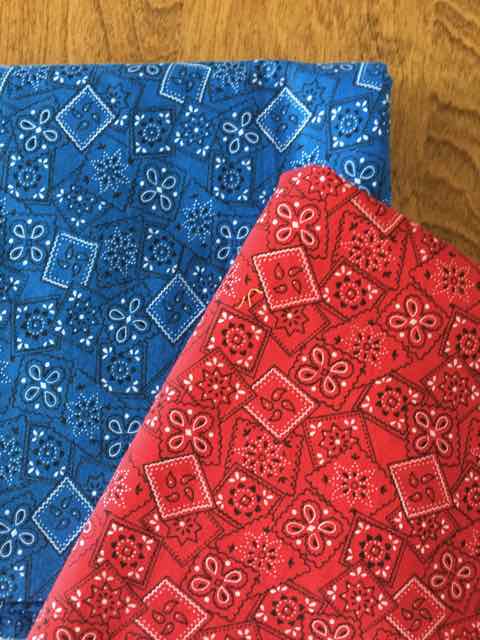 These  bandana prints are large pieces of yardage.  I think a whole cloth quilt would be super cute with these and there is also plenty to use to back a number of little quilts.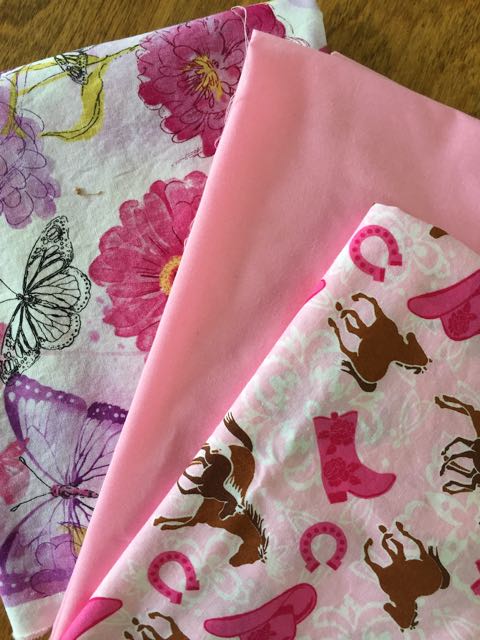 Susan has a daughter who is Julia's age and I could tell that many of these pieces had been used to make clothes and costumes for Sarah (she is really into ballet and performs a lot.)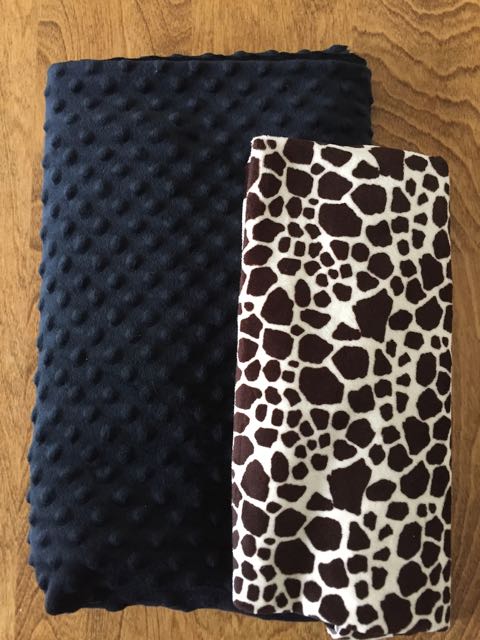 These pieces are both minky and large enough to back a few doll quilts, making them extra cuddly. It will be a fun project to try because I have't worked with minky before.  The smaller size of a doll quilt makes for a manageable project to attempt. It was so kind of Susan to gift all of this to me and I have it washed, folded and waiting for the next project for A Doll Like Me.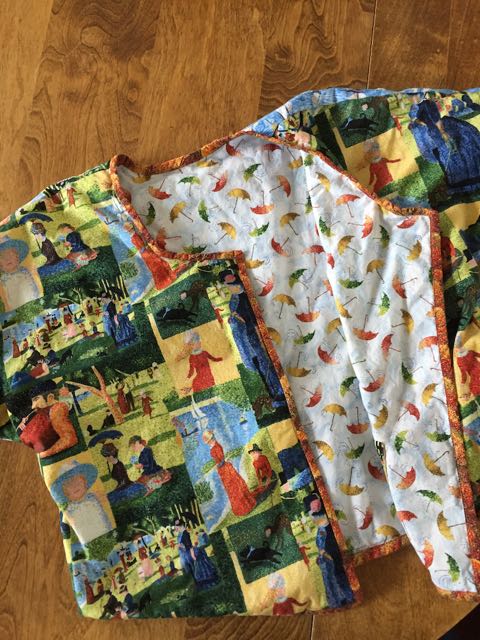 Another bit of fabric I want to share was found at a local thrift store.  When  poking around at a thrift shop, I often take a quick look at the clothing to see if anything appeals to me from a fabric standpoint.  You never know what you will find! A few weeks ago I saw this hand made blouse.  It isn't something I would wear but I really like the fabric which features the work of George Seurat, a French painter from the late 1800's.
The painting featured in the main fabric is called A Sunday on La Grande Jatte and was painted using Seurat's well known technique, Pointellism, a process of creating with very small dots of different colors which then read as a solid color when viewed. This work of art hangs in the Art Institute of Chicago and I loved it when we visited there several years ago. I have a little print of it hanging in my sewing room. So…. when I saw the shirt I decided to upcycle it.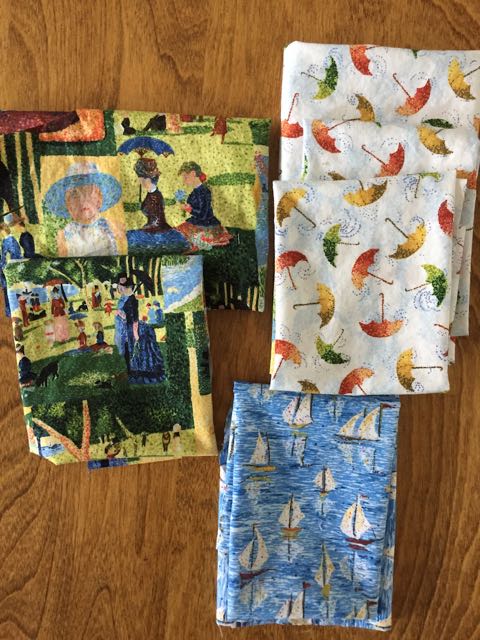 After a quick wash, I careful cut it apart and ended up with this little collection of fabric based on Seurat's work. It made me feel bad to take it apart after someone put out the effort to sew a shirt with it, but I knew I wouldn't wear it.  As quilters often do, I cut it apart so I could sew it back together and make something unique.  I did a quick search on-line to try and figure out who printed the fabric (no selvages were available) and was not successful.  I am looking forward to deciding how to use this though. I think I will add some solids and then what???  There is likely enough for a table topper or a mini. I am sure I will come up with something. It was a such great find for $2.00.
I hope you will be back on Wednesday when I post the Blogger Bundle for March.  Curated by Yvonne Fuchs of Quilting Jetgirl, it does not disappoint!!!
Linking to several blogs – check them out at the top of the page, under Link Ups.