Last weekend I made the cutest leggings for my Vermont grand baby.  This morning I took a few pictures to share with you. They will go off in the mail this afternoon so she can wear them for the holiday season.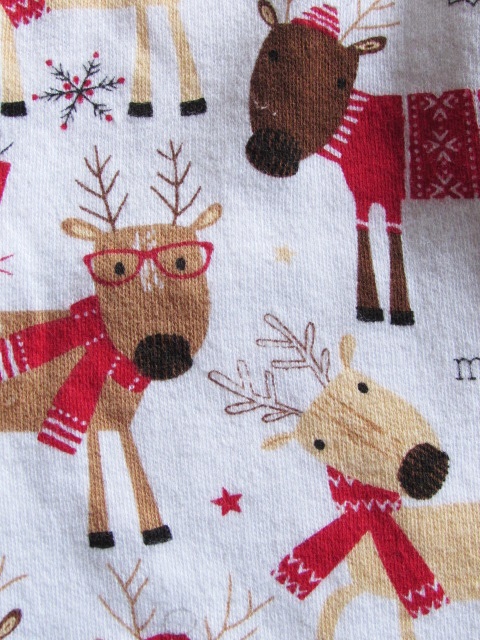 I was in Jo-Ann's about a month ago and picked up this adorable reindeer fabric.  I love the expressions on the face of these deer.  At the time, I was hoping to make one-piece pajamas or a little dress with the fabric but I didn't buy enough.  Drat .  I had enough for leggings though.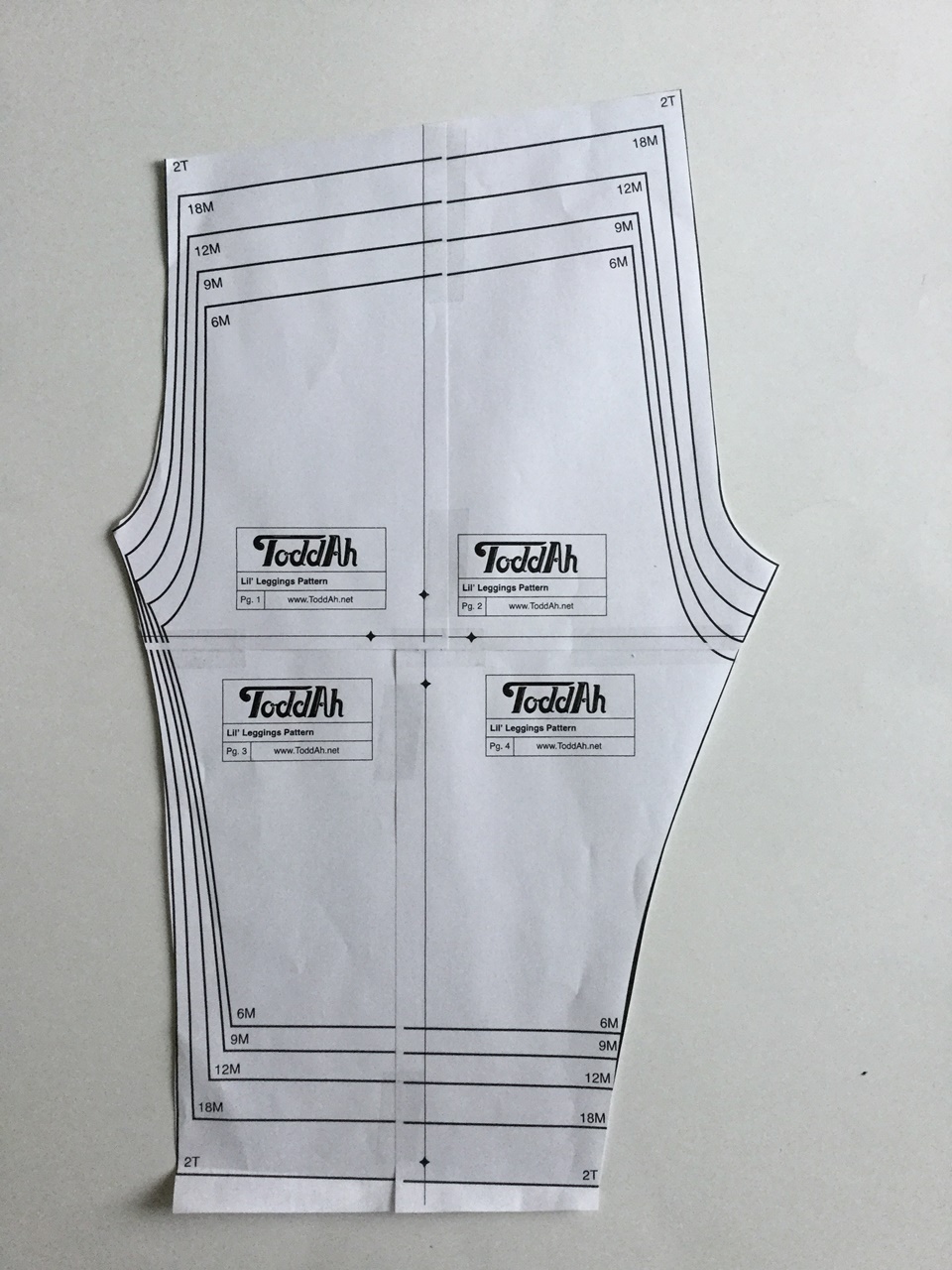 As usual, I perused Pinterest and found this free pattern. It was just perfect, very simple and it went up to size 2T. My sweet grand daughter is a chunk and I didn't want the pants to be too tight. The pattern is from Toddah.net and prints out on four pieces of 8 1/2 x 11 paper. The instructions are simple and if you are just learning to sew, I recommend this project. It is beginner friendly.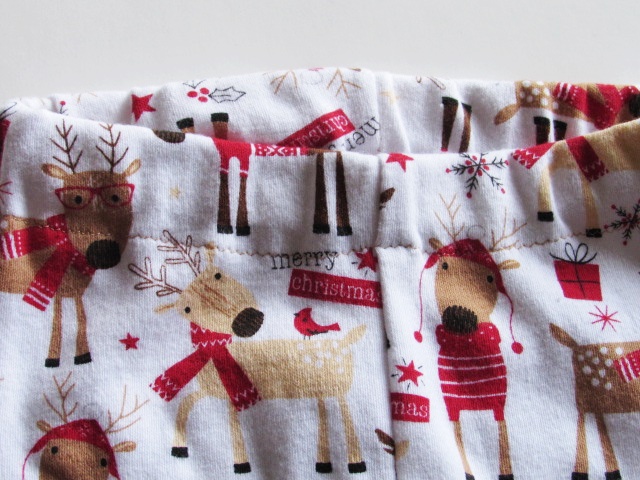 It took all of 45 minutes to cut and sew the legging.  I used a tiny zig zag stich while sewing so there is some give with the knit fabric.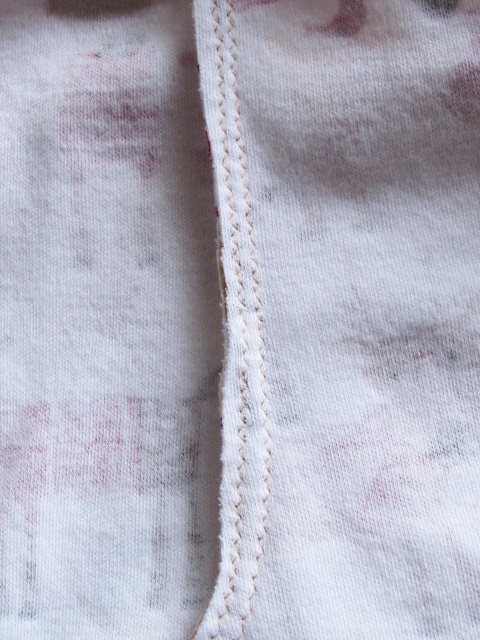 Each seam was finished with an extra zig zag stitch. I wasn't exactly sure about the length. I had an inseam measurement of ten inches from her mama but it seemed long. I put elastic at the ankles. That way if they are long, they can bunch up at the ankles.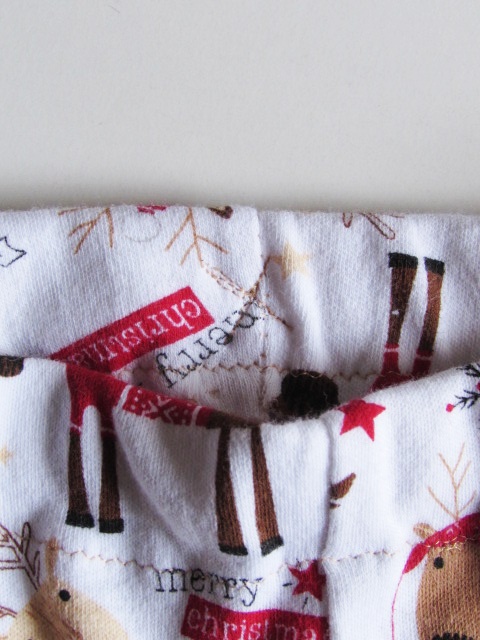 Last finishing touch was to stitch an X at the back of the waist so it is easier to tell front from back. I can't wait to see how these fit.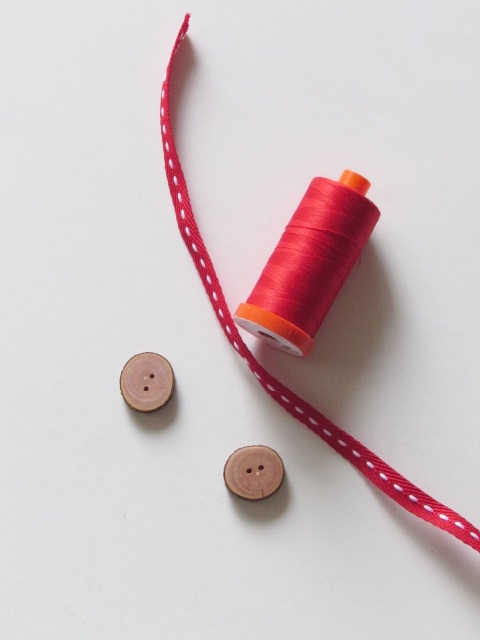 While I was working on these, I kept thinking about the kids' Christmas stockings. I felt like they needed an embellishment at the top. I took a run to Ben Franklin and found this red twill tape with a white stripe. It has a rustic look that I thought worked great with the Winter Friends fabric. When I got home, I asked my husband to make some rustic buttons for me.  He found a maple branch and sliced some rounds from it.  Then he drilled two needle-size holes for stitching, sanded and put some finish on them.  They are SOOOOO cool.  I was thrilled with the finish of the buttons. (You can bet I will ask him for more of these in the future. He whipped them out in no time. What a talented guy!)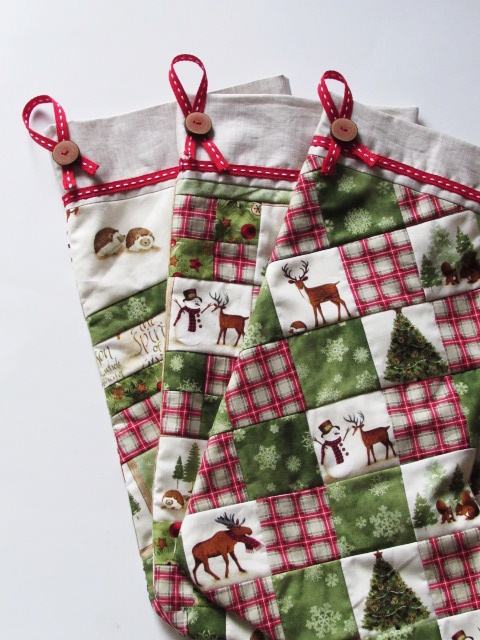 The twill tape would surely fray over the years so I stitched a teensy hem at each end and painted a bit of white glue over the ends.  I think that will help the tape remain intact.
What do you think?  I feel like this is the icing on the cake. The stockings feel finished now.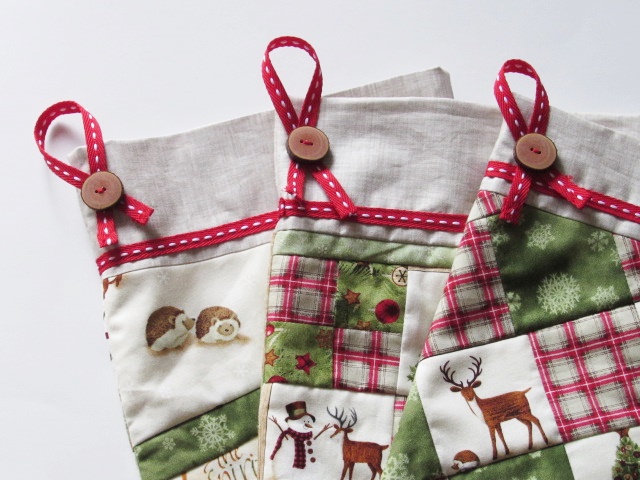 Do you want to see a button up close?  Yes, I thought so.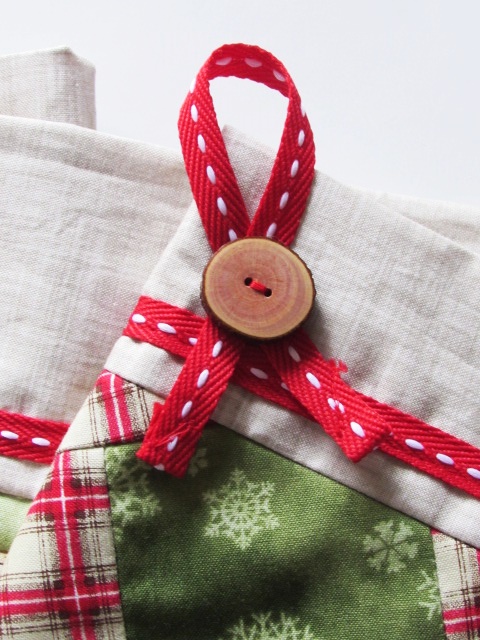 OK – This is it. No more blogging until after Thanksgiving Day.  This afternoon Julia and I have a date to make pumpkin pie, fudge and the dough for tomorrow's rolls.  Happy holidays to you and your family!
Linking up with my favorites.  You'll find the URL's at the top of the page, under Link Ups.
Finally, if you haven't yet signed up for my newsletter, now is a good time.  I have a fun Black Friday event planned.  Sign up here.