This is quite possibly the most cheerful quilt I have made yet. The colors are so bright, just to look at it makes me smile. I hope my niece and her husband will enjoy it when they receive it. My timing couldn't have been better as my niece went into labor early this morning and is at the hospital right now. We should hear about baby's arrival sometime today. How exciting!
The pattern, When You Wish, by Kristy of Bonjour Quilts is adorable. Simple HST's and five inch squares make it a breeze to assemble. I think it would be really cute with other color patterns but for this project, I shamelessly copied Kristy's quilt because I wanted a rainbow themed quilt.
It is a tiny quilt at 36″ x 36″ but perfect for baby's tummy time, going outside, or covering baby in the car seat. My niece lives in Southern CA and the baby has two older siblings. I think this baby quilt will get lots of use at the park or in the back yard.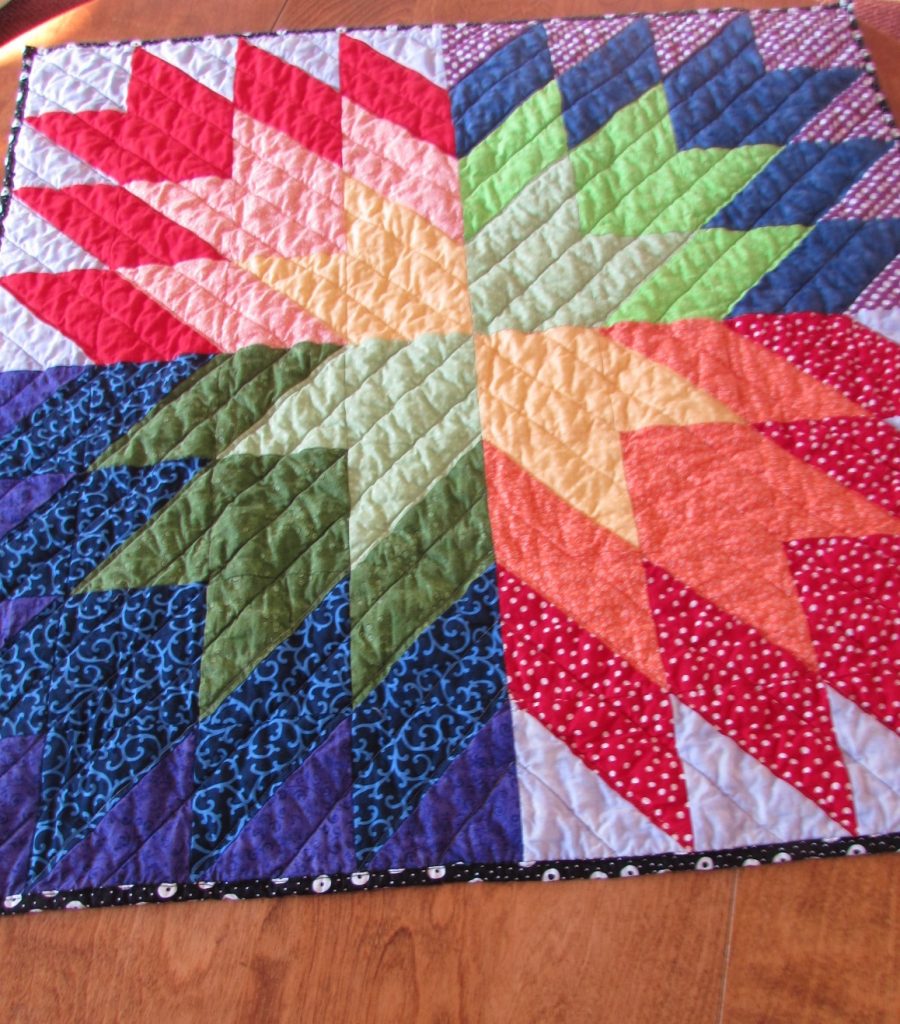 Quilting is simply straight lines about 1 1/2 inches apart. I drew a few lines with a ruler and chalk-o-liner and also used the seams to keep me on track.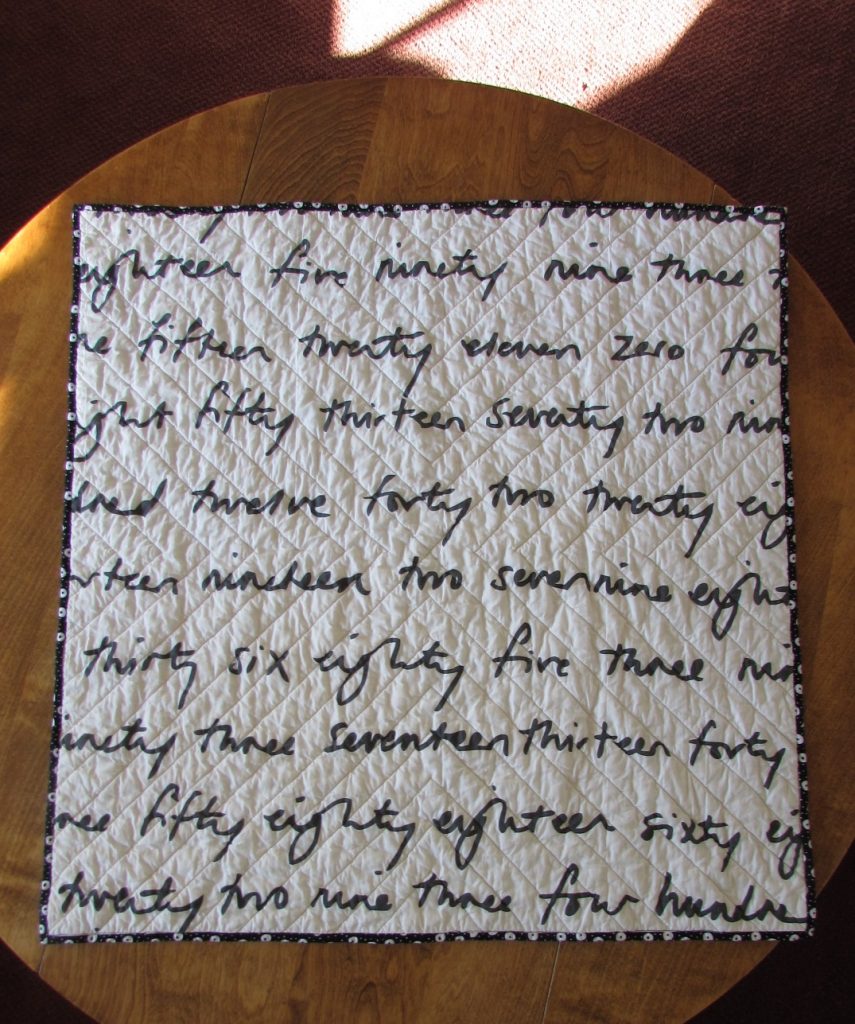 This quilt was made entirely of fabrics I had in my stash. For the backing, I chose the, now out of print, Numerals fabric by Ikea. I have been holding on to this piece for several years and it looks great with this quilt. I would surely love to find another piece of this?  Anyone holding on to some that you are willing to part with?? (A girl can always dream….)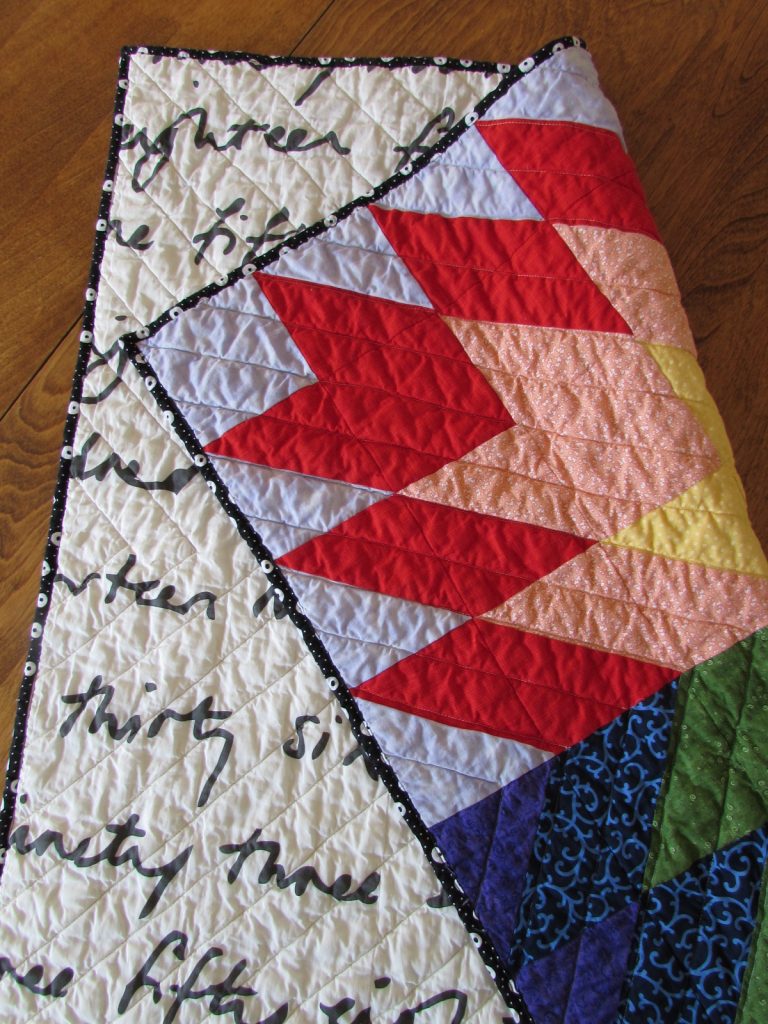 Love the black and white binding? It is the Cheerios piece from the Sweet Tweets line which I have in my shop. I think this print would be perfect as a binding for almost any quilt. I love the boldness of the design and it frames the star beautifully. I machine stitched the binding — I often do with a baby quilt because of the number of times the quilt will likely be laundered.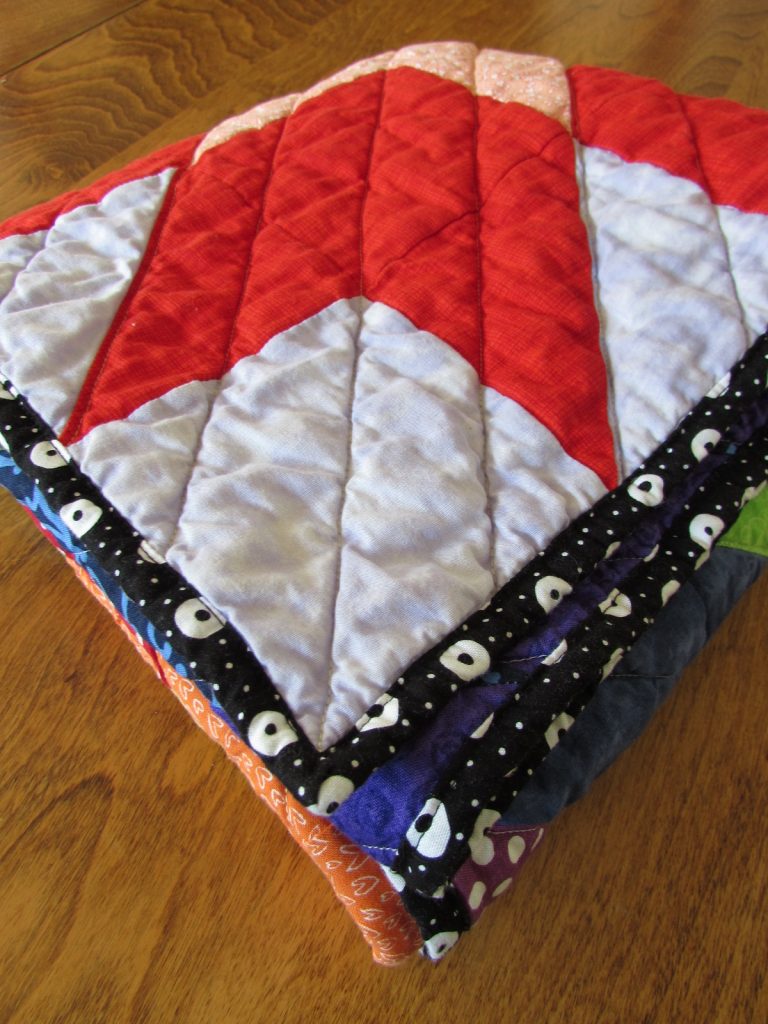 Now that this is washed, crinkled, and ready to go, I will pack it up and send it to Southern California. Three new babies have arrived and three baby quilts are finished. What a nice start to the year. 🙂
Linking up all over the place. Find my list of linkys at the top of the page, under Link Ups. I am also linking up at She Can Quilt for the end of Q1 FAL link up.  This baby quilt was one of my Q1 goals! Yahoo.   UPDATE:  Linking today to Sarah Goer Quilts for Show Me Something Rainbow.