A little of this and a little of that – this has been the routine in my sewing room this week. For the most part, I have been quilting the baby quilt for my almost-here grandbaby. She is due March 3rd and I know my daughter-in-law has reached the point where she is done being pregnant. Those last few weeks are just miserable. I hope this little girl makes an appearance soon! The quilt top is finished and the quilting is nearly finished.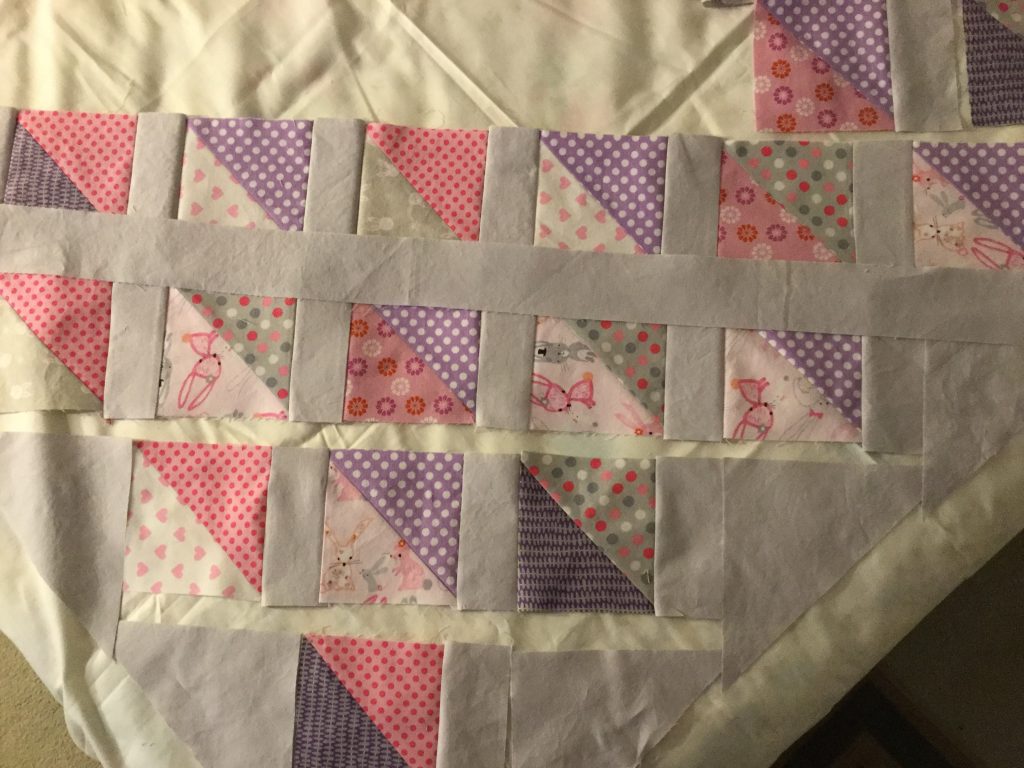 The quilting is coming along fine though. It is hard for me to sit and quilt for long periods of time. My neck becomes very grumpy if I sit for longer than 1/2 hour or so. It is better this way. I break it up and get other things done in between. I have been quilting a flower on each HST and a little heart on the sashing between the squares. So cute.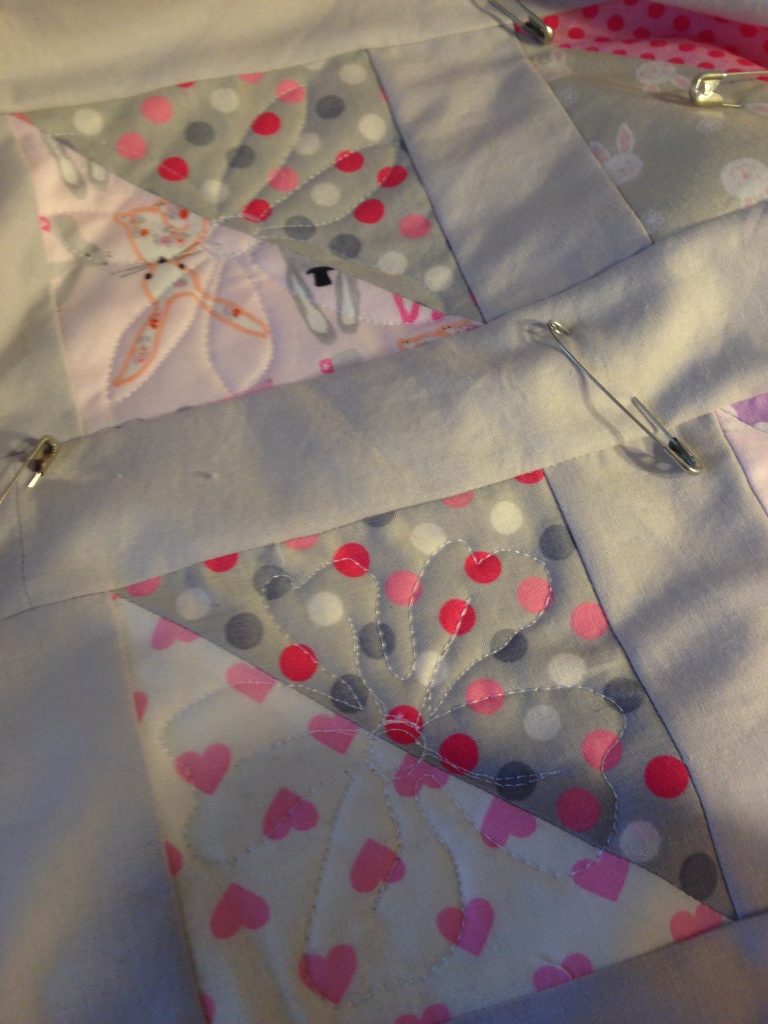 The hearts are a bit on the wonky side but such is life. I have a feeling the baby won't be too critical of her Grammy's stitching.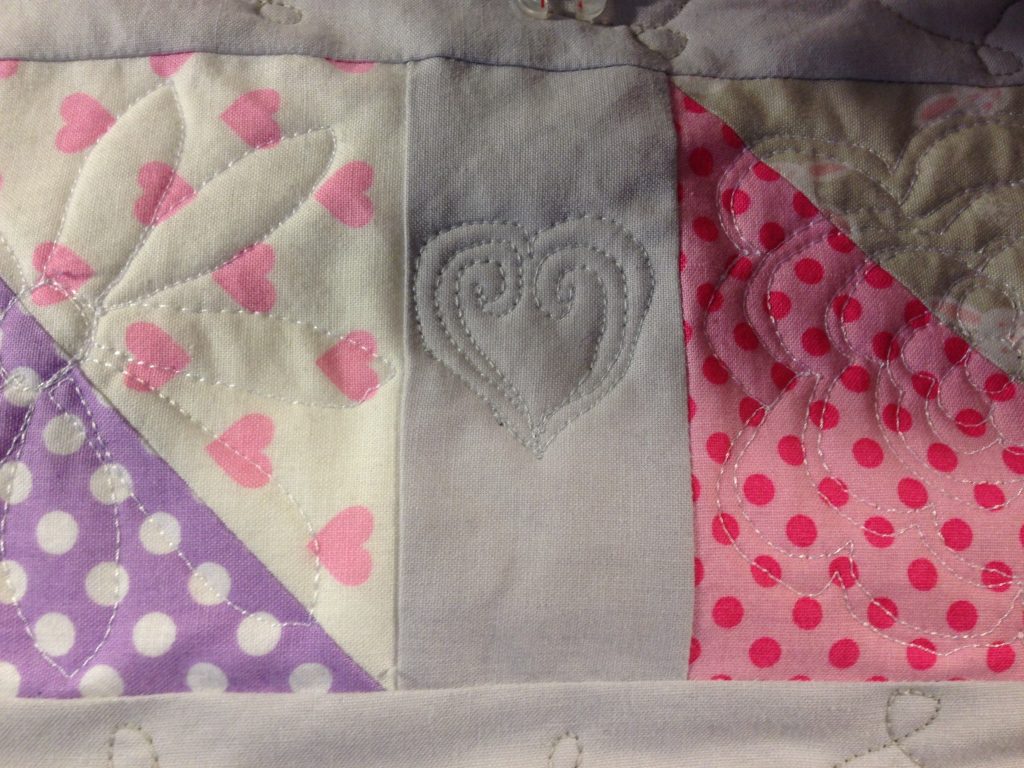 I have jumped in on a quilt along. It is hosted by Maureen Cracknell and Sharon Holland, both are designers for Art Gallery Fabric.  They are calling it the Sewcial Bee Sampler. A block design is released each Wednesday and today is week three. If you are interested, there is plenty of time to catch up.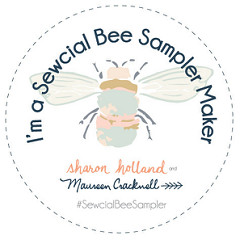 With each week, there are giveaways for those who participate. Needle & Foot will be sponsoring two of the giveaway Fridays; one in June and one in July!! Here is the pull I selected for the Quiltalong.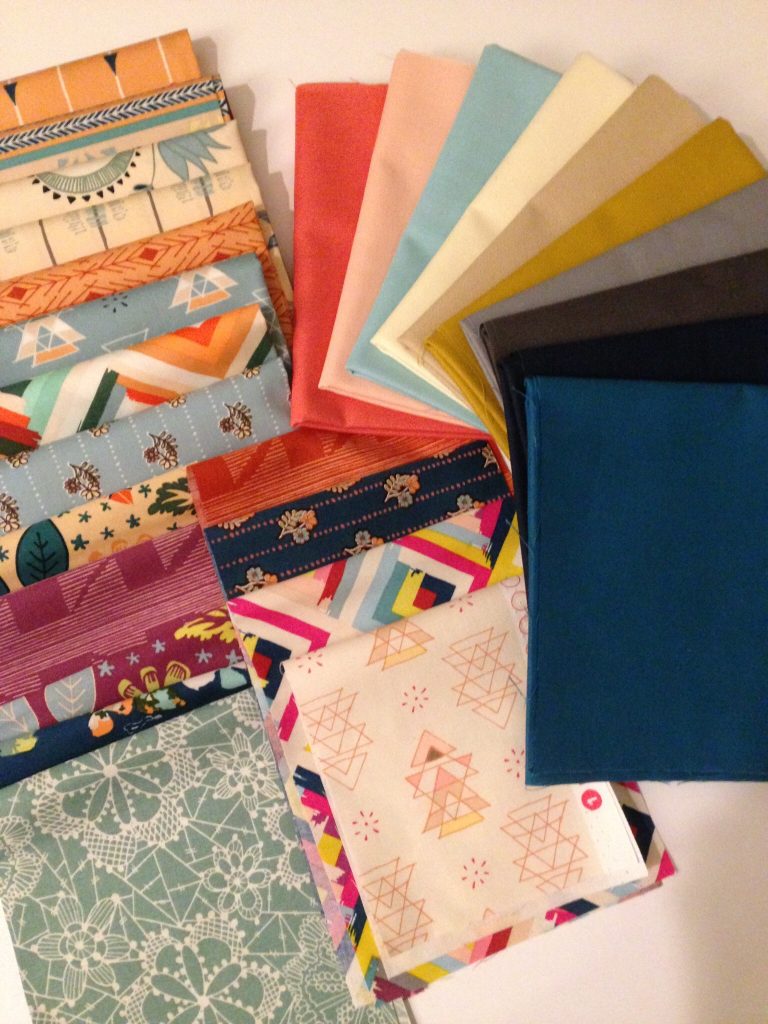 I am using the rest of my fat eighth collection of Fleet and Flourish (designed by Maureen Cracknell). I added a fat quarter bundle of solids from the Pink Castle subscription I received for my birthday. I am being very judicious with the Fleet & Flourish and hoping I have enough. We shall see!
The first three blocks look great!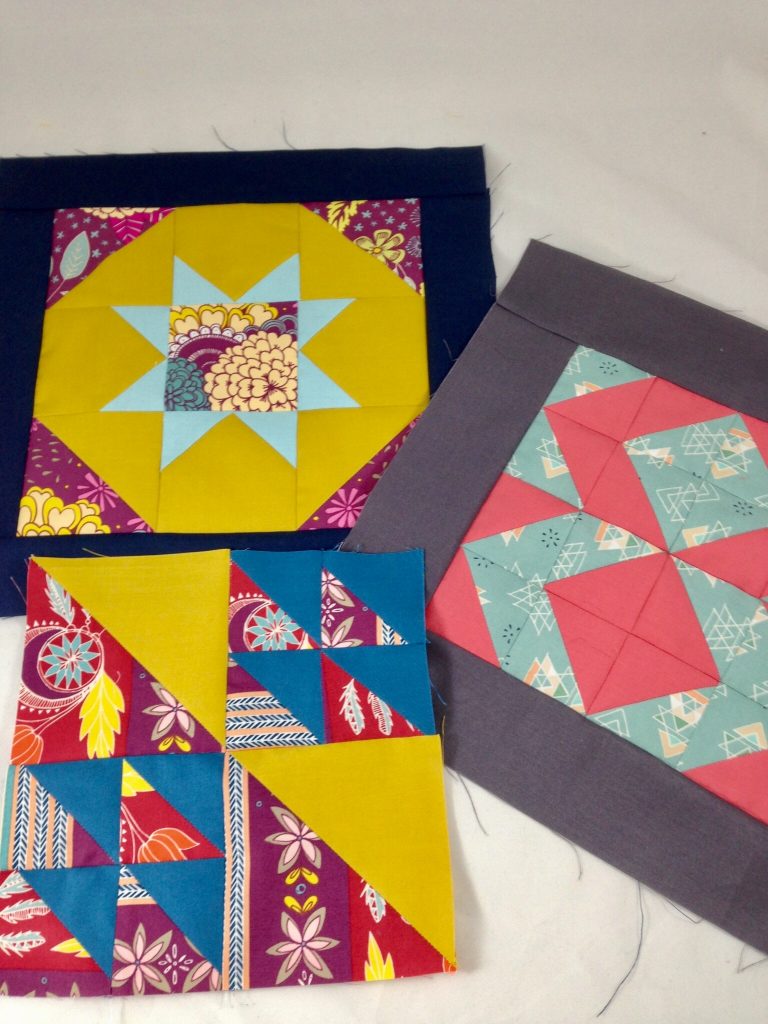 Each block is framed but when I got to the third block, I decided to wait before framing it. I am wondering about my choice of gray and navy blue as frames. So, I need to ponder that one for a bit.
Ok – that is the update for now. Projects are moving right along. 🙂 Hope the same is true for you!  Linking to Let's Bee Social and Needle & Thread Thursday. Links are available at the top of the page, under Link Ups.