I have followed Sarah Goer's blog, for a long while now. We both began blogging around the same time and somehow we became blogging buddies. Sarah is crazy busy these days. A stay at home mom of two little ones, she also blogs, quilts, and spends a lot of time teaching her two (very young) children to quilt. Now she is adding pattern design to her list of talents. When I heard she was soon to release her first pattern, I threw my name in the hat to be a pattern tester for her.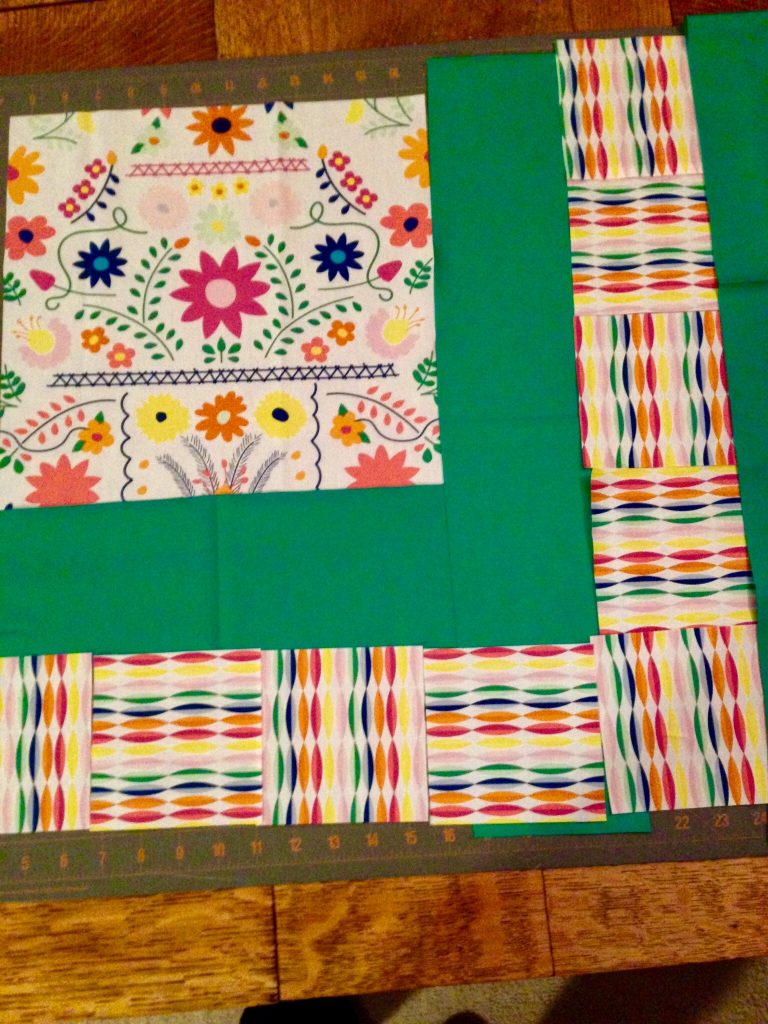 This is the second quilt pattern I have tested. Last year I tested for Mihaela of A Beautiful Day. You can read about that here if you like. Sarah's pattern is very different from Mihaela's Urban Folk Quilt pattern. She wanted to develop a pattern for beginner quilters. I think this design is just perfect for new quilters. It has very basic cutting and piecing which ensures success. That is just what a new quilter needs so they will gain confidence and feel good about their progress. Sarah did an excellent job with the pattern. Her instructions are very clear and easy to follow.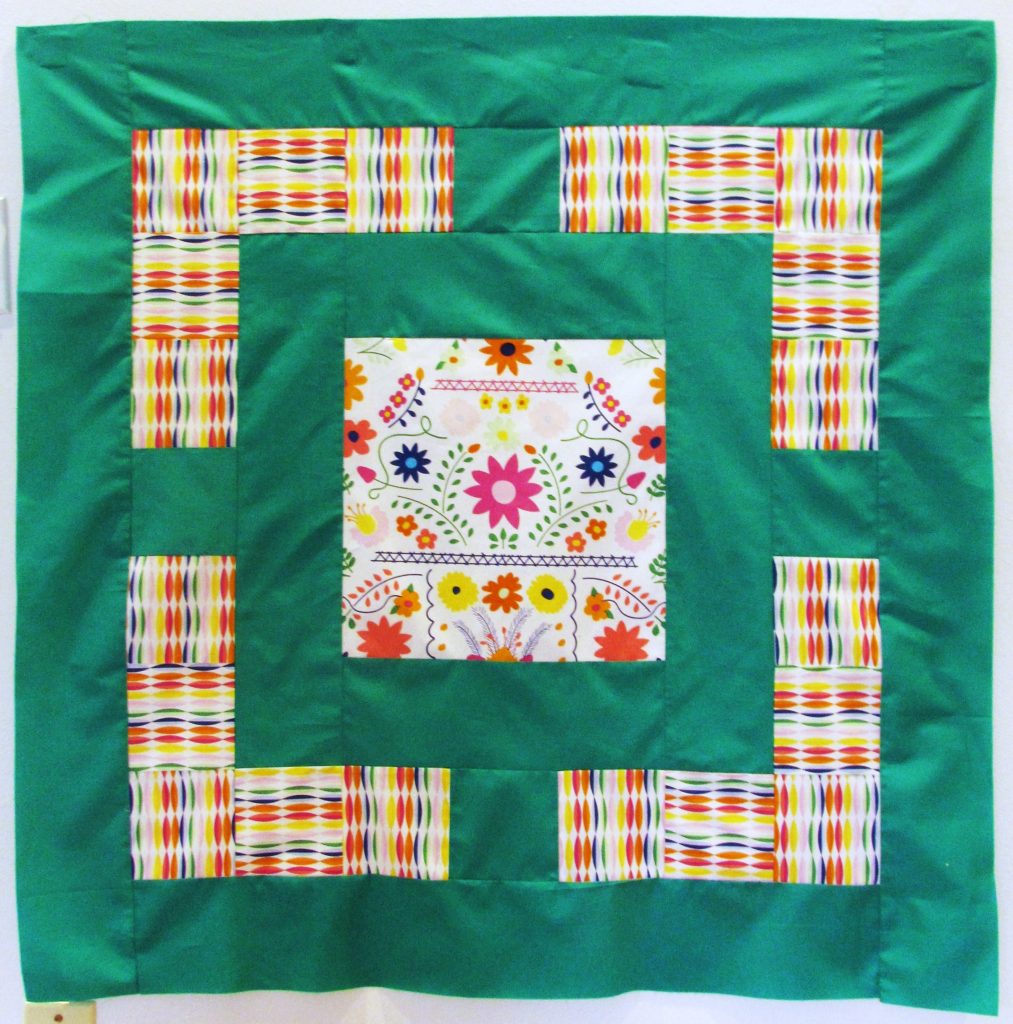 I chose to make Sarah's pattern with this colorful bundle of fabric from the Fiesta Fun line produced by Art Gallery Fabric.  Sarah's pattern uses directional fabric to create some movement within the design. A focal fabric is placed in the center and the directional fabrics surround it. This pattern came together in an afternoon. I cut it and pieced most of it the day before we traveled to Toronto. Because of its simplicity, I think this would be an excellent pattern for quilting instructors teaching a Basic Beginner Quilting class.
I love the bright colors used in this quilt. The top finished at 36 inches square; perfect for a baby quilt. I have some fun ideas on how I want to quilt it. Maybe with a spiral? Maybe a spiral that begins in a corner and works its way across the quilt? Time for some doodling to figure out which motif to go with and then there is the torturous decision about thread colors (never an easy one for me). I also need to dig through my stash and find a backing fabric. I do have the perfect binding though, a bright polka dot fabric. Hopefully I will get it quilted soon. The size is reasonable and won't take too long to do.
This pattern will be given to anyone who signs up for Sarah's newsletter. Her first issue will be published next week. If you are interested, you can sign up here. I am looking forward to receiving the first issue.
Linking to my favorites this week. See the list at the top of the page, under Link Ups.