I found myself with a bit of time to sew over the weekend. One of the people I follow on Instagram, Caroline or @stitchesbrew, is involved with foster children who are aging out of the system.  She has been collecting handmade items (mainly quilts and pillowcases) to give to these 18 year olds who are trying to make a go of it on their own. I think this is a very worthwhile effort and I am happy to support it. Eighteen years old is so young to be completely on your own and while pillowcases and quilts won't make it easy, it will let the kids know that someone cares about them.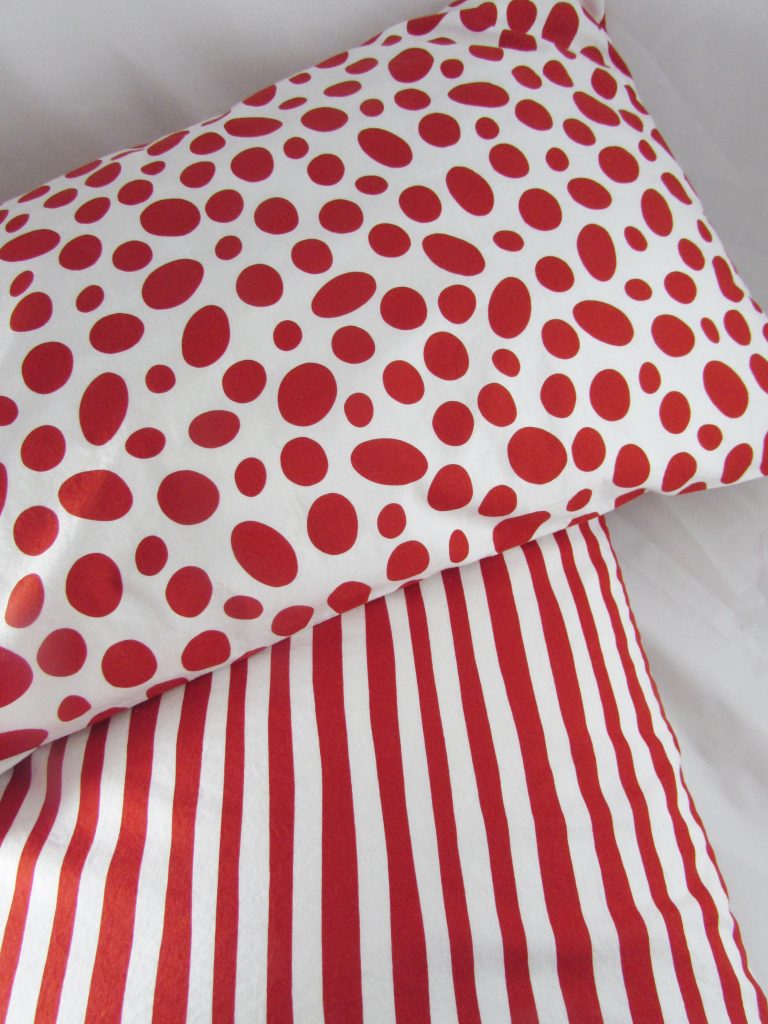 In an afternoon, I was able to put together three pillowcases for the kids. I used some sweet fabric that my sister gave me a few months ago. (You might remember reading about this but if not, here is the post.) Making these three cases hardly made a dent in the yardage she gave to me. I know she is happy that some of the fabric was used for such a good cause.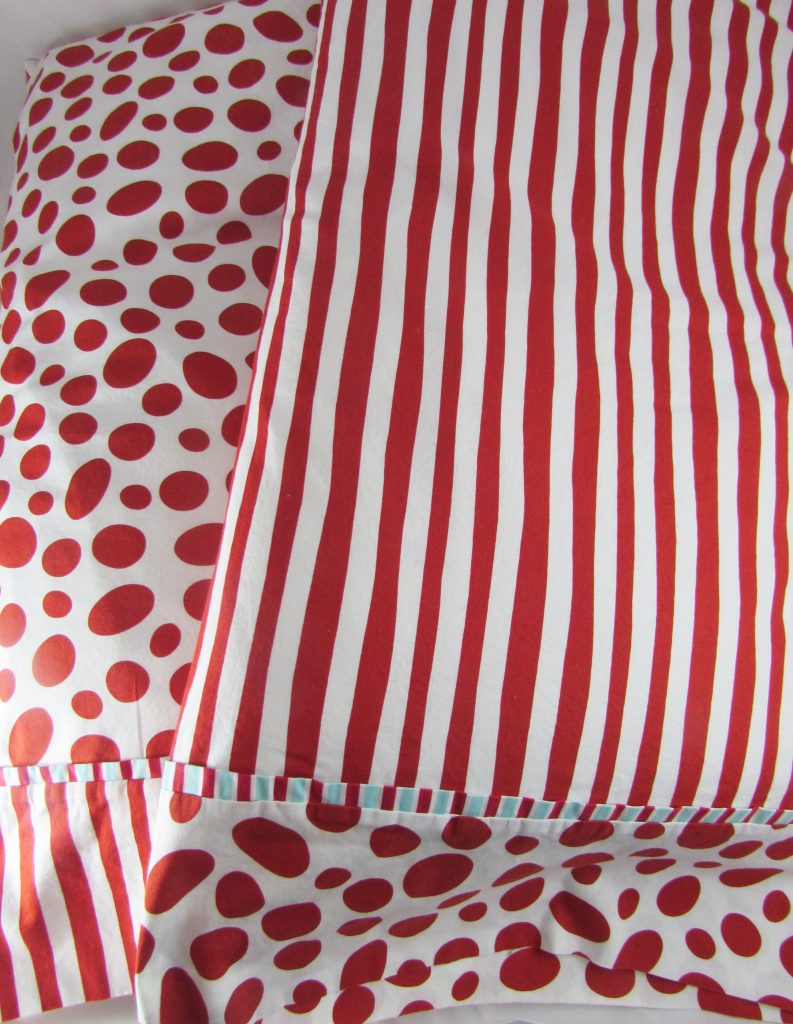 The large scale of the fabrics lends well to something like these pillowcases. I added a tiny stripe of Daysail by Bonnie and Camille to add a pop of color.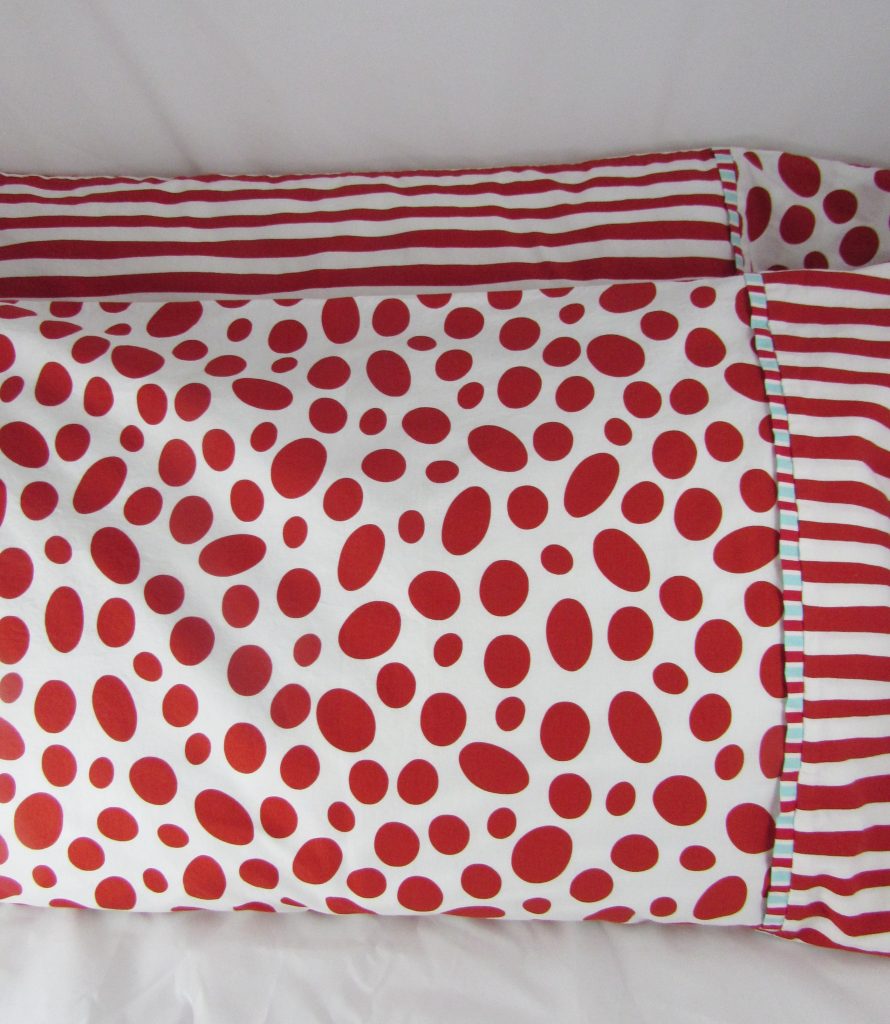 These pillowcases go together so quickly. I used the 'burrito tutorial' that was posted by Leslie of The Seasoned Homemaker. If you haven't tried this method before, give it a try. It is foolproof and the results are very polished.
These are packaged up and ready to be mailed to Michigan. Hopefully they will bring a smile to the recipients.
Linking to my usuals. Please take a look at the top of the page under Link Ups.