Today was one of those days where I had plenty of things I should be doing but I sewed instead. I couldn't get in the mood for anything on the neverending 'to-do' list. I just felt like sewing. Which is fine. I thoroughly enjoyed the afternoon. It is pouring rain outside; so dark and cloudy it looked like evening by 2:00 in the afternoon.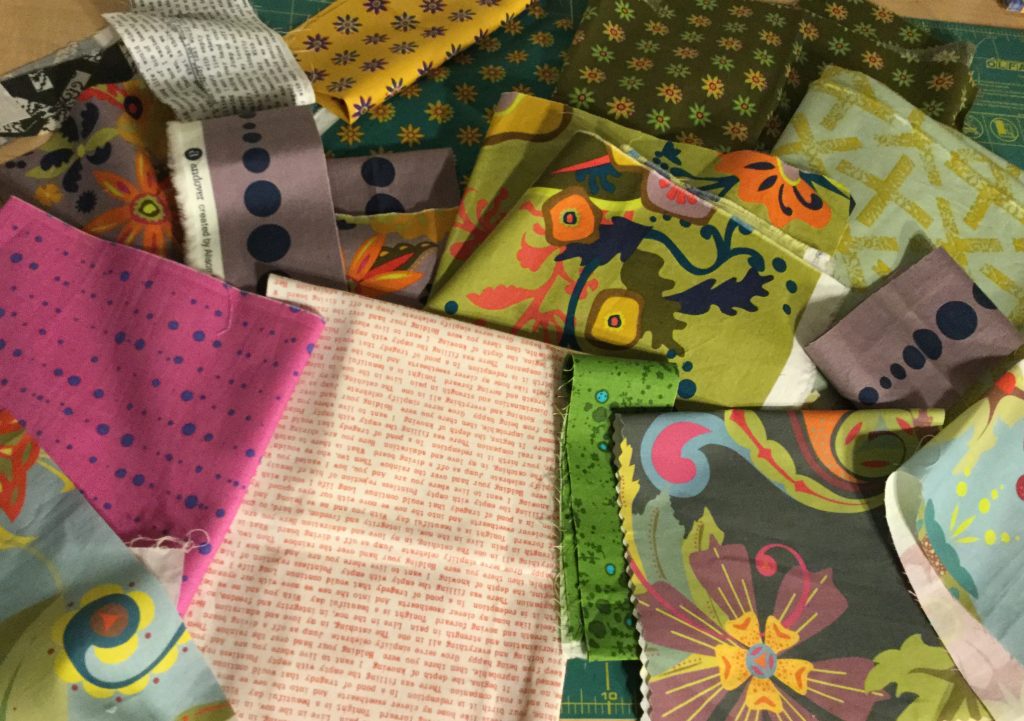 Last night, I decided to pull out my dwindling collection of Alison Glass scraps. You know I love her fabric – I have used it to make a mini for an Alison Glass swap as well as two purses. Yvonne, over at Quilting Jetgirl, has been playing with, sewing with, collecting and posting about Alison Glass lately and it got me in the mood. She is hosting a little Alison Glass celebration in January and there just might be a prize of a huge set of fat eighth's to be won.  All of this set off a bit of an Alison Glass frenzy in my sewing room. 🙂
Thinking about what I wanted to make, I ruled out any sort of mini quilt or table runner. Rather, I wanted to make a tote or a zip pouch. I poked around on my Pinterest boards and found the tutorial for the Open Wide zip pouch from Noodlehead.com.  Anna Graham is the blogger and pattern designer behind Noodlehead. You might remember that I made her 241 Totebag three times over the past year. Her patterns and tutorials are wonderful. I really like the look of the Open Wide pouch.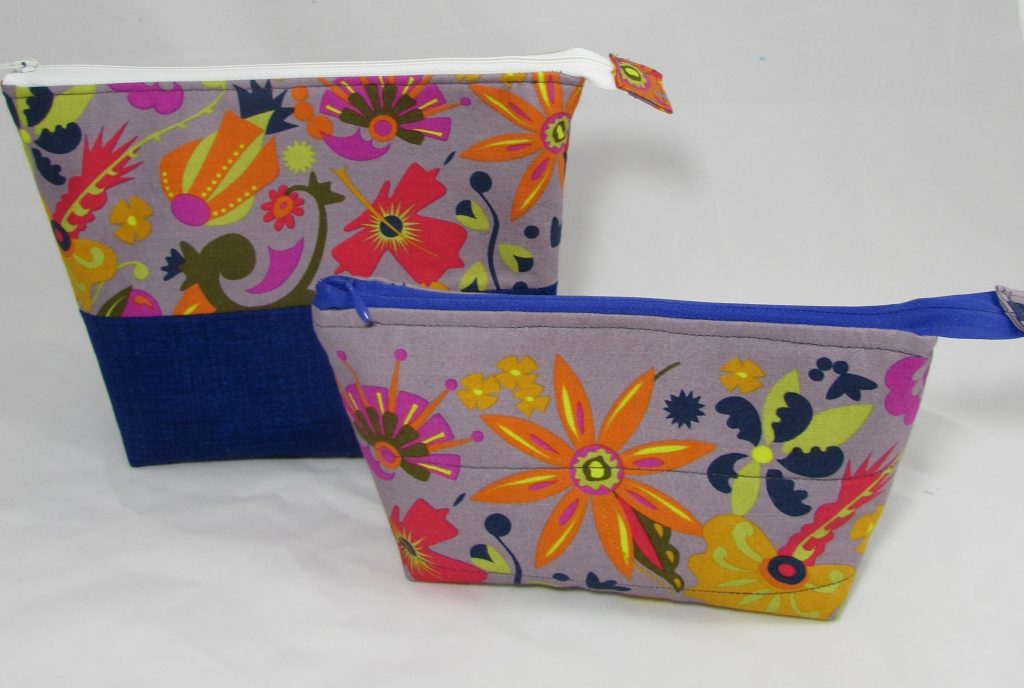 I made two of them this afternoon. They are that simple!  The first one was the middle size pouch that measures about 6″ x 6 1/2″. I decided to have a different fabric for the base of the bag. The second pouch was made with the smallest measurements, finishing at 4.5″ x 5″. I really like the method Anna uses for these pouches. She boxes the corners quite deep which creates a very wide bottom of the pouch, in relation to the length at the top. Because of this, the pouches open wide.  This little variation is such a simple way to get this result.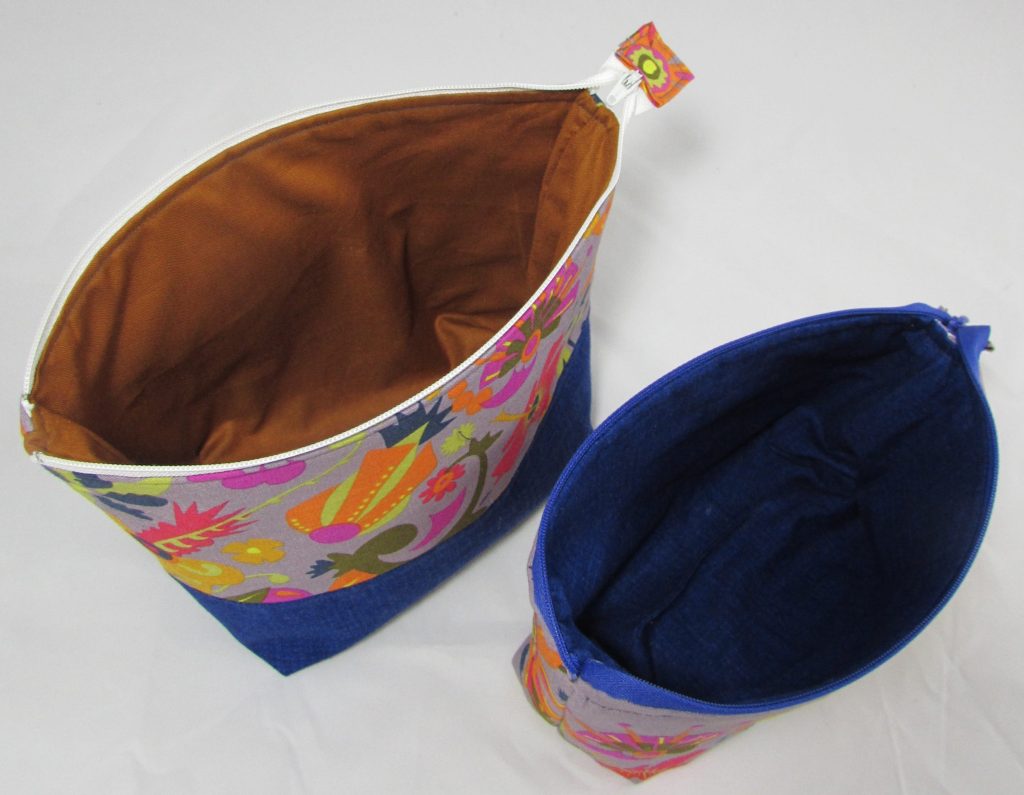 I found two challenges with this pattern. The biggest of which (for me) was boxing the corners of both the outer fabric and lining fabric without being able to peek in and see if the seams were all lined up correctly. Anna's instructions call for sewing the lining and outer fabric together, leaving an opening in the bottom of the lining to turn it right side out.  Prior to turning it right side out, you box all four corners. It worked, but I would like it better if I could see what I was doing. I think it might be possible to stitch the outer fabric and stop. Then box the corners while still being able to look inside and see that it is all lined up. After that, one would continue to sew the perimeter and finish the lining.  Boxing the corners of the lining doesn't matter as much since they don't show.  Of course, I didn't think of this until after I completed two pouches.  😉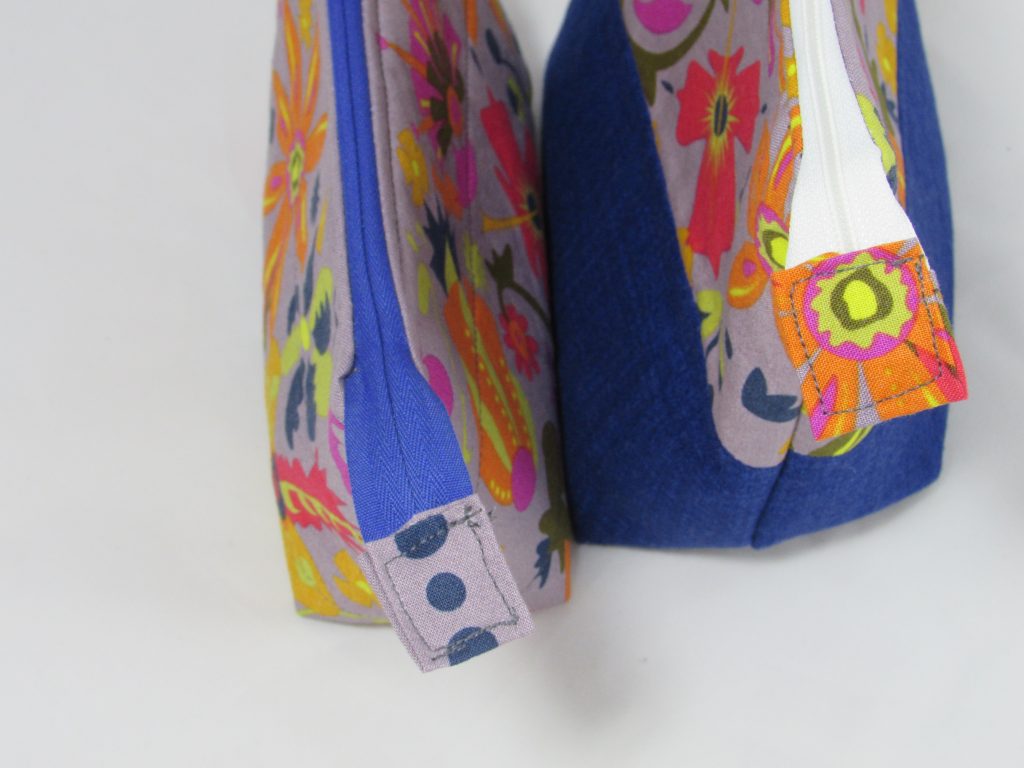 The second challenge is not a huge deal. Anna has the tail end of the zipper extend beyond the end of the zip pouch. It adds a nice touch to the finished bag. But I had a hard time getting a decent result. It was sort of fiddly and I ended up unpicking the stitches on each of them and trying to get a better finish.  They still don't look great. I think I would play with this next time and try to come up with a different way to finish off the end of the zipper. It doesn't look like it should be so hard but it was difficult for me to keep the little folds in place and move the zipper around, dragging the pouch along with it. I wonder if I could have finished the end of the zipper before I even began sewing the pouch together. Questions, questions…. I think I need to make a third pouch and test out these ideas.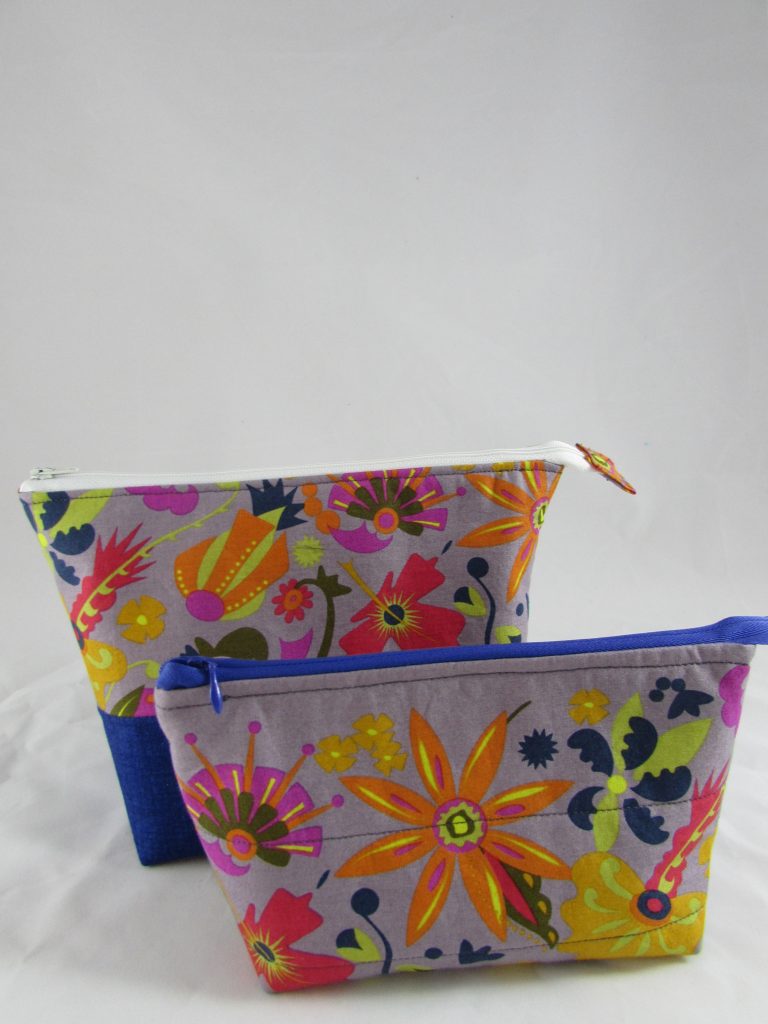 Anna lists fusible interfacing as optional for the pouches. I used a fusible batting. I like the bit of heft it gives the bag. When I made the second one, I decided to quilt two horizontal lines on each of the pieces of outer fabric. It looks cute and will make sure the batting stays nice and flat against the outer fabric. Overall, the pattern is great and it was a fun project for this afternoon. I love the look of the floral fabric (from the Field Day line) and the deep blue fabric together. I got my Alison Glass fix and now I can move on to the next project!
If you are a fan of her fabric, you might want to join in with the Link Up that will be happening over at Quilting Jetgirl.  I think it is good that I made my project early. Yvonne will be hosting the event for the last two weeks of January which is going to be a busy month for me. My son is getting married on January 14th so we will have all sorts of fun happening in January and, most likely, my sewing time will be a bit limited.
Linking up with Crazy Mom Quilts and Confessions of a Fabric Addict this week. Links are available at the top of the page, under Link Ups. Also linking to the Bag It link party at Elm Street Quilts.