Over the last couple of weeks I have been working on my scrappy HST project. You might remember that I have been making fabric with my scrap bins and then pairing the made fabric with a deep gray polka dot and creating HST's. Last time I posted about this project, I mentioned I wanted to make two more sets to complete the quilt top.
I made a pale yellow set.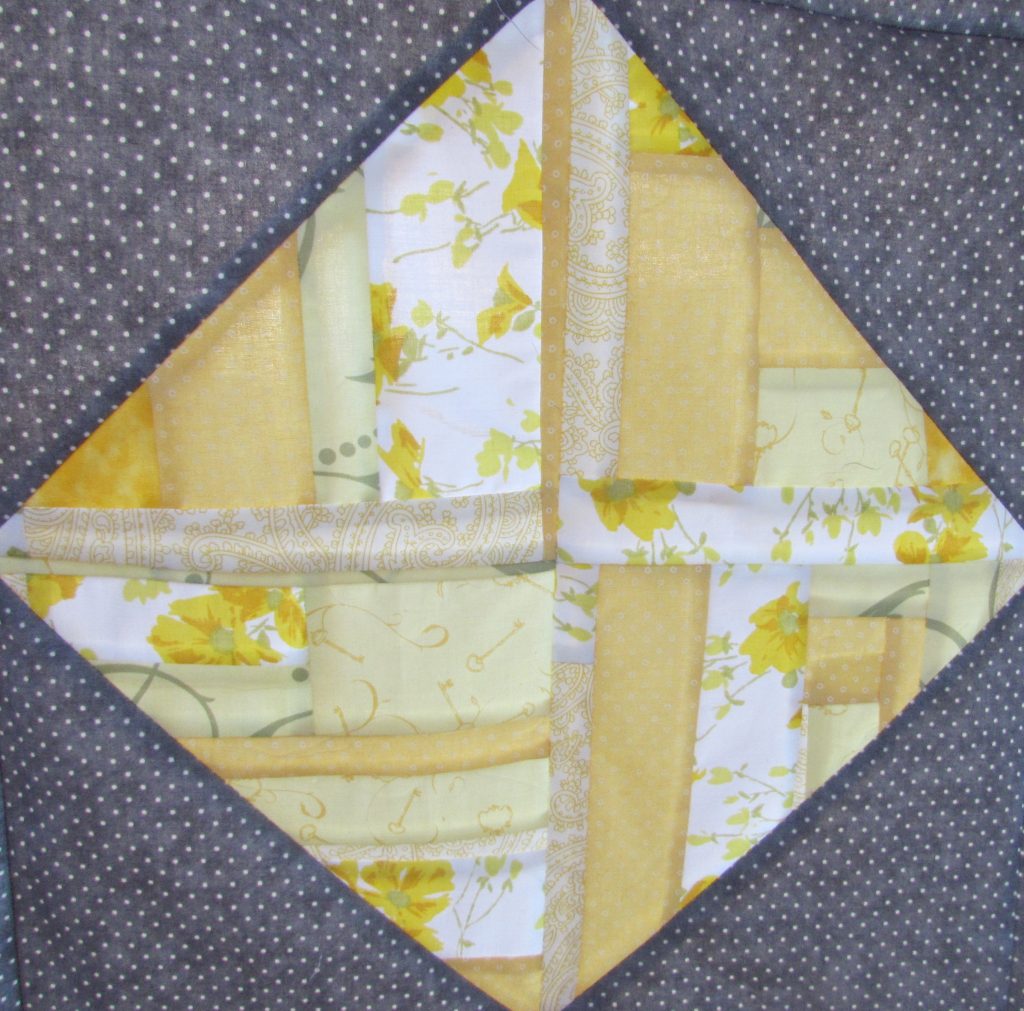 After that, I stitched a light green set of blocks.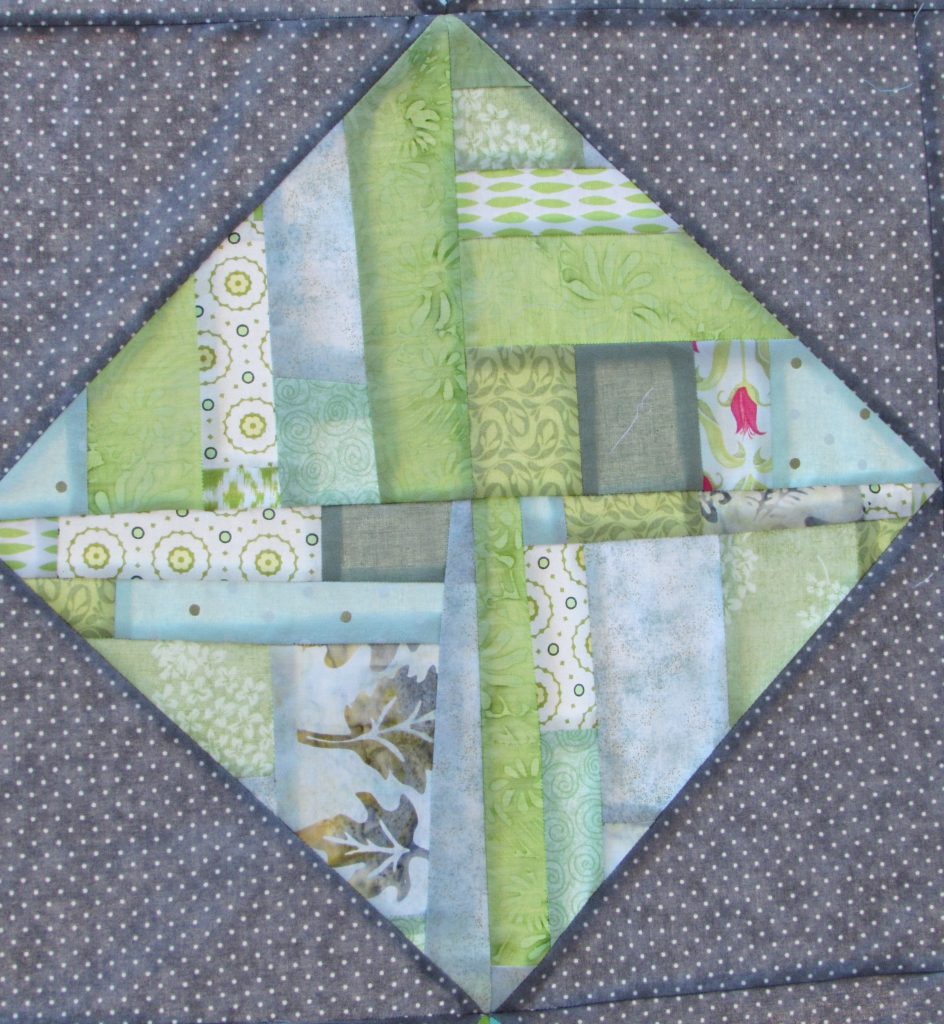 I am quite pleased with the effect of these scrappy blocks now that they are sewn together. There are so many fun bits of fabric to look at and enough different values within the quilt top to make it really interesting. The two shades each of blue, yellow, red and green are really nice.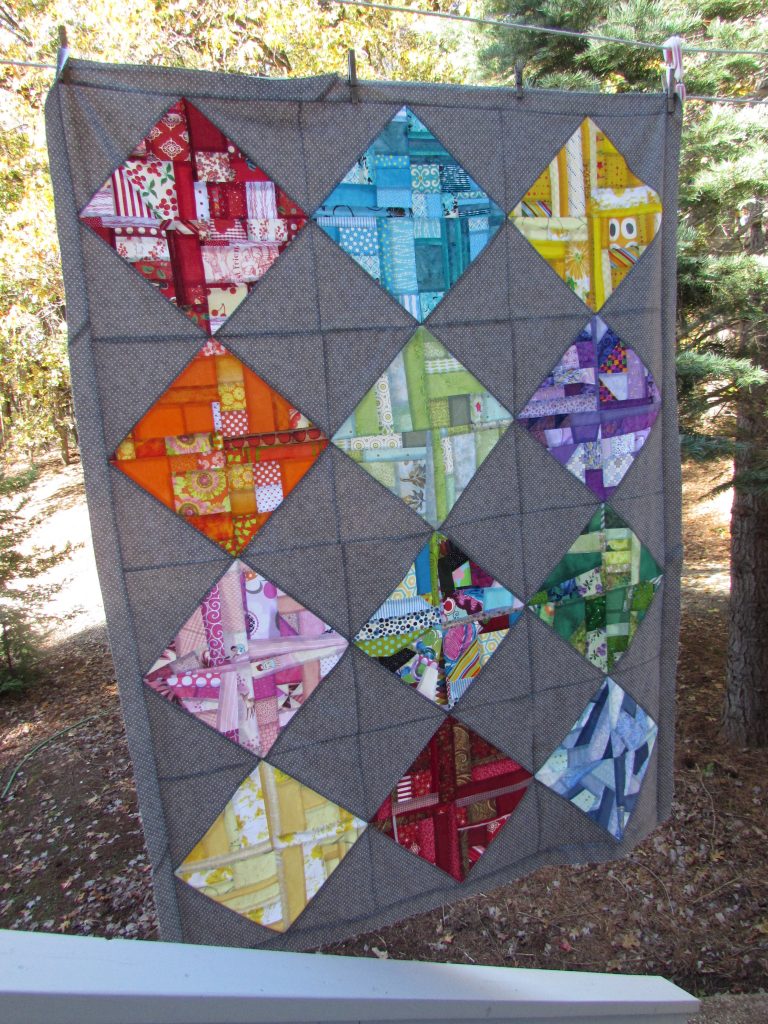 It isn't quite big enough though. I added a two inch border to frame it in gray. Now I am going through the chunks of scrap left from trimming the made fabric. I want to make a scrappy border with these pieces. I am thinking it will be about 3 to 4 inches wide, depending on what the scraps look like. There isn't going to be quite enough so I will have to build them up – this is certainly not a problem. If you could only see my scrap bins!
For now though, I am setting this aside. It is nearly finished and won't take very much time to do that last border. However, I have a few gifts that I am working on and hope to have completed by Thanksgiving. Always something to work on, right?
Hoping everyone had a wonderful weekend!
Linking to Crazy Mom Quilts and Scraptastic Tuesday this week.