The RSC16 color for June (according to Angela over at So Scrappy) is aqua. She suggested adding a pop of lime green but I am pretending I didn't hear that part. 😉  I love the aqua part though. My blue scrap bin is overflowing and the lid no longer closes (literally) so I was happy to use a few scraps up.
This week I finished up the turquoise gemstones and they look so pretty. Turquoise, as in the actual gem, isn't one of my favorites. But these blocks are. What do you think?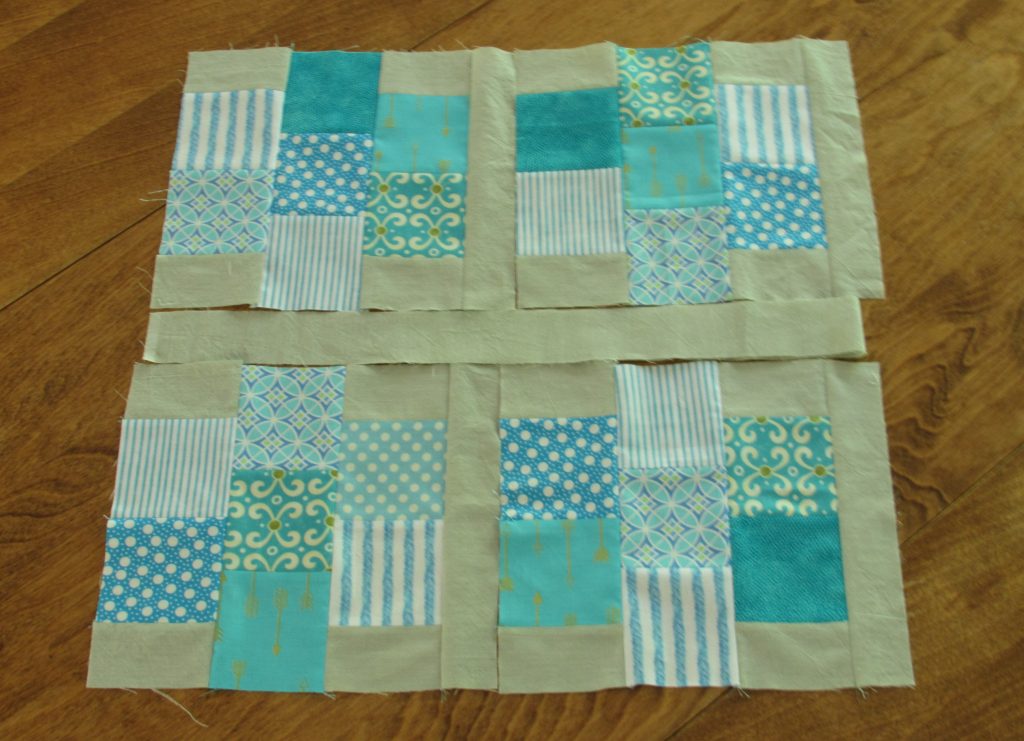 Now that I have so many blocks done, it is becoming difficult to lay them all out. (My design wall is not huge and the light in the sewing room makes for terrible photos.) But here is a sampling of them to give you an idea. I like this more and more with each month! I will have to find another way to lay them out. I suppose I will be crawling around on the floor with them next month!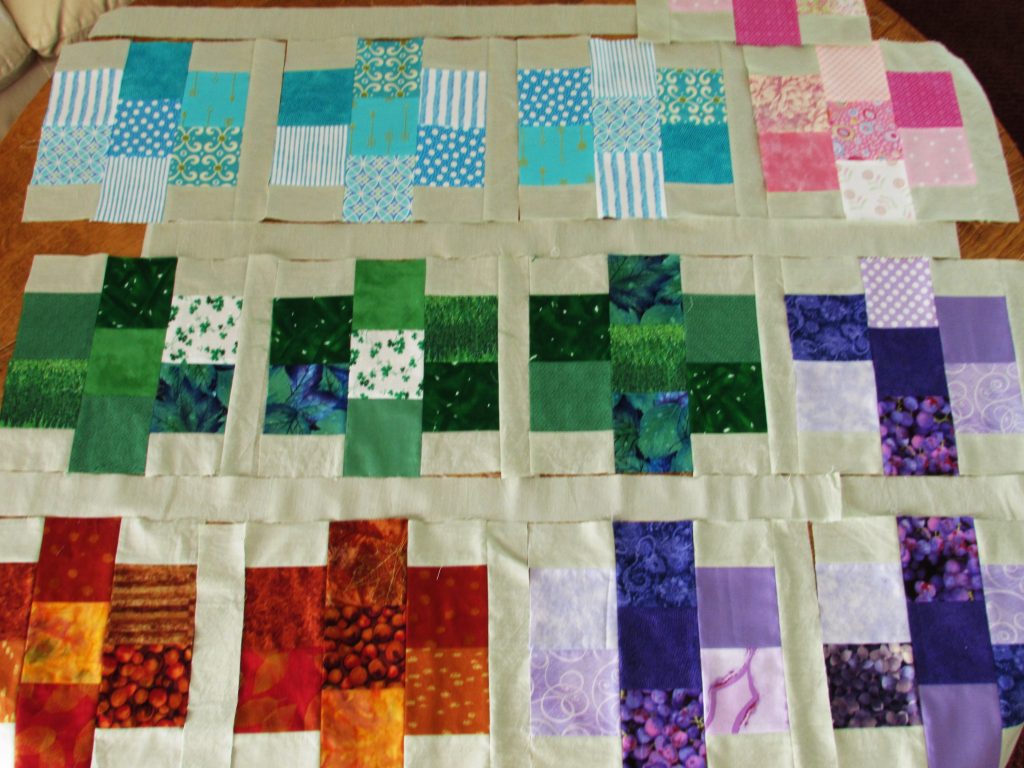 After working on the Gemstone blocks (the pattern for which was designed by Cynthia Brunz and published in an issues of McCall's Quilt magazine), I played with more aqua scraps to create some scrappy HST's. These are so much fun to make. The process is very relaxing.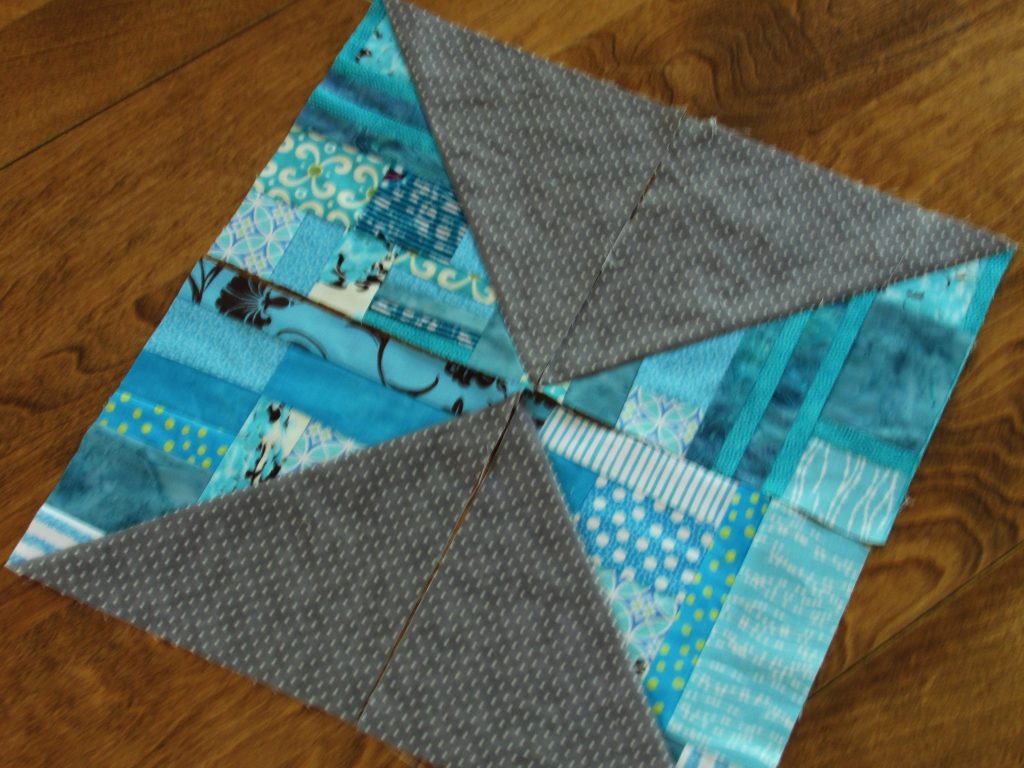 I have added these four HST's to the pile which now consists of 24 eight inch blocks. As before, it is really fun to play with different layouts. This is a favorite of mine.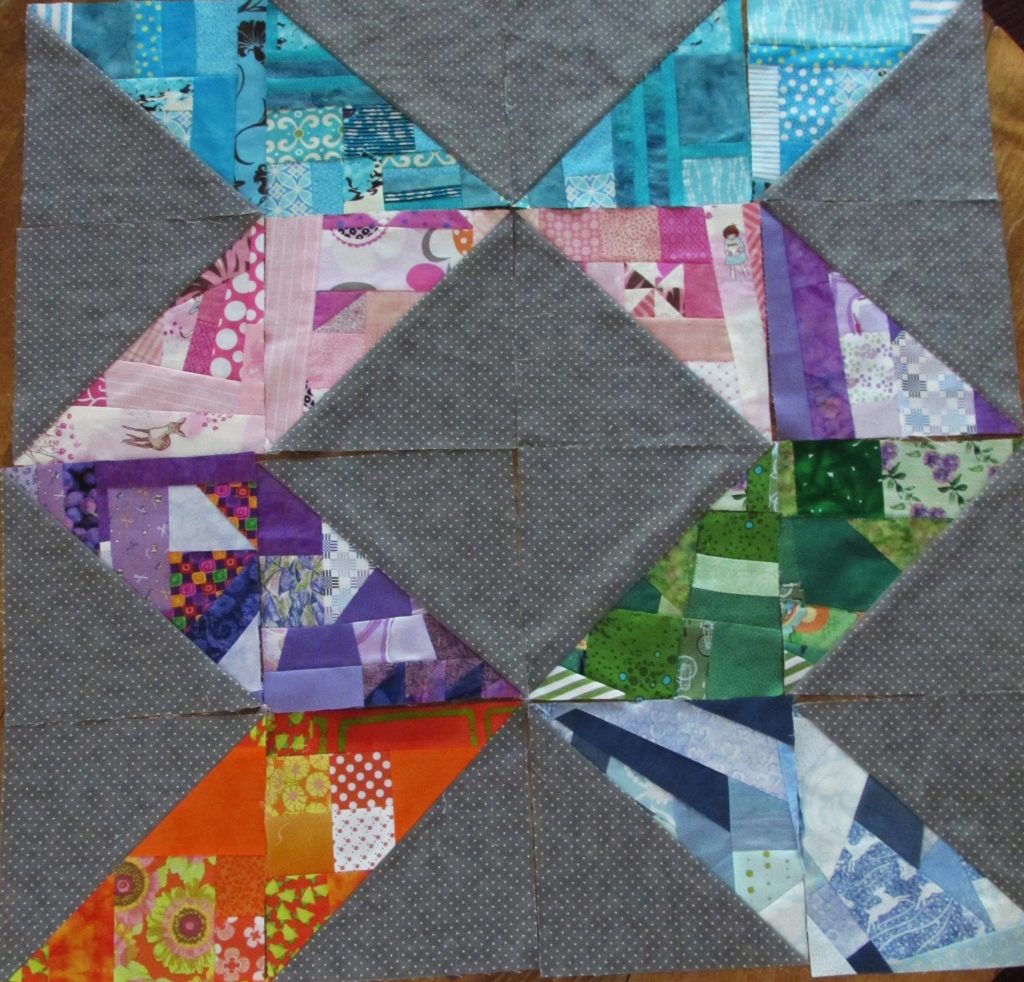 I am drawn to this configuration. Next month when July's blocks are added to the pile, I will crawl around and arrange all of the HST's and see where I am at that point. But this arrangement is high on my list! We will see after I add a few more rows to it.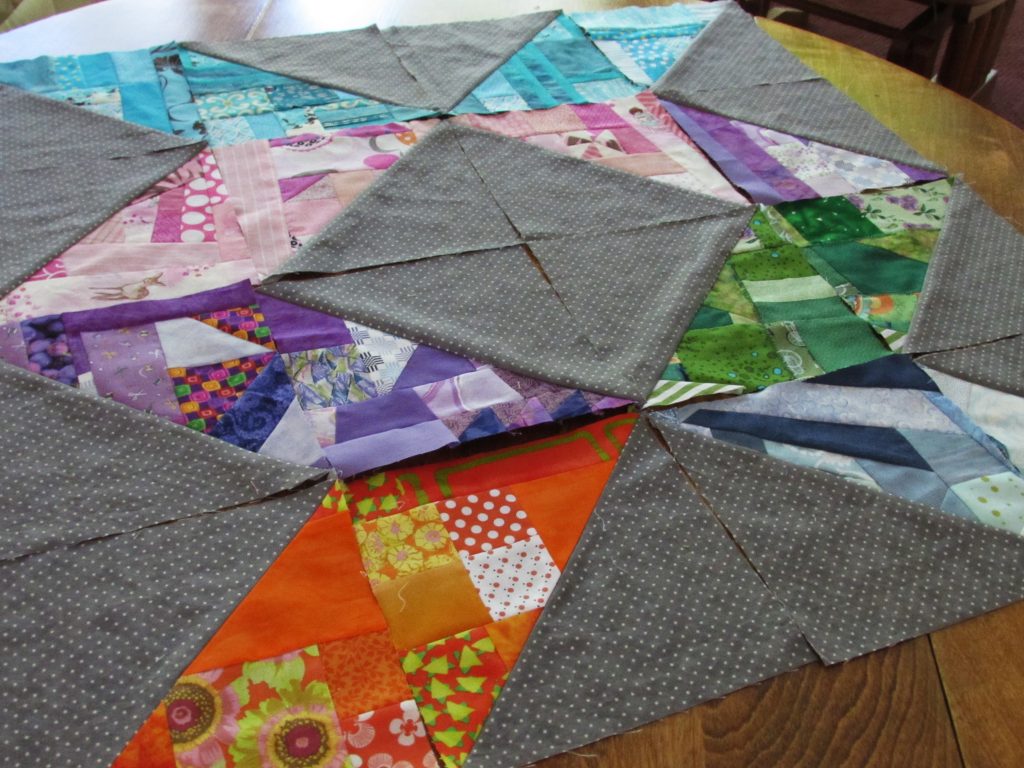 There you have it! The scrappy updates for my June RSC16 projects. I am kind of hoping that July will be some shade of red. We haven't done that this year and I want to create some ruby gemstone blocks.
If you haven't already entered, I have a giveaway happening this week. Saturday, 6/11 is the last day to enter. Hop over and see!  Have a great weekend all!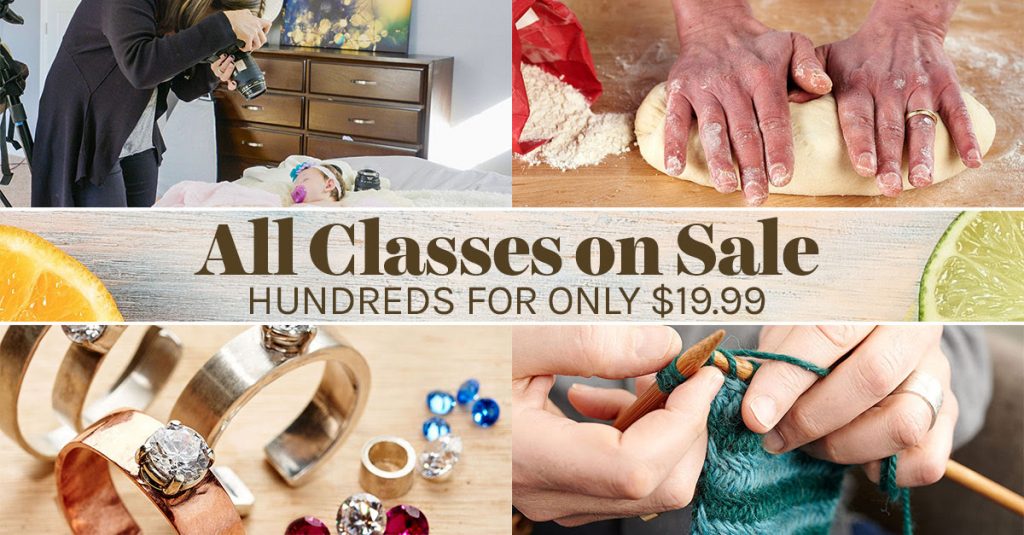 As usual, Craftsy has another great sale going on. Classes are 50% off beginning today, June 10th and running through the 13th. You know how I feel about their classes – I love them. If you haven't tried one, now is the time.
(Note: I am a Craftsy affiliate and if purchases are made by clicking on the link I provide, I will be paid a small commission.)