This week Needle and Foot is hosting the Free Motion Maverick weekly link up.  Muv, the regular hostess over at Lizzie Lenard Vintage Sewing, is busy with family commitments this week. I am happy to host for her.
I regularly check out this linky party each Thursday, linking up whenever I have a FMQ project to share. As you have read, I am trying to practice my FMQ consistently so I can steadily improve the quality of my stitching. Each week, the Free Motion Maverick link up provides me with lots of inspiration and encouragement on my free motion quilting.
Last week I jumped on board with the mystery FMQ QAL over at The Inbox Jaunt. I have used the resources that Lori Kenedy provides on her blog so many times. Her endless stream of tutorials are so helpful. She just started a QAL where we will make a whole cloth mini using a solid color fabric. The frist step was to make the quilt sandwich and mark out the sections. She is assigning a section each Tuesday and there is to be a nautical theme to this project. It is definitely not too late to join in. We are just getting going!
Last week we quilted two rows (top and bottom) of the piece with a loopy stitch. I am using Sulky thread for the top and Aurifil in the bobbin. So far, so good.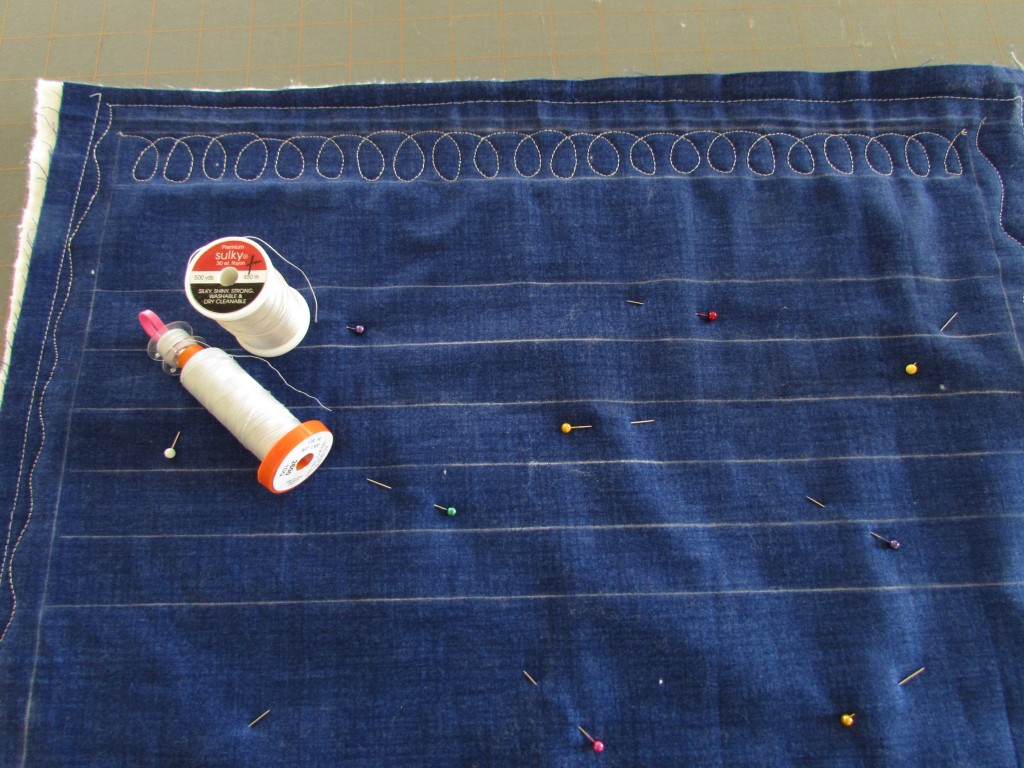 Even though Lori had us run a stitch around the perimeter, I feel like I have to at least place a few pins. It is a small piece though, the pins are probably overkill. This week we did scallops on two rows. I doodled them on paper and stitched on a practice piece before going to the real deal. They look ok. Not great, just ok.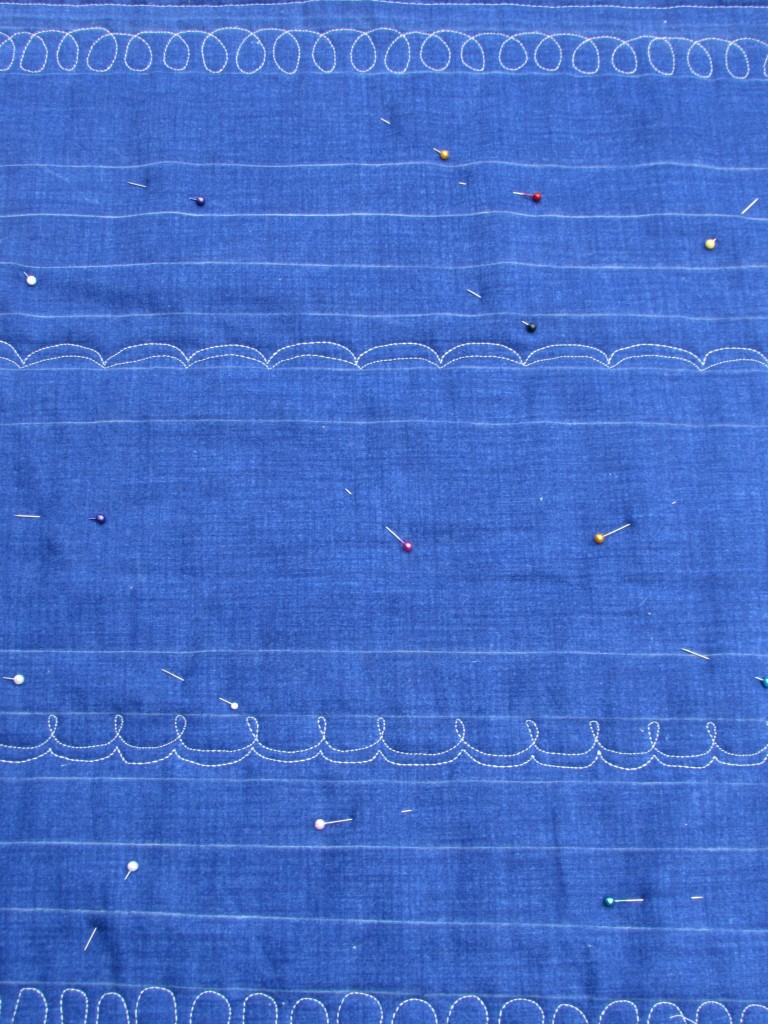 I am looking forward to seeing what is next! Doing such a tiny amount each week makes this easy to fit in with everything else.
I am looking forward to seeing what everyone has been working on this week. Last week, this quilt by Afton Warrick was linked up. The quilting on her piece is outstanding.
Afton calls this quilt "Small Wonders Kaleidescope". It is a beautiful quilt. If you didn't get the chance last week, take a peek at her post. She does a great job of stepping the reader through the process she used to quilt it. Quite inspirational.
Now let's see what you are stitching! Link up here, whether you are a FMQ pro, or a novice, like myself.