Hello and welcome to Needle and Foot. As you probably know, today is the spring giveaway day for Sew Mama Sew. I love these events. It's a great way to meet lots of bloggers that I might not have come across otherwise. I know that you are likely hopping from one blog to the next today, checking out the giveaways — so I will be brief!
Having been quilting fanatically for the past three years, I started this blog last summer to further immerse myself in the quilting community. I have a passion for all fabric and lately have been on the hunt for vintage fabric. If you would like to learn more about me, check out my "About" page up at the top of my site.  I have pictures of my finished projects available for you on the "Quilt Gallery" page; the link is at the top. To get to know what I am all about, you might like to read some of my more popular posts written over the past ten months that I have been blogging. I hope you will enjoy taking a peek at my world and that I get a chance to get to know you through your comments.
Four Weddings and Four Dresses
Honeymoon Quilt – 16 Years Late
Paying Homage to High School Home Ec
I am happy to be offering this wonderful collection of Kaffe Fassett fabric for one lucky person.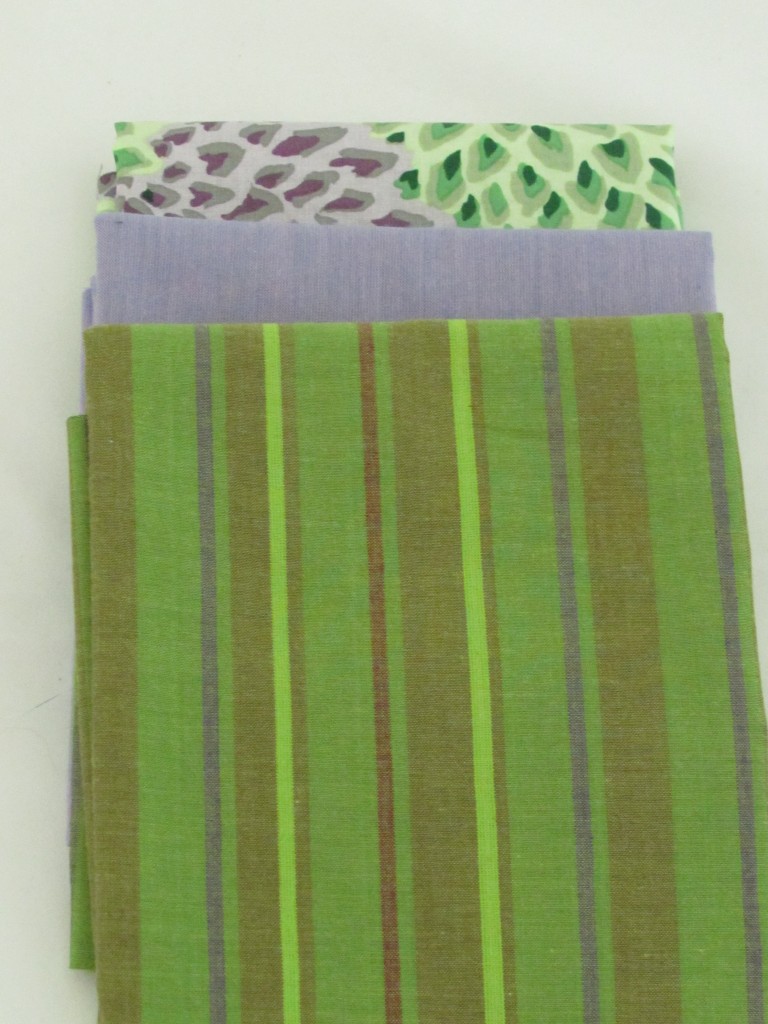 These are 1/2 yard cuts and will be a fun addition to some lucky person's stash.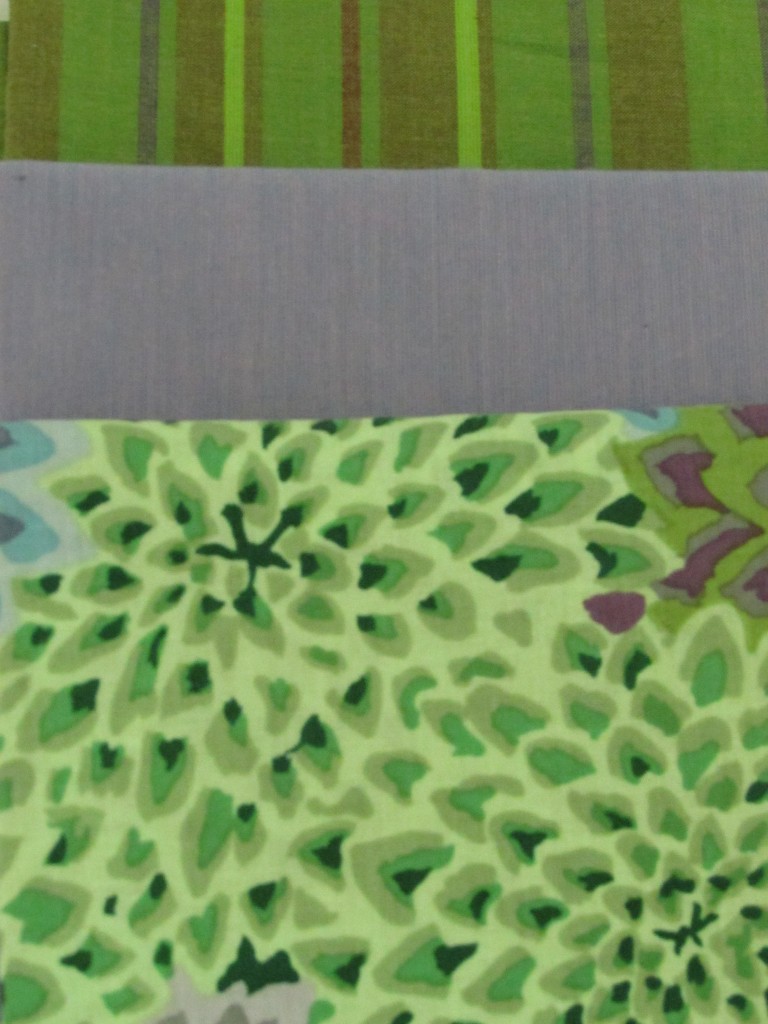 Green is one of my favorite colors and it pairs well with the lavendar shot cotton.
To enter the giveaway, please leave me a comment telling of a favorite memory about your mother or about your experiences being a mom. Actually, anything to do with motherhood since Mother's Day will be celebrated this weekend. If you are following me, that is worthy of a second entry. Just let me know how you follow me. If you would like to start following me, please enter your email address at the top right side of the screen to subscribe or follow me on Bloglovin and you can also have a second entry. (This giveaway is open through Sunday, May 10th at 6:00 pm pacific standard time.)  <THIS GIVEAWAY IS NOW CLOSED.>
Thanks so much for stopping by Needle and Foot. Wishing you the best of luck with all of the giveaways today. Happy sewing to you all.
(I am sorry to say that due to the cost of postage, this giveaway is open to participants in the United States only.)