Well, I didn't think I would get to these this month but I did!  For RSC15 (Rainbow Scrap Challenge), April's color is purple. I have been following along with Mari's Classic Stitches BOM over at Academic Quilter and the block for April is a simple one titled Delectable Mountains. Lucky thing she was doing a simple block because this has been a really busy month. I just managed to squeak these out in time. I didn't want to fall behind. Skip a month, thinking you'll come back to it, and somehow it gets shoved aside.
I love these blocks though.  Simple strips of the main color and the background, does it get much easier than that?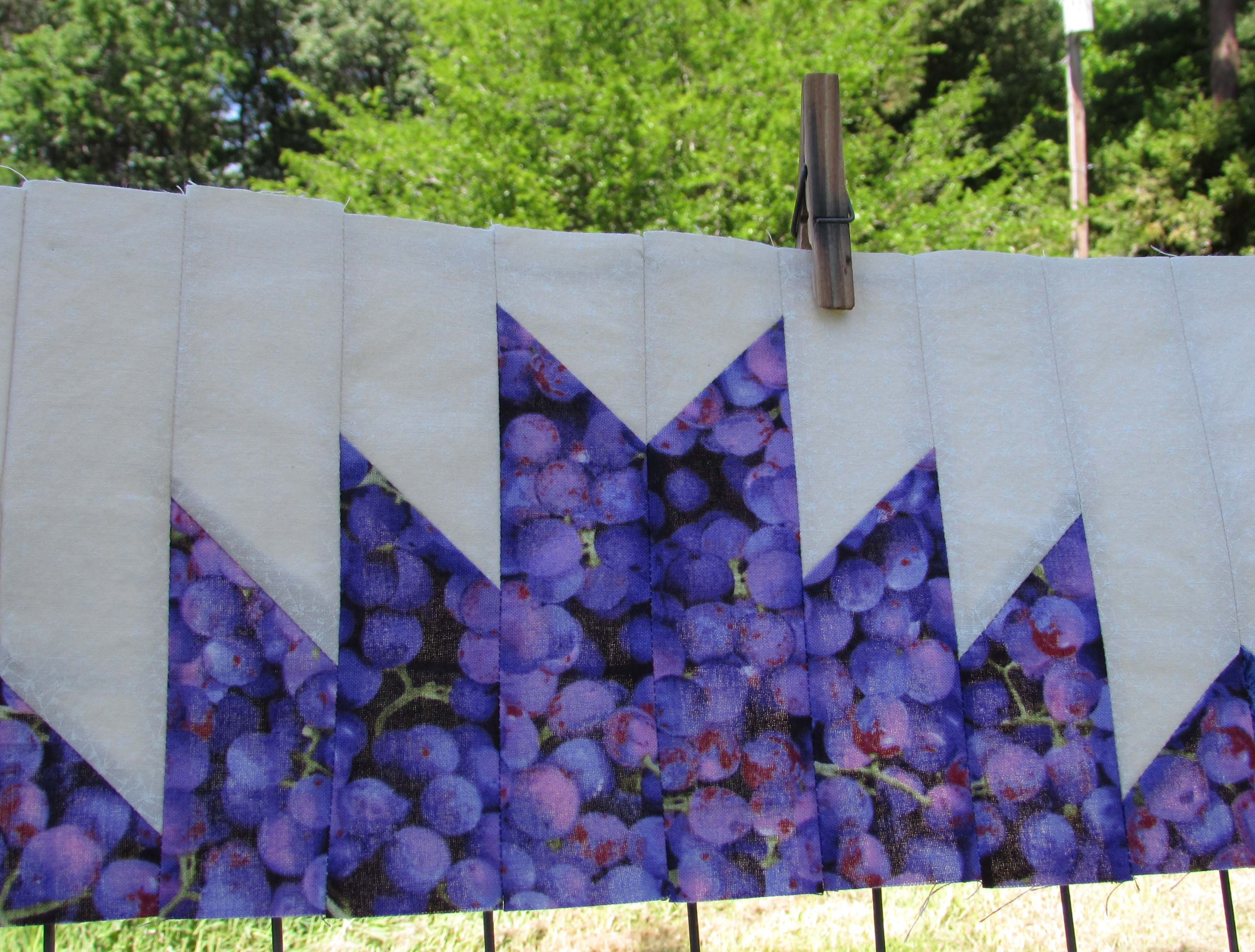 A whole mountain range of majestic purples!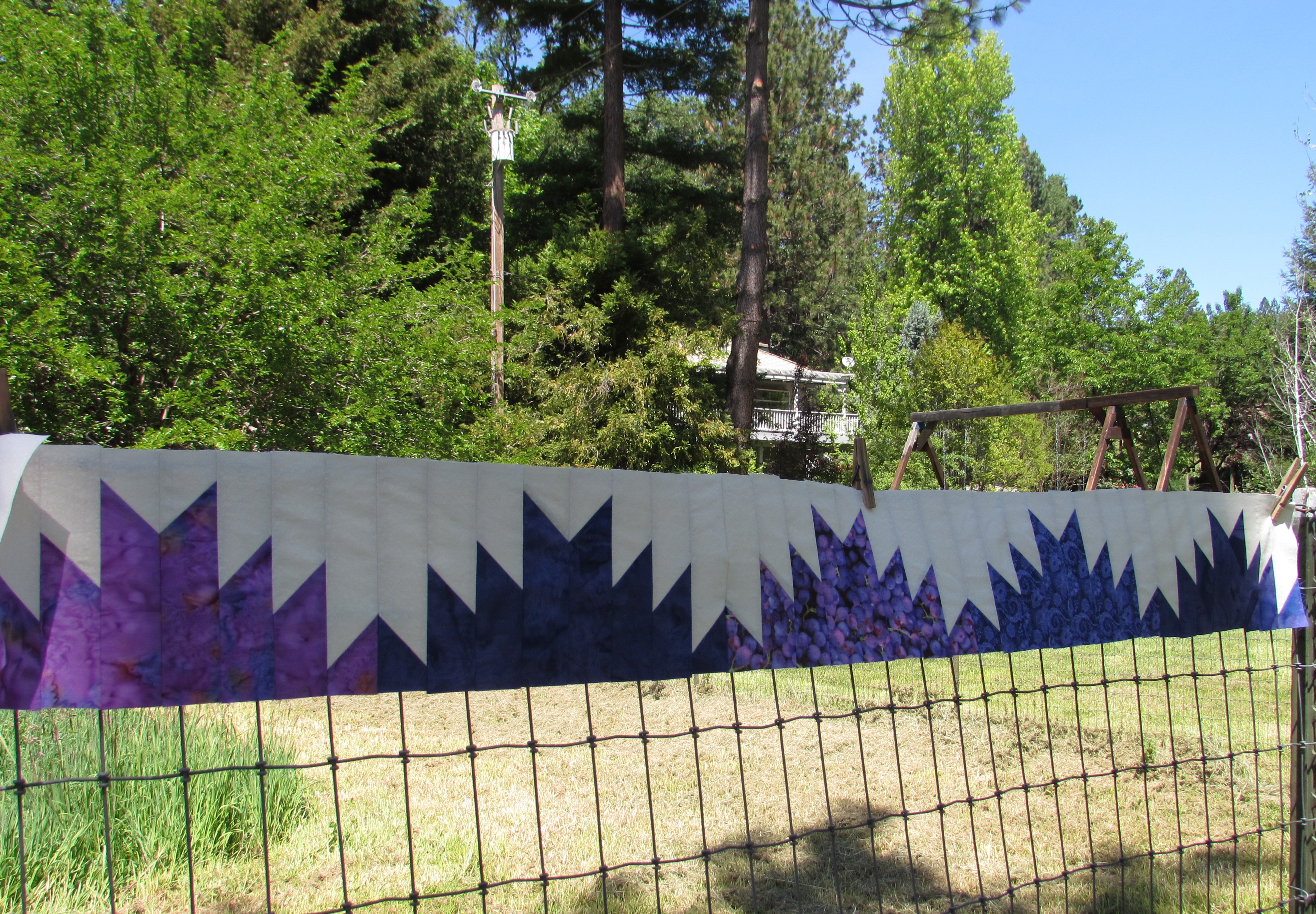 The row quilt is growing!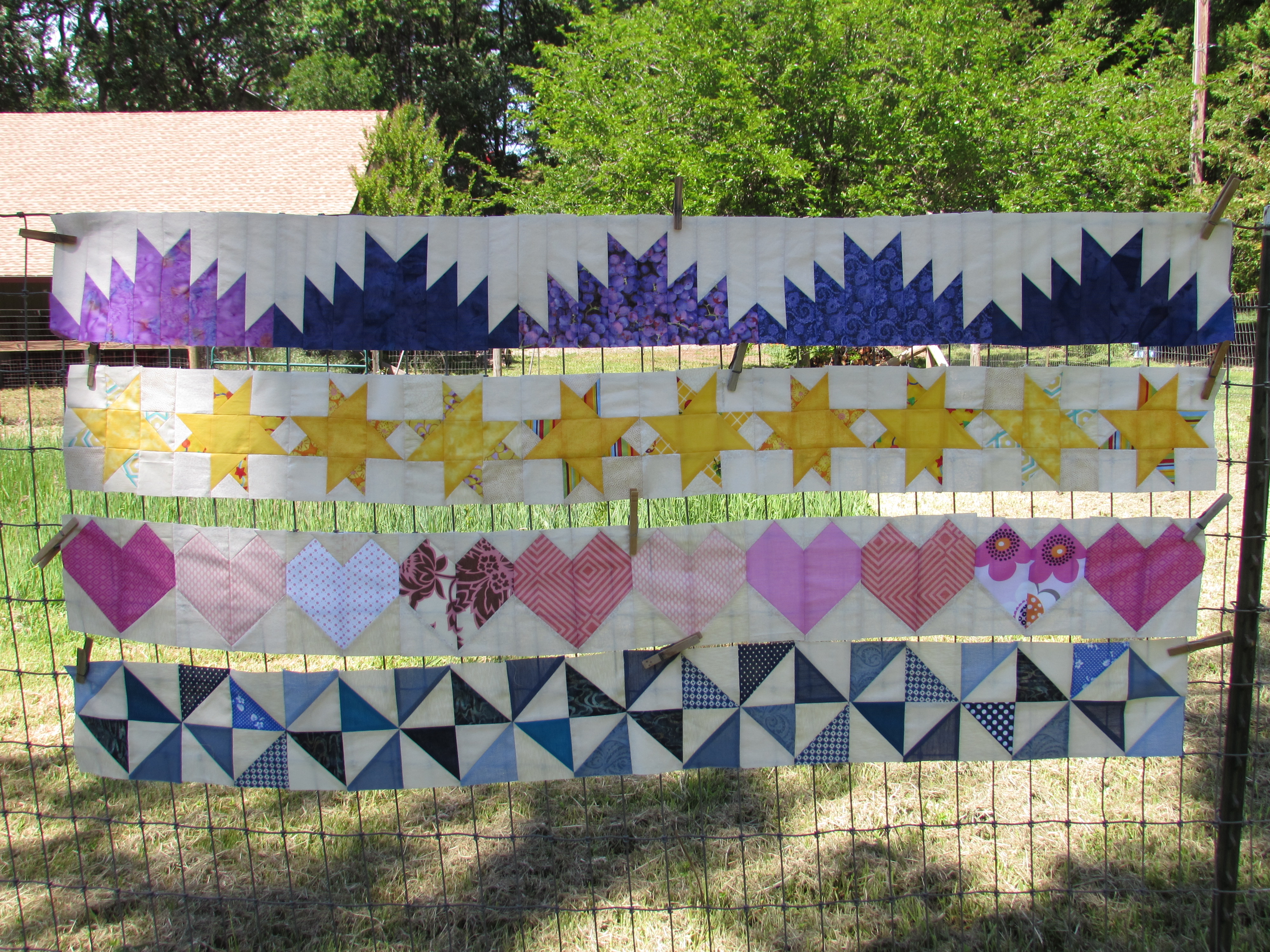 While I did manage to make my April row for the row quilt, I didn't finish all three of my goals for April's ALYOF. My hope was to make two table runners (which I did) and one mini quilt. I finished the top of the mini for the Allison Glass Mini Swap but felt like I would really be rushing things to sandwich, quilt and bind it before the end of the month. Since this is going to someone else, I really want a great finish on it. I am debating doing a circular quilting pattern on it and that will take some time. So, I won't link up with the April finishes over at Sew Bittersweet Designs. Just couldn't get it all done. Oh well. The top looks great though.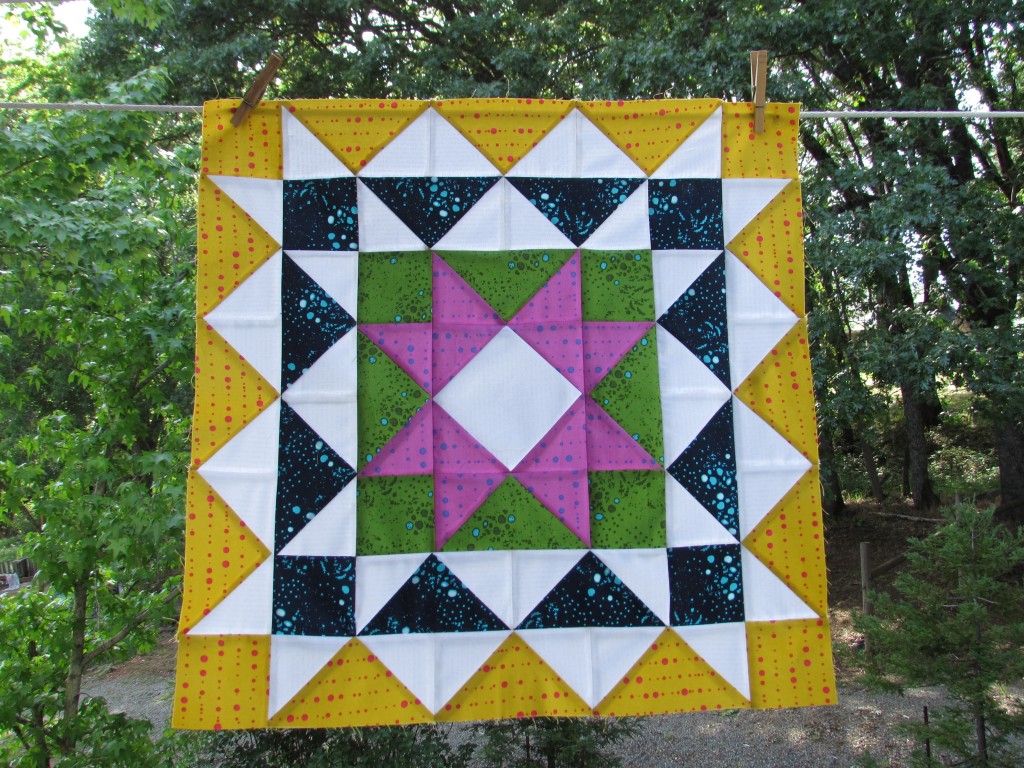 The colors are wonderful.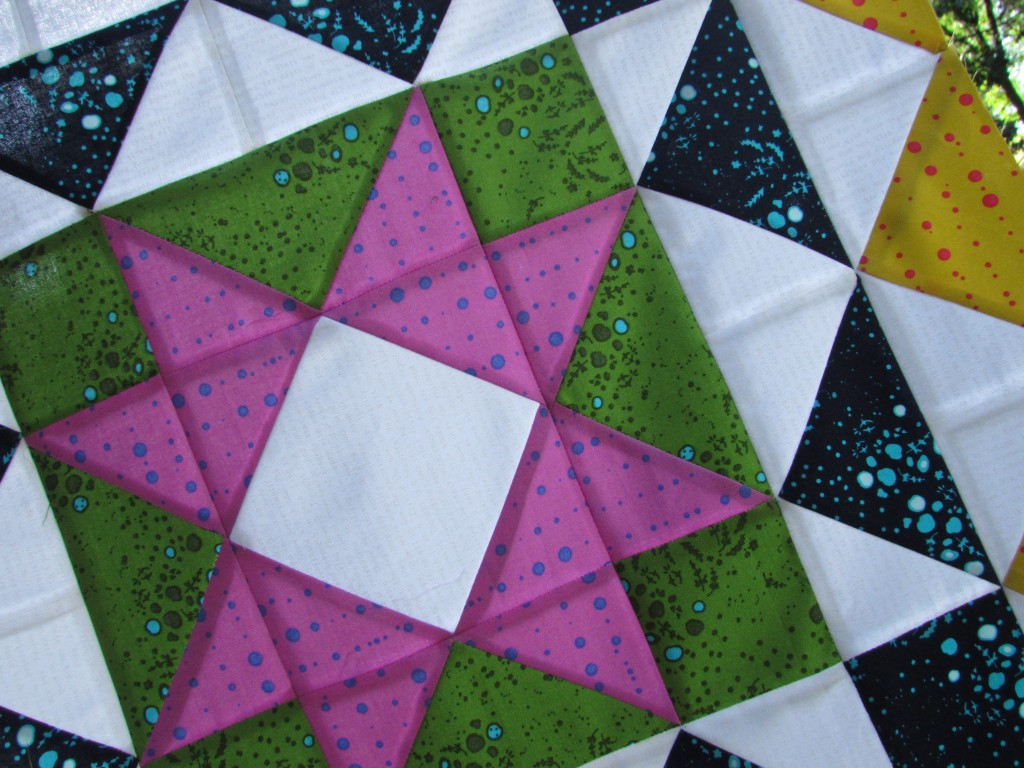 Two out of three isn't bad. Sorting and washing all of the vintage fabric that I have been posting about has been time consuming. Also I had a number of Etsy orders to deal with so April went by in a blink. I will have to really think when I plan what I can accomplish next month. May is going to be a crazy, busy time around here and I doubt I will have as much sewing time as usual.
Hope everyone had a wonderful week and got in at least a little bit of sewing time.
Linking to Crazy Mom Quilts and Confessions of a Fabric Addict as well as So Scrappy.