The past week was a busy one and I didn't spend lots of time at the sewing machine. I spent several days visiting with my son who lives in the Central Valley.  Soooo hot there. I lived there years ago and acclimated to the heat back then.  Now?  Not so much. While I was there I made a trip to the local quilt shop in Turlock, CA — called "Cloth and Quilts".  It was really well stocked and the people were so friendly. (But then, isn't that always the case?  They are quilters, after all.) I was fairly disciplined and only picked up two pieces of yardage and three fat quarters.  Not too bad at all.
Even with being gone for a few days, I did manage to finish a baby quilt that I have been working on.  I posted about it earlier here. I am so pleased with the final result! The colors are adorable and overall it is a sweet little quilt that will, hopefully, make some new mama out there very happy. I did five inch squares on point with white sashing.  I also appliqued a heart to one of the squares on the front and then did a pieced backing with three more appliqued hearts.  Love these accents!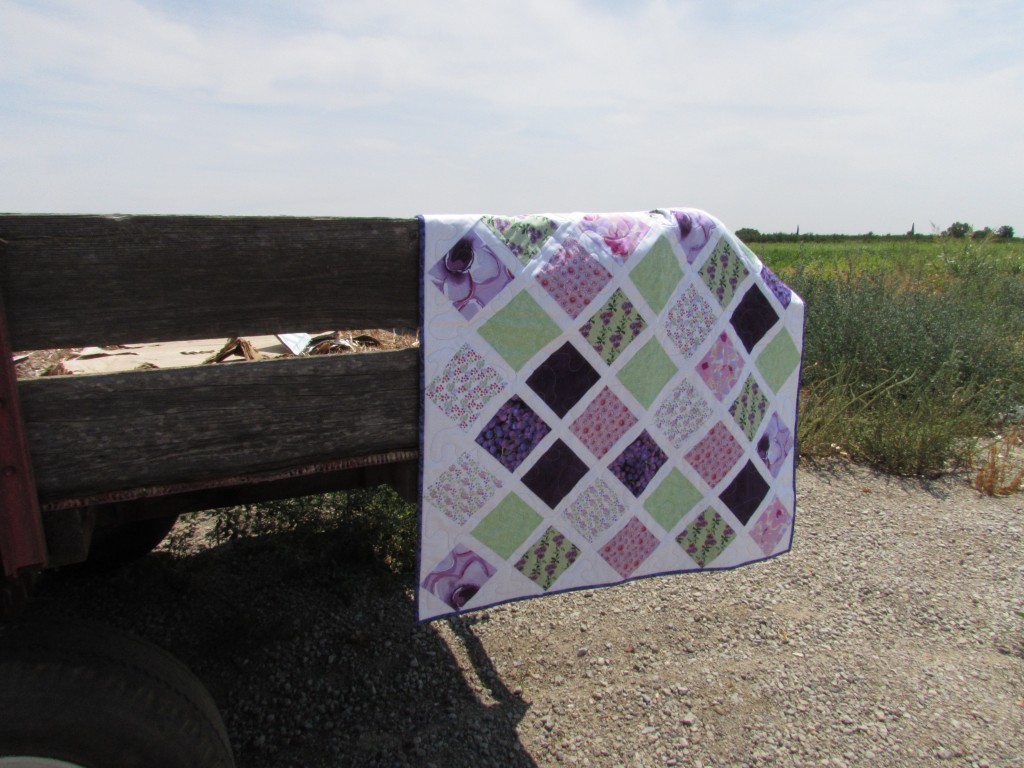 The print that I used for the backing was leftover from another project.  I can't remember the name of it but I love the floral print.  They look like hydrangea blossoms to me but who knows??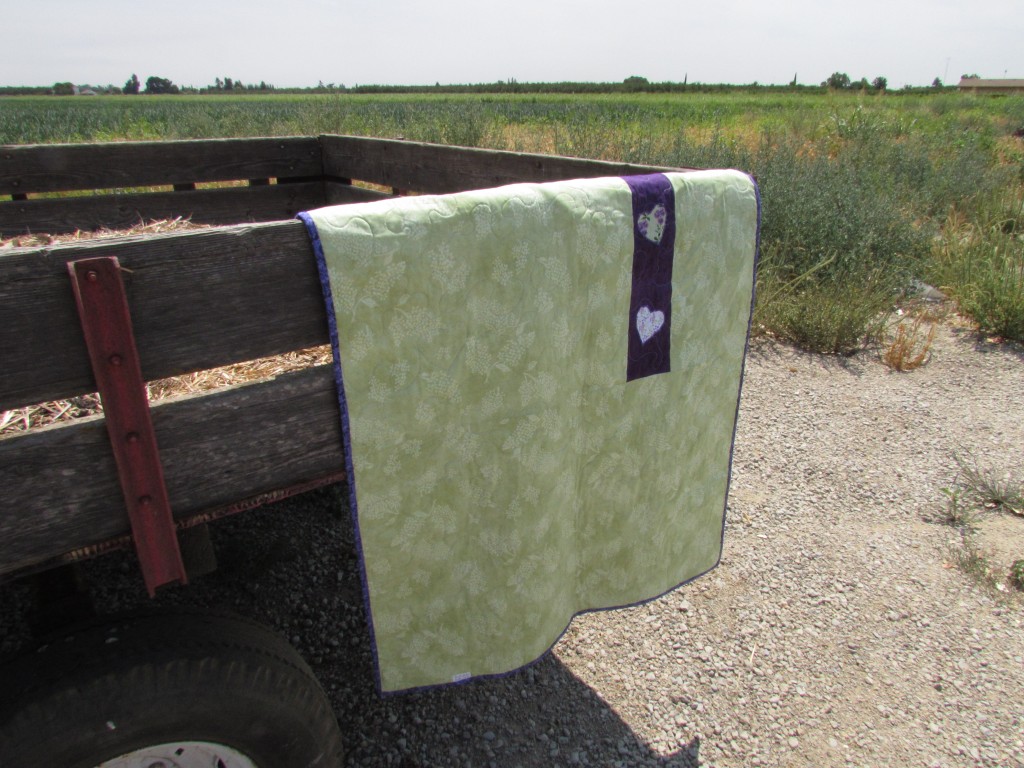 I quilted it on my machine with a large, loose stipple.  It was a breeze to quilt up. Then bound it with a dark purple piece.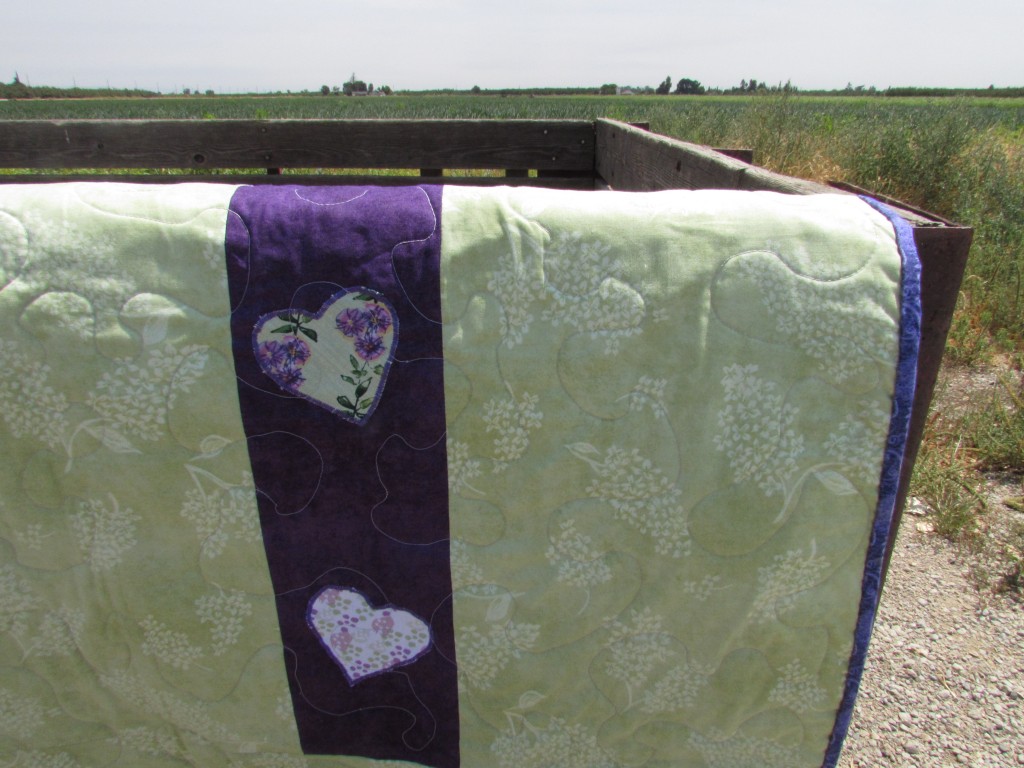 Just had some labels made and tucked one at the bottom edge.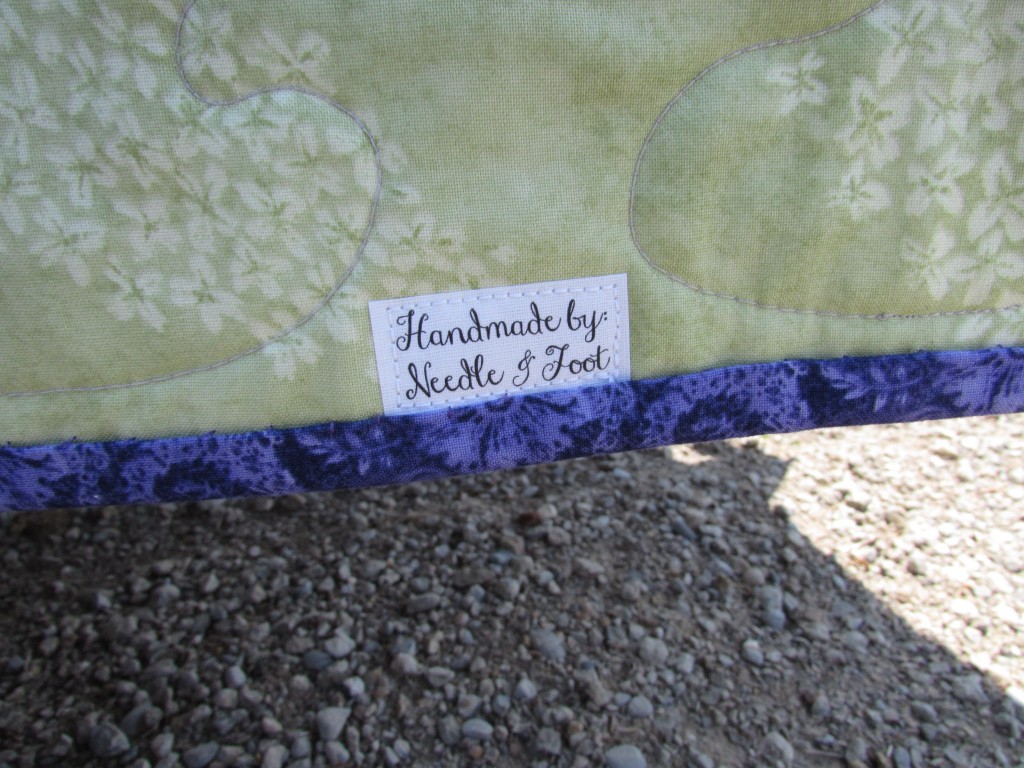 A finish for this Friday – Yay!  The quilt is listed in my shop on Etsy waiting for the right person to come along and snap it up.
Linking to Crazy Mom Quilts and TGIFF.