The quilt I am sharing today exemplifies our many choices and the potential with each one. All arrows point outward to a possible path taken. Many colors to choose from allows a person to pick what is right for them. This project is really different from anything I have made previously and thus presented a few hiccups along the way. But the result is great and I am happy to see it hanging in our family room.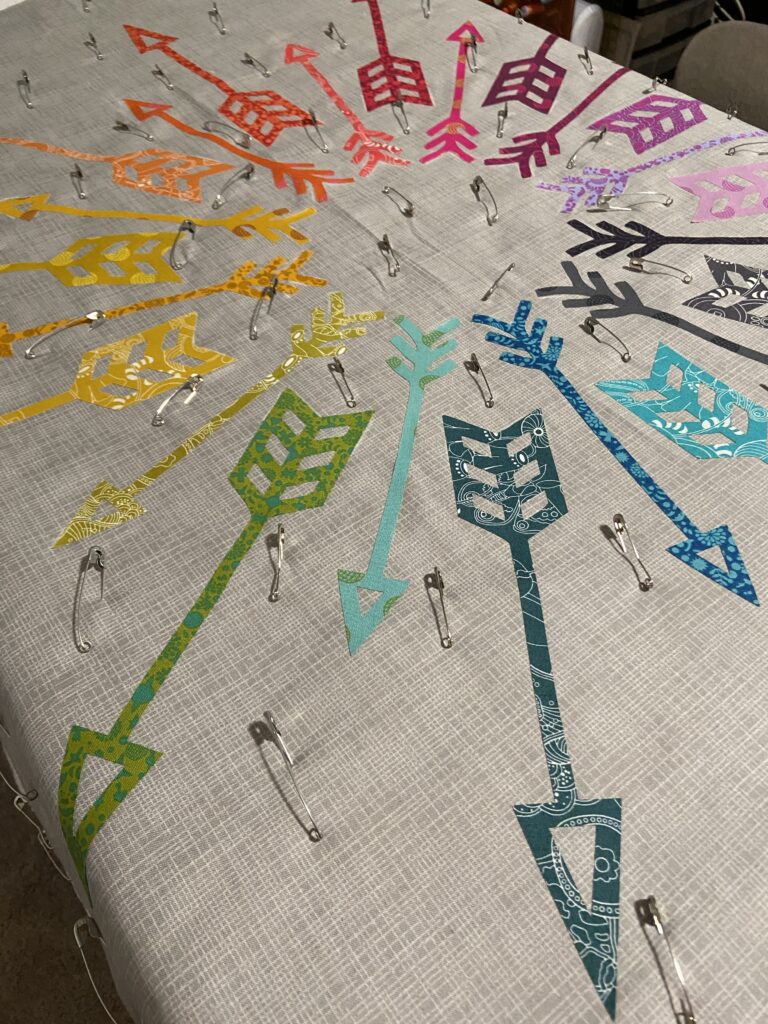 I bought this as a kit at a quilt show last summer. The arrows are laser cut from Alison Glass 2016 Sunprint line. They had the fusible backing already applied to them. All of this is great because the arrows are very thin and delicate. It would have been a tedious process were I to have to apply the fusible myself. Anyway, I think I actually fused the arrows to the backing in November. With the holidays and myriad illnesses all winter long, I didn't get it basted until some time in February.
To really be sure the arrows stayed glued to the backing, I decided to use matchstick quilting. I started with wide-ish lines. Maybe spaced an inch apart? Then I filled it in, stitching between the lines. This is when I had the problems!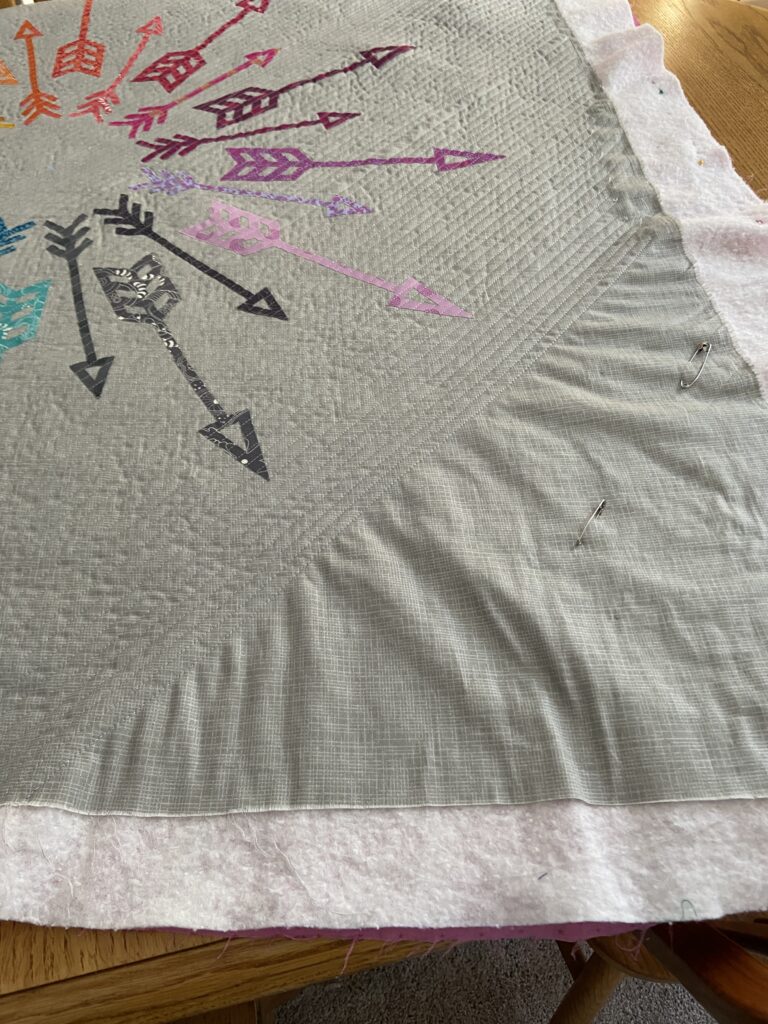 As I got to the corners the fabric just ruffled – it was a mess and I was really concerned. I posted on Instagram and Facebook asking for advice. Yvonne, Quilting Jetgirl, sent me a link to a tutorial she has for blocking a quilt. I decided to block it before I finished quilting it. I was somewhat skeptical because I had tried to block a quilt some years ago and wasn't successful (and now I know I didn't do it correctly)! But with her tutorial, I got to work on this piece.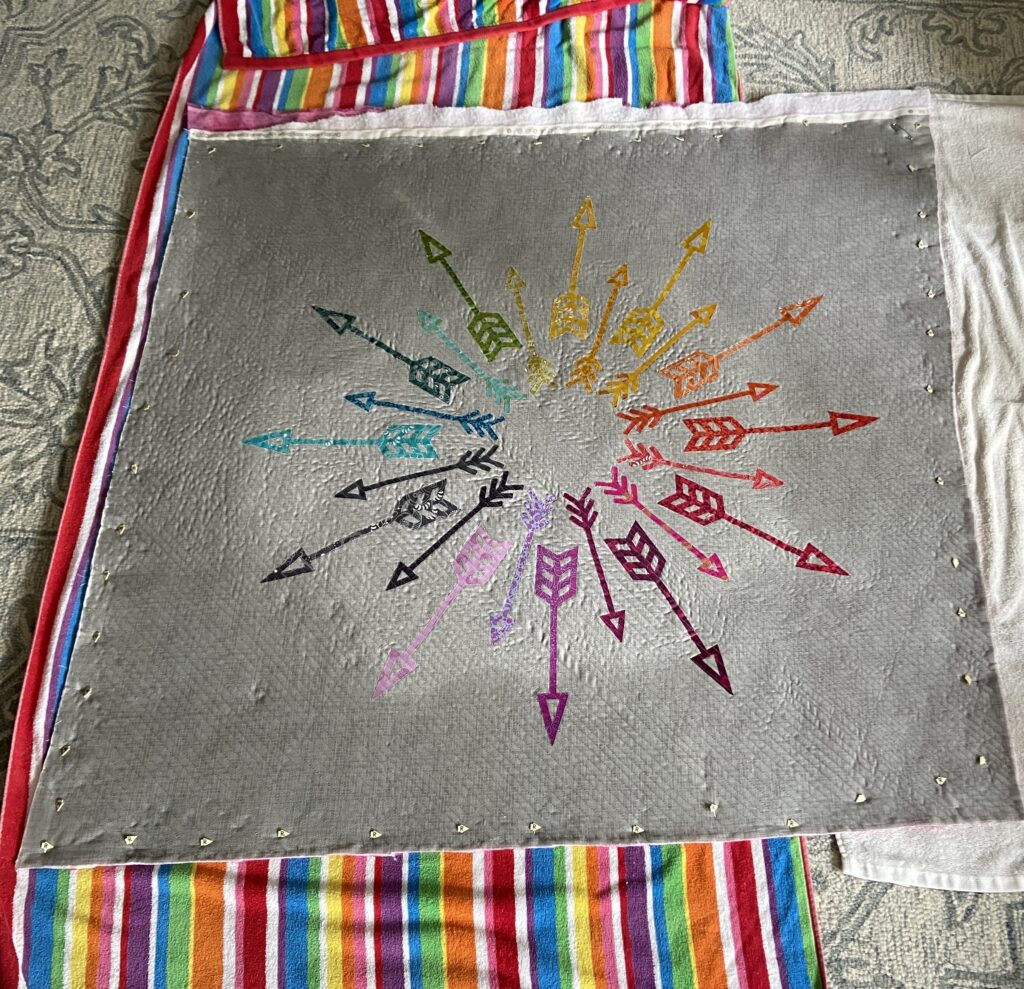 With beach towels under the quilt to protect the carpet, I sprayed water all around the permitter of the quilt. I didn't want to soak the arrows if possible because I think it would have diluted the fusing. But I really wet the outer portion. Then I took long pins and pinned all the way around. As I was pinning, I was either stretching or patting inward to get the fabric back into shape. I left it pinned to the towels & carpet for several days to be sure it was truly dry. This worked beautifully.
After the quilt was flat and shaped nicely, I finished the quilting. With Yvonne's advice playing in my head, I stitched very slowly and tried to be sure not to pull on the piece at all.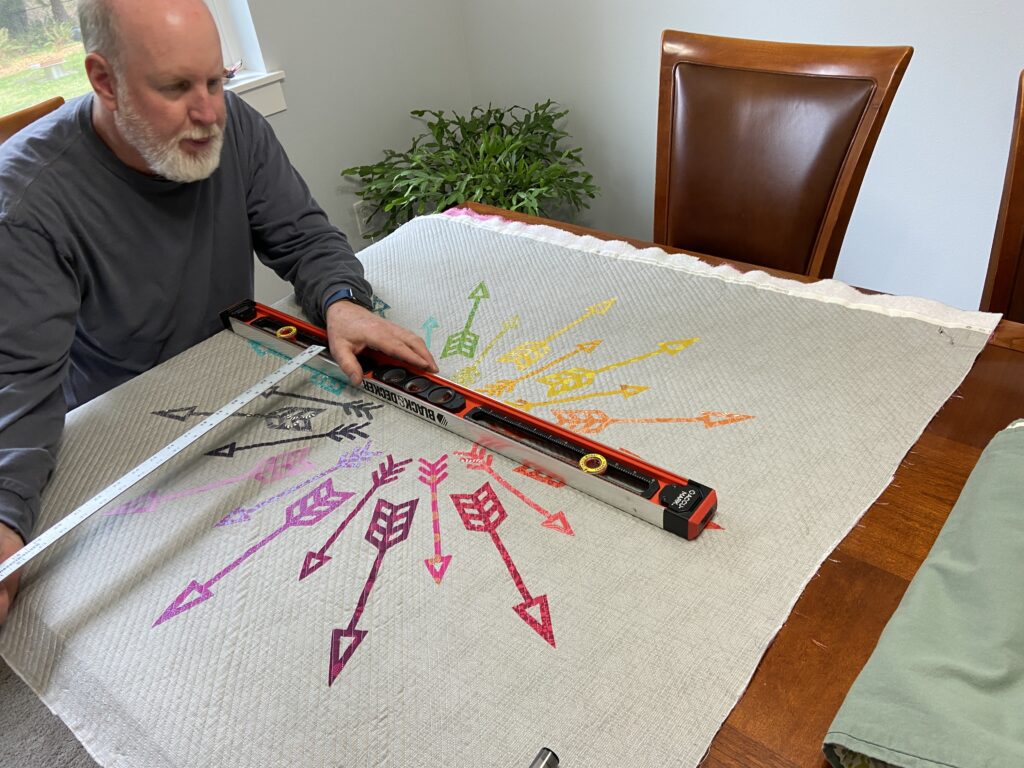 The next task was to square it up. Truth be told, I did a poor job of placing the arrows on the background. Because of this, I was having a heck of a time figuring out how to square this and have the arrows centered properly. Ray to the rescue. This is right up his alley and he got a border drawn for me to cut. After squaring the quilt, I did a facing instead of a binding. I wanted a clean edge for this piece.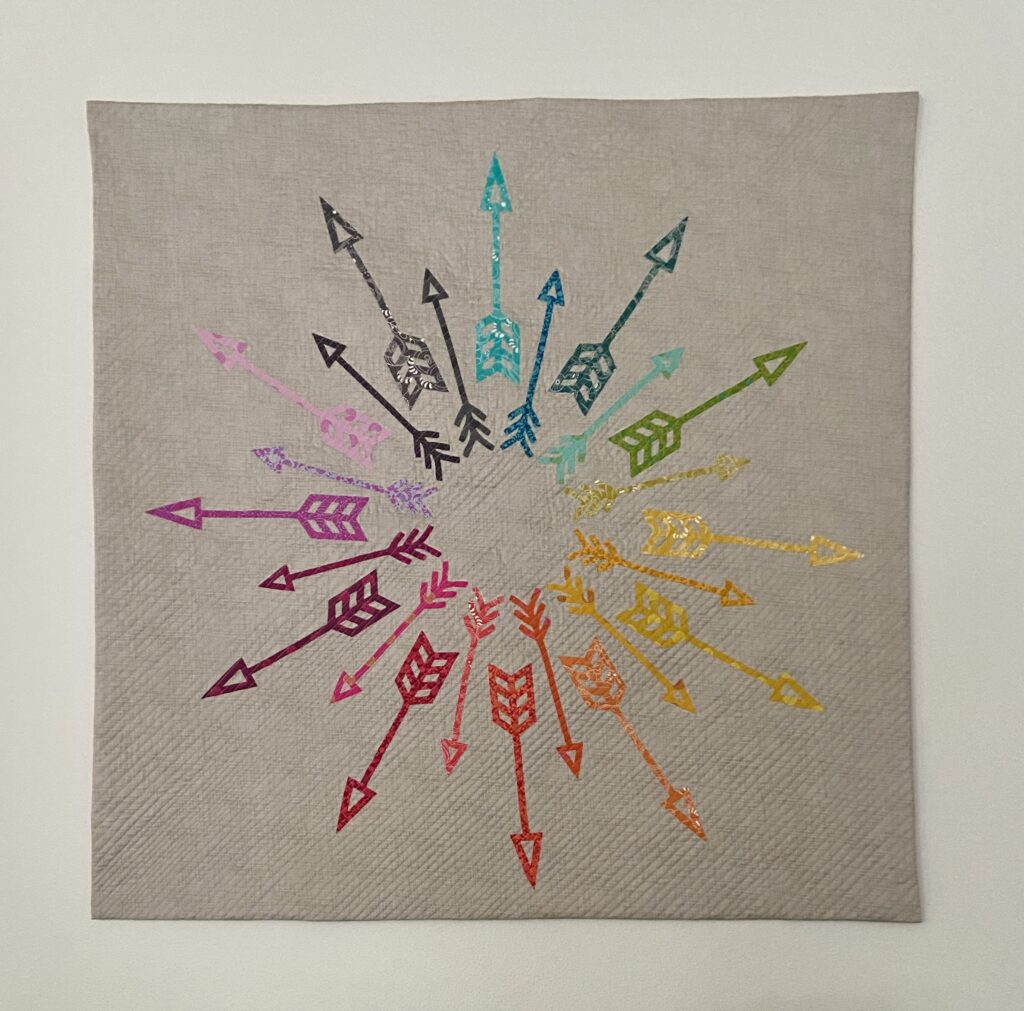 It is hanging above the couch and I love it. This project included quite a series of lessons for me! But this is a good thing – there is always more to learn.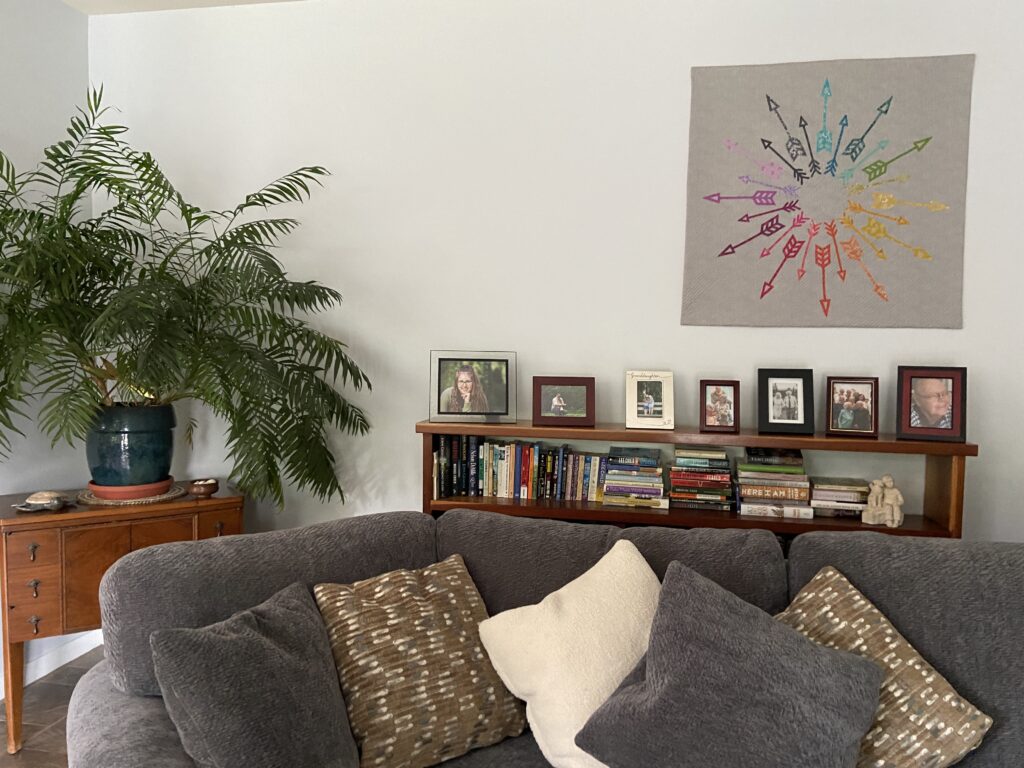 Happy to call this finished and to check off one more unfinished project from my list.
I have moved on to the next UFO. I am quilting the chambray patchwork this week. Hope to share it with you soon!