A few weeks ago I started sewing HST's with a stack of charm squares that have been on the shelf for several years and lots of solid scraps. When I started this, I had absolutely no plan for the. It was just something to do in the sewing room. I limited the solids to shades of gray and blue.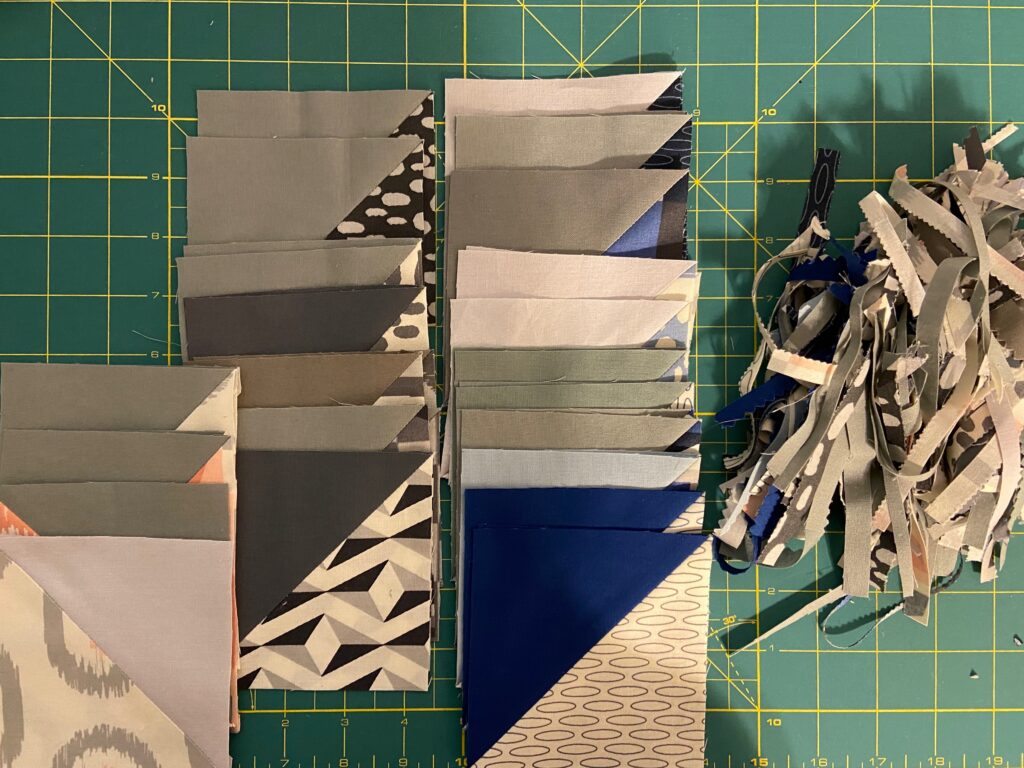 Time passed (as it does) and I decided it was time to put them together. I looked through my computer files at patterns I have bought and never used. A copy of Pike's Peak by Meadow Mist Designs caught my eye.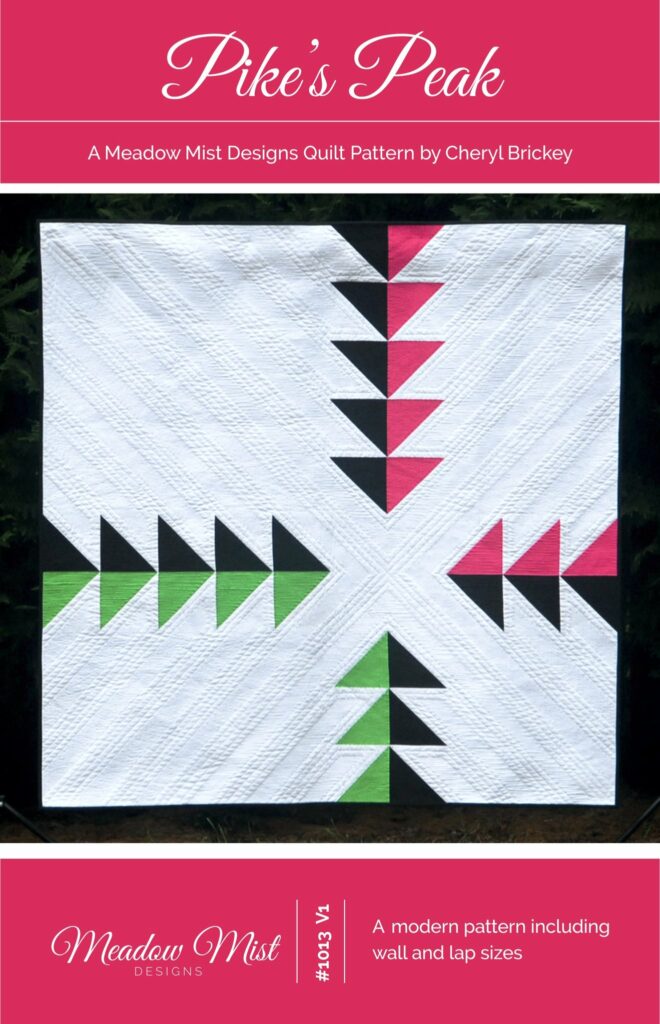 I bought this pattern long ago – you know back in the day when we were free to come and go as we pleased. We could gather in groups, hold quilt guild meetings and quilt shows. No one was wearing goofy looking masks and dousing their hands with gallons of hand sanitizer every time they were in public. Ah, those were the days. But back to the pattern…. I bought this and never made it. The pattern has a baby quilt size as well as a throw size.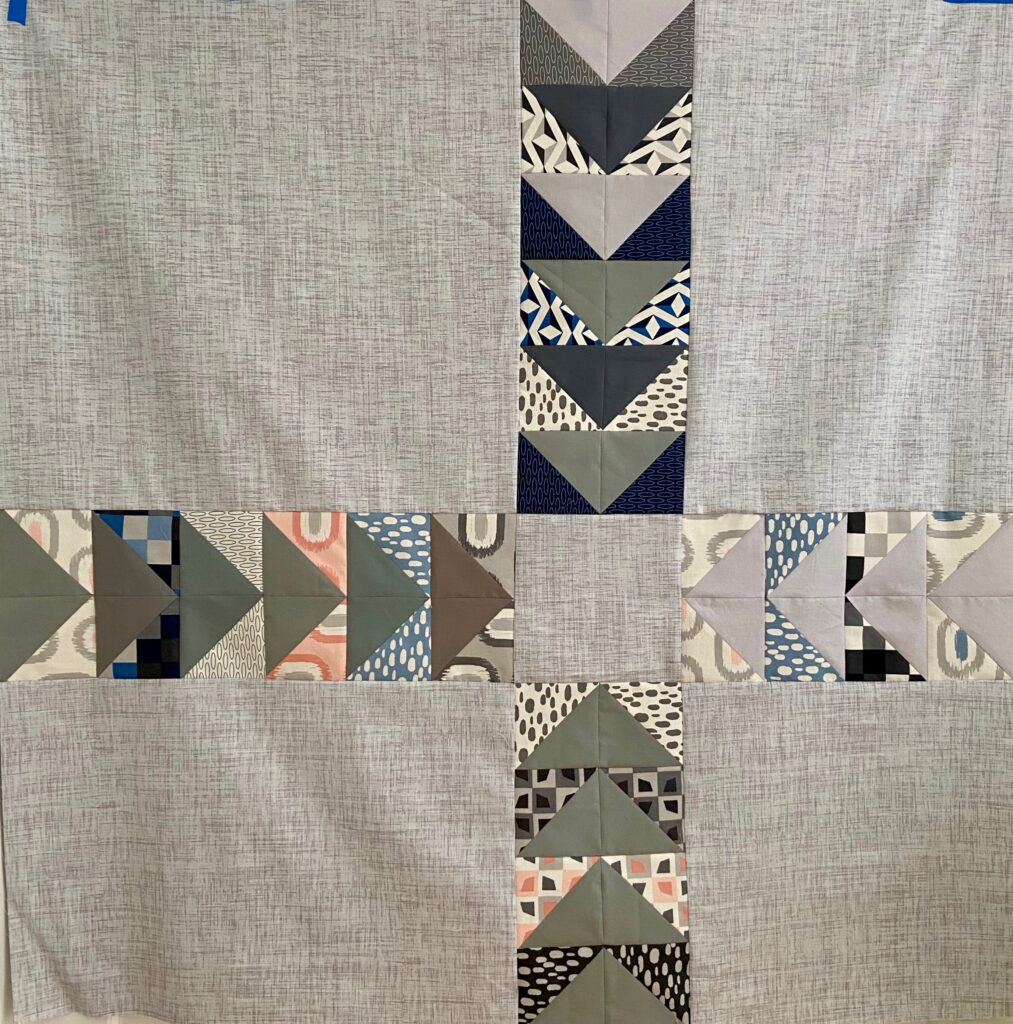 However, the HST's I had already made were smaller than those required by the pattern. To keep things in proportion, I sized the background pieces down. For the background, I chose a textured solid I had in the shop. (Sadly, it is now gone and I can't get this line any longer.) I like the texture it adds though.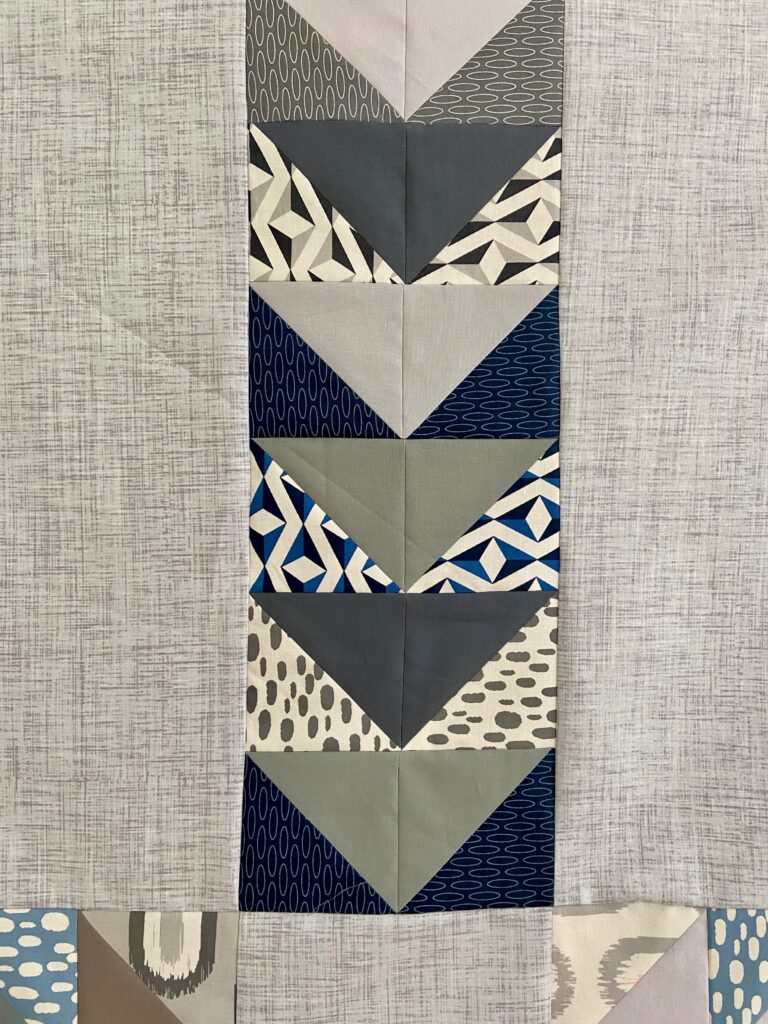 I love the various shades of gray and blue. From a cornflower blue to dark navy and from the palest silvery gray to dark charcoal – there is a nice range here.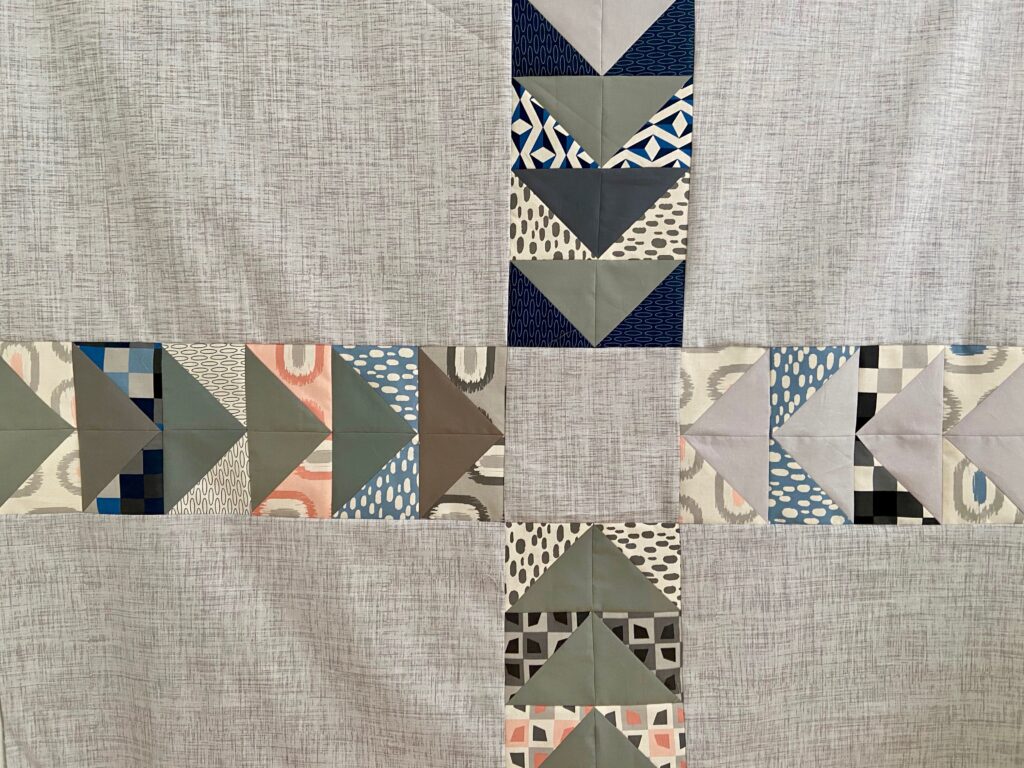 I am unsure exactly how I will use this. It finishes at 42″ square which is small for a lap quilt. It doesn't feel like a baby quilt to me so I don't think I want to donate it. I might quilt it and hang it in my sewing room. The walls in that room are pale gray and this would look pretty hanging in there. Decisions, decisions.
Next is basting and quilting this up. Not sure when that will happen though. I am working on a quilt for a blog hop that happens next week so I want to finish that up.
I have been remiss in posting and reading blogs over the past couple of weeks. During the quarantine there are lots of people sewing (and especially making masks) which has created a spike in orders for my shop. Thus lots of time has been spent packing and shipping orders, which is great. I am happy to help people choose the fabric they need for their projects. Lately I have met (online of course) some really kind new customers and I have really enjoyed this.
I hope everyone is coping as well as possible with the ramifications of this quarantine. It affects everyone in different ways, some much more than others. Hang in there, stay safe and try to support the people who need it.