Popping in today to share a few things with all of you. Many of us are having a tough time trying to deal with all that has happened over the past couple of weeks in our country. Much unrest, anger, sadness and feelings of helplessness seem to have settled over much of our world. There are ways to help and to remain positive though. Lots of people are trying to provide support where they can, donate to various organizations, and be really vocal about the changes that need to be made.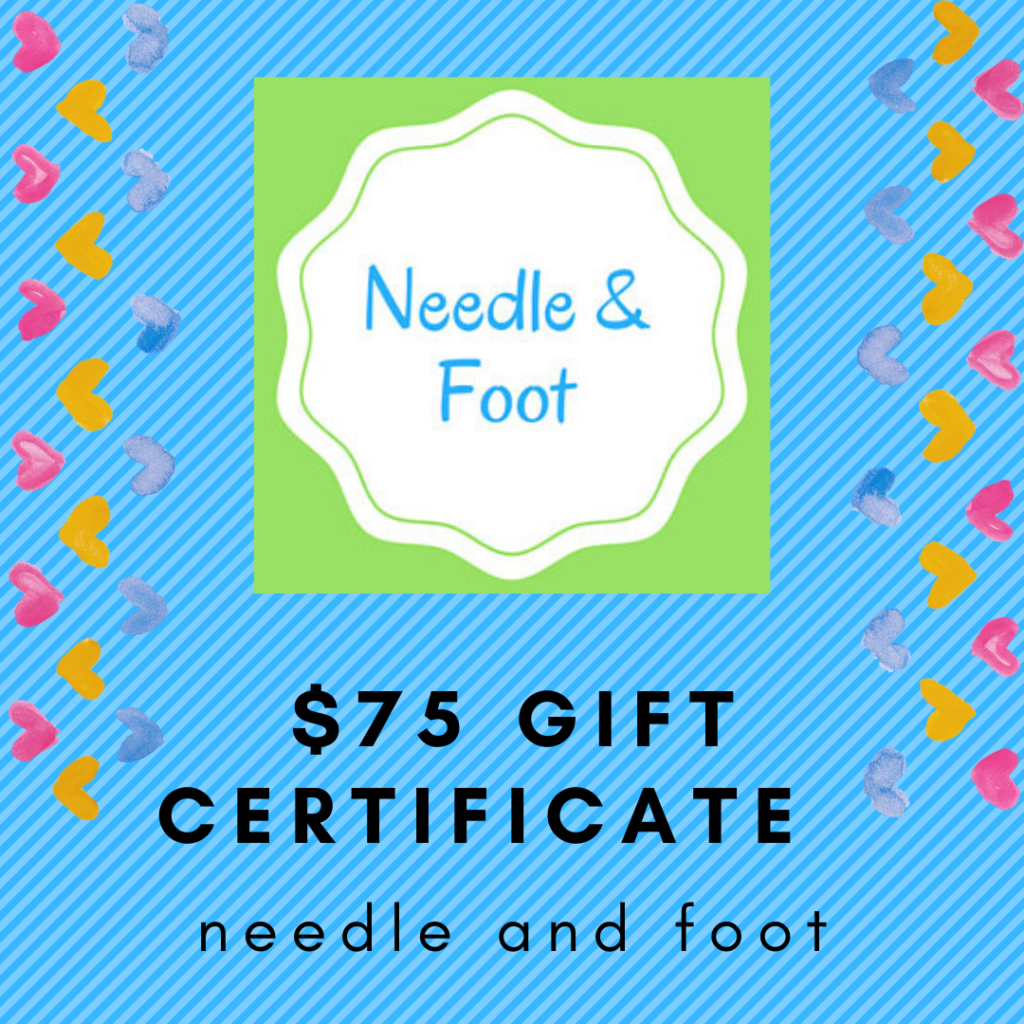 To this end, there is an auction starting today on Instagram. Hosted and organized by MrDomestic, many artists, quilters and people of all sorts have donated things to be auctioned off. There are a variety of items in all sorts of price ranges – from beautiful skeins of yarn, to out of print and collectible fabrics (think Tula Pink and Heather Ross) to amazing quilts and children's clothing – something is sure to appeal to you! I know there are items on the feed that I am going to keep an eye on for sure.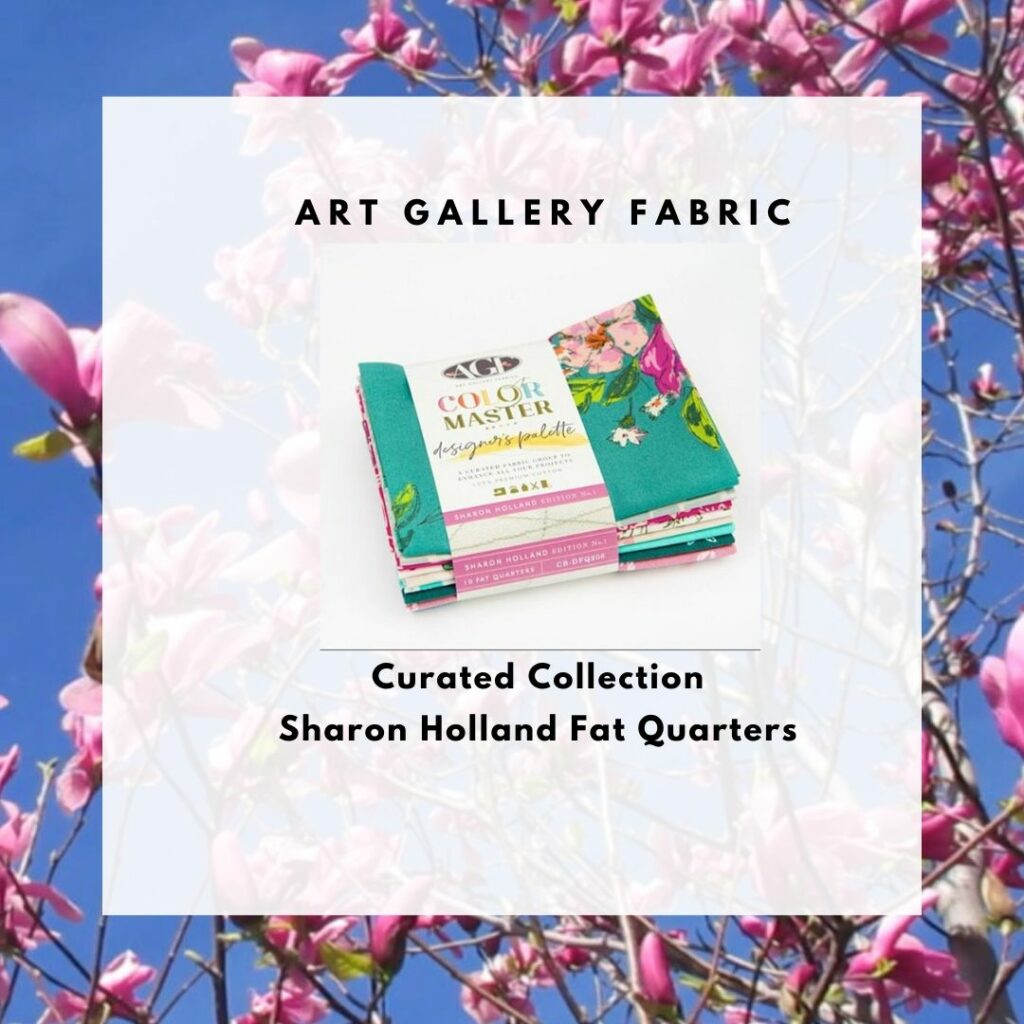 Needle and Foot has donated both a $75 gift certificate to the shop as well as a bundle of fat quarters by Sharon Holland to the auction. This is a great way to contribute to a much needed cause. There are many, many items for auction so take some time to enjoy some scrolling and shopping!
You can find details about which organizations will be supported by clicking here. I like this format for fund raising as it allows people to help both by donating our hand crafted items or supplies as well as purchasing beautiful things and all of the money raised goes directly to the charitable organization. I hope you will go to visit the auction which is on @mrdauctionhouse. Also, please share this far and wide on all social media feeds – the more bidders, the better! (Try saying that a few times in a row!)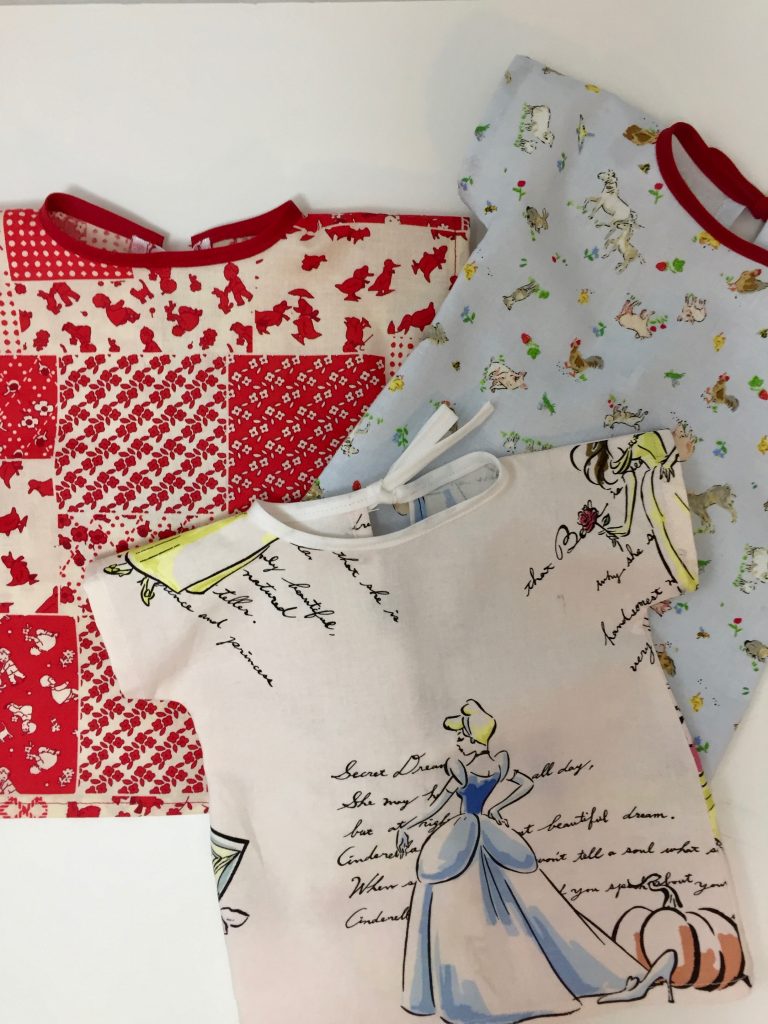 Moving on but still talking about ways to contribute in our world. This is a feel good project many of us have worked on in the past. Amy, of A Doll Like Me, is running low on hospital gowns for the dolls. She would LOVE to have us make more and send them over to her. For those of you who are not familiar, click here to read the post from last year. Amy's dolls go to special needs children. She sends them their special doll (who looks just like the child) along with a handmade doll quilt – donated by so many of you – as well as a hospital gown, if needed. Many of these children are in and out of the hospital on a regular basis. They often bring their dolls with them and Amy likes to give the doll a gown much like what the child will wear during his/her stay. The gowns are super easy to make and you only need a fat quarter of fabric and some narrow, double fold bias tape. Truly a wonderful and easy way to contribute. If you have time (and I know you have fabric!!) would you consider making one or two (or ten?!?) and sending them to Amy in Wisconsin? If you need the mailing info for the gowns, please comment and I will email it privately. Just in case you didn't keep the tutorial for making the gowns, you will find it here.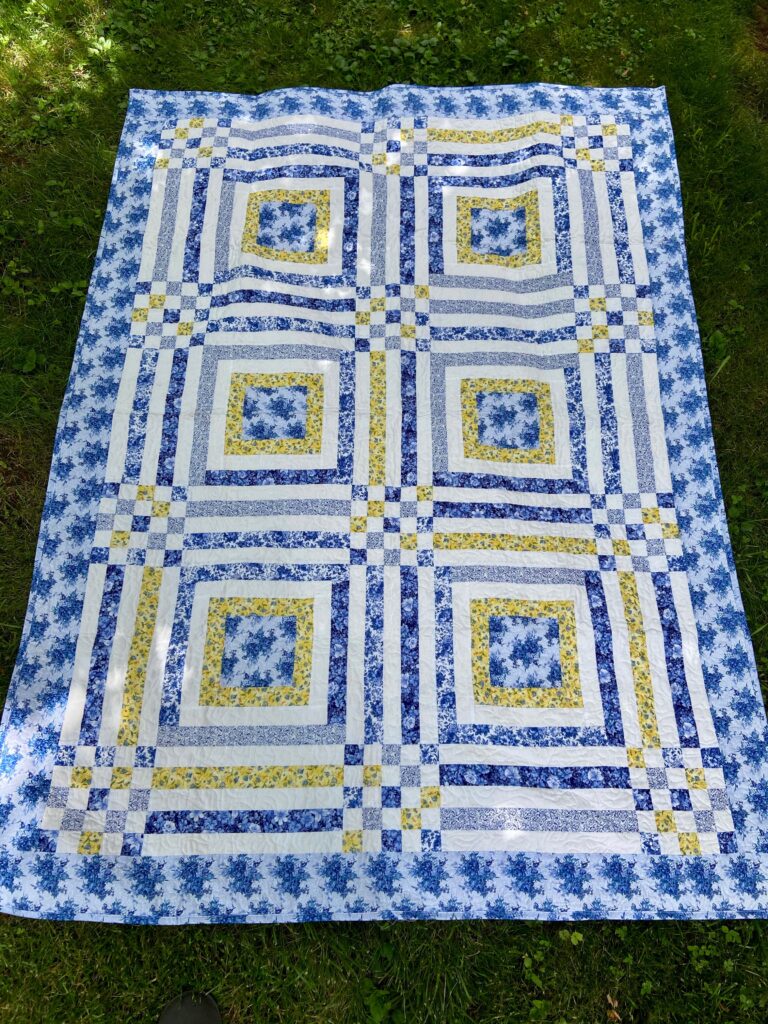 Finally, I want to share a sampling of the quilts that have arrived recently for Mercy Hospital.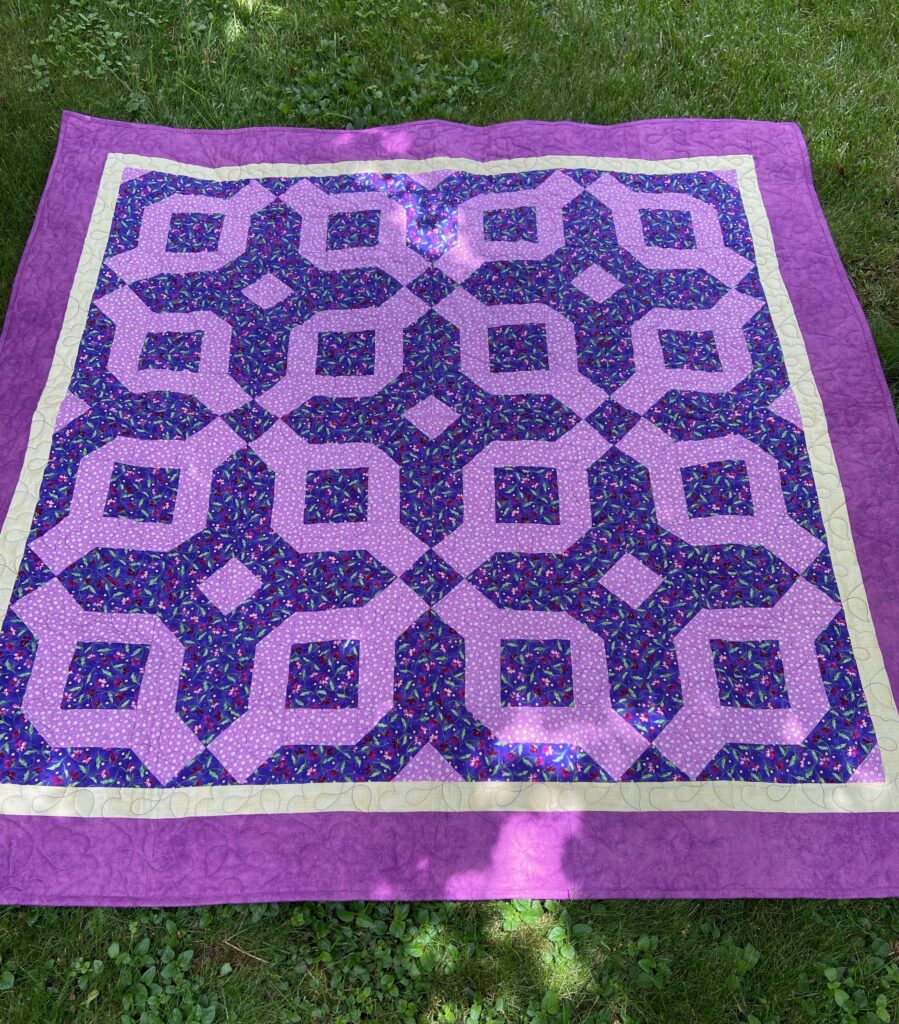 I cannot thank all of you enough for making these amazing quilts and donating them to Mercyful Quilts.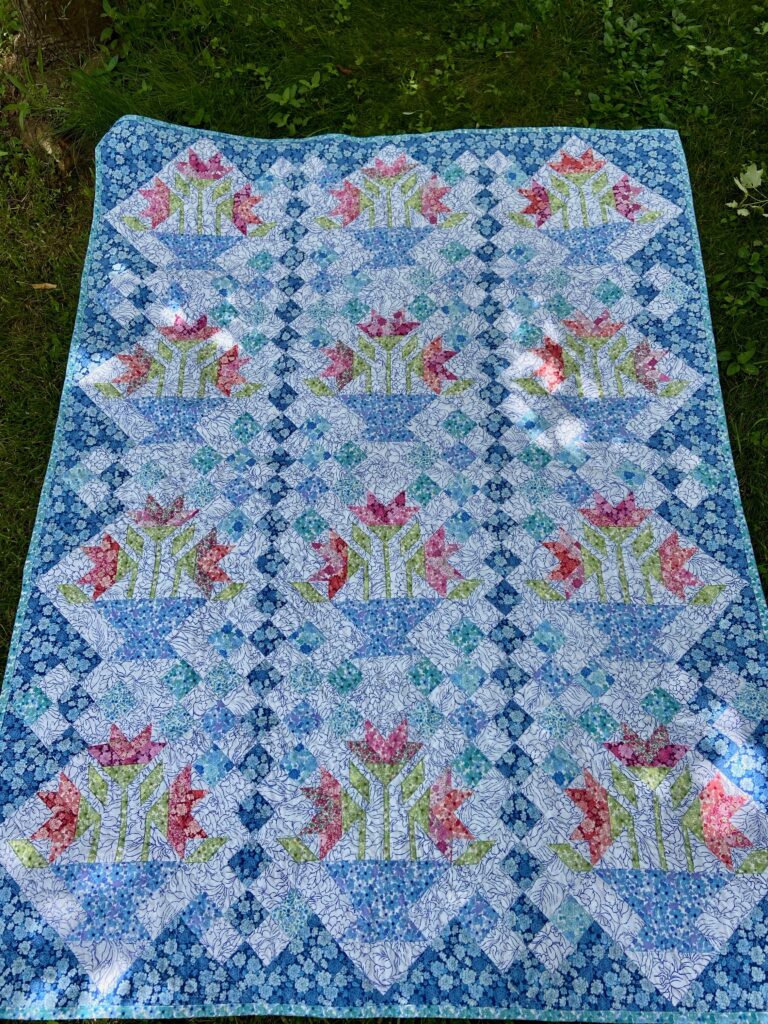 Truly you are the best of the best!!!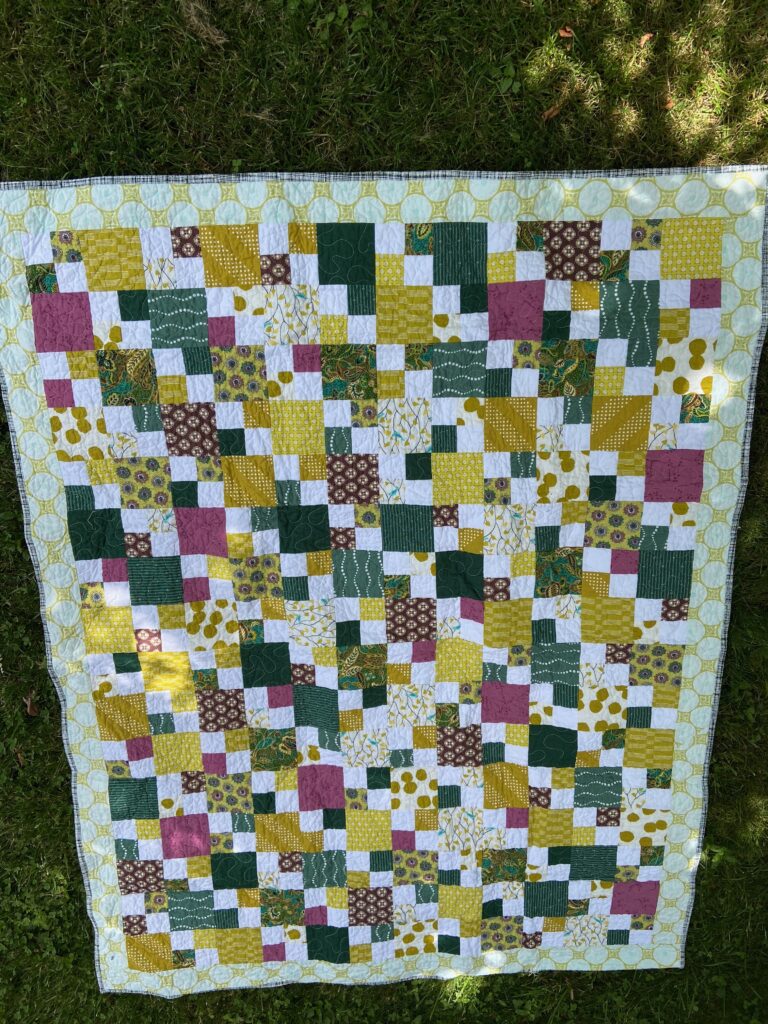 These quilts will be loved and appreciated by their recipients.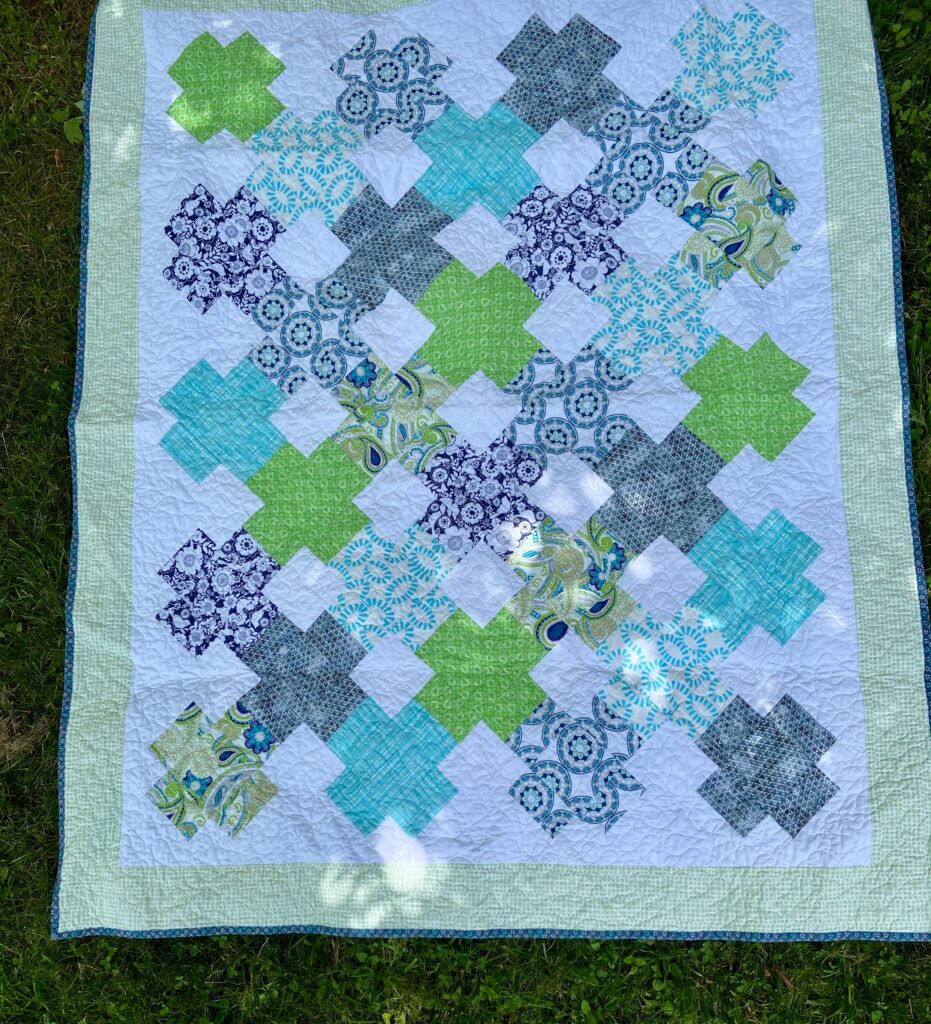 Thank you, thank you, thank you!!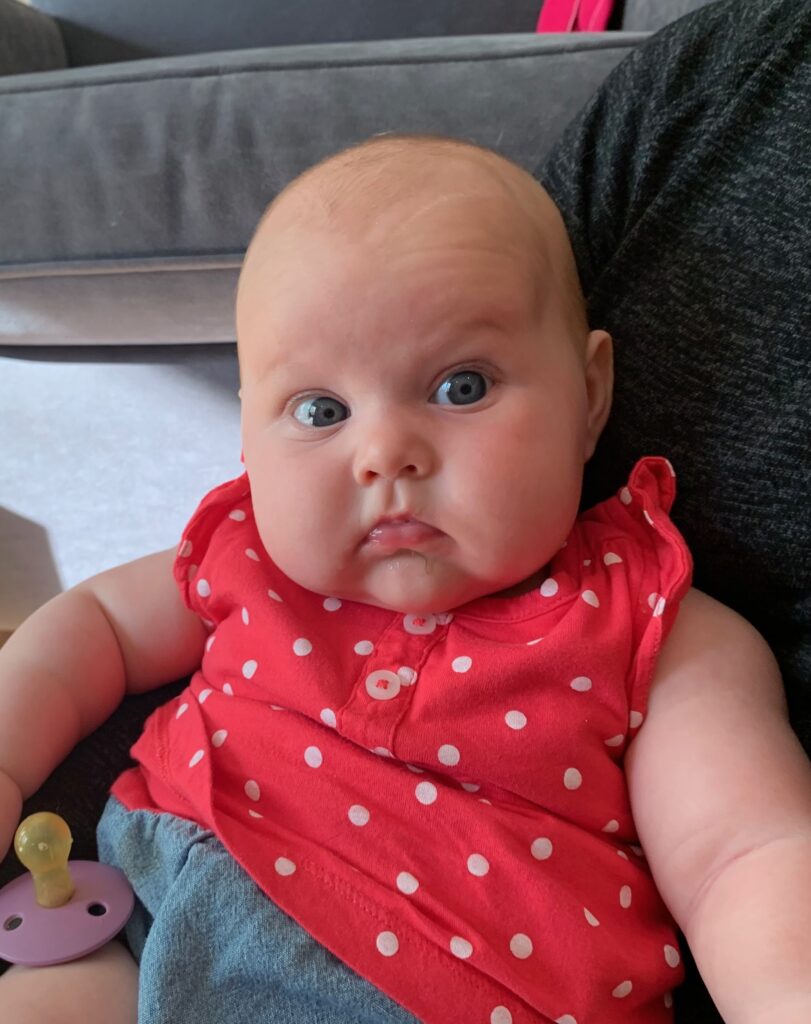 How could I close without a baby picture to make you smile. Yesterday, big sister took this picture of little sis. Doesn't it look like the baby is giving her big sis the stink eye? That one eyebrow raise is hilarious. I love this one. Hope you do too!
Everyone – please hang in there. Our world feels upside down right now. Breathe in and out, try to find a calm place so you are able to react and help in whatever way works best for you. Let us hope all of this anger results in positive change.