I have been in Vermont for almost two weeks. That seems crazy – in some ways it is going way too fast but then I stop and realize I really miss my hubs and Julia. But it is all good. H and I are having such a good time together. She is still such a delight. I don't see very much of the terrible 2's in her at all. I think this is because she has very good language skills so normally she doesn't get frustrated when she wants something (or doesn't want something). She can get her message across. Of course, she is not all angel, all the time. She can be a teensy bit defiant now and then.
I find the gender based differences in children really interesting. I have three boys and a girl, a degree in Early Child Development and have worked in preschools and daycares. There are some very consistent, biologically hardwired, differences between the two genders and other differences that are taught by surroundings, toys offered and parental/caregiver attitudes. Language is a big one. It has been my experience that girls acquire language earlier than little boys and they will often sit for stories and language activities sooner/for longer periods than boys. H is really into singing though her songs are often a mash-up of ABC's, Twinkle Twinkle Little Star and Wheels on the Bus. If someone sings with her, she can stay with one song. If she is singing solo, all the songs come up at one point or another during her performance. I appreciate that H's parents have provided all sorts of toys – she has trucks, tractors, blocks, baby dolls, and stuffed animals. I tried to do the same with my kids and in fact, have the silliest picture of my oldest son (at 2 years old) trying to nurse his baby doll when his baby brother came along. Pretend play should be widespread and include all sorts of imaginary ideas and props.
There are also tons of art supplies in this house. It has been fun to spend time with markers, paints and crayons with H this trip. There was a large cardboard box downstairs and she discovered it made a great 'vibrating noise' when she scribbled on it. This was a great activity to do with her one morning last week.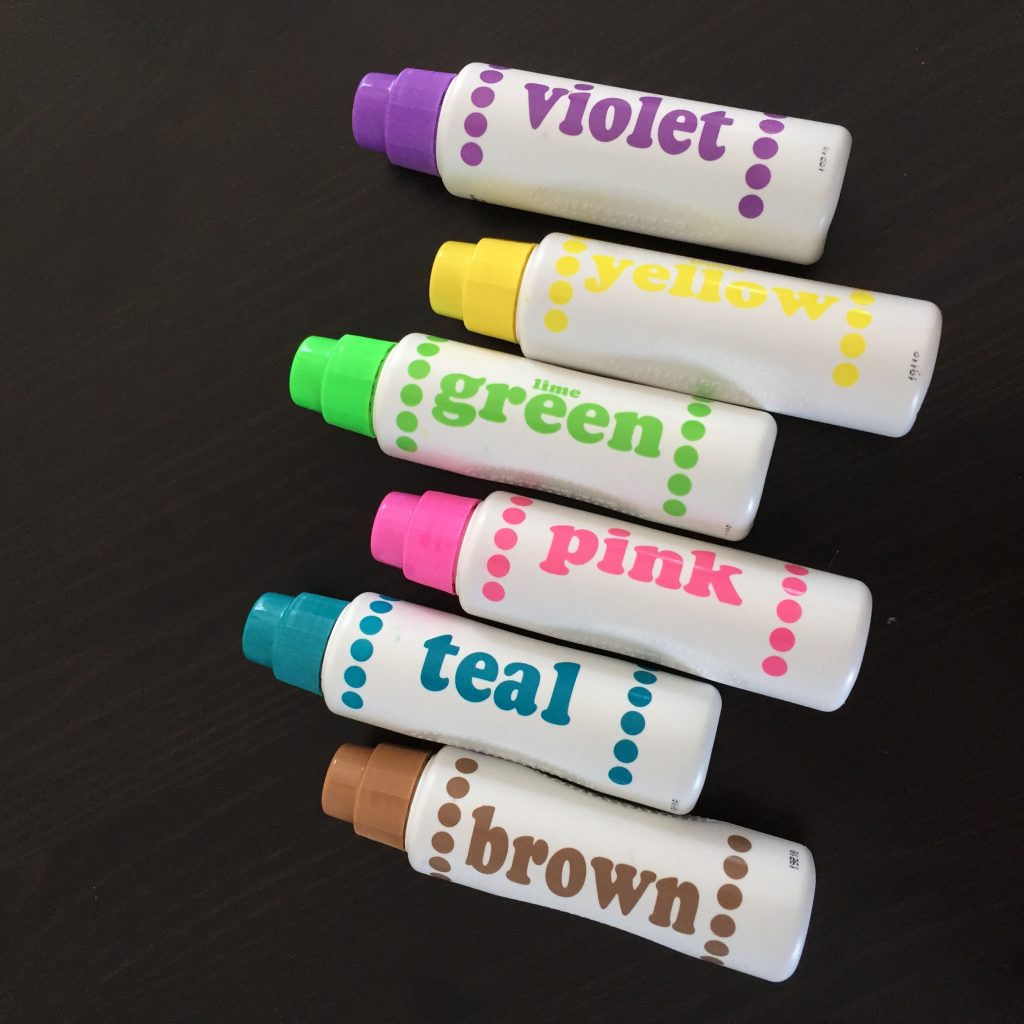 One of the best art supplies in the house are this set of Do A Dot Markers. I think these were a gift from Santa this year. They are filled with washable liquid and have a little sponge on the top. If the lid is left off and the bottle is laying on its side, there is no leakage. They don't dry out like other markers. Just give it a shake and press it on the paper a couple of times to wick the liquid back into the sponge at the top.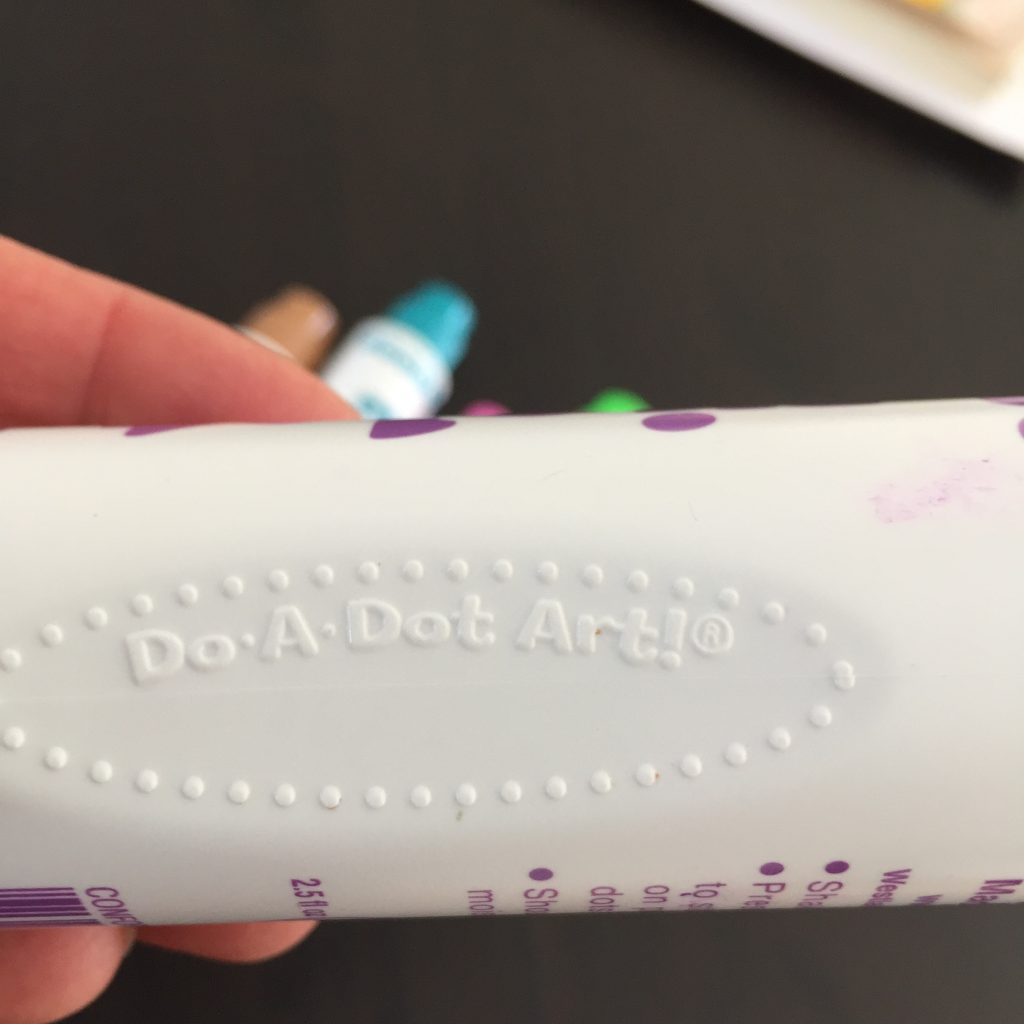 They also have little textured grips on each side making it easier for younger children to use them. It is very easy for kids to be 'successful' artists with these markers.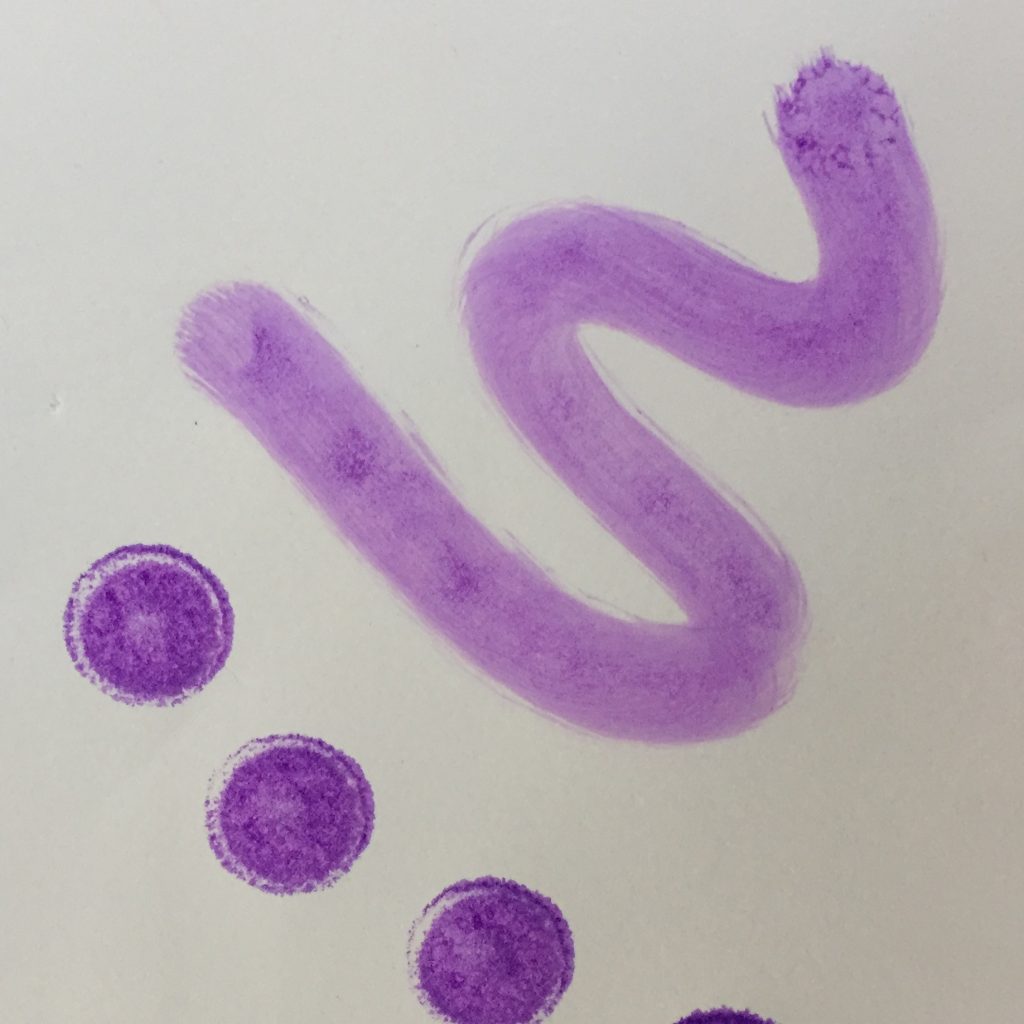 Pressing the marker up and down creates dots which are really fun. To use them like a paint brush or marker, the child presses down and drags them. The colors are vibrant. Anyway, no affiliation here, this grandma just highly recommends them!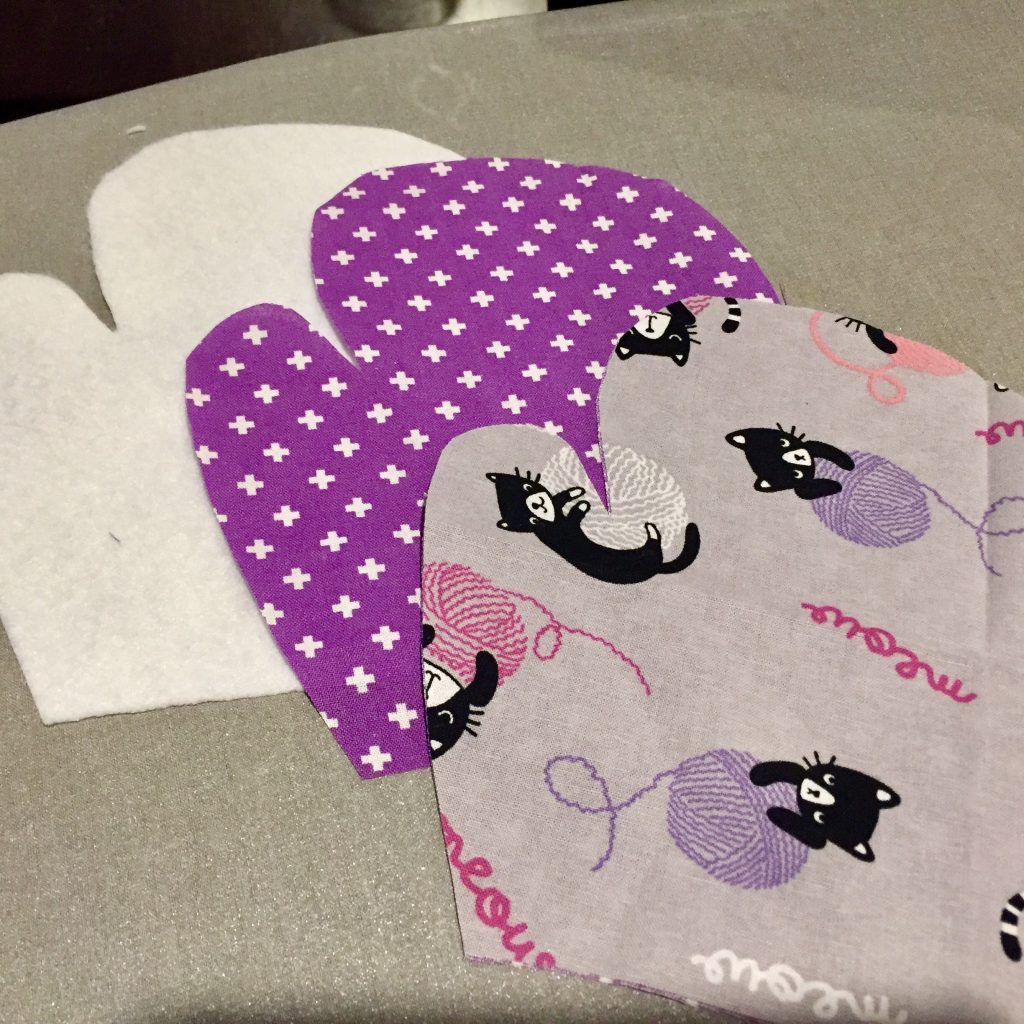 This week I also did some sewing (of course!!) I made a little oven mitt for H. She loves to help cook and has been wearing mama's huge silicon mitt while I am in the kitchen and then walking to the oven and warning me, "hot Grammy, too hot". So she now has her own small oven mitt with kitties all over it!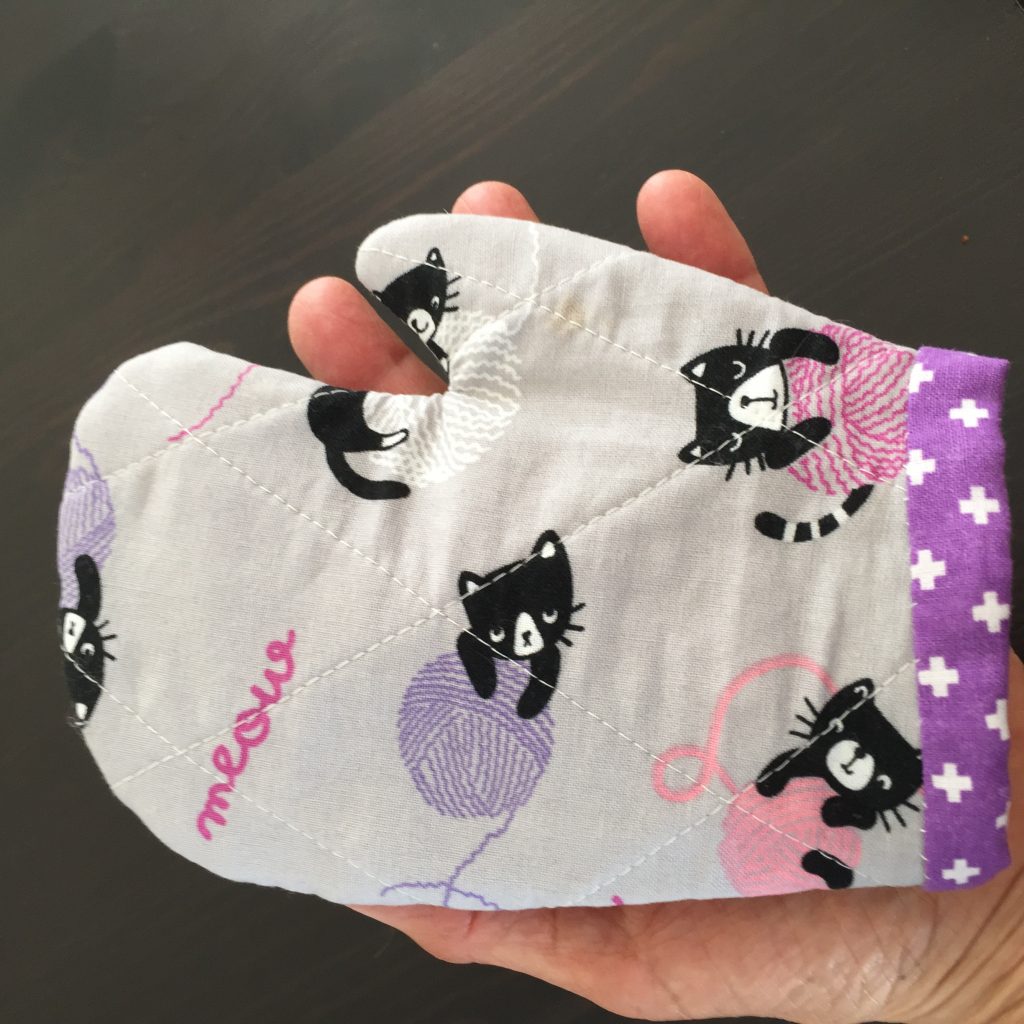 I used a tutorial from IkatBag. There are so many really fun crafty projects on this website. I couldn't figure out how to get my laptop to print on the printer here so I ended up just drawing out a little mitt and using that for the pattern. There is a layer of lining, fusible Pellon, and the outer layer. Both fabrics were fat quarters from Jo-Ann's. I made the usual sandwich of inner and outer fabric and the batting, then quilted on the diagonal to hold the layers together. They were stitched right sides together and I did a zig-zag stitch around the edge to control any fraying.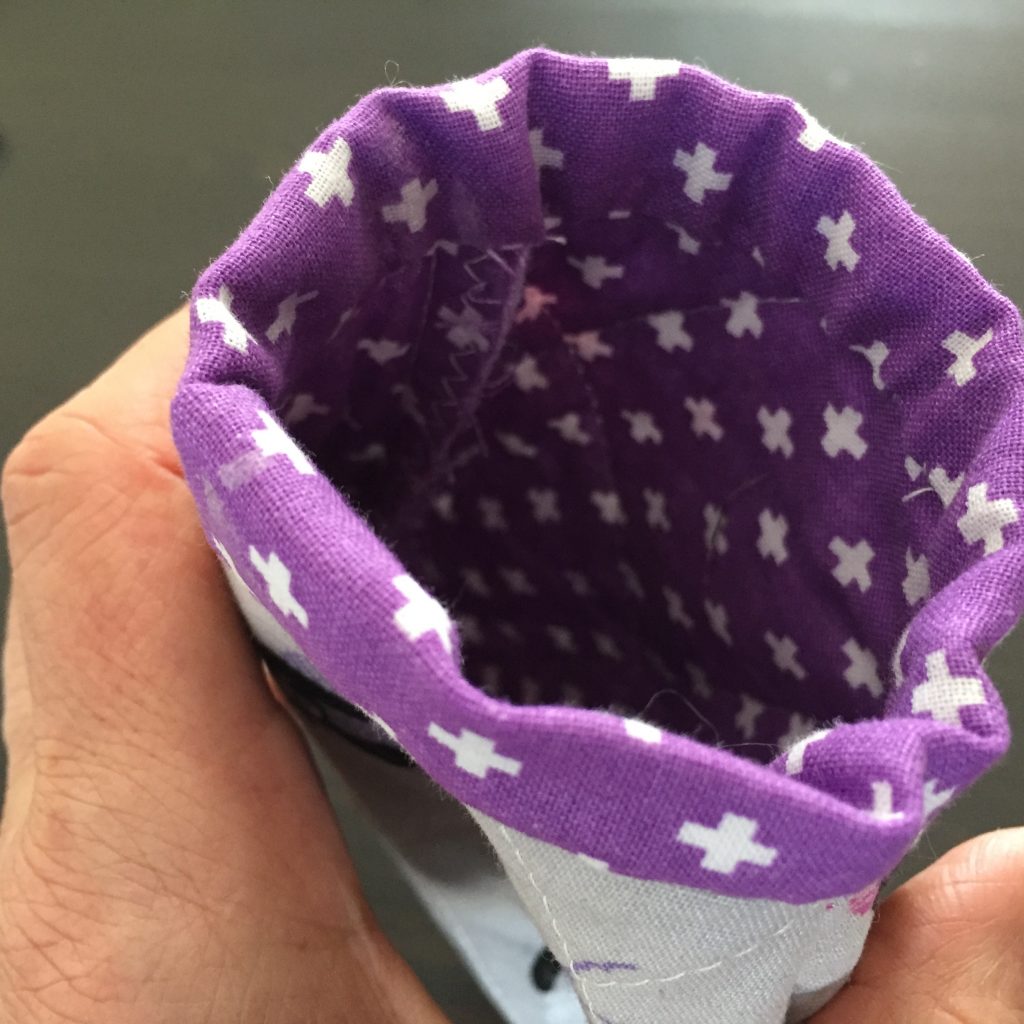 Before turning it right side out, I clipped the curves and especially the slight V between thumb and mitt. The binding had to be stitched by hand both inside and out. The opening is too small to easily stitch it on the machine. H loves it and that is all I need to see!
My other projects for last week included a table runner for my DIL – her birthday is coming up next week so this will be a nice project to leave her for her when she gets back home. Also got the Squared Away quilt top stitched together. I will take pictures and share these later this week. Sewing plans for this week include a red satin cape for H to pretend with and more four patch blocks for the memory quilt I am working on.
Looking out the window, the blue skies make it seem like I should go take a walk but it is only 10 degrees out. Maybe when it gets to a toasty 15 degrees, I will venture out with the dog! Hope everyone is enjoying the week. Make sure to find a little time to create something!