Last weekend my sister, Patti, and I worked at the Elk Grove Quilt Show. It was a beautiful weekend and attendance was great. I loved meeting the women from the Elk Grove guild. They were really warm and friendly. There were some issues with the wi-fi and the server had to be rebooted numerous times.  The vendor chairperson never lost her smile and was a delight to deal with. They hold a quilt show every other year and one could tell they really look forward to this event. Attention was paid to each detail and the show was wonderful.
This is the third show Patti and I have done.  She brought a great selection of hand made children's dresses, messenger bags, and Halloween Loot bags. These were well received and she sold quite a few things. (To see more of her work, check out her shop, Ferrari Handmade.)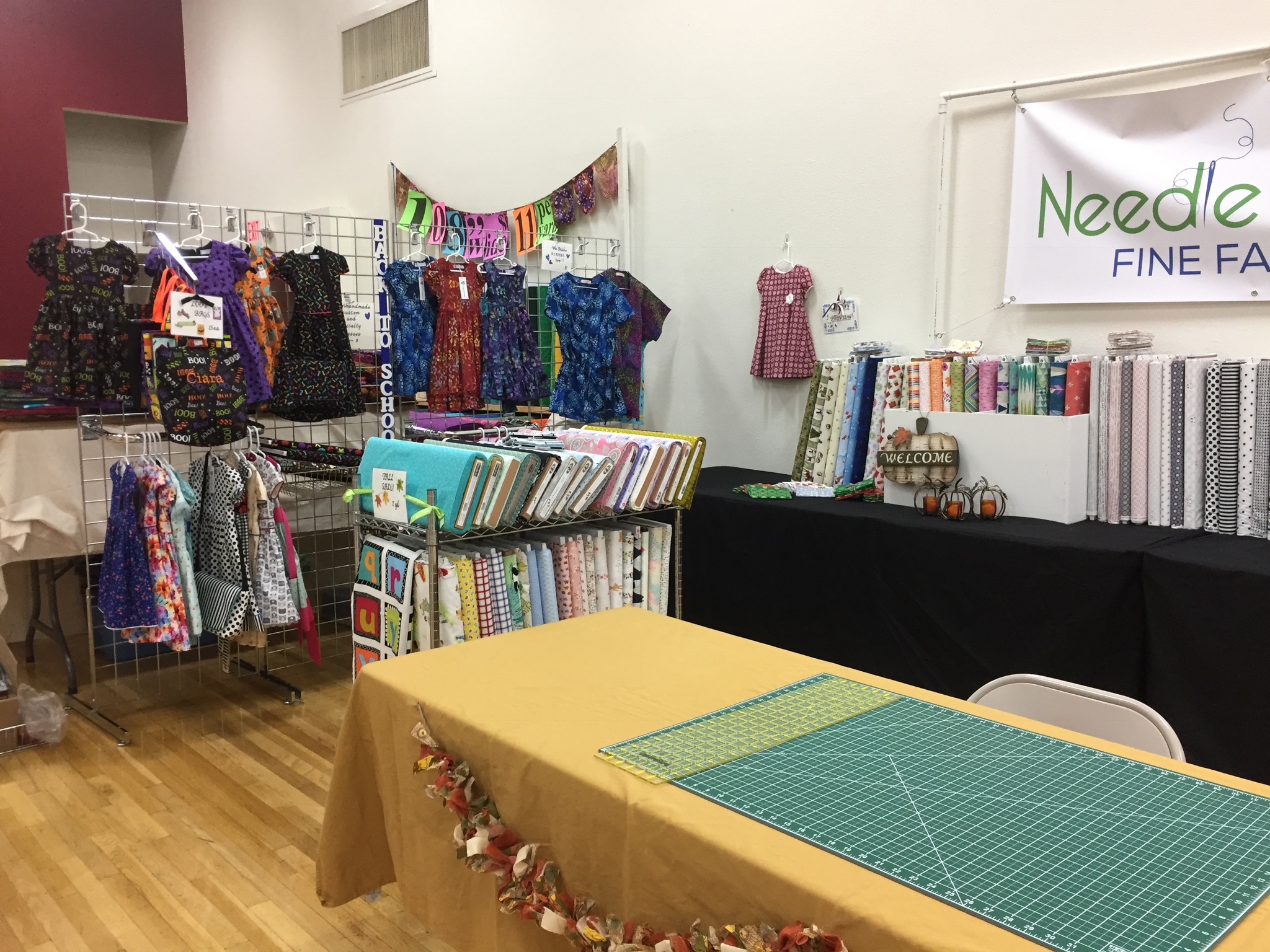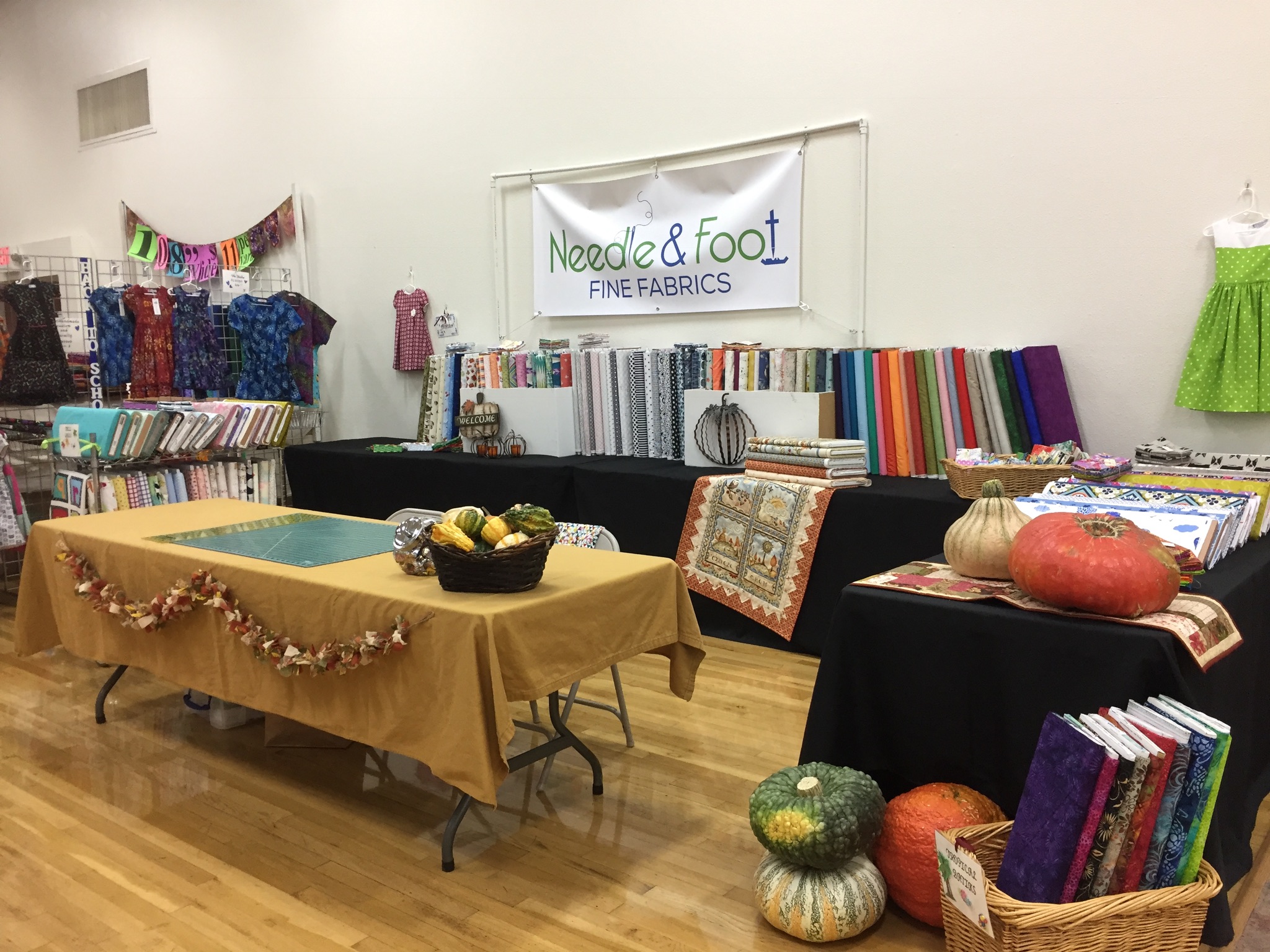 We had fun decorating the booth with pumpkins, gourds, and fall colors.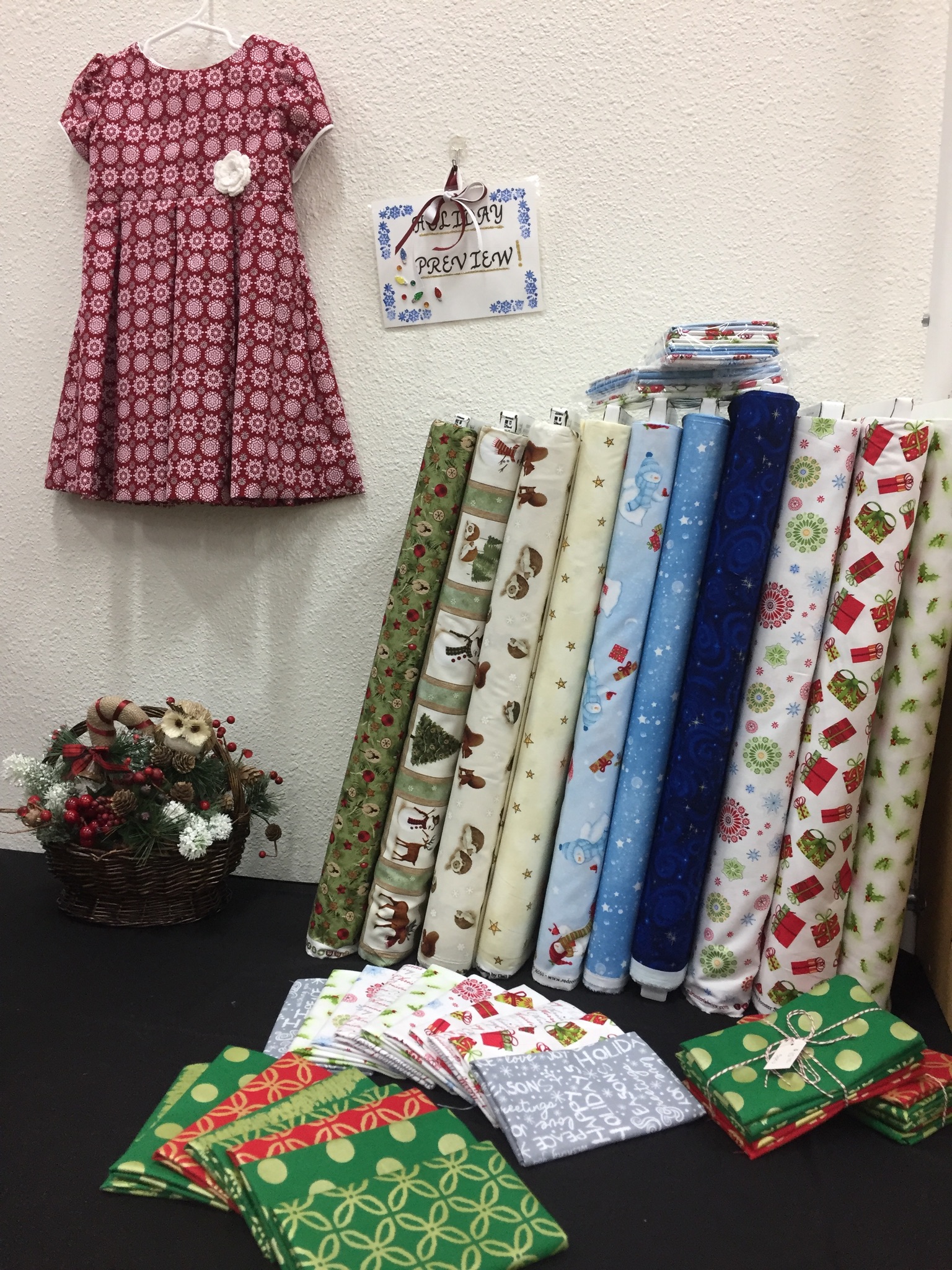 Even though it is early, we had one small corner with Christmas fabrics, both yardage and fat quarters. As we did at the Grass Valley show, on day 2 – Sunday – we moved around some bolts that were not attracting attention on Saturday. In doing so, we had a number of sales from those bolts. It is a constant learning curve which Patti and I are really enjoying.
This guild is small but mighty, I believe they told me they have 75 members. They are one very talented group. So many quilts caught my eye. Let me show you a few of them.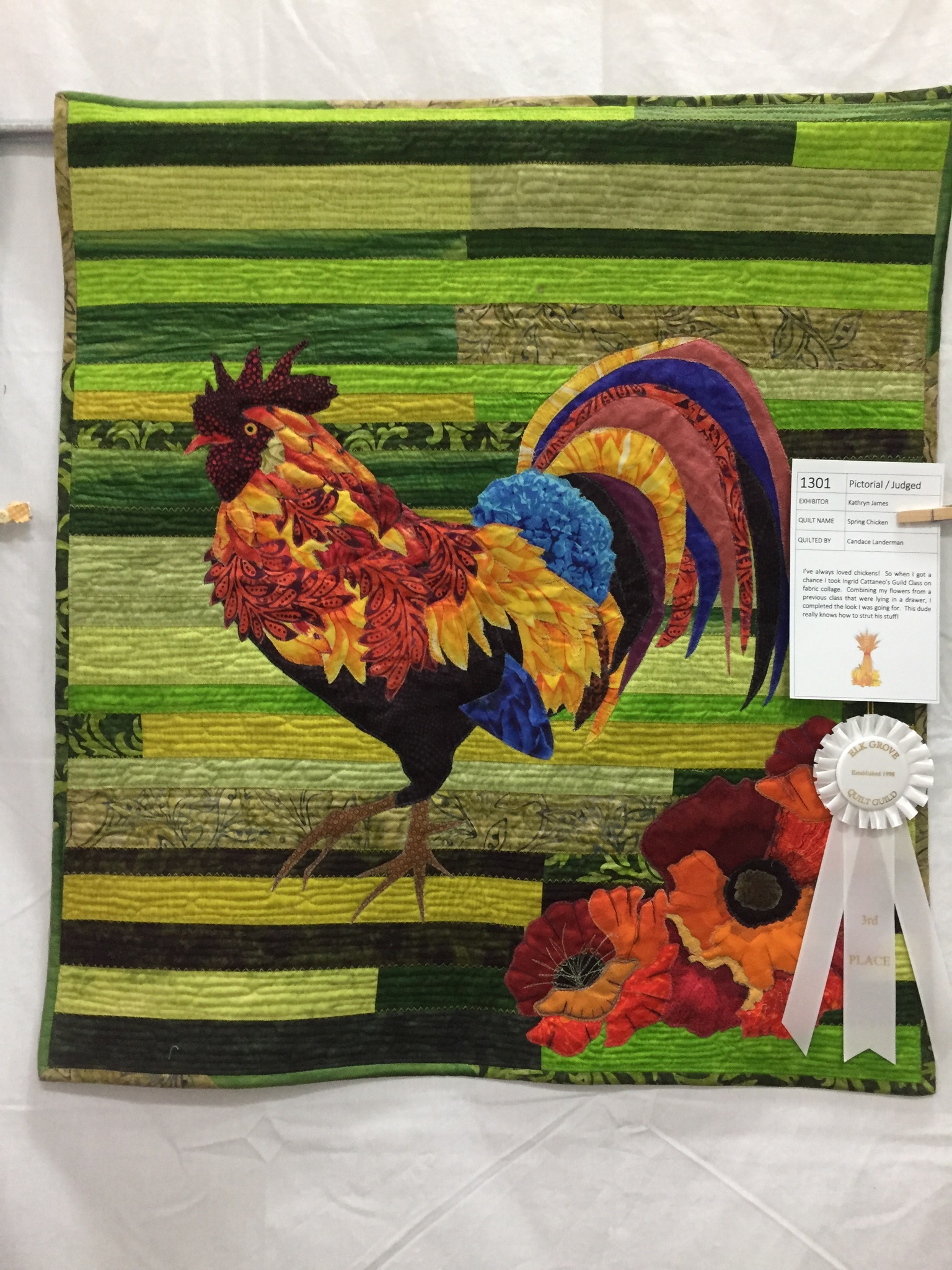 I am a country girl and was smitten with this rooster.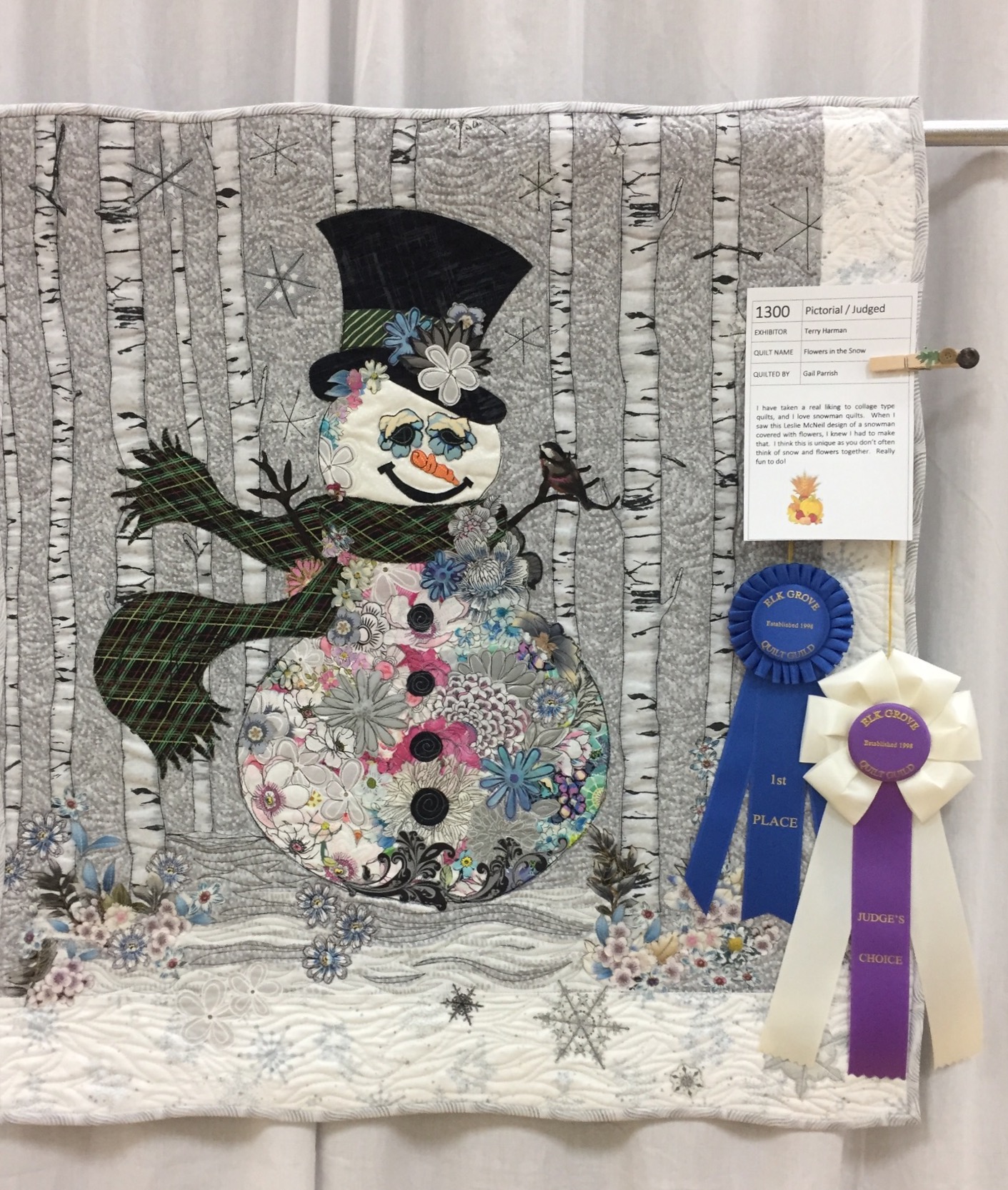 The use of floral prints and fabric painting made for a really unique quilt with the creation of this snowman. (Or snow-woman?)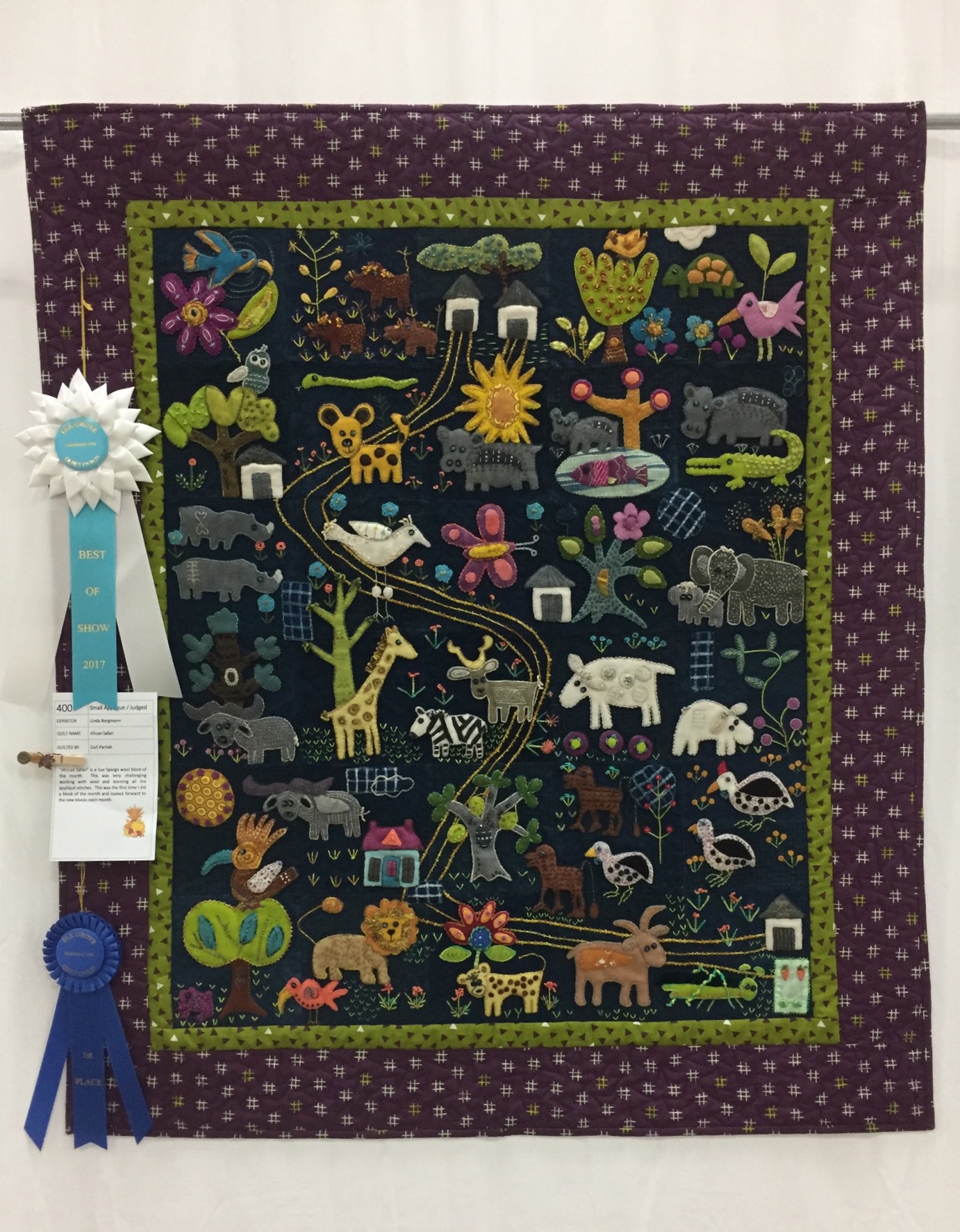 The photo does not do this quilt justice. Titled African Safari, it won Best of Show and it was well deserved. The applique was fantastic and the hand stitched detail work was spot on. I loved it.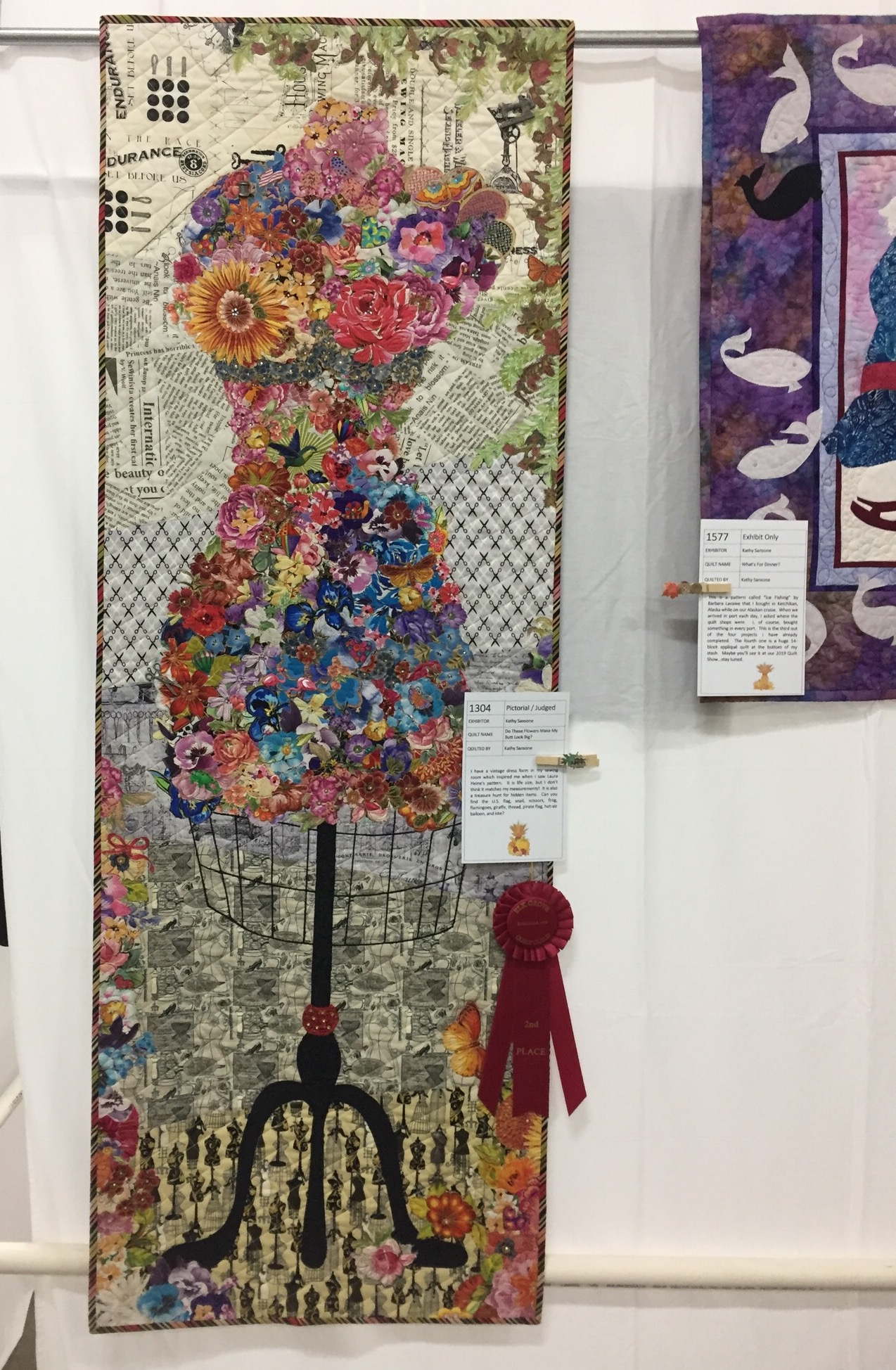 This was probably my favorite of all. The quilter used gorgeous florals to create a vintage seamstress' dress form. The use of individually cut flowers to create the shape was genius. She also hid little items in the collage which added a fun element.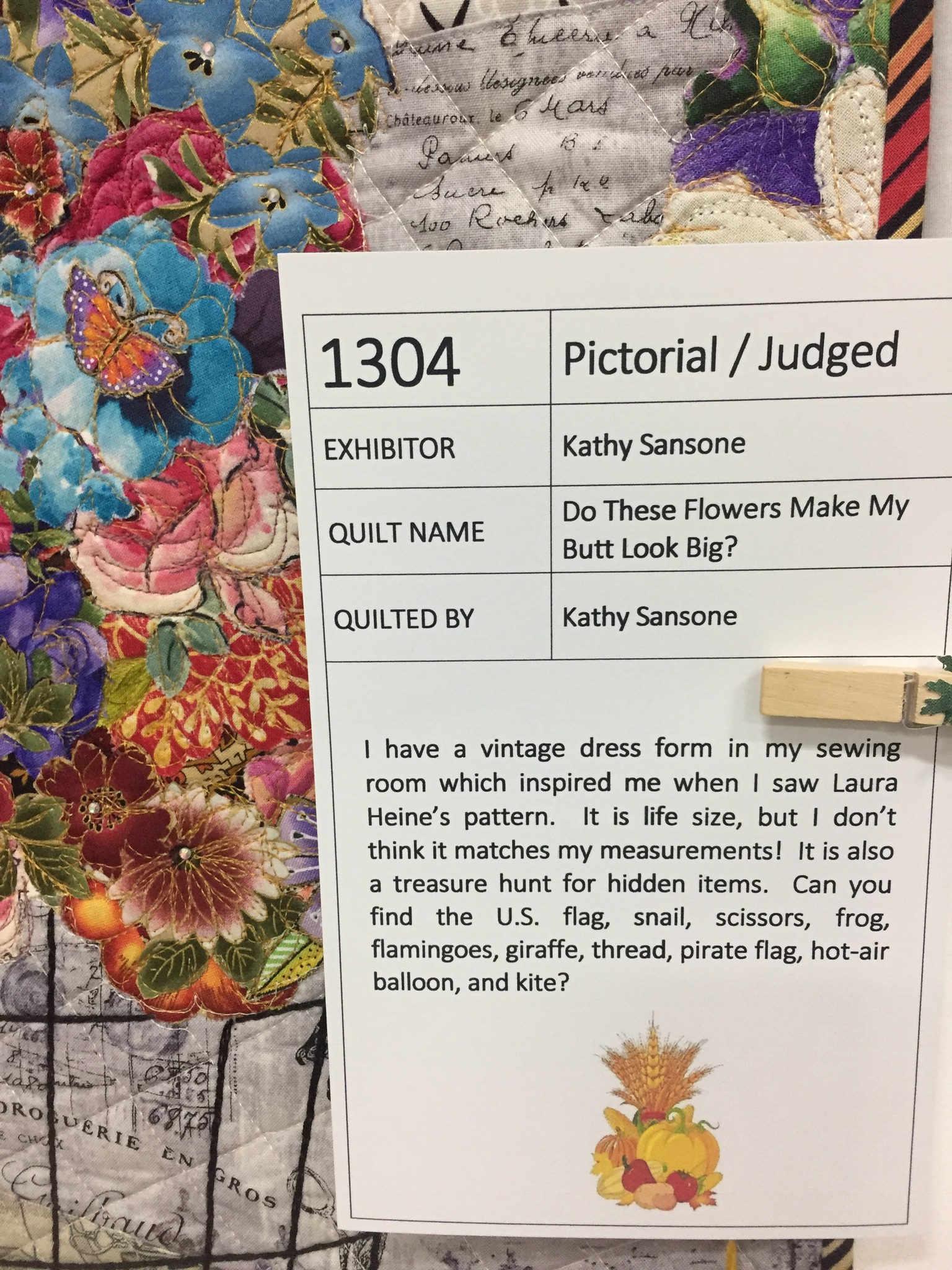 I love the title too. 🙂
Yesterday I spent the day reorganizing fabric and putting everything away. It was a great show and I turned over a lot of fabric which is great because you know what that means…..  I get to buy more!
Today will be clean-the-house-day.  It is in a sorry state, for sure. Hoping for a sewing day tomorrow. I have some pieces ready to cut and organize for the backing of the jersey quilt I am making for my nephew. I want to get that done and make an appointment at the long arm shop for next week. I can't wait to practice with the long arm again.
I hope you all had a lovely weekend. We are having incredible fall weather this week (but next week it is heating back up.) Oh well, I will take it while it is here! In case you missed it, I posted my blog hop post for Island Batik yesterday. There is a great giveaway of 26 fat quarters! Check it out here. There is still time to enter.