I treated myself to a new book last week. I love it. Written by Christina Cameli, it is full of simple ideas for free motion quilting patterns. Christina blogs over at A Few Scraps and I have been following her for quite some time. She creates such lovely quilts and her blog is filled with great information. The patterns in this book are based on common shapes like circles and wavy lines. She then expands on those shapes, creating many different free motion shapes.
When I first got the book, I started to doodle and draw shapes on paper. Some were really easy, others weren't. Once I got the hang of doodling the designs, I wanted to practice with actual thread! I made a simple nine patch block, using 6.5″ squares. I thought I would quilt each square with a different pattern.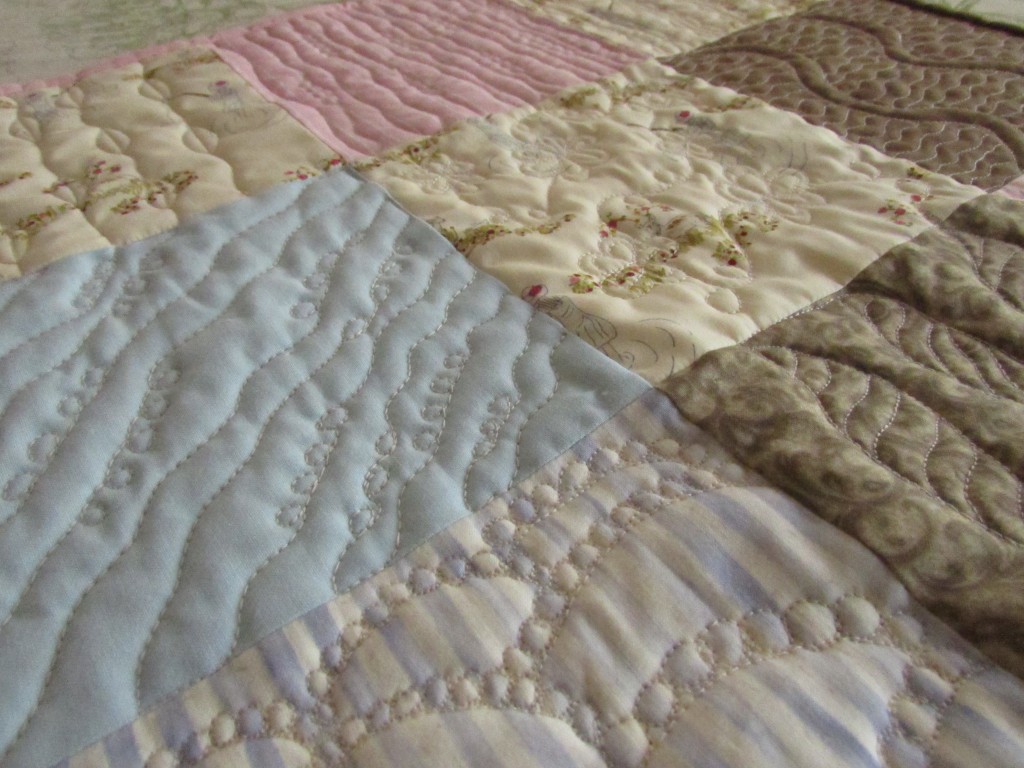 The quilting is far from perfect but I really enjoyed playing with this. The stitches are fun.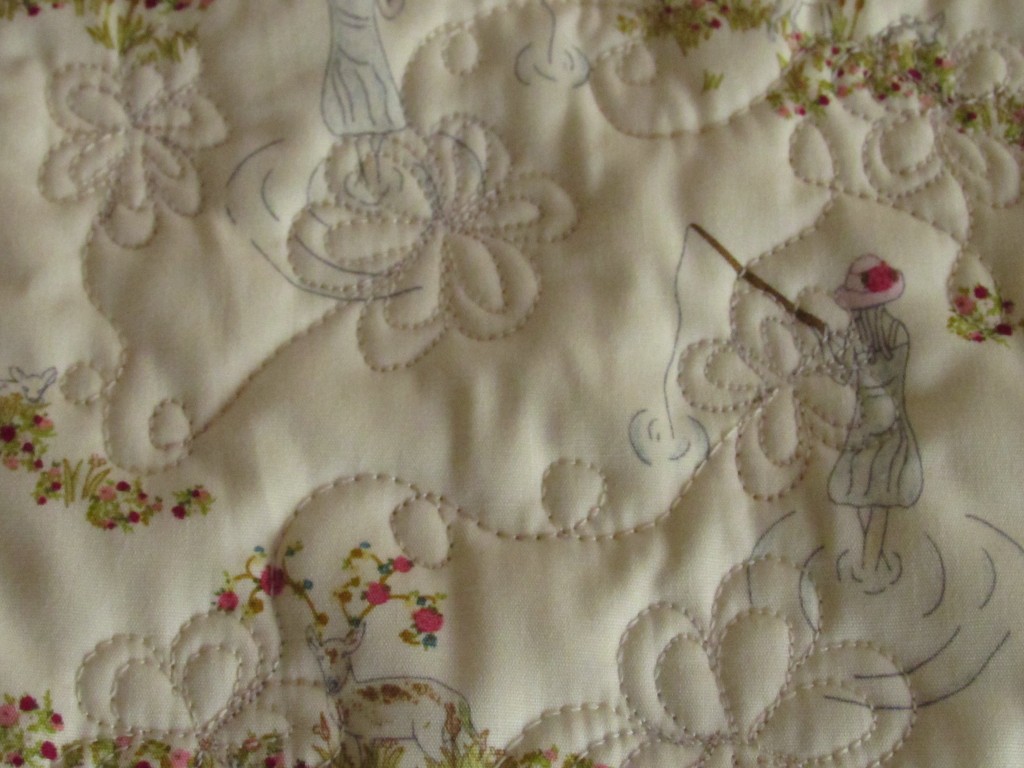 Both of these flower patterns were fun to stitch.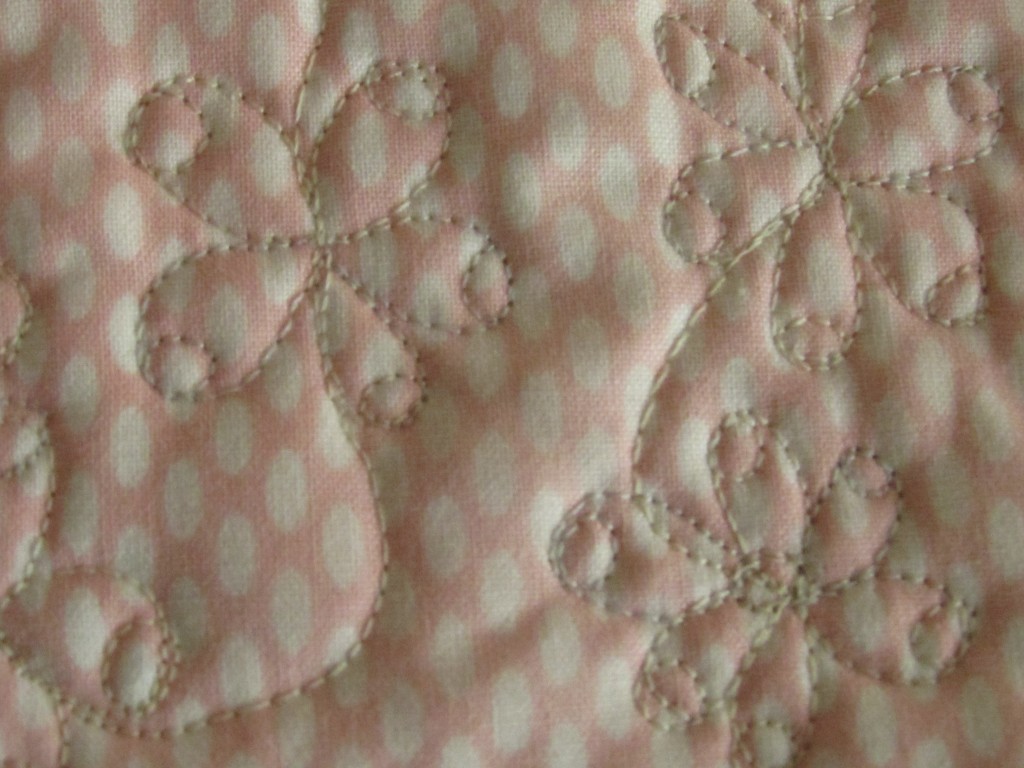 My favorite stitch so far is the one below. I will definitely use it in a project. It is a bit time consuming but I like the effect.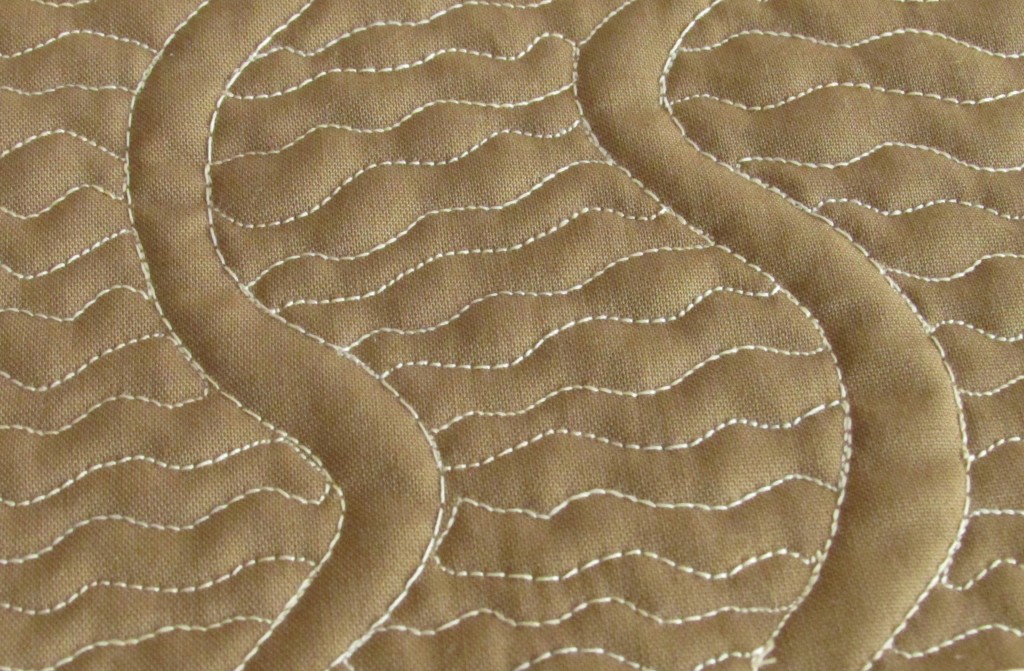 My only disappointment with the book is a minor one. I had hoped there would be some discussion of how to integrate some of the patterns together. She doesn't touch on that. I know that is a strength of hers as she is great at using all sorts of patterns together. I was looking for some information on that but it isn't included in the book. Overall, the book makes it so fun to practice because the patterns are broken down into easy steps. I highly recommend it if you are in the market for a little FMQ practicing!!
Linking to Crazy Mom Quilts, Confessions of a Fabric Addict, and Freemotion Mavericks. Links to these sites are always available at the top of this page, under Link Ups.