Yay for Fridays! I haven't worked outside the home for the past three years but Fridays still feel good. Maybe not as much of a relief as when I was working but they still give me bit of a thrill knowing that the routine relaxes. No school for Julia, no work for Ray – family time. Hope you are all looking forward to the weekend.
Back when the new year started in January, there were posts flying around suggesting that people select a word to focus on as a way to give a theme to the year. After a brief internal debate over what incredibly important, intellectual and philosophical word would be good for me, I settled on "relax".  If I could have had two words, it would have been "relax already", as in get.over.it! I am fairly certain no one worries as much as I. If there is something to fret about, I will do so. Actually, even if there is nothing to fret about, I will do so. Enough already. I cannot count the number of times that I have freaked out over something only to experience it, or get through it, and think to myself, oh – that wasn't as bad as I expected. So, my new motto – just relax. I have been telling this to myself on a fairly regular basis over the past couple of months. It seems to be helping. Plus it gave me an excuse to buy this cute panel with alphabet letters and create a little bunting.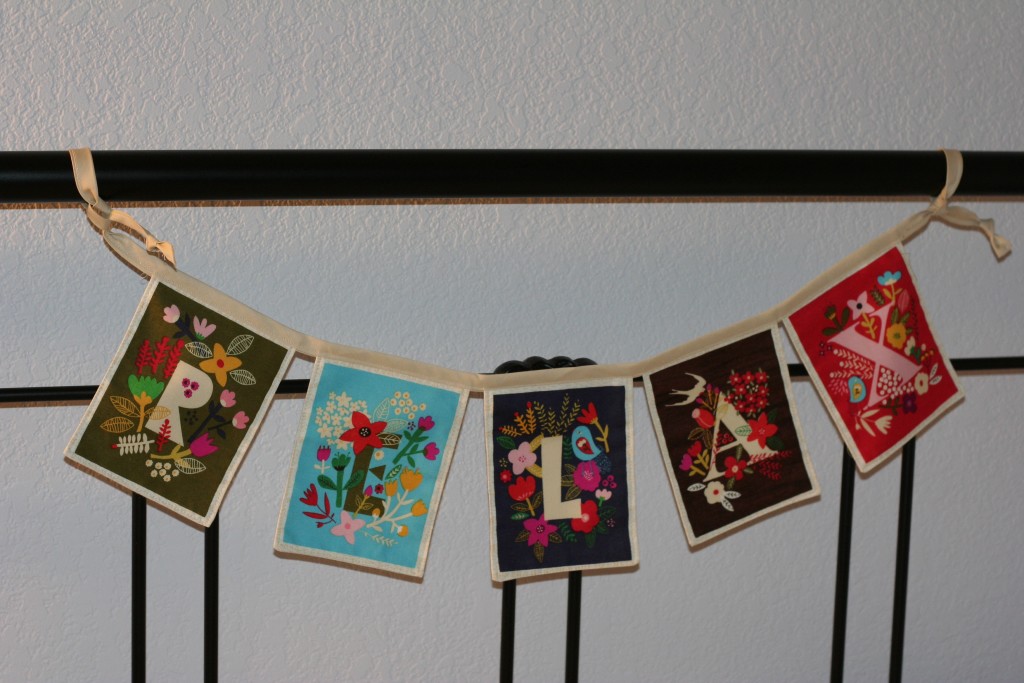 Isn't that great? I have it hanging on the headboard of the guest bed which is in my sewing room. In complete honesty, I took a close up shot of the bunting because there is such a mess piled all over the bed. I'll be honest about it but that doesn't mean I will post a picture of it for all of the internet world to see.  🙂 I like the bunting and it is a fun reminder of my 2015 word. Plus it makes sense to have it above the bed. Kind of inviting – or it would be if one could actually see the bed beneath those letters.
This week was mostly focused on Etsy product for my shop but I did make good progress on my neutrals/heart quilt. Now that I added the heart, I don't know what to call it.  I should finish piecing it in a couple of days. Check this out though.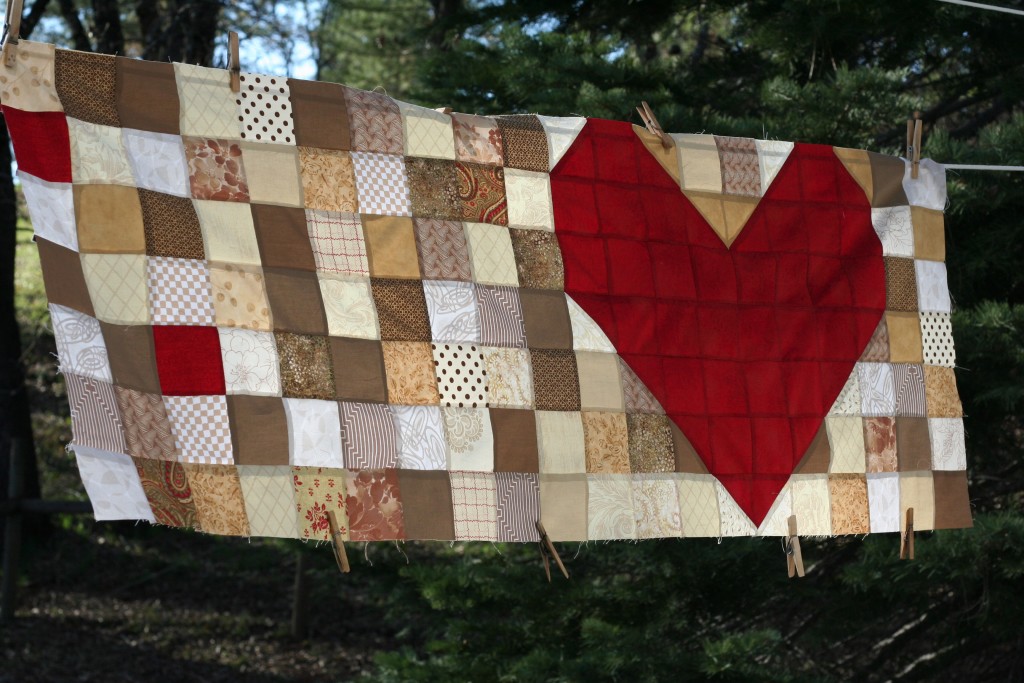 I am really liking it.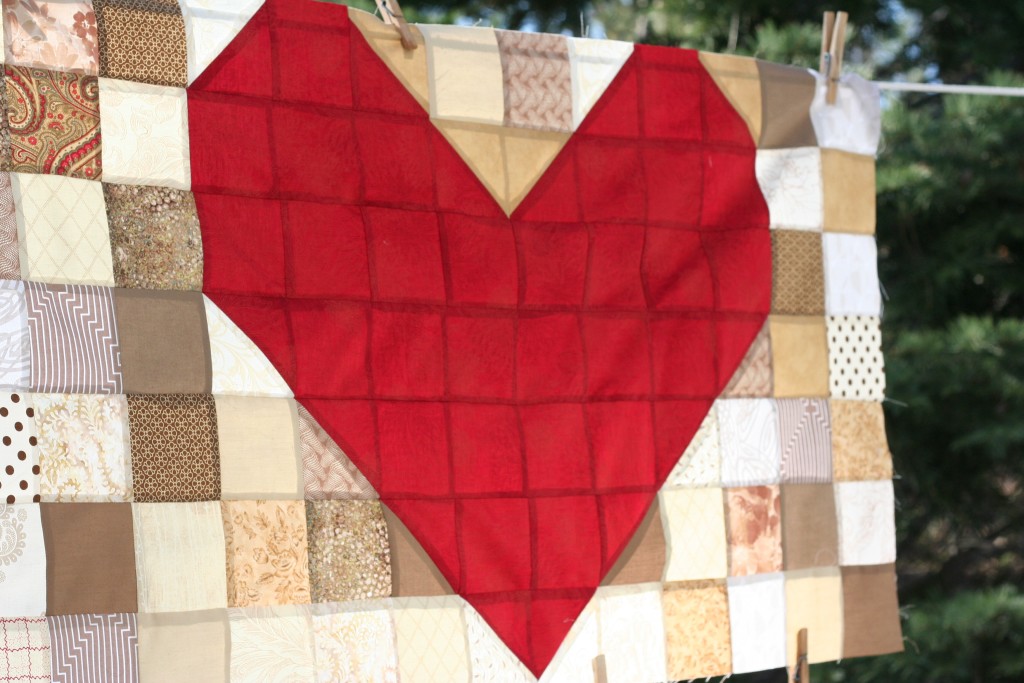 It is going to be a gorgeous weekend. We will be working on the house on the river that we bought last fall. (I wrote about that here, in case you are curious.) New windows were put in today. Julia and I will work on the teeny tiny yard tomorrow. It is coming along nicely.
Hope everyone is well and happy and relaxed!
Linking to TGIFF, Confessions of a Fabric Addict, and WIDTW at SewStitchingCute.