Just popping in with a quick update. I have something new in the shop and I am really loving it. Recently I opened an account and started carrying Northcott Fabrics. In case you were not aware, they make tons of fun panels. I don't use a whole lot of panels but my customers have shown me the light. Some of them are really cute and make for a fun, quick finish.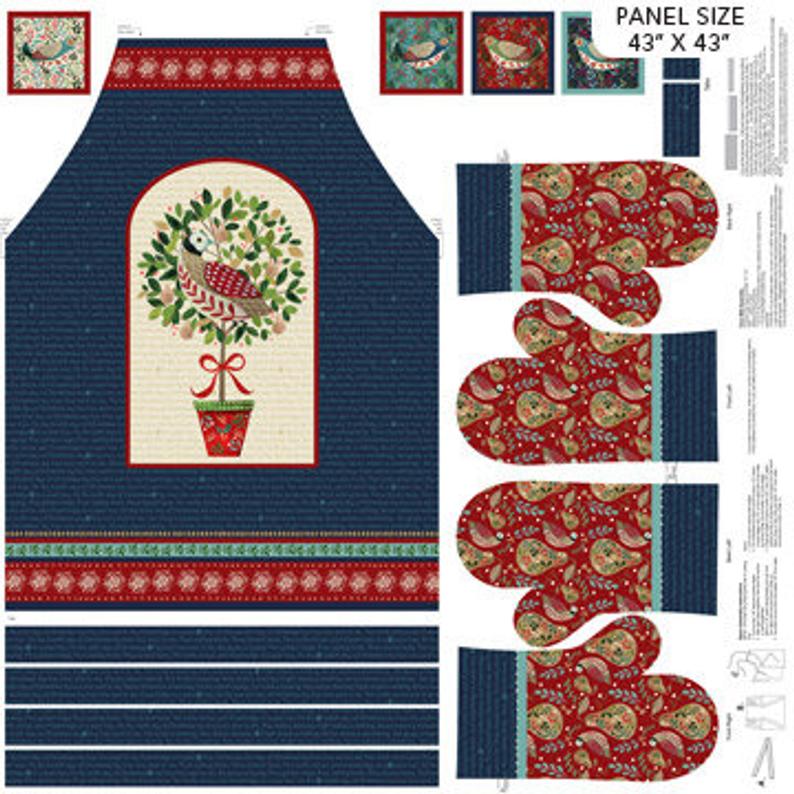 Thinking of holiday gifts, I thought this would be a great one to have in the shop. With the panel, a bit of lining and some Insul Bright, you get to make an apron, two oven mitts and four coasters. Instructions for most of it are on the panel. The coasters were my creation. They have the four squares at the top of the panel which are a bit of a bonus. I thought they were really cute so I made them into holiday coasters.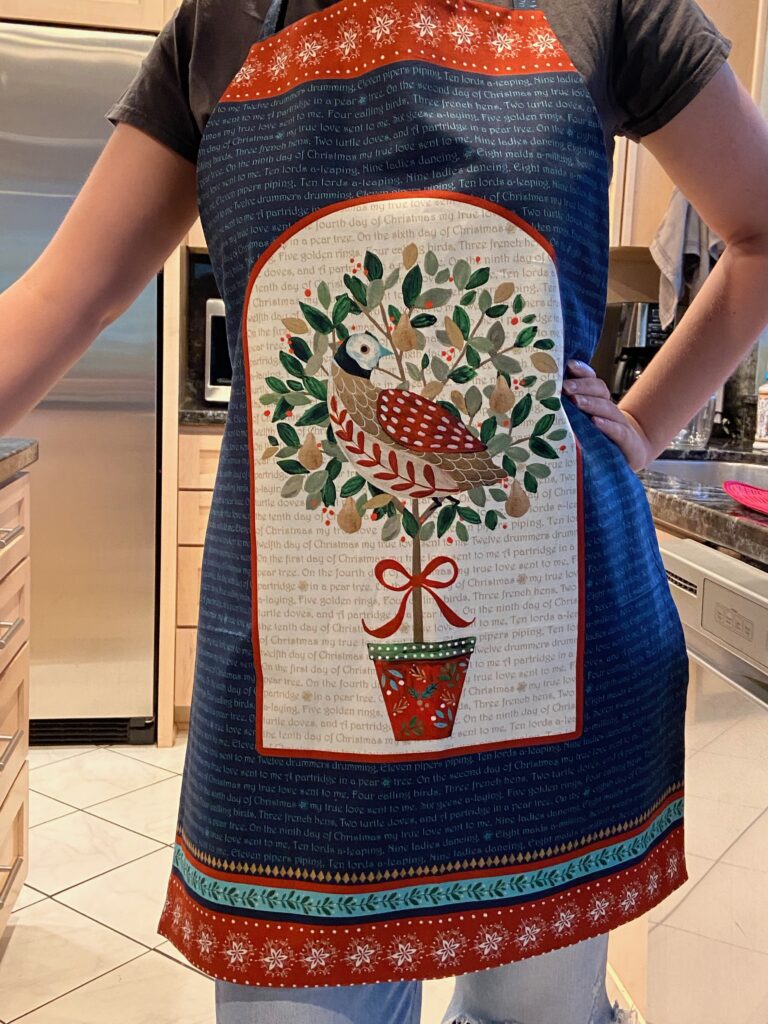 The apron is adorable. I lined it with a bias check fabric ( available in the shop) which gives a nice weight to the apron and also makes it reversible for use during the rest of the year.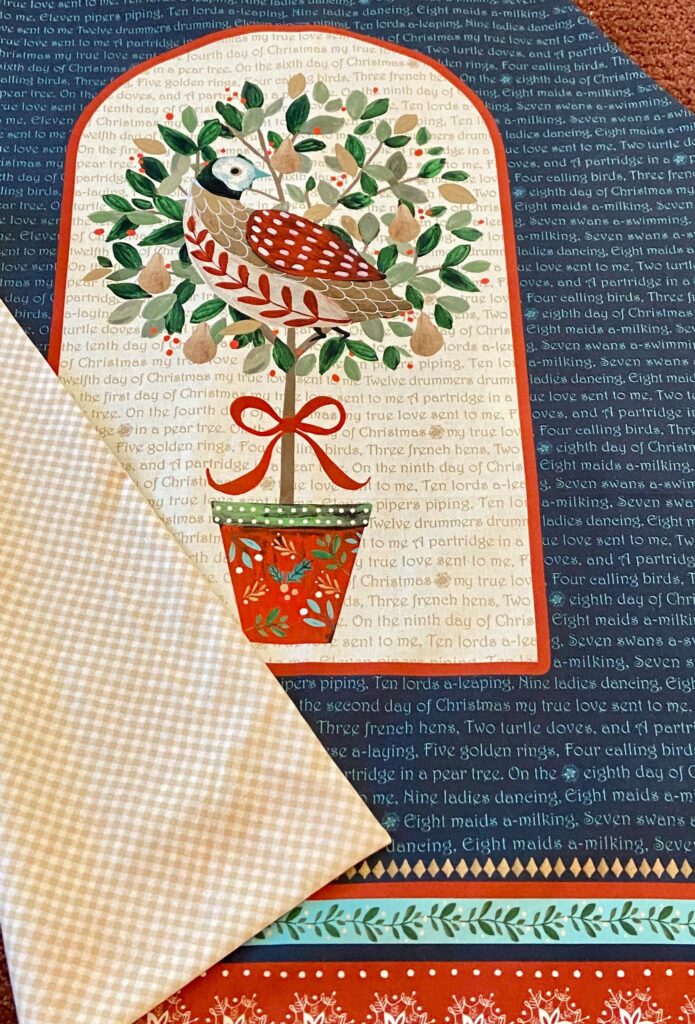 The oven mitts are a little tricky. I did a double layer of Insul Bright in them because I think they are more insulated this way. But it makes for a thick batch of fabric to sew. That part wasn't a huge deal but binding the edge at the top was. My machine doesn't have a free arm to sew a smaller, circular seam with. I was able to do it but it just took a bit of fiddling as I went around the circle.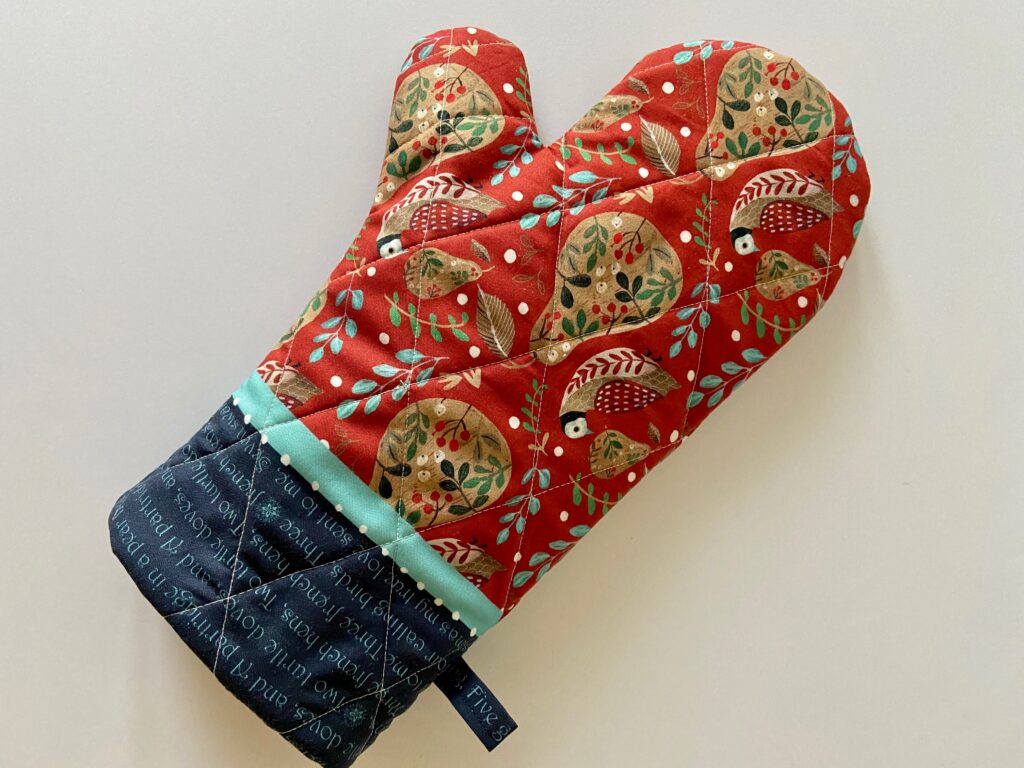 Once the binding was stitched on, I folded it to the inside and pressed with steam. Then I hand stitched it down.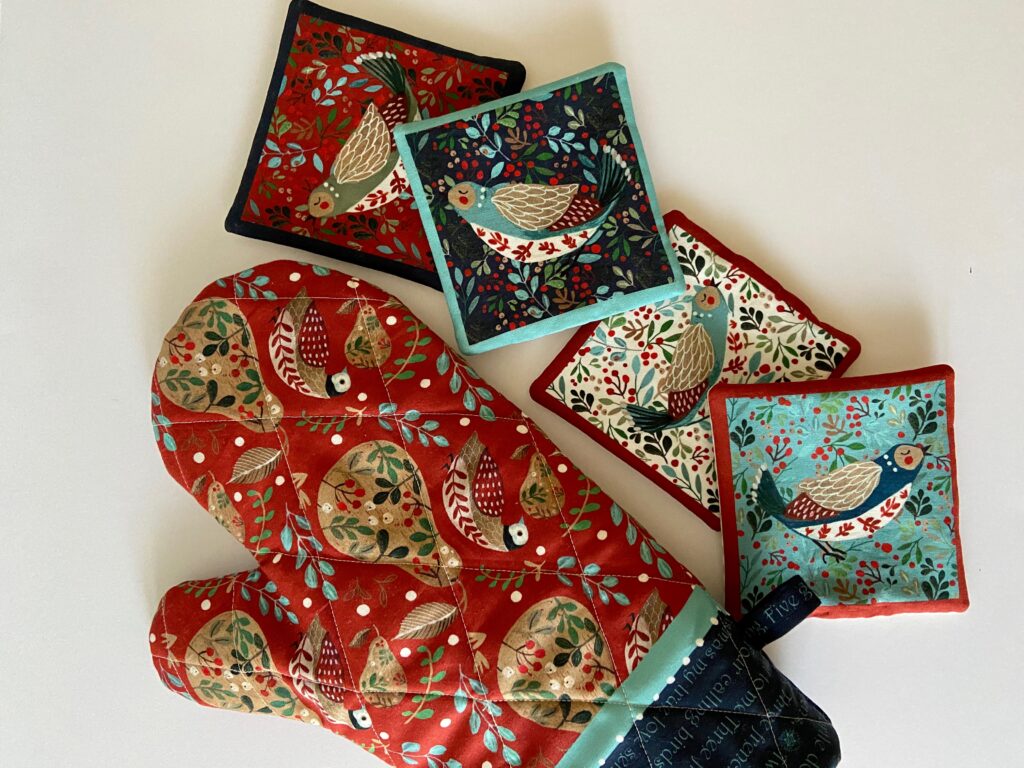 The coasters are a breeze. I used batting scraps and scraps from the lining of the apron to make these. I think I might give them a little top stitching around the perimeter now that I have looked at them for a bit. It will give a more finished look to them.
What do you think? I really like the resulting set. It makes a wonderful gift for someone or to give to yourself! Considering how long it has been since I have done a giveaway, I think it is time! I made a kit with everything you need – the Insul Bright for the mitts, the panel and the lining. You only need to supply the batting scraps for the coasters. I am certain each of us has plenty of scraps to use!
To enter the giveaway, you must follow Needle & Foot in some way. Please let me know how you follow. If you want links, follow me here on the blog or at any, or all, of these: Instagram, Facebook, Pinterest, or my newsletter (which is sent out all too infrequently but I do try!) Leave a comment and tell me if you are a fan of panels like these or if you usually do not choose to use them. I want to hear what your thoughts are. Giveaway open to US residents only (sorry – the cost of postage is prohibitive). Winner will be drawn on Sunday, November 1st at the end of the day. Good luck!!
Linking to: Brag About Your Beauties, Whoop Whoop, and TGIFF