Wow! My last post put out a request for little hospital doll gowns for A Doll Like Me. What a fantastic response! In all honesty, I am not surprised, just grateful. Here are a few pictures of the gowns made so far.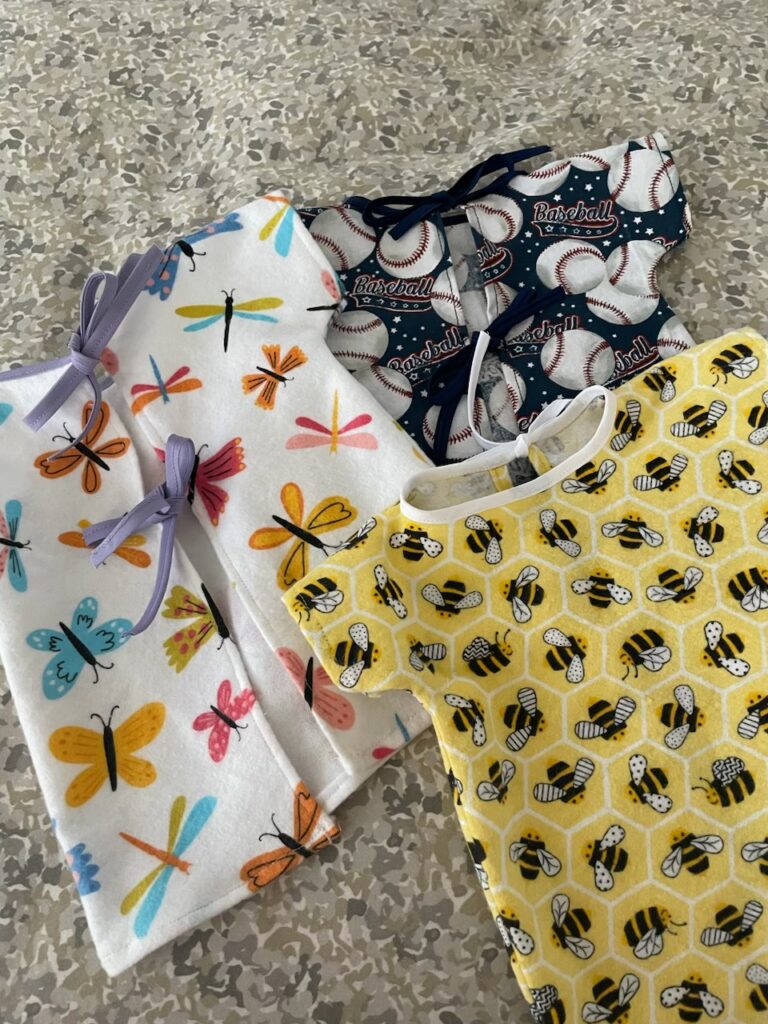 These cuties were made by my sister, Tina! She used soft flannel. Don't you love the prints she chose.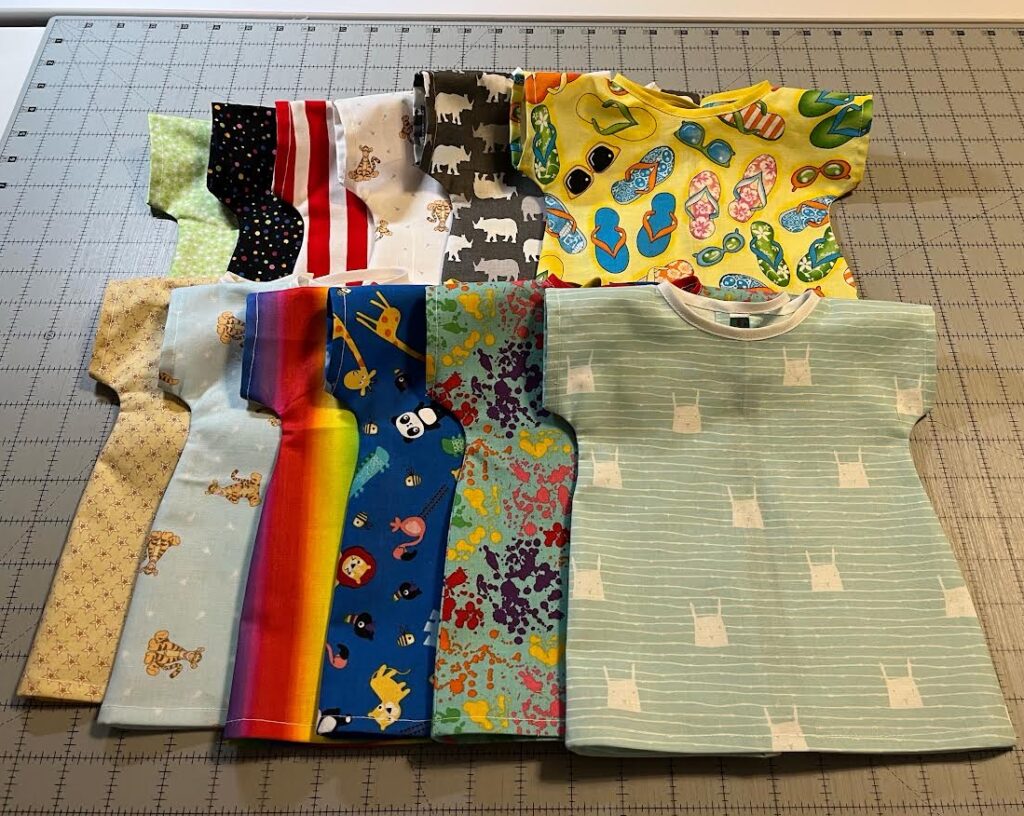 Check these out! Twelve tiny hospital gowns were donated by Jean. This collection is so sweet; Jean used a variety of fun prints and colors.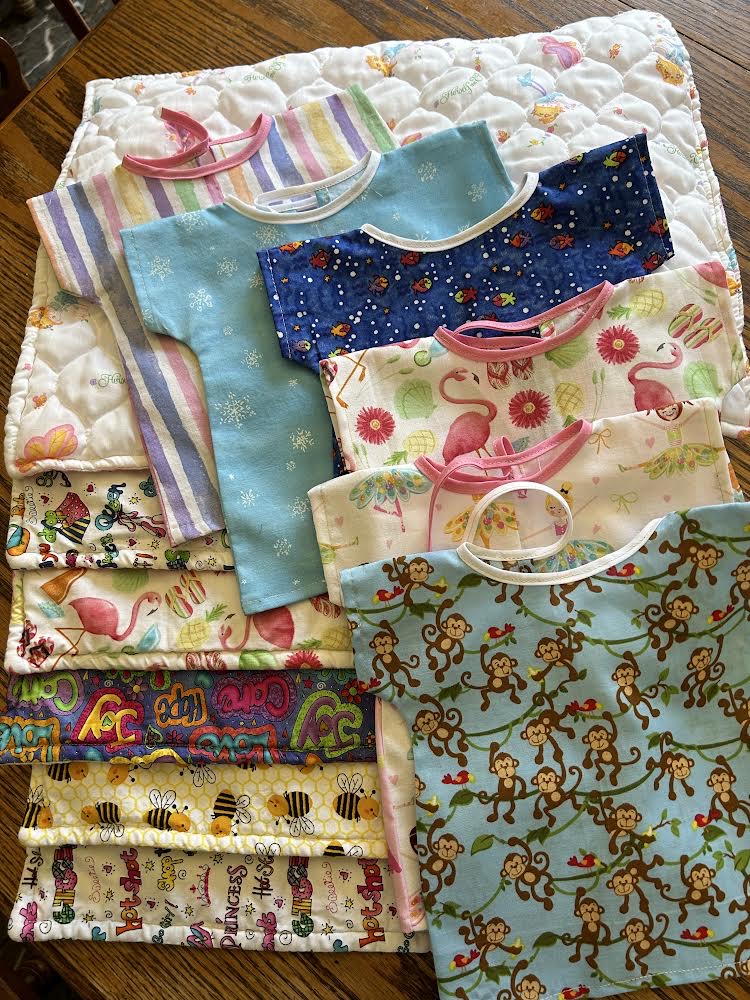 Dawn made six gowns and also created six whole cloth quilts. These are super cute and much appreciated! Thanks Dawn.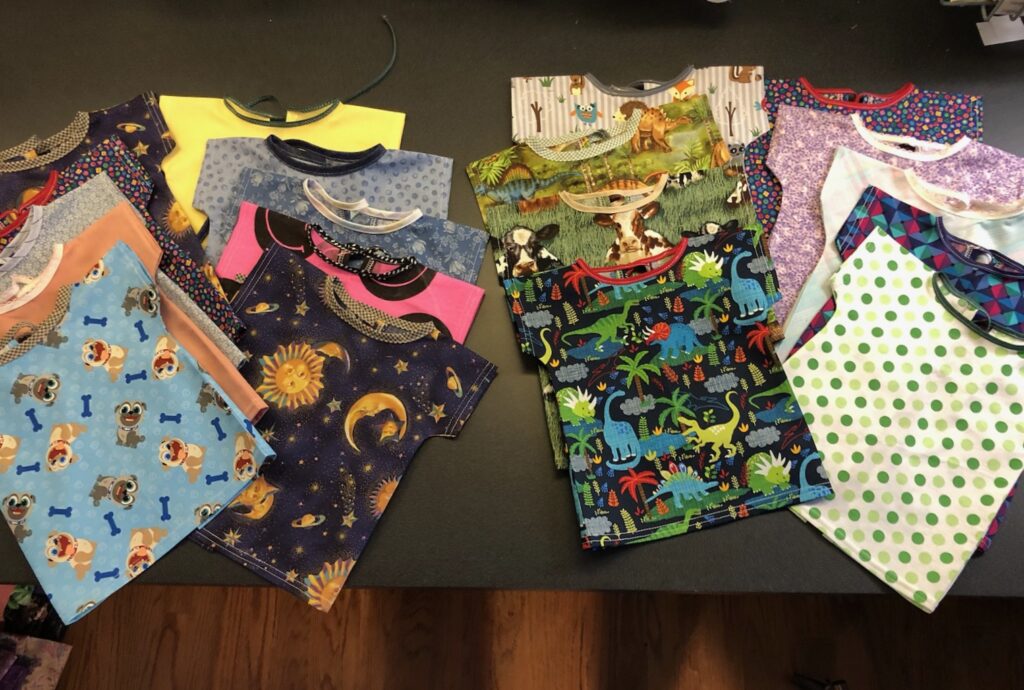 If I am counting correctly, Pat made NINETEEN gowns for Amy. That is amazing. What a fantastic donation for A Doll Like Me.
In total thus far, one little post garnered forty doll size hospital gowns. This should keep Amy supplied for a good while! Of course there were seventeen responses asking for the mailing information and offering gowns. This means more are in the works. I say it all the time, but the generosity of this community never fails to amaze me! The need for these little gowns is ongoing so if you just feel like you want to make something simple, use up a few bits of fabric, make a charitable gift, feel free. These are always welcome!
I was asked how to fit the pattern pieces on a fat quarter. It can be a bit of a trick. I took a picture that might help.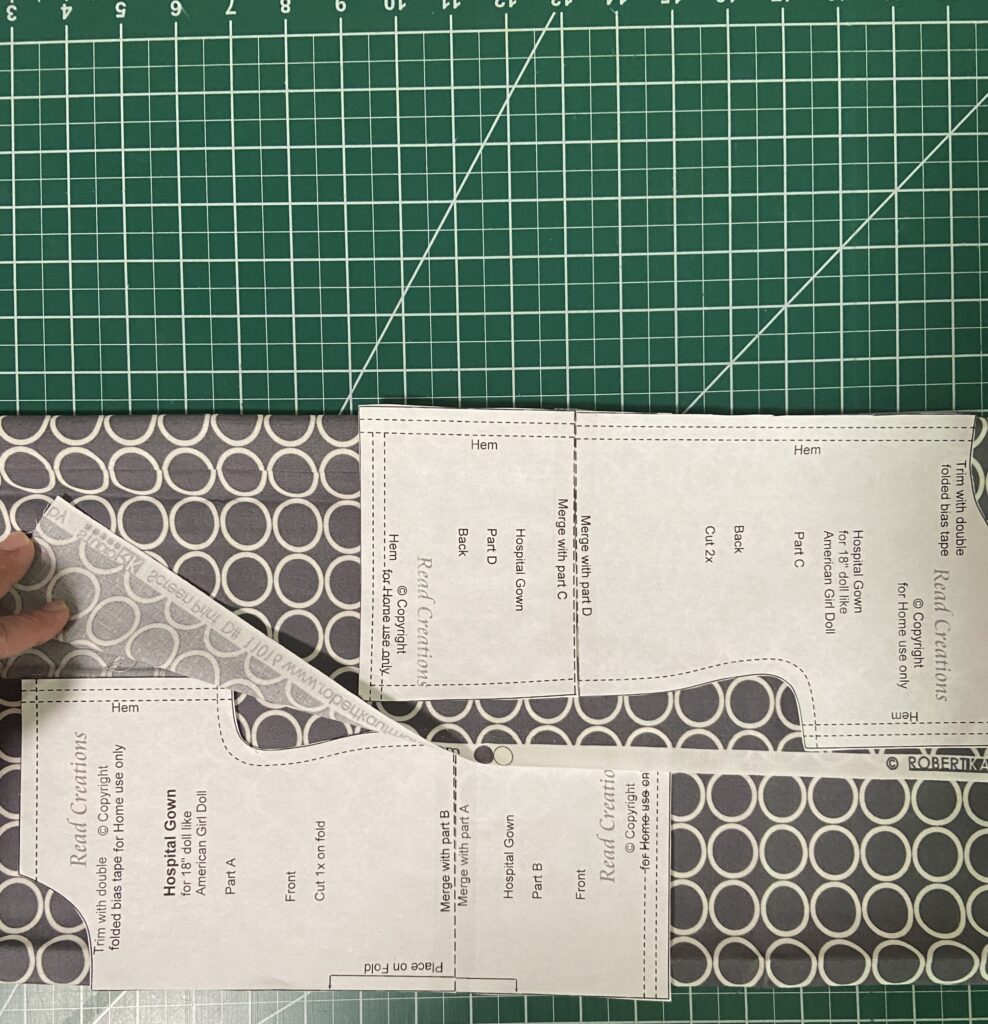 If I am using a fat quarter to make a doll gown, I fold one length over just wide enough to lay out the front piece on the fold and pin it down. Then I fold the other side down for the back piece, which isn't cut on the fold (because it needs to open in the back). It will lay end to end with the front piece and will look like it is over lapping. but it isn't. I hope this helps. Does it make sense? Some fat quarters might be a tight squeeze but it does work. The size of the doll gown is flexible and if it is just a wee bit narrower, it will still work. Just in case you need it, here is the link to the free pattern.
Thank you, thank you, thank you everyone!