This quilt is a first for me. I have never backed a quilt with fleece. As I was making this little Halloween quilt, it seemed like a fun thing to try. I was hoping for a soft, cuddly quilt and wow – backing it with fleece did the trick. Early in the summer, I browsed an estate sale of a quilter. I restrained myself and bought only some Halloween fabric plus a few books. The fabric was from an older line designed by Debbie Mumm.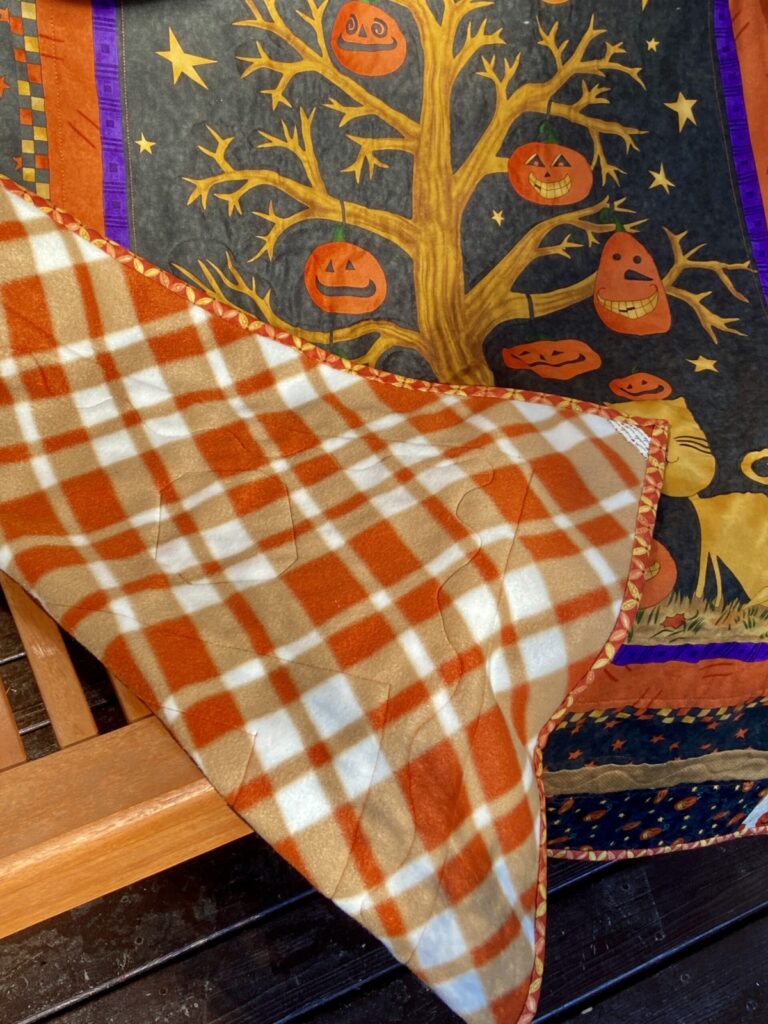 Using fleece made the quilt feel substantial enough that I decided not to put batting between the quilt top and the fleece. I had read of some issues with quilting fleece backed projects so I pinned the heck out of it before quilting. It was interesting – for some reason, the straight line quilting was more difficult than the free motion. (I tried both out.) I suspect this is because I still haven't bought a walking foot for my new machine.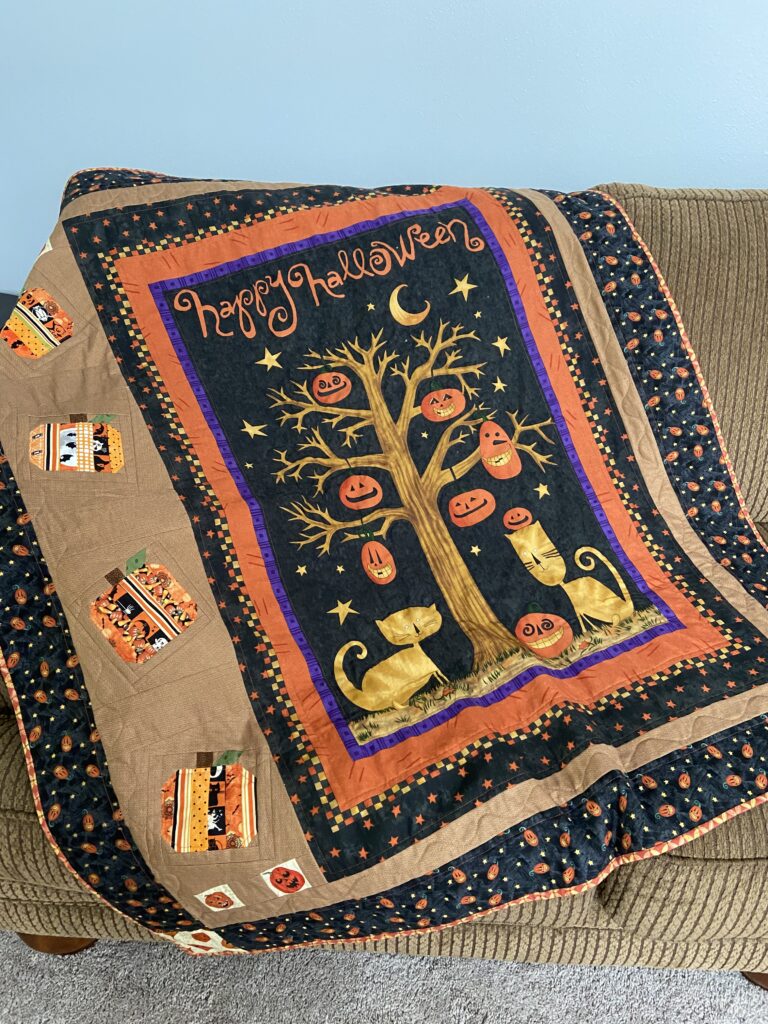 A few posts back, I shared the pumpkins I made with strips of fabric. Using a tutorial by Jayne over at Twiggy and Opal, I framed the pumpkins and then cut them so they would be a little bit wonky. I like the whimsical effect of having them slant to the right and left.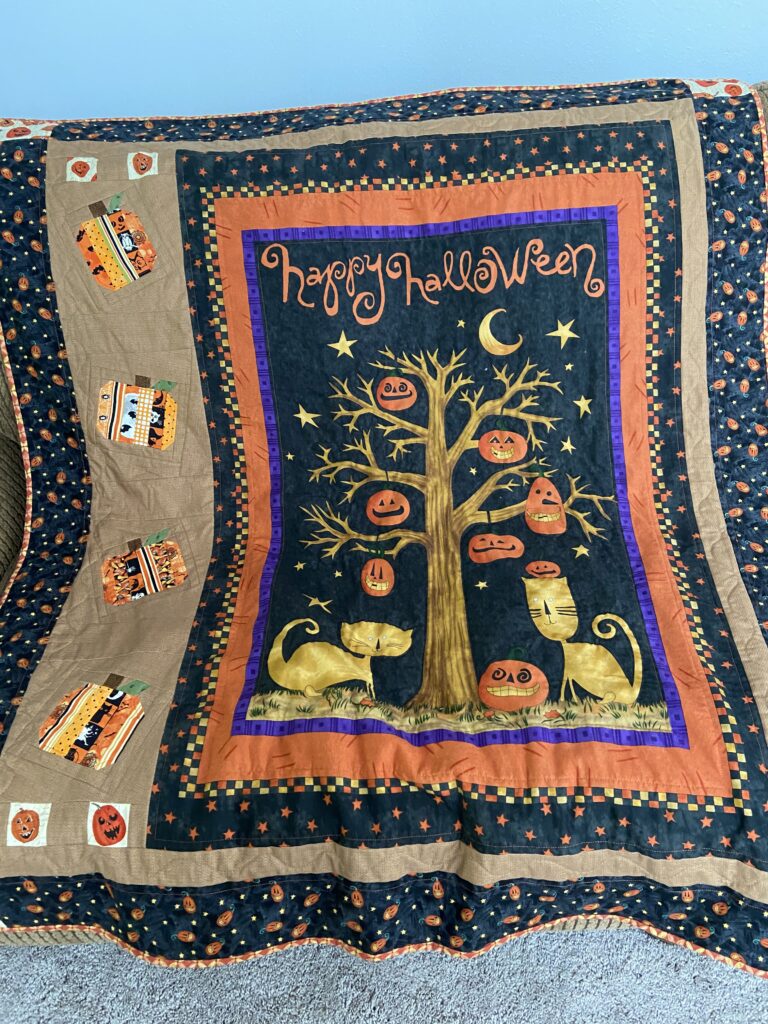 To make things a bit more interesting, I placed the panel off to the side so that the quilt isn't symmetrical. When I quilted it, I did straight lines for most of the borders and then echoed around the tree and the cats on the panel. Very simple quilting was the ticket.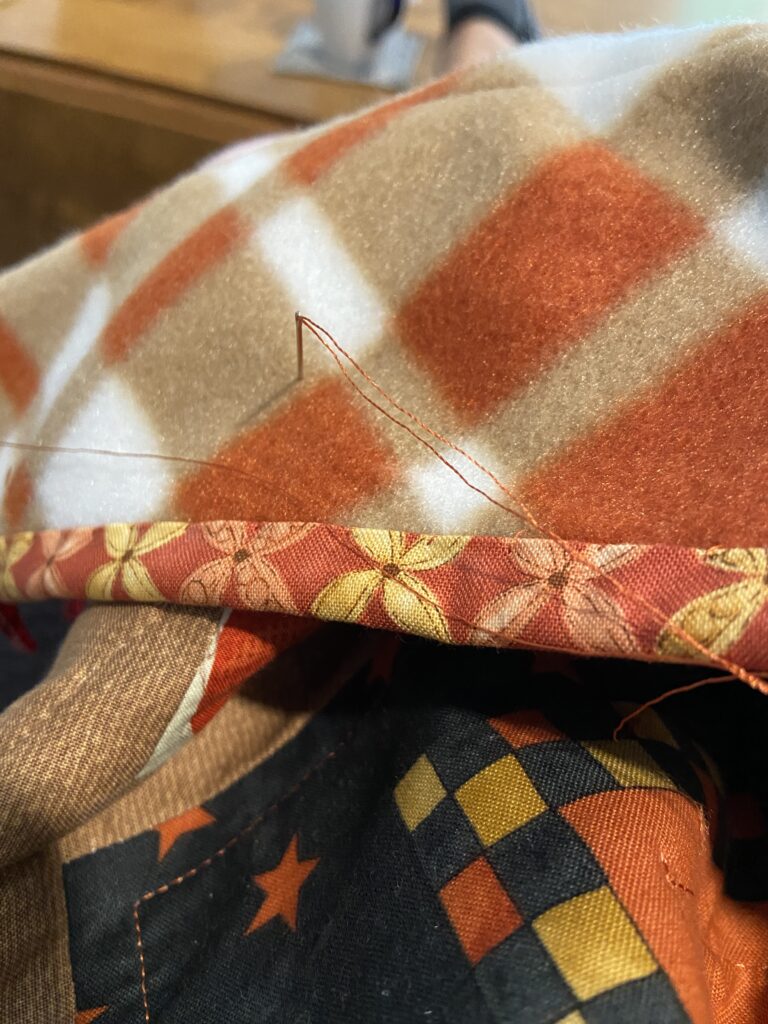 The binding was made with fabric I had on the shelf; machine stitched to the front and hand stitched to the back.
It isn't feeling like fall outside just yet but while out walking, I have seen some leaves that are turning color already. It won't be too long before autumn is here. We are spending Saturday afternoon with my son and his family. We haven't seen them for a couple of weeks so we are looking forward to it.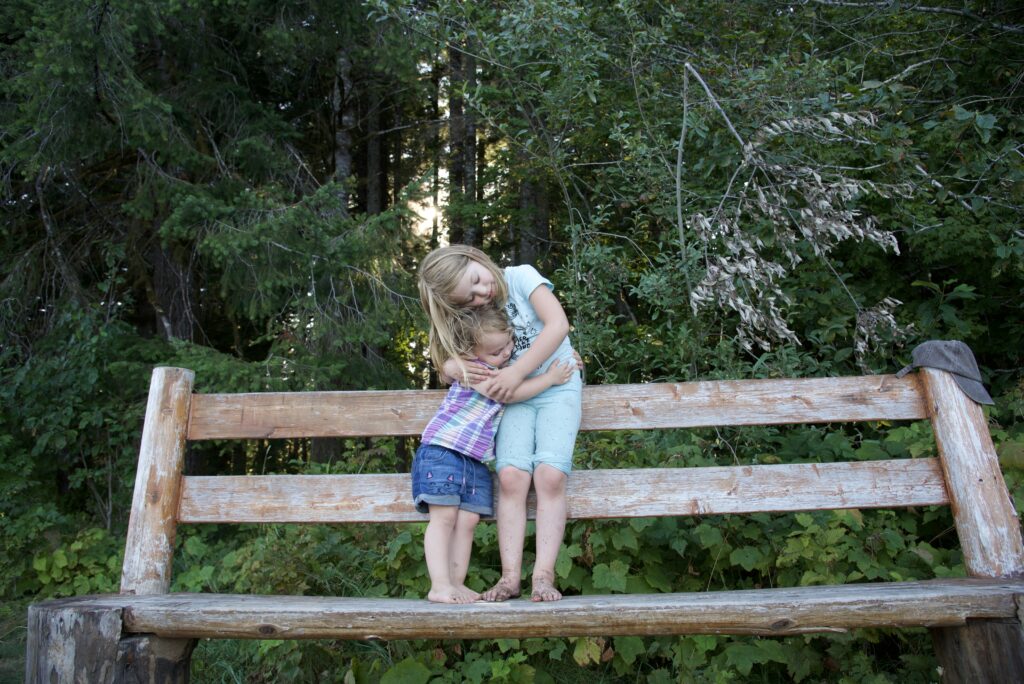 My son and his wife took the girls on a long camping trip last week. They shared so many great pictures of their adventures. But this was my favorite. These two sisters have an awesome bond.
Hope you are finding ways to celebrate the end of summer! Kids are going back to school and fall is on the way. Enjoy!
Linking up with the Peacock Party as well as other favorites. Find the links at the top of the page, under Link Ups.