It is the "Best of" season in the quilting community. Cheryl hosts this party each year and while I haven't participated the last year or two, I thought it would be fun to do so this year. When I started to sketch this post out in my mind, I thought it would be a tough one. It felt like I had done very little sewing. But guess what? That isn't exactly true! After going through my posts, I actually got quite a bit of sewing time in! Let's take a look at the crazy year of 2021.
POST WITH THE MOST COMMENTS: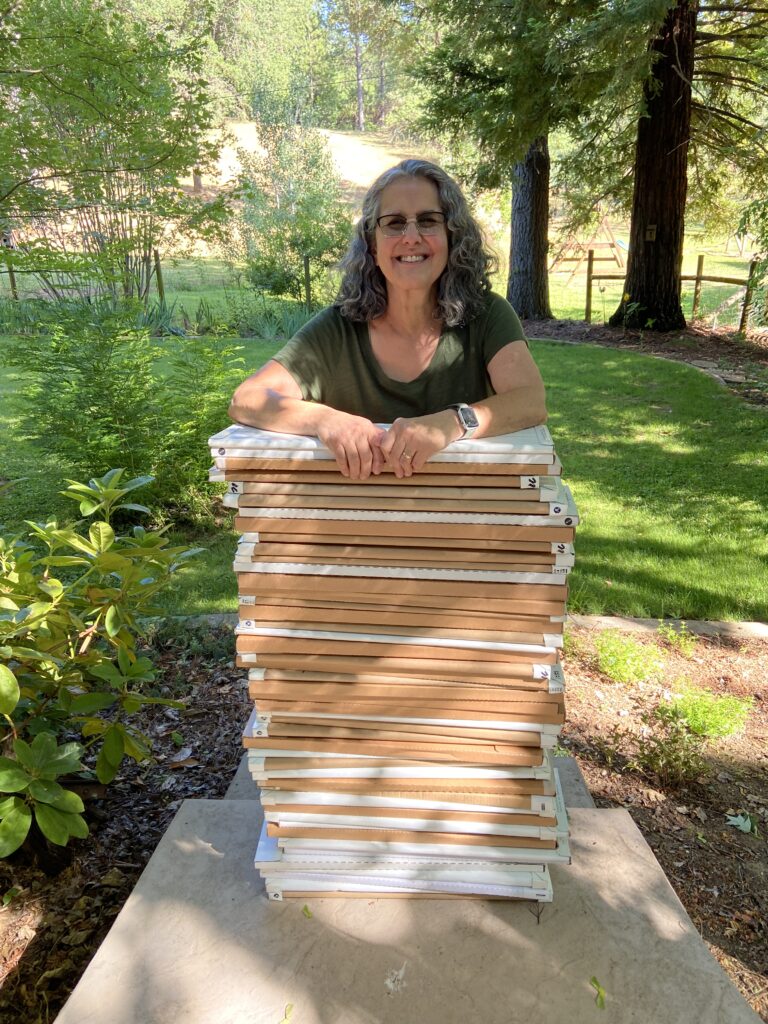 On May 31st I posted about closing my shop. This post easily had the most comments and all of you were so encouraging. It showed me, once again, how great the quilting community is, virtual or in person! Closing the shop was the right decision for me and so many of you were very helpful in buying out the last of the inventory. There are a few bolts left but not much at all and I think I can just use it as backings and can also donate a bit. This was a win!
FINISHED QUILTS: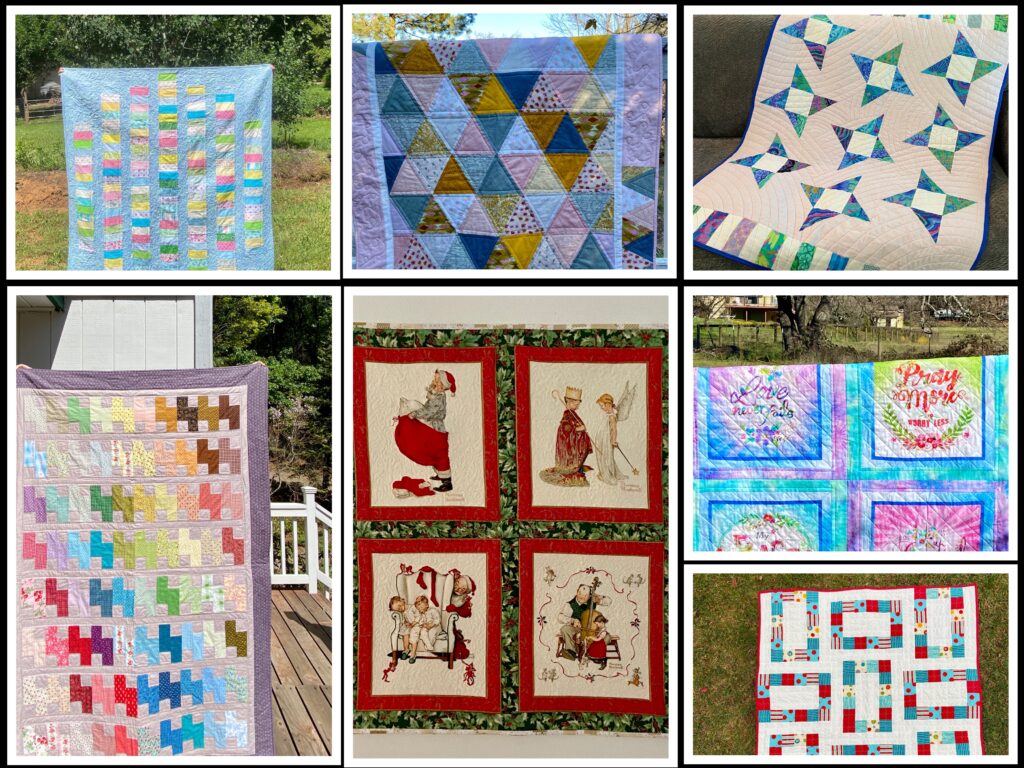 I think this is why I thought I didn't sew very much – I finished seven quilts this year. Three baby quilts, one wall quilt, and three lap quilts. I also quilted and bound two quilt tops for community service for our local guild but didn't include those since I didn't make the quilt top. I like all of them and had fun participating in the Just One Charm Pack hop for Cheryl and pattern testing Masala Box for Preeti. Both patterns were great to make!
SEWING PROJECTS: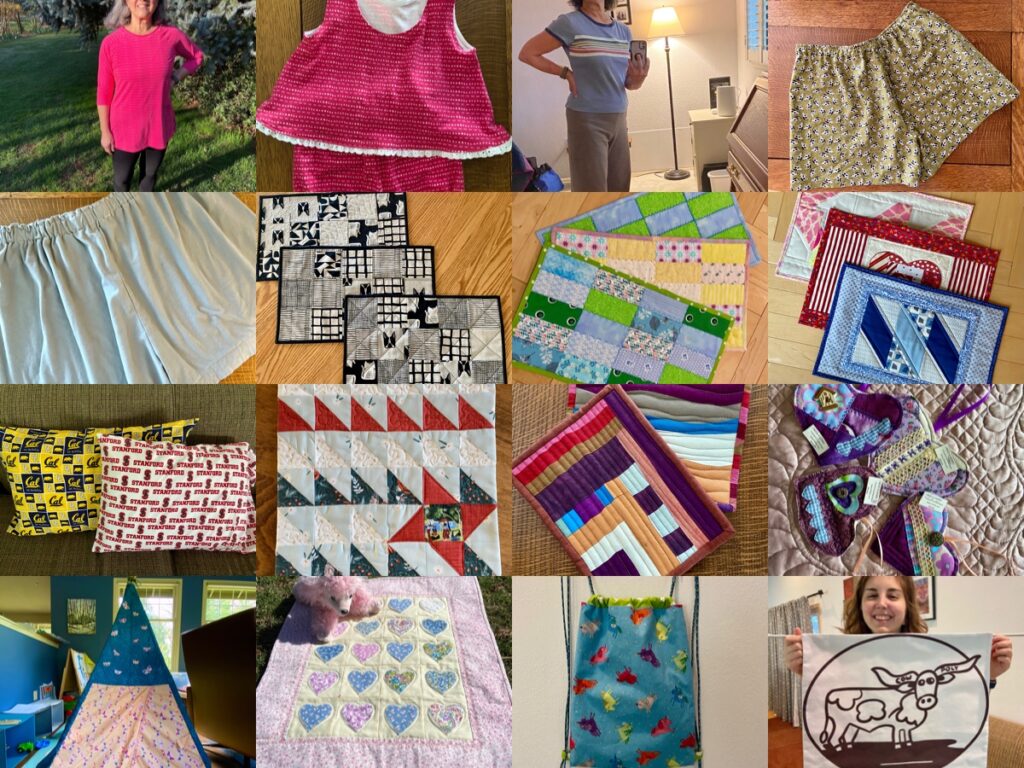 Projects – so many projects happened in 2021! Some were quilted, such as the 9 placemats, the HST mini quilt, two scrappy hot pads and the vintage fabric doll quilt for my grand daughters first birthday. Others were clothing, like the four pair of shorts (I only showed two in the collage), a pair of grey knit pants, and a dark pink t-shirt. I also made a little outfit for A and a pair of shorts for H. Going on from there I made four little hearts which I left to be found out and around our community hospital. I made silly pillow cases for my sister and her husband with fabrics from their universities and a wall hanging for Julia's dorm room. More gift sewing included a play tent for my grand daughters and a string backpack for H.
NOT PICTURED HERE:
I didn't include photos of the blocks I made. For the Positivity QAL hosted by Preeti, I made the blocks and have a quilt top finished but that is as far I got with it. I made most of my diamond blocks for RSC2021 but haven't yet assembled them into a top. These will hopefully get finished up in 2022. Also, I attempted to make underwear which was not successful but I plan to try again. I practiced some visible mending on a pair of jeans that had that not-so-cool-on-a-61-year-old ripped out knees. They look much cuter with the mending!
TRAVEL:
In between all of this, my husband, Julia and I did a fair amount of travel. There were trips to Washington to see my kids and grand daughters in March, May, July, and October. There was a trip to San Diego for a family wedding which was just wonderful. Then in September Ray and I helped Julia move to San Luis Obispo to go back to real-life, not on-line, college! Yep – it has been a busy year when I look at is as a whole!
This blog serves as a great journal which is one of the reasons I keep it going. I noticed this year I only posted 49 times (including this post). In past years I was posting more but such is life. It gets busy and I set it aside now and then. But I am grateful to those of you who have continued blogging and reading posts. The community is smaller but we are mighty!! Hahaha.
Happy New Year to everyone. Many changes coming my way in 2022 as we plan to relocate but after that, I hope to settle in, set up a new sewing space and sew, sew, sew!
Linking up with Meadow Mist Designs today. Hop over and enjoy reading about everyone's year in review!