Last week I mentioned I had been asked by Preeti of Sew Preeti Quilts to test a pattern of hers. She recently released her newest design, Masala Box. The pattern is really adorable. Here is Preeti's version.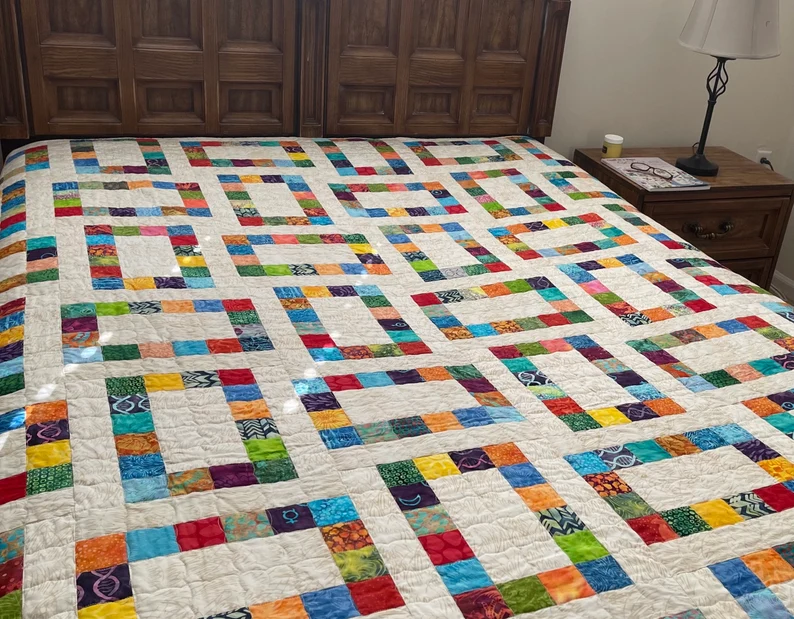 This is the sort of pattern that is right up my alley. I love patchwork and also simplicity. Fussy patterns are not my favorite. This pattern is set up for strip piecing (which is quick and efficient) or if you have a box of 2 1/2″ squares, you could make a scrappy version and use those bits up!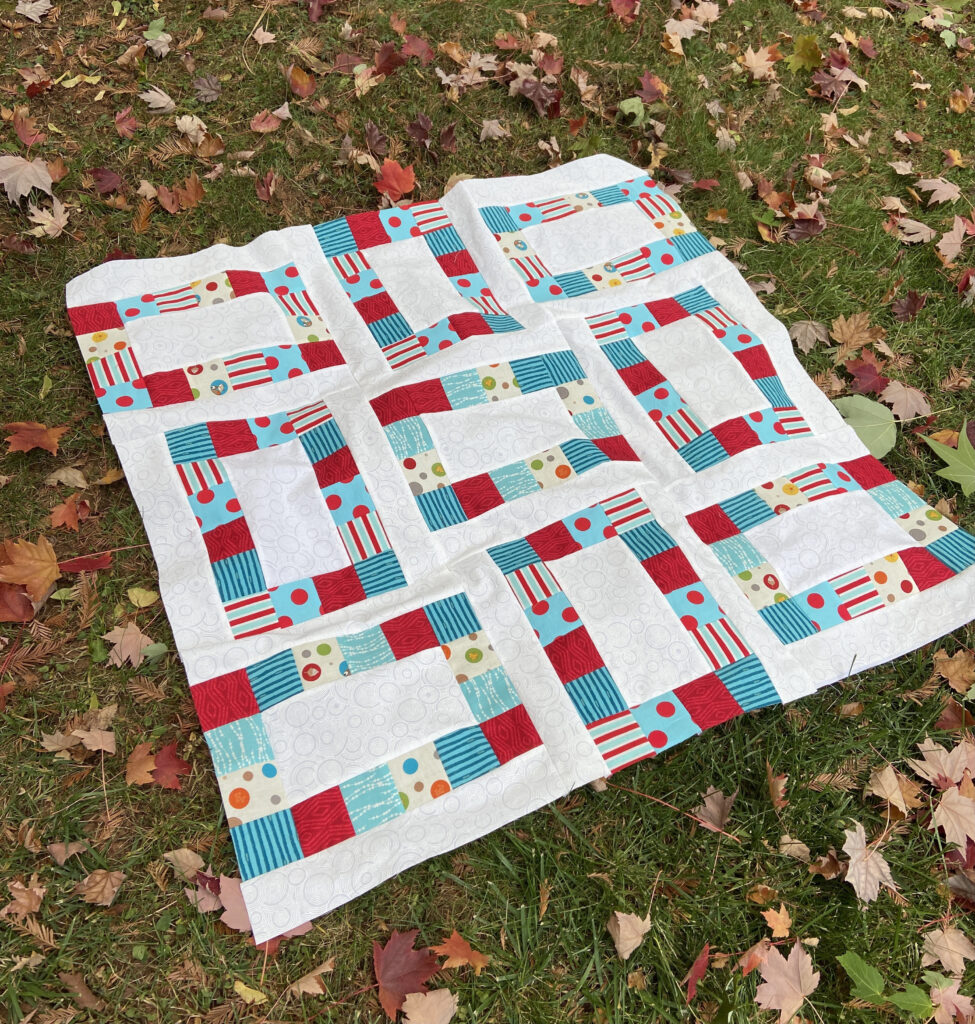 Hoping to finish this quickly so I could share Preeti's new pattern, I made a baby quilt. It finishes at 36″ square which is the perfect size for Jack's Basket. I love donating to them and will send this off when it is finished. Looking through my stash, I wanted to put together some bold colors. When I saw the red polka dots on turquoise I decided I would build off that piece. Luckily, I had plenty of red and aqua in the stash and I added a bright polka dot on off-white to break things up a bit.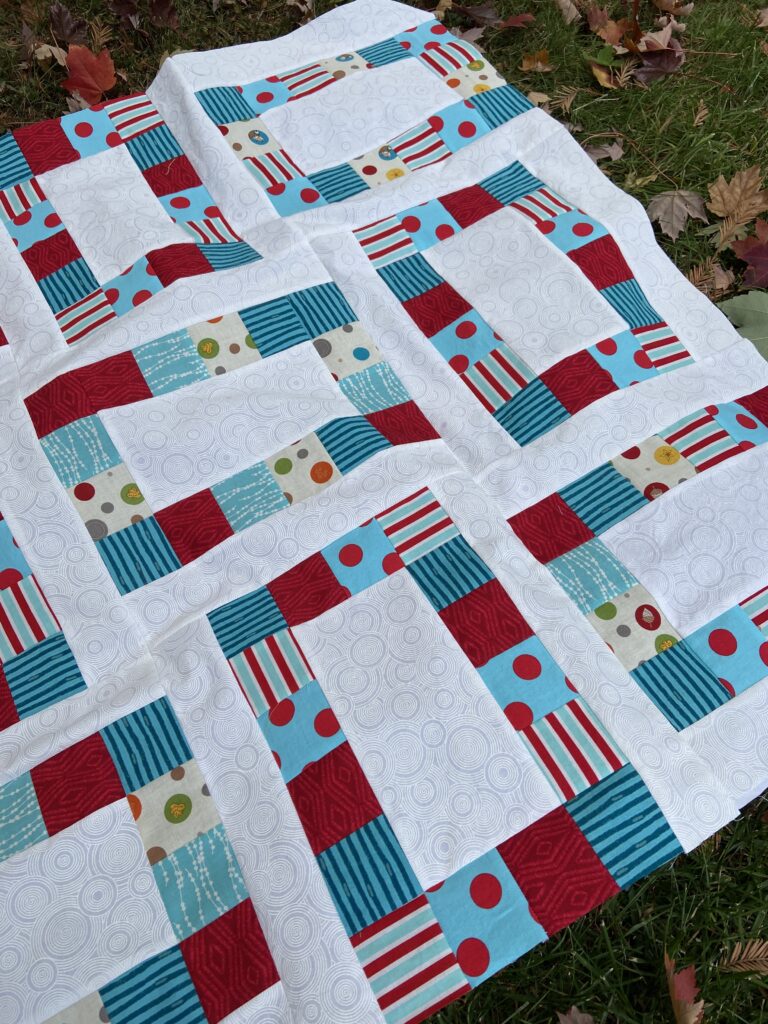 The pattern features a large rectangle within each set of 2 1/2″ squares. Preeti did a wonderful job writing this pattern up. Her instructions and illustrations are clear and very easy to follow. There are so many ways the rectangle within each block could be used. How about placing appliqué on that center, or featuring a large scale fabric, maybe notes or signatures could be written here in permanent fabric markers – I think it is a creative space with a lot of potential.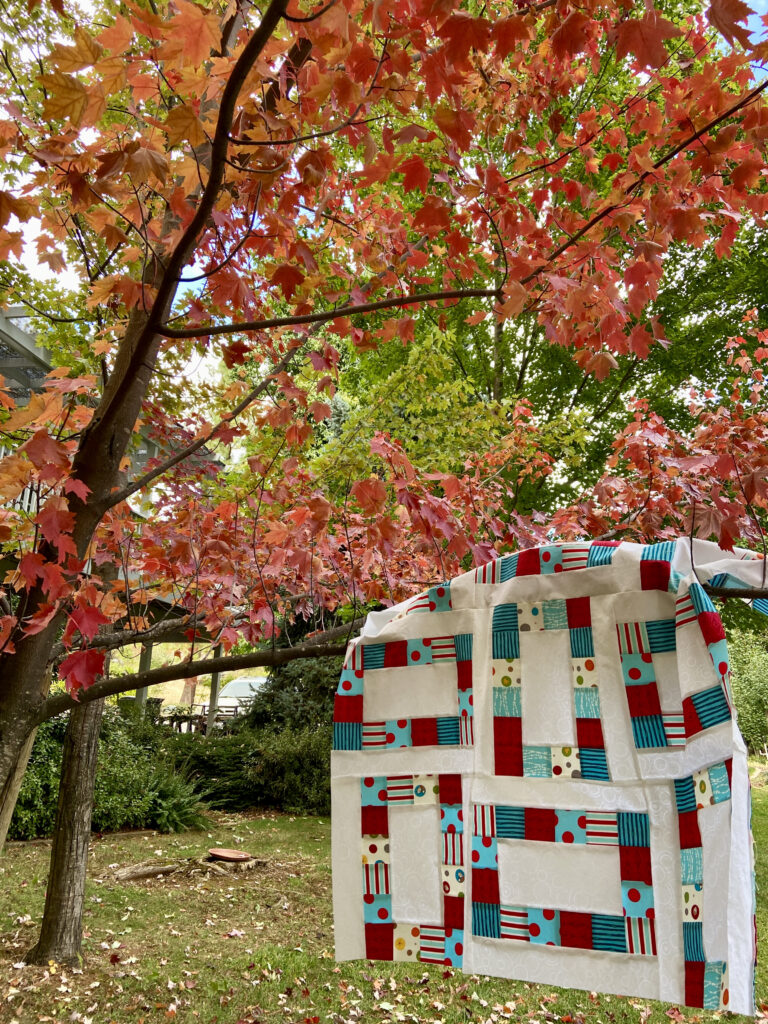 I plan to back my quilt with the red and aqua polka dot fabric. As for a quilting plan, I don't have one just yet. I want to do something special with those white rectangles and am waiting to figure that part out.
If you would like to see another version of the Masala quilt, hop over to The Academic Quilter. Mari made her quilt in tones of blue, green and yellow with an earthy background. It is so pretty and totally different from my version. Isn't it fun to see the same pattern made with different fabrics?
Congrats to Preeti for the release of this fun pattern. Be sure to go to her shop and add a copy to your quilt pattern collection!
Linking up to my usual favorites – check them out at the top of the page, under Link Ups.