When I got home from Washington I picked up a project that I started about a month ago. I had it 80% complete and for whatever reason, it was set aside. It was fun to pick it up and finish it. Even more fun that I really like the fit, which as you can imagine, is not always the case!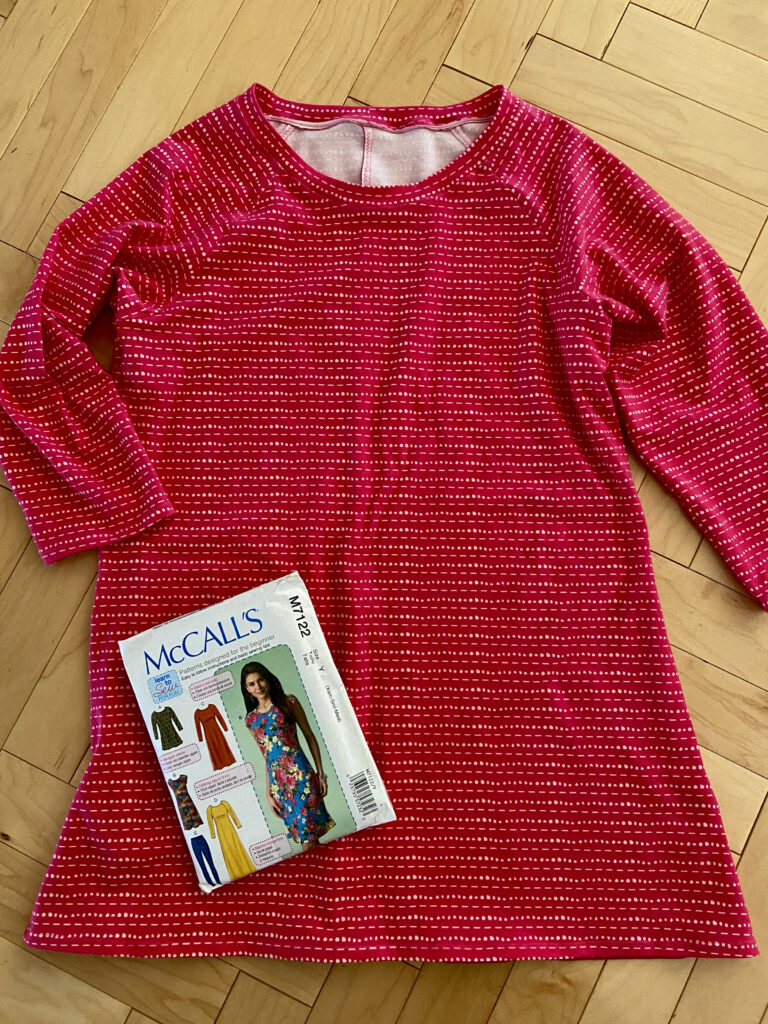 Using McCall's Pattern M7122, and a jersey knit by Art Gallery Fabric, I made a fun t-shirt. It has dolman sleeves that are 3/4 length. Being a vertically challenged person, I did cut the sleeves and overall length shorter. I made sure to prewash the fabric and dried it in a warm drier to make sure I wouldn't have a shrinkage problem.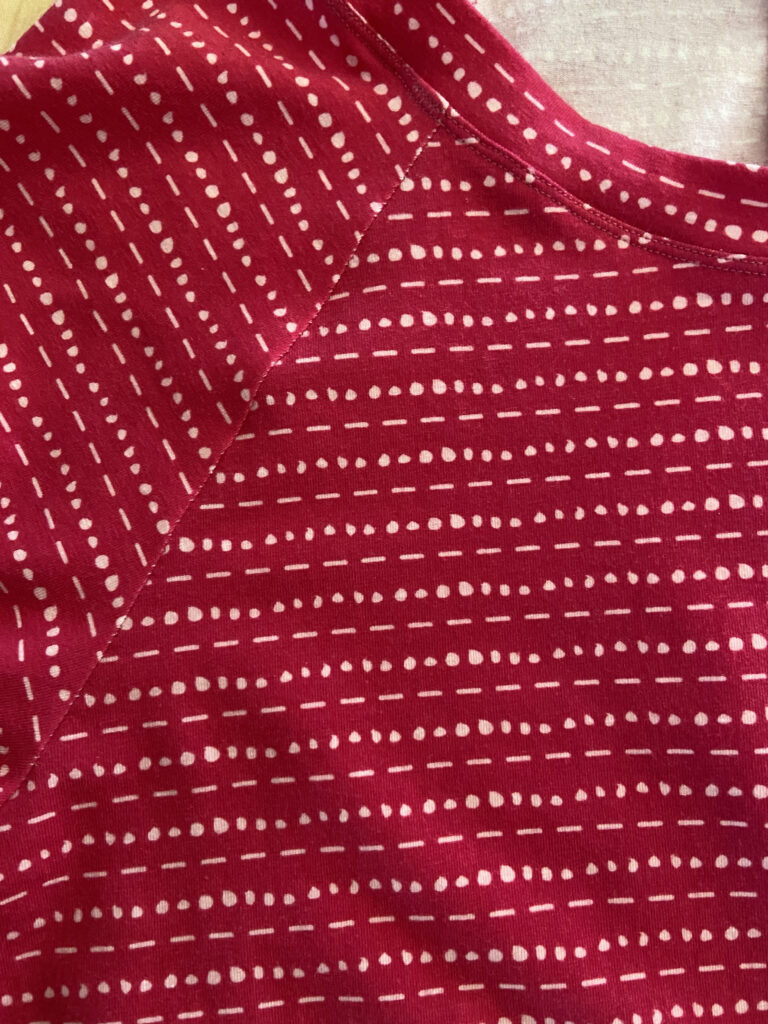 The only area where I did have to pay a bit of extra attention was making sure the striped pattern matched up when cutting the pieces. For the most part, I was successful here. It isn't perfect but from a distance it looks nice.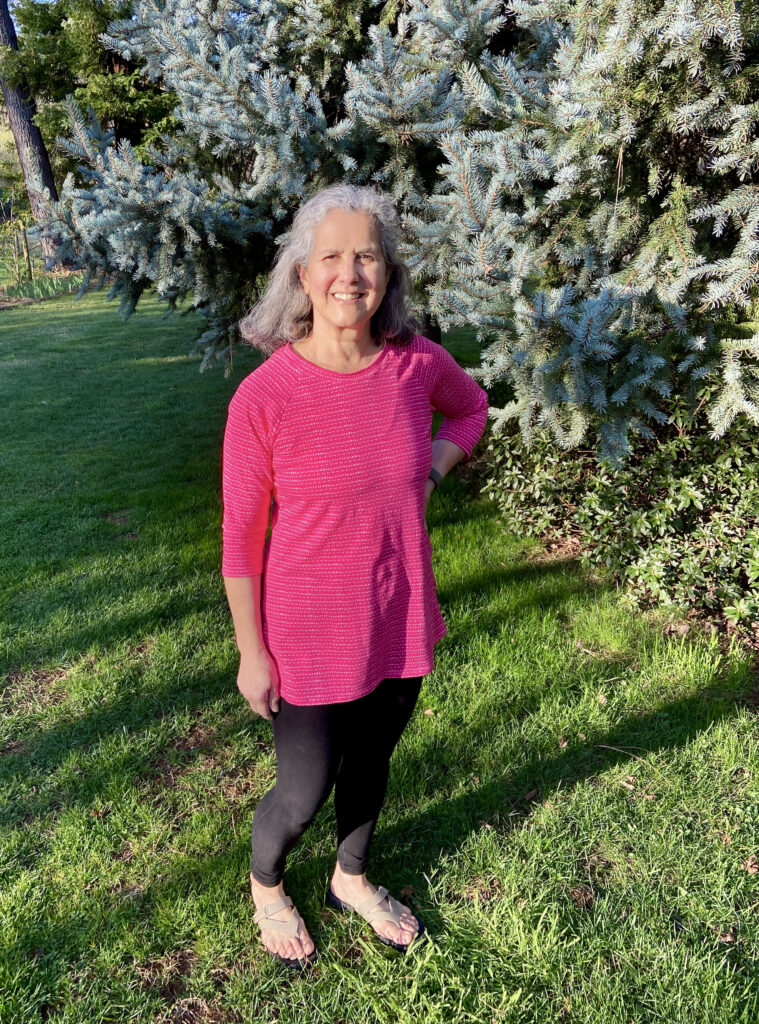 The morning sun was making my eyes squint a bit but I am pleased with the fit (more so than the photo!!)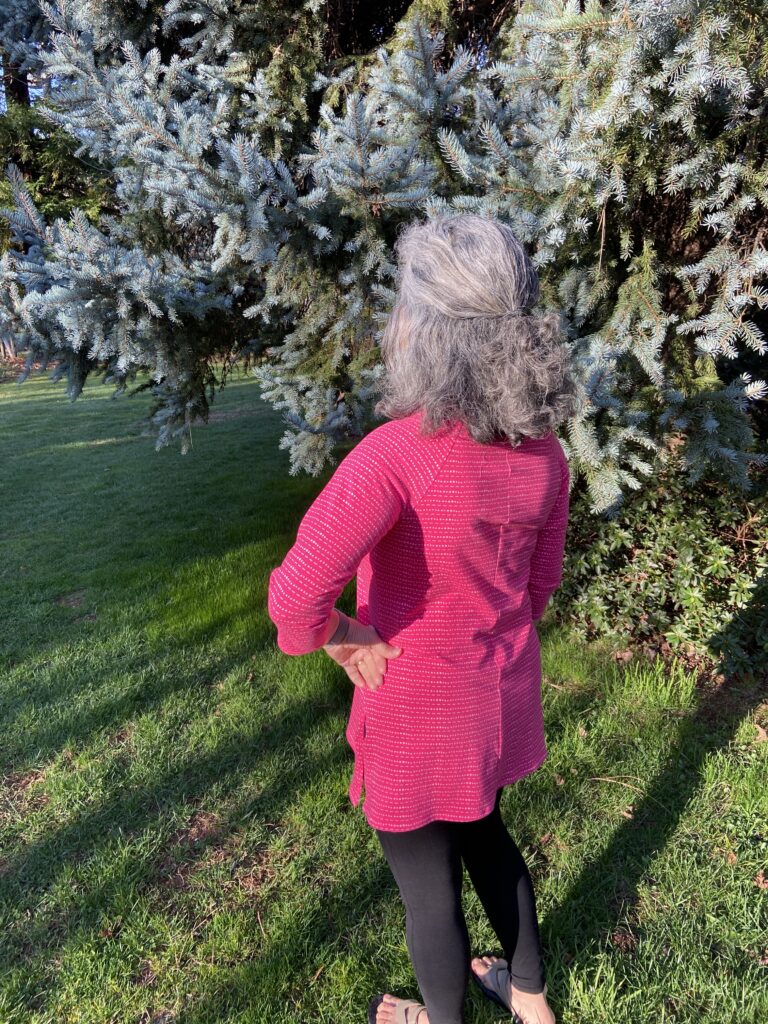 I like the little slits at each side. The t-shirt is really comfy and perfect to wear with leggings.
POST UPDATE: I should have included more details about how I made the shirt – there was a good question in the comments. Here are some tips.
I use my normal Janome 6500P sewing machine. All of the seams are stitched with a very, very narrow zig zag. On my machine it is 1 for width and 1 for length. This allows for some stretch so the seams don't pop. Once I try it on and the fit is good, I do another, slightly wider zig zag to the right of the stitching line and then I trim the seam close to that. I use a ball point needle for the entire project. This is critical when sewing with knits. Also, I use a double point needle for any top stitching such as the hemlines and around the neckline. Hope this is helpful information. If you have questions, let me know.
Now I just have to be sure and wear it a few times before it gets too hot. I can tell summer will be here far too early. It has been in the mid-70's this week. By end of May it will probably be hot. Ugh! We didn't get nearly enough rain and I am definitely not ready for the heat of summer. (It is my least favorite season.)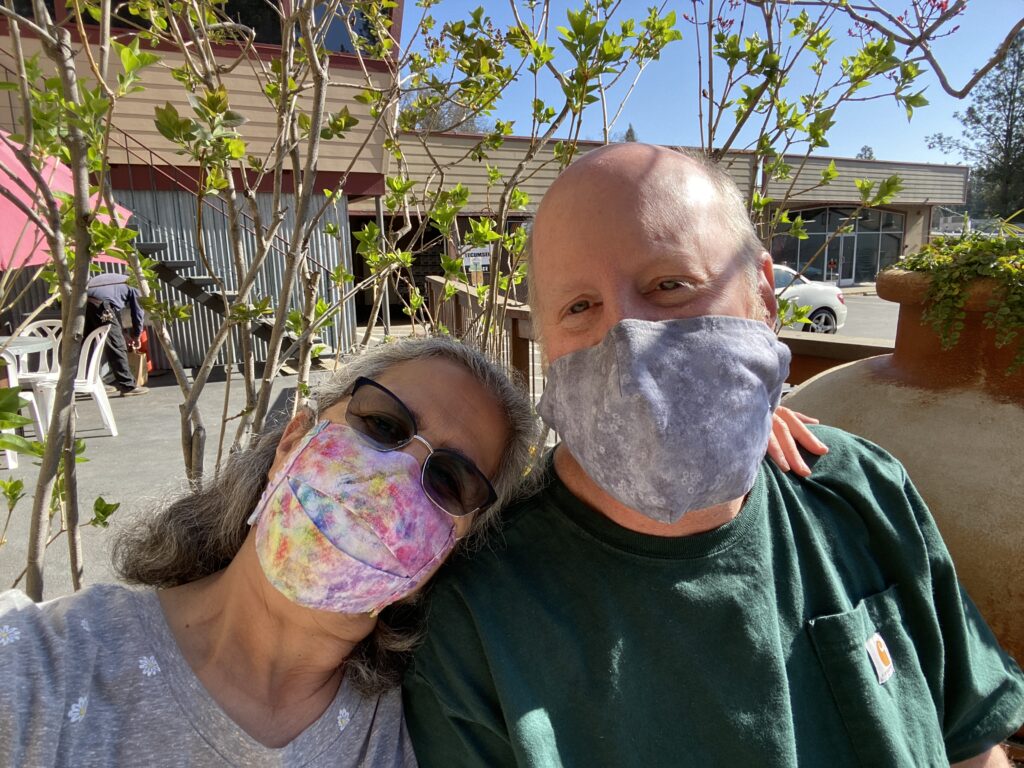 In other news, my husband and I got our first vaccine injection yesterday! We both felt a little bit off last night but hopefully that will be it. Feels so good to have that done. I hope you are all making progress with the vaccines as well. We will soon be safely visiting friends and family in person!! Have a lovely weekend everyone.
Linking to:
Thank Goodness It's Finished Friday at QuiltingGail
Can I Get a Whoop Whoop! at Confessions of a Fabric Addict
Brag About Your Beauties at From Bolt to Beauty