I have been looking forward to the mail delivery and the UPS guy daily. Most days they bring me a wonderful package to open. It's like Christmas around here!! Sarah's amazing Hands2Help event is finishing up at the end of the month so quilts are being mailed to various organizations all over the map. Mercy Hospital in Sacramento is one of the (incredibly grateful) recipients.I have opened quilts from throughout the US – Florida, Texas, Arizona, and North Carolina among others!
I thought it was time to share the bounty with you. I took pictures of some of the quilts but not all. This was not done with any rhyme or reason. I wanted to share some of these and it just isn't feasible to photograph all of them. Not enough hours in the day, right? But I will say this – ALL of the quilts are amazing. Each one is uniquely beautiful and all of them are clearly made with love and compassion.
Let's take a look at these beauties!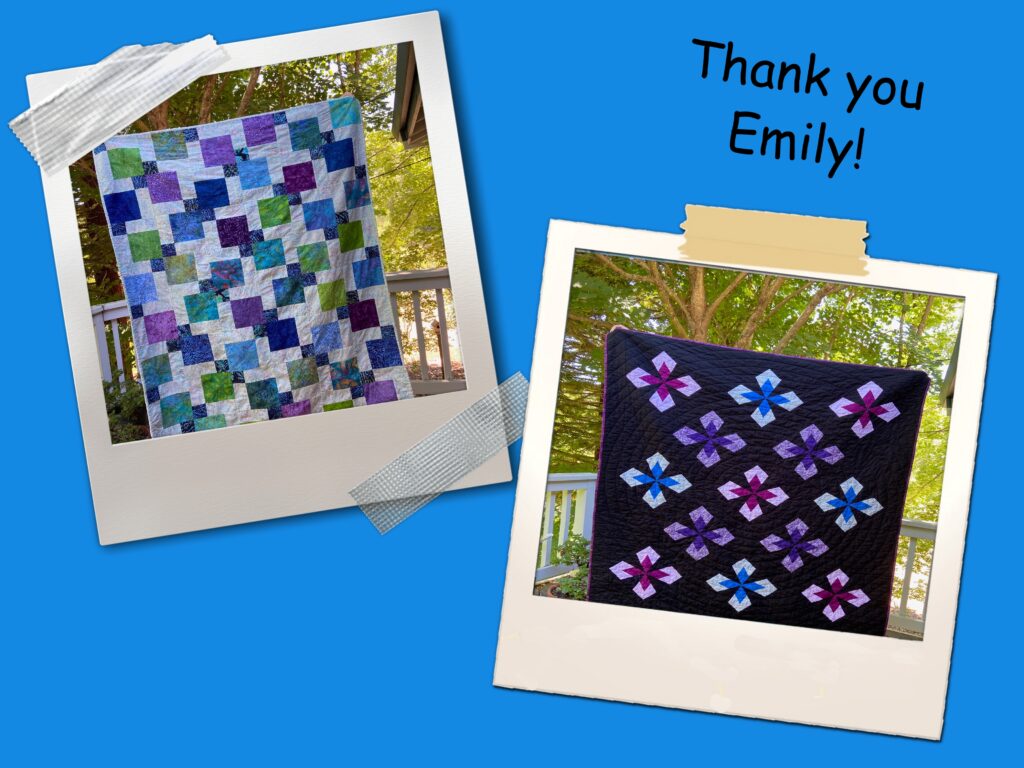 These were both made by Emily of Darling Dogwood. Both have gorgeous batiks in similar colors but the light and dark backgrounds sure make for a different vibe.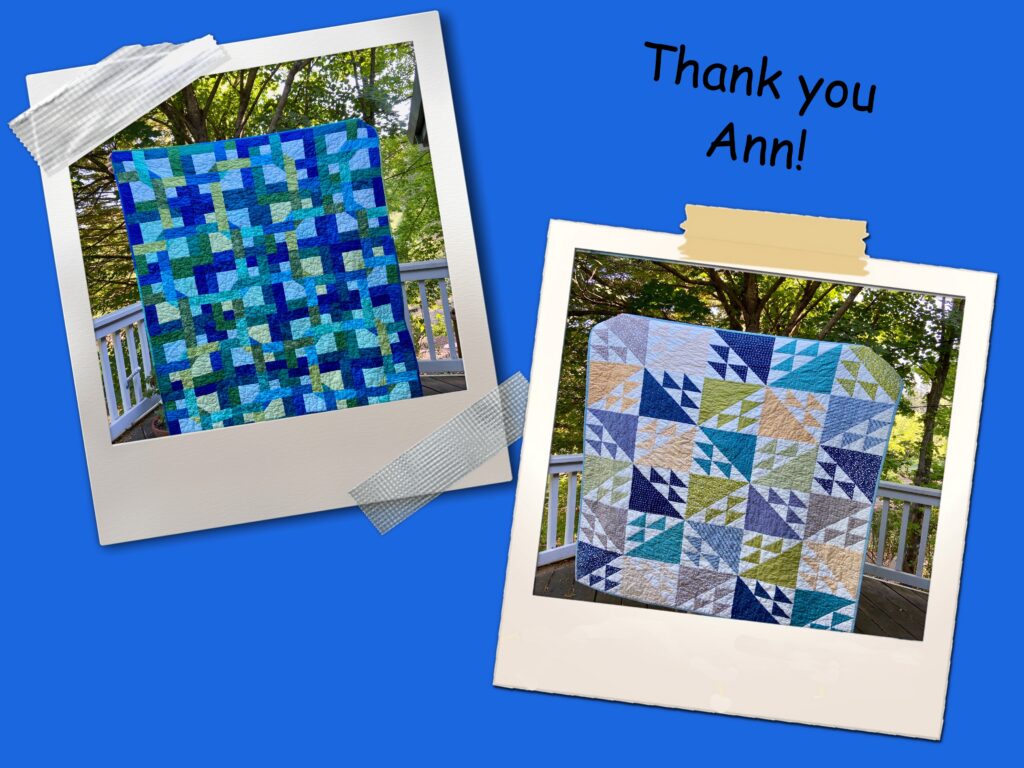 I have to say I don't know Ann but isn't she a talented quilter? Her choice of colors and patterns are just wonderful! I love both of the patterns she used for her quilts.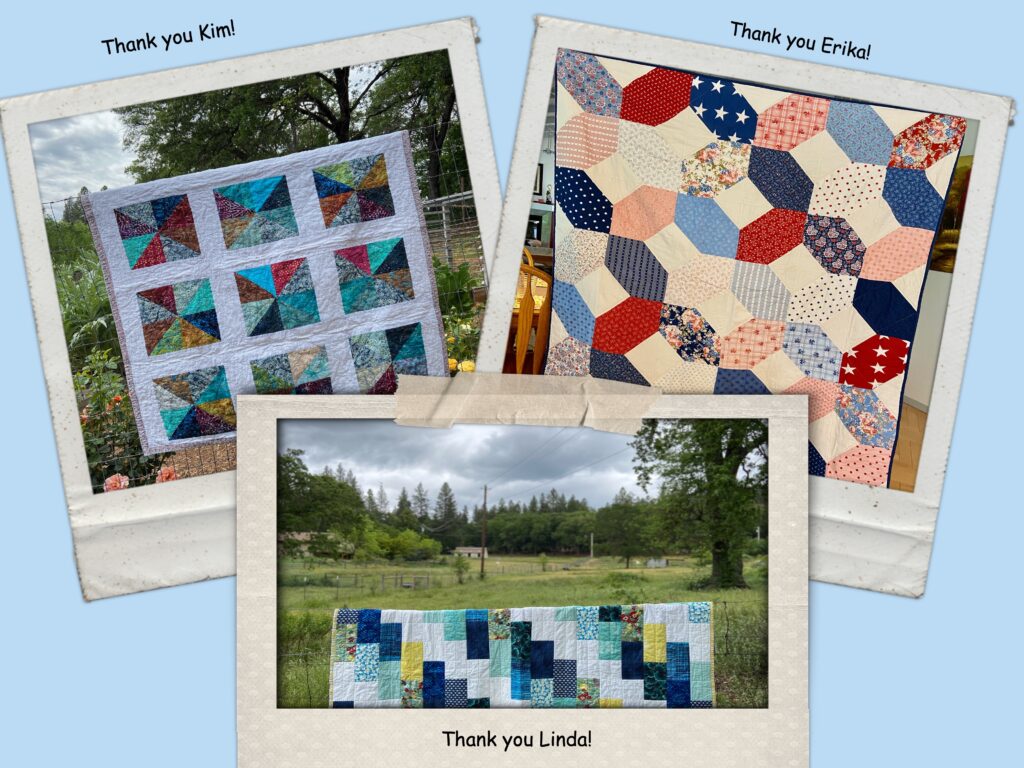 Ok – three quilts from three wonderful women. Top left came from Kim C. in Florida, top right was made by Erica in Arizona and bottom center by the wonderful Linda R. in Texas. Thank you ladies!!!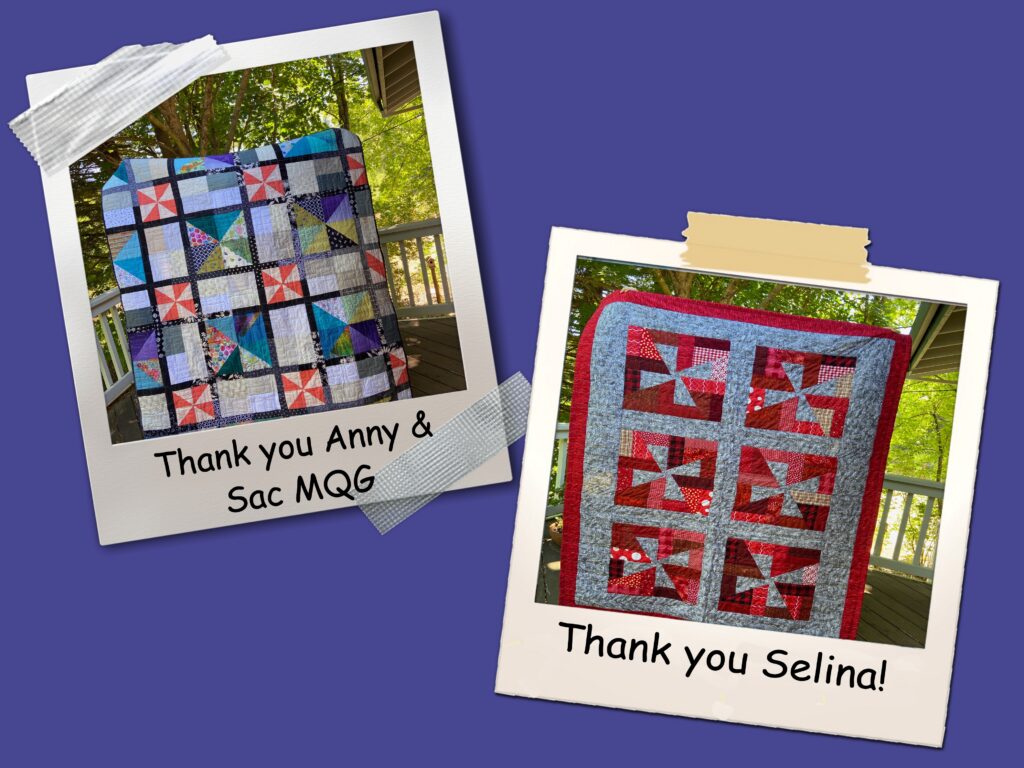 These two are so much fun. Top left is from Anny who lives about 2 hours from me and I have had the pleasure of meeting in 'real life'. She made this with a group from the Sacramento MQG – so cool that they chose to donate to a hospital local to them! The other came from Selina who lives in Florida. Thank you so much!!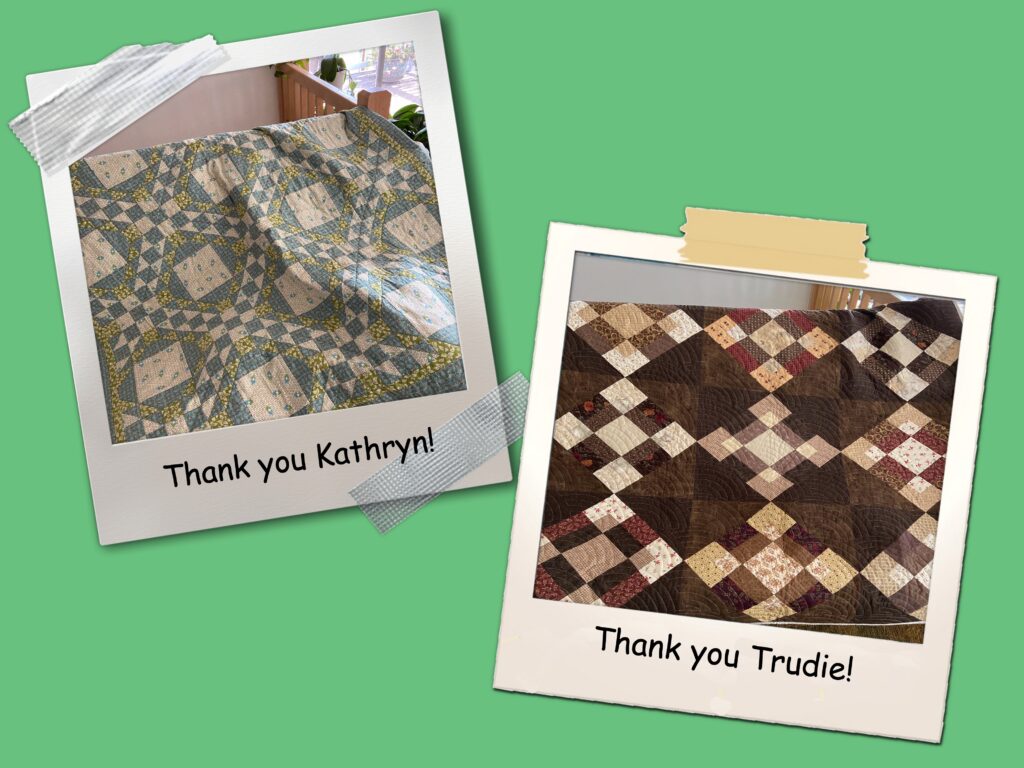 Two more lovelies – Trudie sent her quilt all the way from Texas and Kathryn sent hers over from Pennsylvania. These beauties will bring great comfort to their recipients.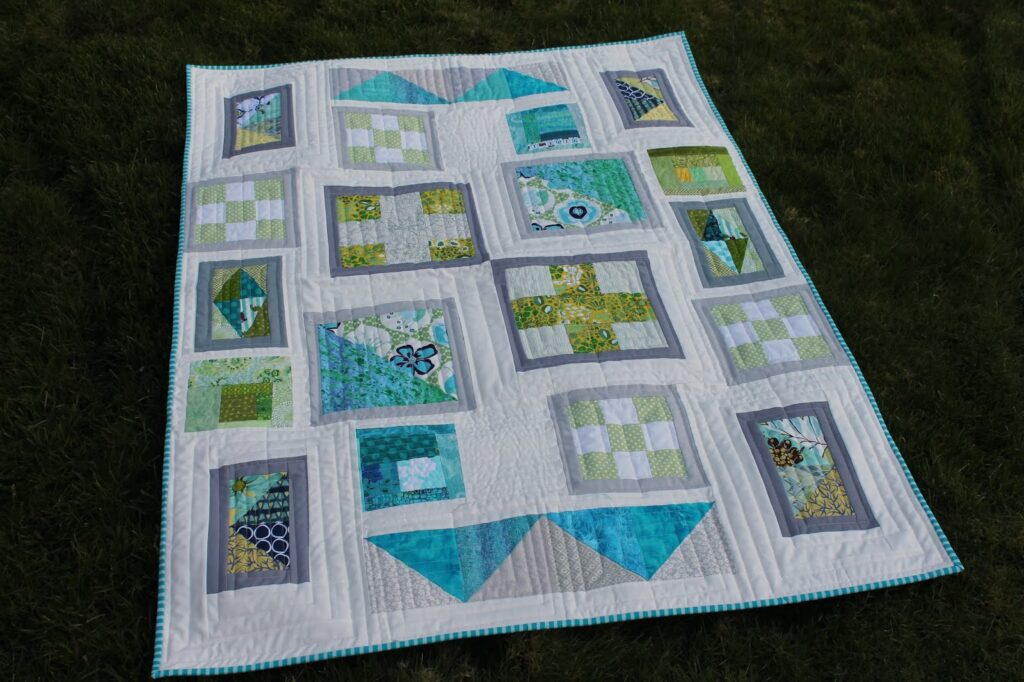 This quilt came from Cyndy in Oregon – she blogs at Quilting is More Fun than Housework. (I got lazy and used a picture from her blog post!!). Anyway, the thing I love about this quilt is it is made up of orphan blocks! Her orphan blocks look like they were planned and made to go together. I was pretty surprised when I read this. It is really beautiful and she did a great job of laying these out and making them work!
As I said before, there are more and I am so very thankful for each of the quilts donated. It never ceases to amaze me how generous the quilting community is. Quilts of this caliber take so much time! Not to mention the expense of fabric and batting. And then, beyond all that, spending $20 to mail the quilt somewhere! I am grateful to know all of you and thankful you thought of Mercyful quilts when you wanted to give someone such a lovely gift.