Our community has a thing for setting goals for ourselves each winter. I enjoy hearing what others decide to focus on and also like to look at the recaps people post on what they did or did not accomplish during the year. It is a bit like setting New Year's Resolutions except in the sewing/blogging/quilting world. Thank you to Yvonne (Quilting Jetgirl) for hosting a link up each year, reminding us to create some sort of organization to our making.
2019 was a year of change for our family. Julia graduated high school and started college. My husband retired last summer which has been just fantastic. Last year, I set five goals for myself for 2019. Let's see how it went:
Continue to grow my shops. This was a success. Sales in the fabric shop grew by 30% and the pattern shop sales increased by 14%. As I had planned last year, I started offering kits for existing patterns as well as QALs (such as the Beothuk QAL by MMM!Quilts, Mosaic Mystery Quilt by Meadow Mist Designs, and Quilting Jetgirl's Push Pull QAL which is just starting. Kits are new for me as I personally had never purchased a set kit for a quilt. However my customers like them and they are a lot of fun to develop.
Stay involved with charitable projects. Another success. Mercyful Quilts was a recipient for quilts made during the Hands 2 Help event hosted by Confessions of a Fabric Addict. We received so many stunning quilts. I am touched by the beautiful works of art donated to Mercy Hospital. I am hoping to continue coordinating this project and receive more quilts this year.
Finish UFO's. Epic fail here! I finished only one UFO. The rest sit exactly as they were at the beginning of 2019.
Practice garment sewing. This was a reasonable success. I made one dress and two t-shirts for myself. Also a Halloween costume for my grand daughter, a pair of pajama pants I gifted to a family friend and a bathrobe for another friend. I don't know why but I feel like I wanted to make more clothing for myself so I don't consider this a total win. I have fabric and patterns ready to go – but they didn't happen.
Same as last year….  strive to accept my limitations caused by chronic illness.  I feel like this was a bit win. I am doing so much better at planning life around the migraines. I was able to work as a vendor at two quilt shows this year. I also started a medication that is a monthly injection I do at home. I think it helps? Nothing earth-shattering but I feel like the frequency is slightly less than it was before.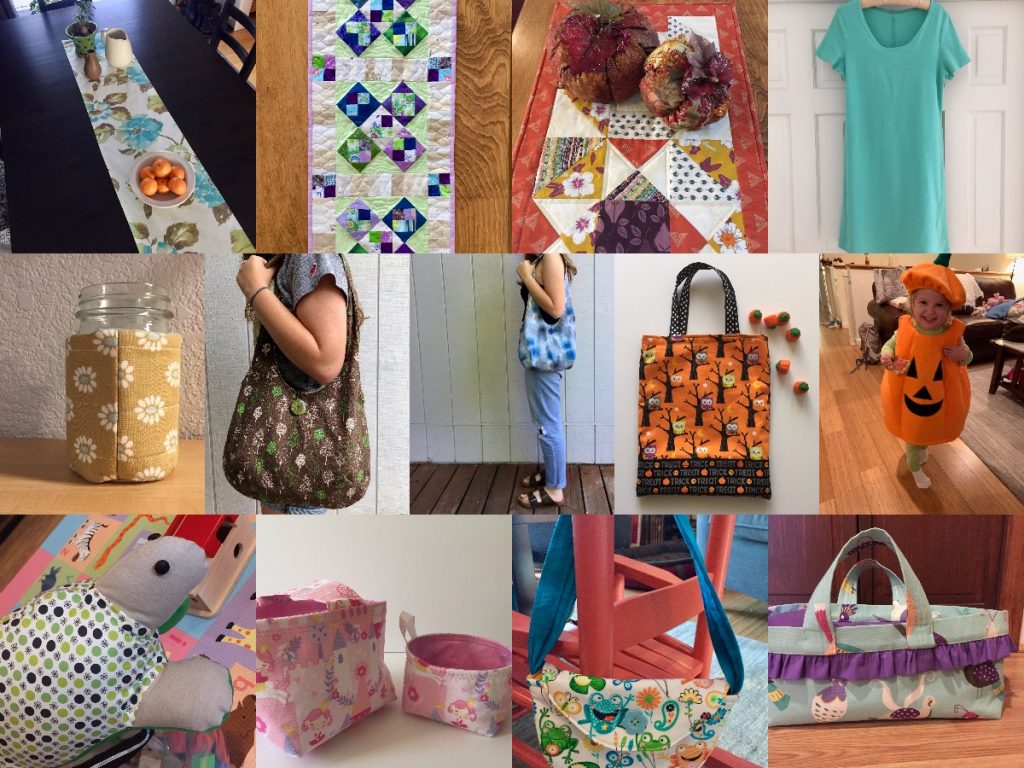 While I didn't actually make too many quilts in 2019, I did make a lot of different items. Table runners, tote bags, and treasures for my grand daughter were a lot of fun and took time away from quilting. Additionally, I made 52 Chemex covers and 18 French Press cozies as orders came in through the shop. I like having a variety of projects as it keeps me from getting bored of doing the same thing over and over.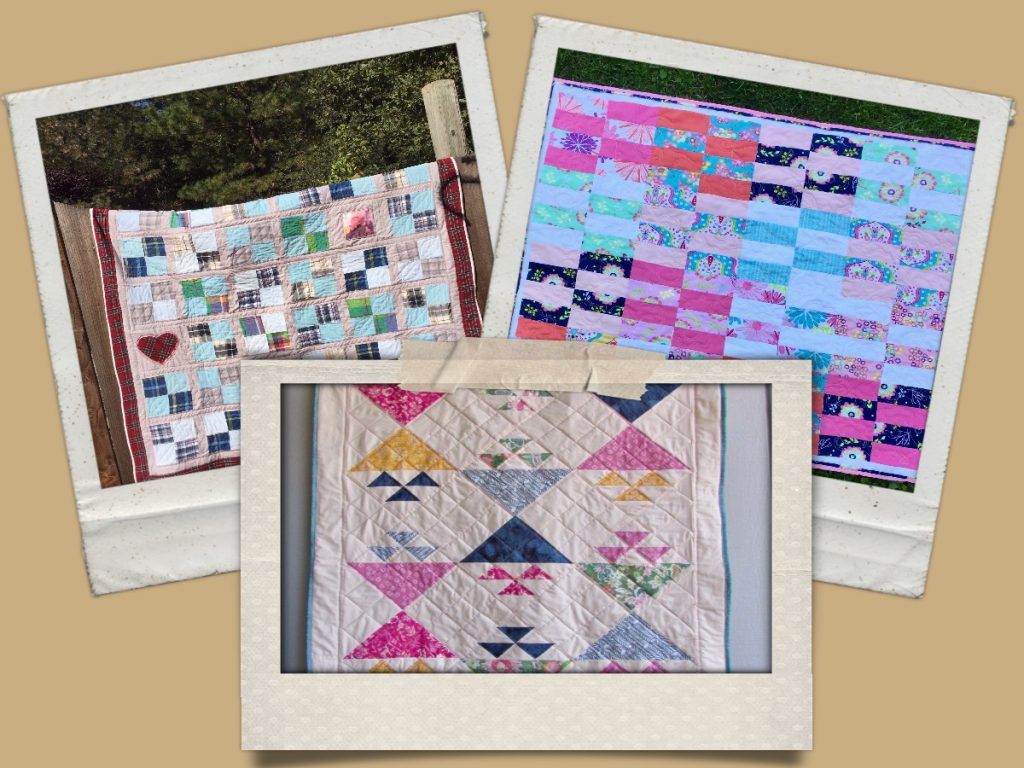 I started and finished four quilts this year. Three baby quilts and a memory quilt for my friend, Susie. I also made two quilt tops but they are in the unfinished pile at this point.
Ok – so what about 2020? Honestly, the goals aren't terribly different!
Continue to grow both of the shops. Kits have been a lot of fun and I would love to continue working with pattern designers to develop this portion of the business. I strive to add more selection so customers are more likely to find what they want. Recently I was asked to carry some repro or traditional fabrics and have just added a number of them to the listings. Also I have been trying to develop my selection of solids. Finally, notions and patterns have been added and the selection of those will increase over time as well.
Scrappy Projects – I made only one scrappy project last year. The bins are packed full. I plan to do one scrappy project over the year. I am thinking it might be the Monthly Color Challenge which is hosted at Patterns by Jen. She held one last year and I liked watching everyone's progress. This certainly won't clear out the scrap bins but at least I will use a few.
Garment Sewing – I will continue to focus on this as I really enjoy it and want to improve my skills. I have a plan sketched out in my head and will share that plan with you soon.
UFO's. They were on the list last year and I sure hope they aren't here next year! The number increased by two (making it a total of five quilt tops) since I made two tops this year but didn't finish them. What can I say? Having them quilted is too costly so I hope I can balance my time well and get these finished up!
Of course, this list could go on and on. However if I do a good job with these four categories, I will be satisfied. I know myself and will surely make things not on the list but that is all part of the fun. Those squirrels come by on a regular basis. It can't be helped! 😉
Wishing each of you a happy new year! (2020 sounds so crazy to me.) I hope the year holds great things for each of you!
Linking with #2020PlanningParty