Happy Friday everyone! It has been a long time between posts. Without whining I will just say I caught a bug just before Thanksgiving, it moved from a cold to bronchitis to pneumonia and set me back a bit. Thankfully, all is well now!
Our house is decorated and the lights are up. This always makes me so happy. I love this time of year. Julia and I have made a few batches of cookie dough and froze the cookies raw. We can then pop them in the oven a bit closer to Christmas.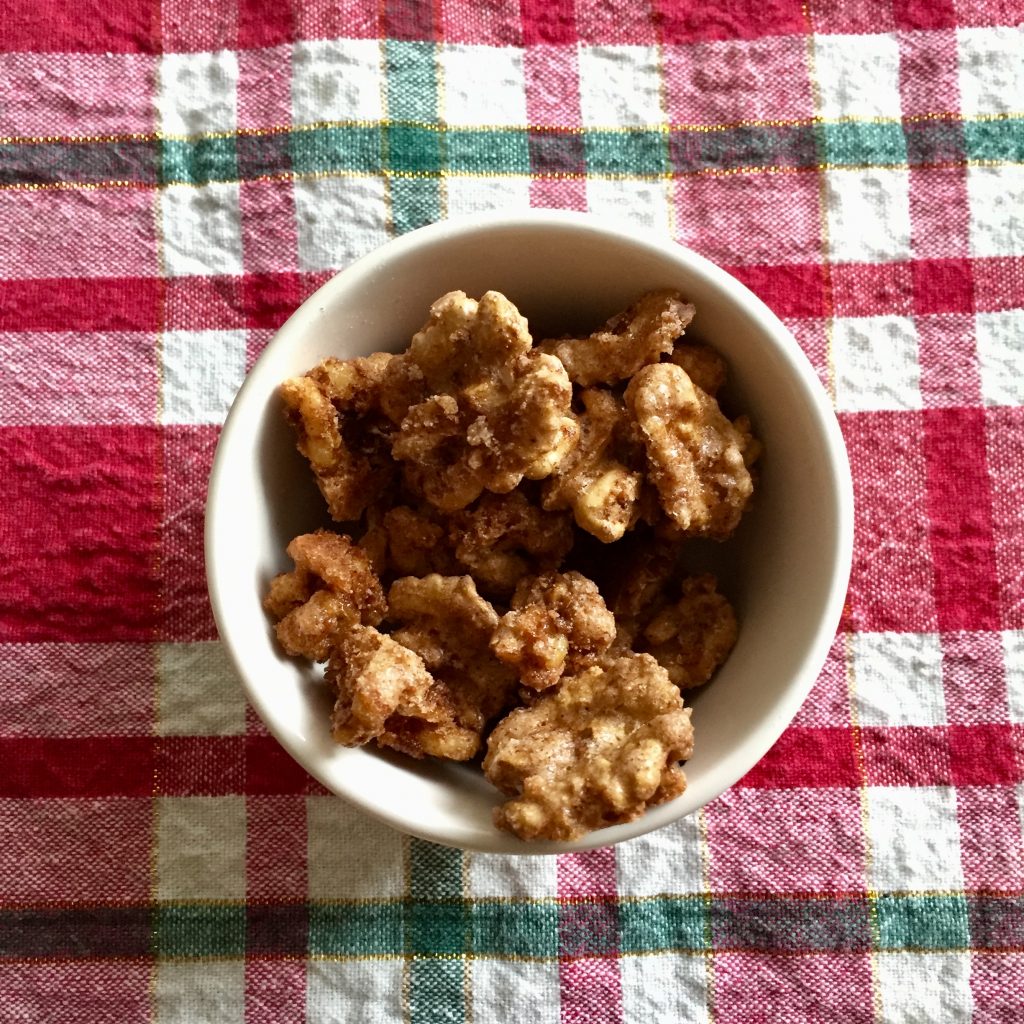 I also made two batches of these amazing Sweet and Spicy Walnuts. A friend of Ray's gave us two huge bags of (shelled!) walnuts. They are addictive and the three of us have been eating them constantly. Yesterday Julia had a few friends over and they went through them as well. I wanted to gift some so I will likely need to make one more batch. Fortunately, they are super easy to make. You want to give them a try, trust me.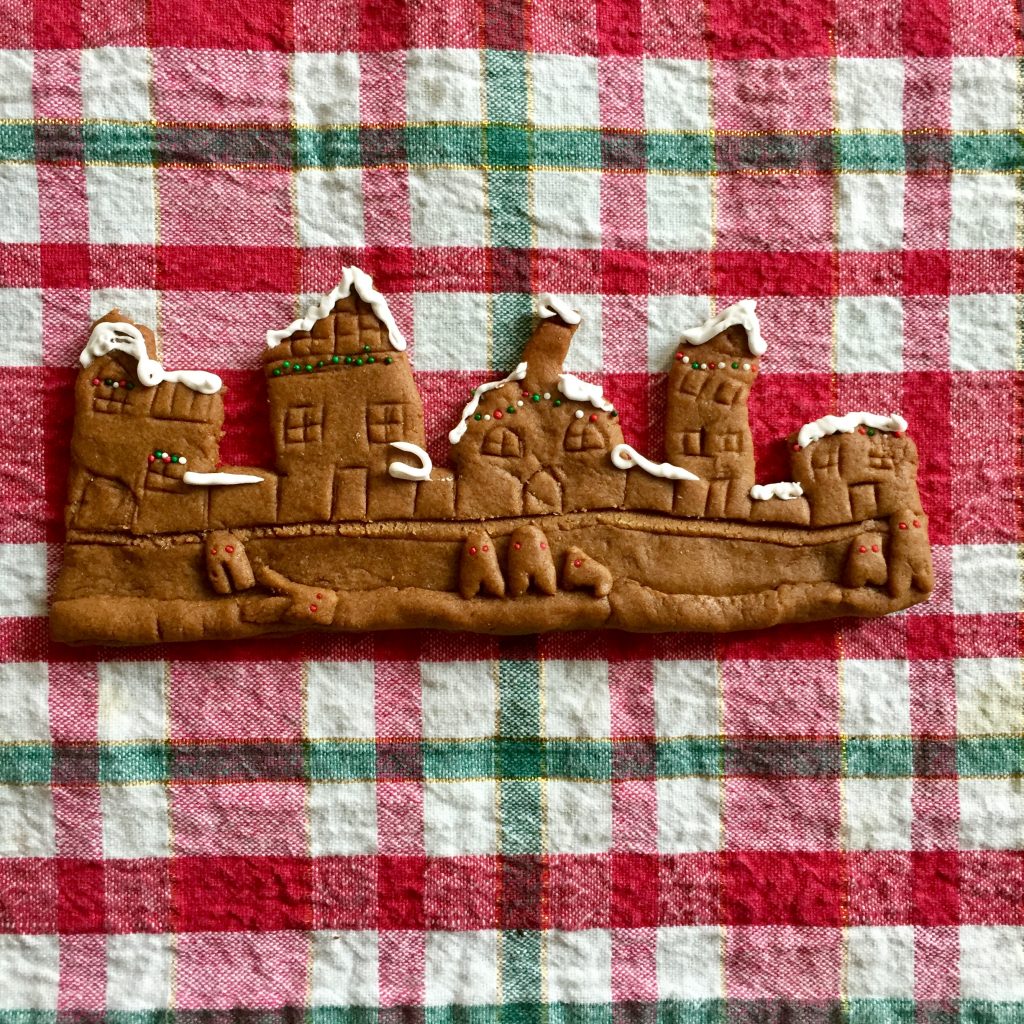 When Julia's friends were here yesterday, they made some gingerbread cookies. This one is my favorite.
Sewing…. This is my busy season with my shop. Meaning the majority of my sewing has been Chemex Cozies for my customers. I only have one left to go and hope to finish that one today or tomorrow. Nothing too exciting to show you there.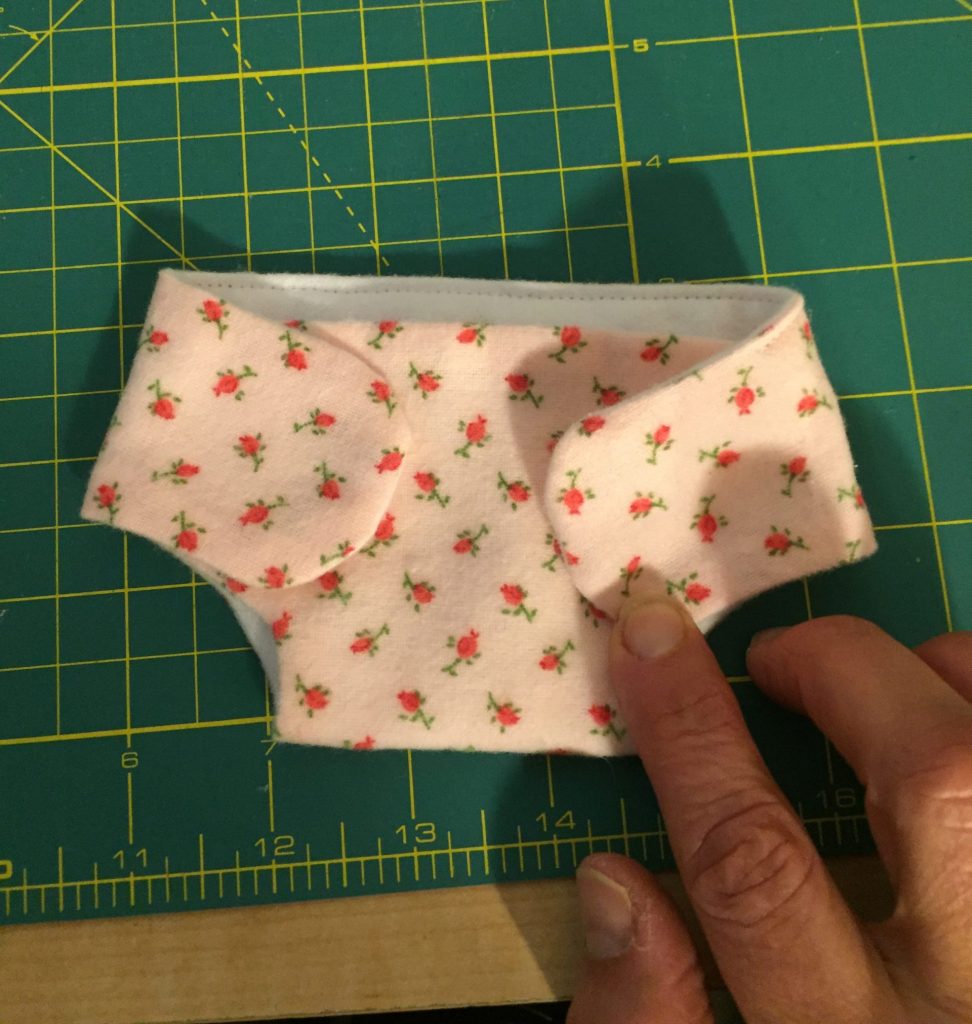 I also made doll clothes for my grand daughter. Of course, in my rush to get that package mailed off, I totally forgot to take any pictures! I found a template on-line for making little diapers for her doll. With her little sister coming in March, I though it would be fun for her to have diapers for her own baby. I am not sure she will be able to put them on and off herself? They have velcro closures but still might be a trick for her. I made them in a few sizes because I wasn't sure what would fit her baby dolls. We don't want them to leak, do we?? Haha. I also made her a set of flannel pajamas and a little set with shorts and a t-shirt. All were made with scraps and bits of elastic and it was a fun sewing session. If you want to give this a try, here is a great link to several free patterns for doll clothes.
There are a few gifts in process as well. Those will be shared after the holidays. Finally – I am working on the November piecing for the Mosaic Mystery Quilt. When I got sick, I really got behind with this project. So I have to get the November and December piecing done. It is looking really good though. There are a couple of other QALs and BOMs starting soon that I want to join but if I am behind on this one, it will be a challenge. So wish me luck!