This year I have decided to participate in the monthly goal setting link up hosted by Patty over at Elm Street Quilts. Each month Patty has a fun link up for quilters to share what they plan to finish during the month.  Doing this should encourage me to actually look at what I want to get done and set some priorities.  So, now that you are just dying to know….. here is the goal for this month!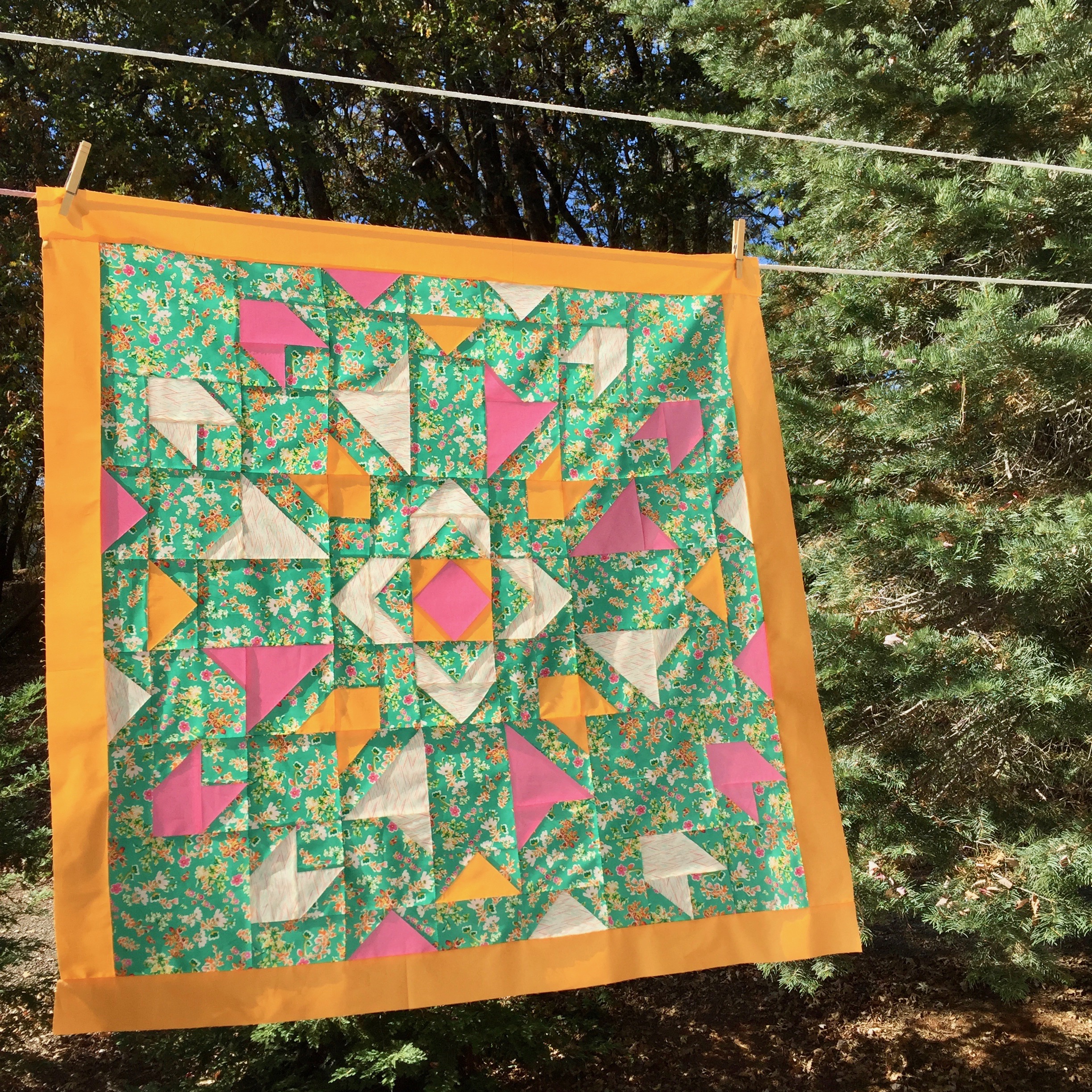 I completed the Fireburst Mystery QAL top in October.  But with holiday sewing I never got it finished up.  However I am trying to stay on top of things.  So, this one will be finished and bound in January. Of course there are another five billion things I want to finish or make this month but darn it, this one is at the top of the list.
If you are a planner/list maker like me, check out the link up at Elm Street Quilts.  I think today is the last day to link up.  Patty has great sponsors though – so if prizes motivate you, that is another good reason to think about what you need to finish up this month.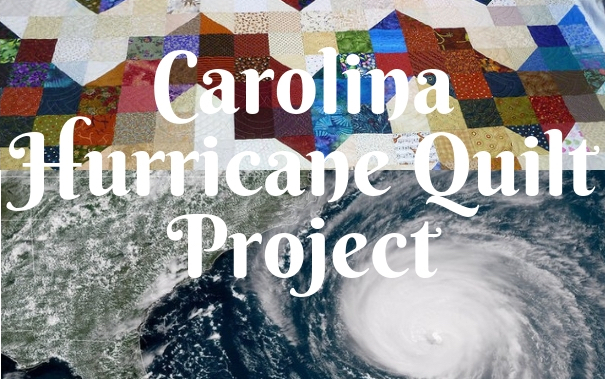 While we are chatting, I want to let you know (or maybe remind you?) about the quilt drive happening for the victims of the recent Hurricane Florence in North Carolina. I am sure you are aware of the devastation that resulted from this disaster.  As always, quilters from all over are helping families by making quilts for them. Carole, of From My Carolina Home, is the organizer of this drive.  She has been working diligently to collect bed size quilts for families as they rebuild their homes and replace belongings that were destroyed.  Over 4500 quilts are needed but, not to worry – the drive will continue into summer of 2019. Carole is kindly facilitating long armers with quilters who want to donate quilt tops.  As long as they are bed size, she would love to have them.  For more information, read her posts here. She plans to keep updated information available for quilters wanting to help with this drive.
OK – that's it for today.  Hope all of you have a wonderful week!
Linking to Elm Street Quilts, One Monthly Goal.