This month I am excited to share a new blogger bundle with you!  It was curated by Kitty Wilkins, blogger, quilter and incredible photographer.  Be sure to check out her work at Night Quilter. I first got to know Kitty when she and Stephanie Palmer (Late Night Quilter) teamed up and created the very popular Facebook group, Late Night Quilters.  Kitty was also one of the bloggers who supported the grand opening of my fabric shop last March.  She is a very talented person and I was so pleased when she agreed to create the blogger bundle for February.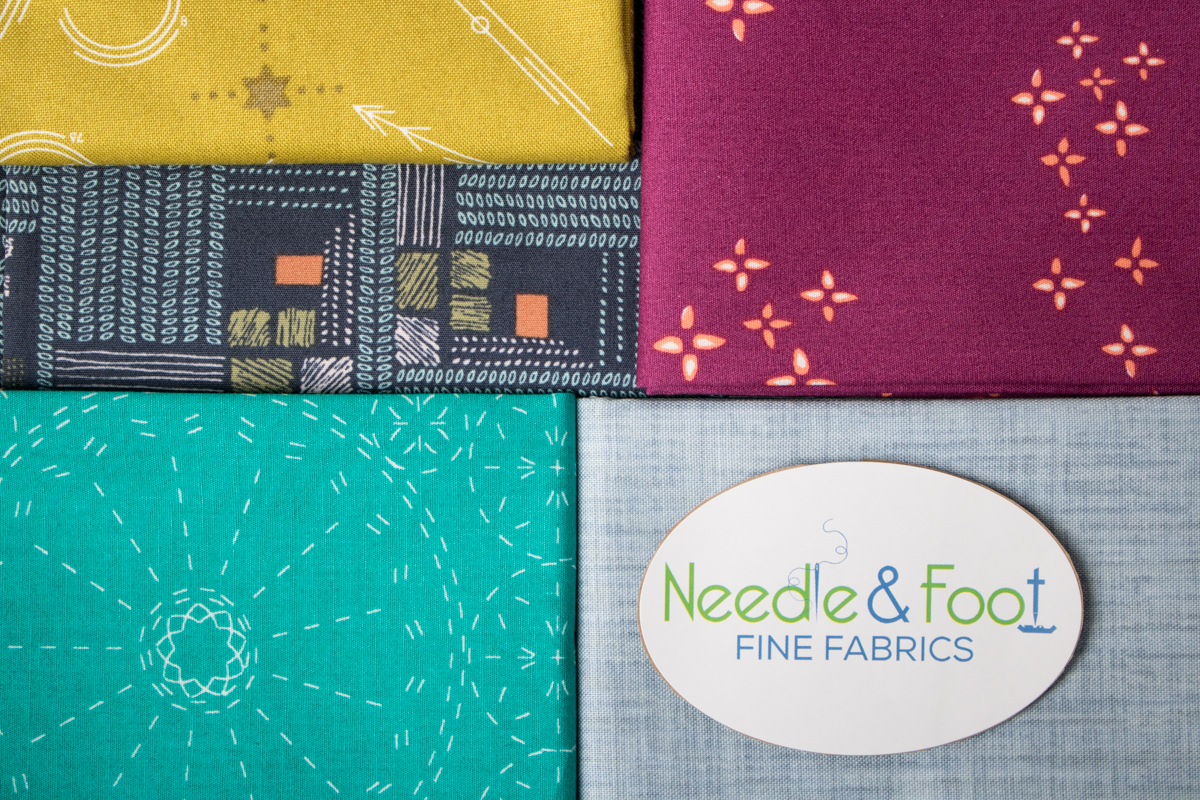 I knew I was in for a treat when Kitty emailed me with a suggested bundle.  She pulled fabric from several different lines. I believe her starting point was Tartan Field Midnight from the Bountiful line designed by Sharon Holland for Art Gallery Fabric. She built from here and added two more Art Gallery pieces, Twinkle Star Berry and Sashiko Florette in Teal. I was really surprised to see the tiny orange stars twinkling across Twinkle Star Berry are the perfect match to the orange in the Tartan Field Midnight.  I had no doubt about Kitty's skill with color but yikes!  These pieces are really complementary.  Then she added a light blue Color Weave by PB Textiles.  This blue works great with Tartan Field. Go Kitty!  Finally, she chose a piece by Alison Glass (Knowing what a fan Kitty is of Alison's fabric, I was not at all surprised to see her pull from this line.) The green fabric is called Numbered (in Grasshopper) and it works wonderfully with Tartan Field.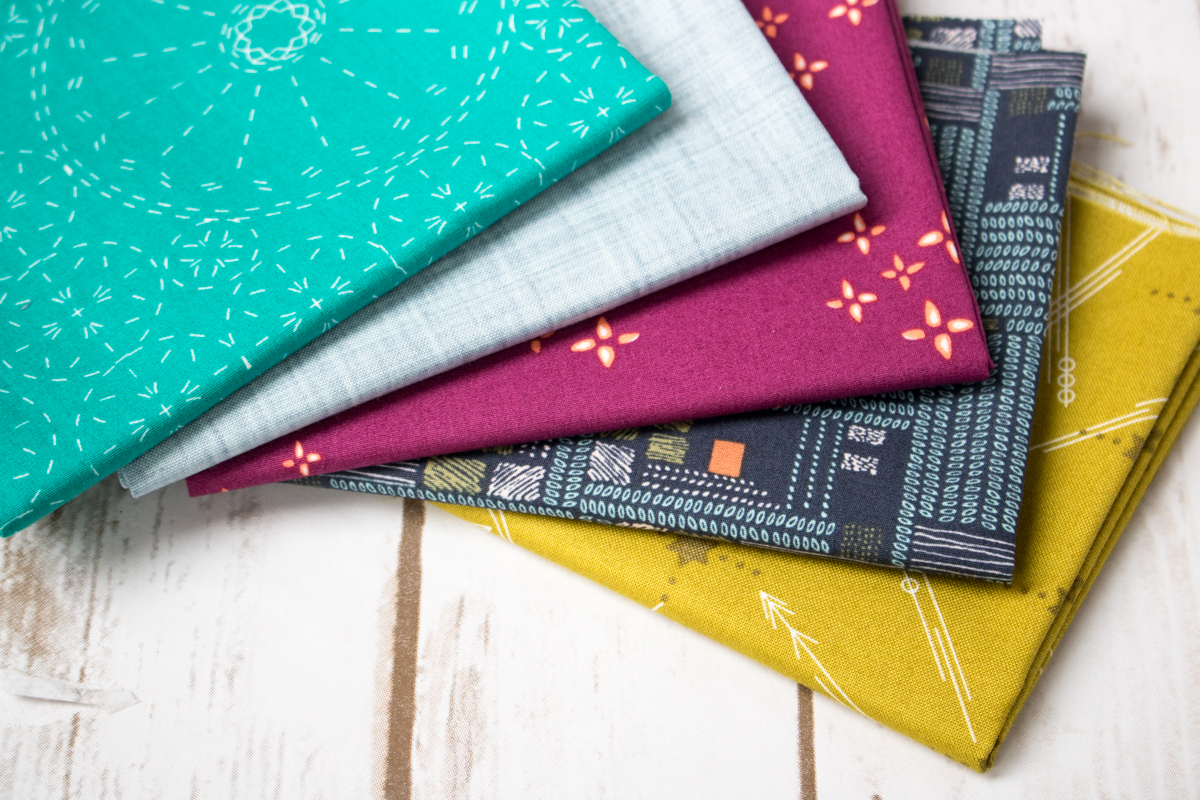 Kitty knocked this one out of the park.  I love the choices she made. This is such a great learning experience for me. I am enjoying talking about color and fabric each month as the blogger groups pieces together that I may not have thought to put together.
Kitty has more to say about her choices with this bundle.  Please click here to read more about this bundle of color.  Also, she has a bundle to give away to one lucky winner.  You'll need to check her post out to learn how to enter.
Finally, this Blogger Bundle is available beginning today in my shop.  It is on sale for 20% off through Saturday, February 24th.  No coupon code needed, the price is adjusted for you. Come over and take a look.
I hope you are enjoying the blogger bundle posts each month.  You are in for a treat in March when I share the bundle curated by Yvonne Fuchs, of Quilting Jetgirl!  See you then.